Staff Directory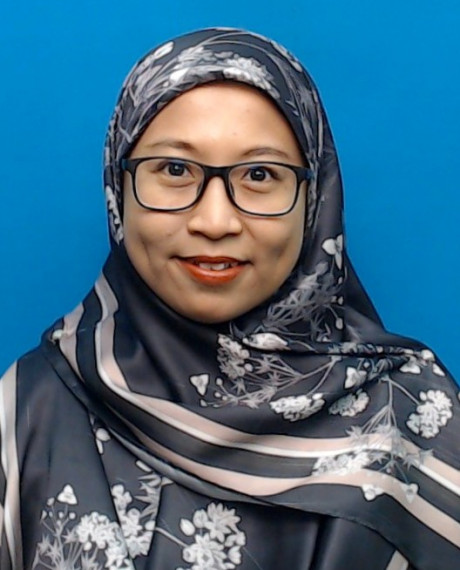 Academic Qualification
Doctor of Philosophy (Marine Life Science) - Doctor of Philosophy, Hokkaido University
Master of Science in Aquaculture and Marine Biotechnology - Masters Degree, Universiti Putra Malaysia (UPM)
Bachelor of Science (Biotechnology) - Bachelor Degree, Universiti Putra Malaysia (UPM)
- MALAYSIAN UNIVERSITY ENGLISH TEST (MUET),
Nurhidayu Al-Saari (Dr.)
Assistant Professor
IIUM Gombak Campus
INTERNATIONAL INSTITUTE FOR HALAL RESEARCH AND TRAINING
---
hidayusaari@iium.edu.my
6495
Expert Profile
Dr. Nurhidayu's studies is revolve around these research areas: 
1. Aquaculture and fish health;
2. Microbial taxonomy and biodiversity;
3. Bacterial metabolism and fermentation technology; and
4. Gut microbiome and immune system. 
Her first study on selection of bacterial probiotics for use in grouper larviculture, brought the needs for fish vaccination to light. The research group later, continue developing fish vaccine and produced a feed-based polyvalent vaccine that is currently undergoing procedure for patent application. Vibrio spp. is an opportunistic pathogen in aquaculture with some strains are deadly, while others inhabit the gut of healthy marine organisms. Fascinated by this, Dr. Nurhidayu studied the systematics and biodiversity of family Vibrionaceae in marine ecosystems. Using the advanced microbial taxonomy approaches described in her paper (Al-Saari et al. 2015), she successfully characterised few new species and genus in family Vibrionaceae. The three years study was supported by a Malaysia government agency and Japan-Brazil research programme. In May 2014, she won a Gold Award at Asian-Pacific Marine Biotechnology Conference in Taiwan. 
Concurrently, she studied the ability of
Vibrio tritonius
to bio-convert seaweed to hydrogen for biofuel. The team identified the genes responsible for hydrogen production and she later 
strategically optimize the fermentation system. Few manuscripts were published between 2013 to 2018 and the team is now aiming to larger-scale hydrogen production.
Her current project and few more planned in the near future will be revolve around metagenomic of fish microbiome. Such studies would reveal information on i) healthy gut microbiota, ii) the pathogens and its virulence genes and mechanisms, and iii) bacterial fitness and adaptation to specific ecological niches (genomic plasticity). She believes that better understanding of the microbiota would further help in development of vaccines and specific drug for aquaculture use as well as development of "pure and clean" aquafeed.   
Area of Specialisation
Agricultural ~ Agricultural Science And Technology ~ Aquaculture ~ Fish Nutrition
Agricultural ~ Agricultural Science And Technology ~ Aquaculture ~ Diseases of Aquatic Organisms - Fish vaccination, Probiotics and Immune system
Natural Science ~ Marine Sciences ~ Marine Biology ~ Marine Microbiology - Vibrionaceae
Natural Science ~ Bioinformatics ~ Bioinformatics Tools, Platforms and Technologies ~ Data Acquisition, Management and Processing for Life Sciences - Gut microbiome
Teaching Responsibilities
| | |
| --- | --- |
| BIOTECHNOLOGY AND HALAL AUTHENTICATION | 2021/2022 |
| FINAL YEAR PROJECT I | 2022/2023 2021/2022 |
| FINAL YEAR PROJECT II | 2022/2023 |
| HALAL STANDARDS AND REGULATION | 2022/2023 2021/2022 |
| ISLAMIZATION OF ENGINEERING STUDIES | 2020/2021 2019/2020 |
| MEAT, POULTRY AND FISHERY INDUSTRY | 2022/2023 2021/2022 |
| SUSTAINABLE DEVELOPMENT: ISSUES, POLICIES AND PRACTICES | 2020/2021 |
| VALUE, ETHICS AND SUSTAINABILITY IN HALAL INDUSTRY | 2021/2022 2020/2021 |
| VALUES, TECHNOLOGY AND SOCIETY | 2020/2021 2019/2020 |
Research Projects
Completed
On-Going
| | |
| --- | --- |
| 2022 - Present | Pathogenesis of Acute Hepatopancreatic Necrosis Disease (AHPND) in Shrimp Culture in Malaysia and Inactiaved Vibrio Vaccine Efficacy Against the Disease |
| 2022 - Present | Volatile Organic Compound Analysis of Durian Infected by Phytophthora Palmivora as Early Detecting Method Approach |
| 2022 - Present | Sample analysis by INHART Laboratory |
| 2022 - Present | Determining the Metagenomics of Bacterial Communities in Cultured Groupers Following Vaccination Against Vibriosis |
| 2019 - Present | Establishing zebrafish nutritional requirements in protein-to-carbohydrate ratio, as an animal model for farm fish nutrition and growth studies: Effects on fish growth, health and gut microbiota. |
Publications
Article
| | |
| --- | --- |
| 2022 | The genome sequence of Vibrio parahaemolyticus C5A causing acute hepatopancreatic necrosis disease in shrimps isolated from a Malaysia shrimp culture pond. Gene Reports, () pp. |
| 2022 | Zebrafish nutrition: promoting fish health and welfare of the animal model in halal science research. Halalsphere, 2 (1) pp. 106-121 |
| 2021 | For the love of fish: towards achieving halal and toyyib aquaculture practices. @Halal, 3 (15) pp. 30-30 |
| 2021 | Vaccine efficacy of a newly developed feed-based whole-cell polyvalent vaccine against Vibriosis, Streptococcosis and Motile Aeromonad Septicemia in Asian Seabass, Lates calcarifer. Vaccines, 9 (4) pp. |
| 2020 | Effects of skin abrasion in immersion challenge with Vibrio harveyi in Asian seabass Lates calcarifer fingerlings. Diseases of Aquatic Organisms, 137 () pp. 167-173 |
| 2020 | Efficacy of bath vaccination with a live attenuated Vibrio harveyi against vibriosis in Asian seabass fingerling, Lates calcarifer. Aquaculture Research, 51 (1) pp. 389-399 |
| 2020 | Exploring the internationalization strategy of higher education institutions and halal food ecosystem in Malaysia. Food Research, 4 (4 (Suppl.4) (2020)) pp. 145-150 |
| 2020 | Halal antimicrobials in food: a review on prospects and challenges of antimicrobials from animal sources. Journal of Halal Industry and Services, 3 (1) pp. 1-14 |
| 2019 | Administration of live-attenuated vaccine of Vibrio harveyi to improve survival of gnotobiotic brine shrimp (Artemia salina) model against multipleVibrio infection. International Journal of Biosciences, 14 (4) pp. 1-14 |
| 2019 | Environmental factors associated with the presence of vibrionaceae in tropical cage-cultured marine fishes. Journal of Aquatic Animal Health, 31 () pp. 154-167 |
| 2019 | Recent update on the prevalence of Vibrio species among cultured grouper in Peninsular Malaysia. Aquaculture Research, 50 (11) pp. 3202-3210 |
| 2019 | Understanding the NaCl-dependent behavior of hydrogen production of a marine bacterium, Vibrio tritonius. PeerJ, 2019 () pp. 1-21 |
| 2019 | Vibriosis in cultured marine fishes: a review. Aquaculture, () pp. |
| 2019 | Vibriosis in fish: a review on disease development and prevention. Journal of aquatic animal health, 31 (1) pp. 3-22 |
Book Section