Staff Directory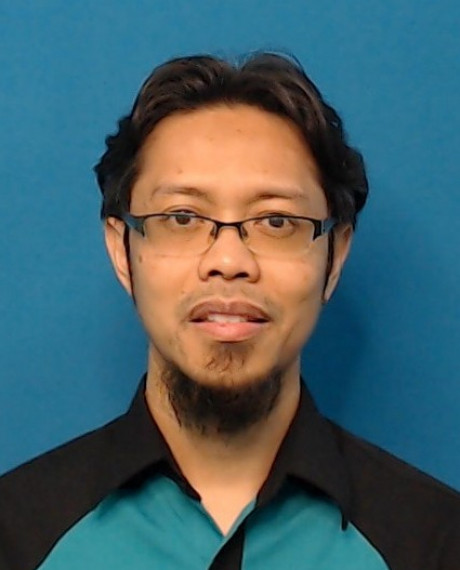 Academic Qualification
Doctor of Philosophy (Islamic Banking & Finance) - Doctor of Philosophy, International Islamic University Malaysia
Master of Business Administration (Islamic Banking Finance) - Masters Degree, International Islamic University Malaysia
Bachelor of Arts in Accounting and Finance - Bachelor Degree, University of Lancaster
Romzie Bin Rosman (Assoc. Prof. Dr.)
Associate Professor
IIUM Gombak Campus
INSTITUTE OF ISLAMIC BANKING AND FINANCE

Other's position:
Deputy Director, Office for Strategy & Institutional Change
---
Expert Profile
Associate Professor Dr. Romzie Rosman is currently serves at the IIUM Institute of Islamic Banking and Finance (IIiBF). He is also the Deputy Director of the Office for Strategy and Institutional Change, IIUM and previously served as the Deputy Dean of IIiBF.

Apart from supervising PhD candidates in the Islamic banking and finance programme, he teaches Islamic banking and finance subjects at the postgraduate level; particularly on Islamic financial systems, accounting for Islamic financial institutions, financial management analysis, and Islamic wealth management.
His research interest is in Islamic banking and finance, Islamic financial transactions, accounting for Islamic finance, Shariah non-compliance risk management, and Islamic social finance. His intellectual contributions include the publication of research papers in Malaysia and at the international level, as well as the issuance of policy working papers, book chapters, and articles in magazines and bulletins.
He also serves as an active associate member of the Malaysian Institute of Accountants, the Association of Shariah Advisors in Islamic Finance, and the International Council of Islamic Finance Educators. In addition, he is also the elected editorial board member of the International Journal of Islamic Business and an associate editor of the Journal of Islamic Accounting and Business Research.
At IIUM, he receives multiple awards by the university management in recognising his outstanding achievements. These includes the High Impact Responsible Innovation Award 2022, Most Promising Researcher Award 2021, Community Engagement Award 2021, and Flagship Project Overall Award for Islamic Social Finance for B40 Community 2020.
Area of Specialisation
Economics, Business And Management ~ Economics, Business And Management ~ Islamic Finance ~ Islamic Banking - Accounting & Risk
Professional Membership
2017: Member of Profesional Body / Association: (Associate Member), Association of Shariah Advisors in Finance
2017: Member of Profesional Body / Association: (Ordinary Member), International Council of Islamic Finance Educators (ICIFE)
2017: Member of Profesional Body / Association: (Associate Member), Malaysian Institute of Accountants
Teaching Responsibilities
| | |
| --- | --- |
| ACCOUNTING AND RISK REPORTING FOR ISLAMIC FINANCIAL SERVICES | 2022/2023 |
| ACCOUNTING FOR ISLAMIC FINANCIAL INSTITUTIONS | 2021/2022 2020/2021 2018/2019 |
| BUSINESS MATHEMATICS AND STATISTICS | 2019/2020 |
| FINANCIAL MANAGEMENT ANALYSIS | 2019/2020 2018/2019 |
| ISLAMIC FINANCIAL SYSTEM | 2022/2023 2021/2022 2020/2021 2019/2020 2018/2019 |
| ISLAMIC WEALTH MANAGEMENT | 2021/2022 2020/2021 2019/2020 |
| PRINCIPLES OF ACCOUNTING AND FINANCE | 2022/2023 2021/2022 |
| USRAH IN ACTION 1 | 2022/2023 |
| USRAH IN ACTION 2 | 2022/2023 |
Research Projects
Completed
| | |
| --- | --- |
| 2021 - 2022 | Applied Maqasid of Shariah Framework for Validating the Substance of Islamic Financial Instruments: An Accounting Perspective |
| 2021 - 2022 | Integrated and Sustainable Agriculture Farming (InSAF) @PPR Gombak Setia |
| 2019 - 2022 | Islamic Social Finance Framework for B40 in achieving Sustainable Development Goal 1. |
| 2019 - 2022 | Expanding the Waqf Collections and Performance Through Fintech: The Industry 4.0 Wave |
On-Going
| | |
| --- | --- |
| 2023 - Present | Microfinance Impact Study Measurement Performance and Effectiveness: A Case of Bank Kerjasama Rakyat Malaysia Berhad |
| 2022 - Present | Crowdfunding in Islamic Sustainable Finance: A Review |
| 2022 - Present | Leadership and Insan Sejahtera |
| 2021 - Present | IMPACT ANALYSIS ON ISLAMIC SOCIAL FINANCE AND CORPORATE SOCIAL RESPONSIBILITY ACTIVITIES: A CASE OF BPMB DURING COVID-19 PANDEMIC |
| 2021 - Present | Exploring the Potential of Islamic Microfinance to Improve Financial Condition for Low-Income Households in Perlis |
| 2020 - Present | ESTABLISHING NURSERY AND SOCIAL ENTERPERISE FOR MALAYSIA RARE FRUIT TREES SEEDLING TO EMPOWER THE INDIGENOUS PEOPLE OF KAMPUNG SUNGAI DUA OLAK, PAHANG |
Award & Recognition
| | | |
| --- | --- | --- |
| 12 Oct, 2022 | Productivity Champion - Category: Talent - Others | National |
| 10 Aug, 2022 | Certificate of Research Excellent: Innovation (Gold) - IIUM Institute of Islamic Banking and Finance | KCDIO |
| 10 Aug, 2022 | Certificate of Research Excellent: Networking and Linkages (Bronze) - IIUM Institute of Islamic Banking and Finance | KCDIO |
| 10 Aug, 2022 | Certificate of Research Excellent: Quality of Researcher (Silver) - IIUM Institute of Islamic Banking and Finance | KCDIO |
| 27 Jul, 2022 | IIUM Takrim Award 2022 - High Impact Responsible Innovation Award (Social Sciences) - International Islamic University Malaysia | University |
| 30 May, 2022 | Responsible Research and Innovation Appreciation Day 2022 - High Impact Responsible Innovation Award (Social Sciences) - International Islamic University Malaysia | University |
| 28 Jun, 2021 | Community Engagement Award - IIUM Institute of Islamic Banking and Finance | KCDIO |
| 28 Jun, 2021 | Most Promising Researcher Award (Bronze) - IIUM Institute of Islamic Banking and Finance | KCDIO |
| 03 Dec, 2020 | Best Paper Award - 2nd Asean Business, Engineering and Technology Symposium: Synergising Business, Engineering and Technology Towards New Normal Post Covid-19 | International |
| 26 Nov, 2020 | Best Paper Award - 8th ASEAN International Conference on Islamic Finance 2020 | International |
| 09 Jul, 2020 | IIUM Takrim Award 2020: Flagship Project Award Overall - International Islamic University Malaysia | University |
Publications
Article
| | |
| --- | --- |
| 2023 | The determinants of financial technology adoption amongst Malaysian waqf institutions. International Journal of Social Economics, () pp. 1-21 |
| 2022 | Enhancing Waqf management through fintech in Malaysia: a conceptual framework on the Technology Acceptance Model (TAM). Journal of Emerging Economies and Islamic Research, 10 (2) pp. 62-73 |
| 2022 | IIUM flagships: sharing and learning of knowledge with the community. PIMA Bulletin, (41 - March 2022) pp. 31-34 |
| 2022 | Islamic social finance and sustainable development goals: issues and challenges. Journal of Islamic Finance, 11 (2) pp. 56-67 |
| 2022 | Performance of Islamic banks based on maqasid al-sharīʿah: a systematic review of current research. Journal of Islamic Accounting and Business Research, () pp. 1-22 |
| 2021 | Corporate social responsibility and Islamic and conventional banks performance: a systematic review and future research agenda. Journal of Sustainable Finance & Investment, () pp. 1-21 |
| 2021 | Issues and challenges of financial inclusion among low-income earners in rural areas of Malaysia. Turkish Journal of Islamic Economics, 8 (Special Issue) pp. 277-299 |
| 2021 | Sharīʿah non-compliant income disclosures and the moral legitimacy strategies of Islamic banks. Journal of Islamic Accounting and Business Research, () pp. |
| 2020 | Correction to: prediction accuracy improvement for Bitcoin market prices based on symmetric volatility information using artificial neural network approach (Journal of Revenue and Pricing Management, (2020), 10.1057/s41272-020-00229-3). Journal of Revenue and Pricing Management, () pp. |
| 2020 | Fraud risk management model: a content analysis approach. Journal of Asian Finance, Economics and Business, 7 (10) pp. 717-728 |
| 2020 | Prediction accuracy improvement for Bitcoin market prices based on symmetric volatility information using artificial neural network approach. Journal of Revenue and Pricing Management, () pp. |
| 2020 | Protecting the interest of profit-sharing investment account holders in Islamic banks: the Nigerian experience. International Conference in Technology, Engineering, Sciences and Humanities (IJRTESH), 1 (1) pp. 1-8 |
| 2020 | The determinants of foreign direct investment in Central Asian region: A case study of Tajikistan, Kazakhstan, Kyrgyzstan, Turkmenistan and Uzbekistan (A quantitative analysis using GMM). Russian Journal of Economics, 6 (2) pp. 162-176 |
| 2020 | The impact of corporate social responsibility on stock price volatility of the US banks: a moderating role of tax. Journal of Financial Reporting and Accounting, 19 (1) pp. 77-91 |
| 2020 | The impact of corporate social responsibility on stock price volatility of the US banks: a moderating role of tax. Journal of Financial Reporting and Accounting, ahead-of-print () pp. 1-15 |
| 2020 | Value-based intermediation and realisation of maqasid al-shariah: issues and challenges for Islamic banks in Malaysia. Advanced International Journal of Banking, Accounting and Finance, 2 (5) pp. 34-44 |
| 2019 | Personality factors influencing intention on cash waqf behavior. International Journal of Business, Economics and Law, 18 (2) pp. 23-30 |
| 2019 | The impact of zakat contribution on the financial performance of Islamic banks in Malaysia. Al-Shajarah: Journal of The International Institute of Islamic Thought and Civilization (ISTAC), Special Issue: Islamic Banking and Finance () pp. 1-21 |
| 2016 | Guest editorial: shariah and financial reporting practices. Journal of Islamic Accounting and Business Research, 7 (3) pp. 186-189 |
Conference or Workshop Item
| | |
| --- | --- |
| 2022 | An analysis of the impact of Islamic microfinance among Asnaf. In: 10th ASEAN International Conference on Islamic Finance (10th AICIF 2022), |
| 2022 | Potential of Islamic microfinance: issues, challenges and way forward. In: 10th ASEAN International Conference on Islamic Finance (10th AICIF 2022), |
| 2021 | Implementation of Moratorium by Islamic Banks During the Covid-19 Pandemic: Maqasid Shariah Perspective. In: The 5th International Conference on Business and Economics, |
| 2020 | Efficiency and effectiveness of zakat distribution for socio-economic benefits and wellbeing of zakat recipients. In: Islamic Social Finance: Pandemic Crisis and Possible Solutions, |
| 2020 | Financial reporting of waqf institutions. In: Islamic Social Finance Outreach Programme (ISFO 2020), |
| 2020 | Internet of things-based smart facilities management services successful implementation instrument development, validity, and reliability. In: 6th International Conference on Research and Innovation in Information Systems: Empowering Digital Innovation, ICRIIS 2019, |
| 2020 | Issues and challenges of financial inclusion among B40 in the rural areas of Malaysia. In: International Conference on Islamic Social Finance: Pandemic Crisis and Possible Solutions, |
| 2020 | Microtakaful for B40 community: a sustainable tool during Covid-19 pandemic. In: 8th ASEAN Universities International Conference on Islamic Finance ( 8th AICIF) 2020, |
| 2020 | Protecting the interest of profit-sharing investment account holders in Islamic banks: the Nigerian experience. In: Conference on Business and Technology (ICBT 2020), |
| 2020 | Sustainable zakat framework to alleviate poverty for refugees. In: Islamic Social Finance Outreach Programme (ISFO 2020), |
| 2020 | The moderating effect of risk tolerance on the intention of profit-sharing investment account holders to patronise Islamic banks in Nigeria: a proposed framework. In: Islamic Social Finance: Pandemic Crisis and Possible Solutions (ISFPCPS 2020), |
| 2019 | Do bank customers prefer profit sharing investment accounts? a proposed conceptual framework. In: The 7th ASEAN Universities International Conference on Islamic Finance (AICIF 2019), |
| 2019 | Profit sharing investment account: an avenue for halal investment. In: INHART Seminar Series 6/2019, |
| 2019 | The role of Islamic finance educators in promoting education for sustainable development: an exploratory study. In: International Language and Tourism Conference 2019, |
Book
Book Section
| | |
| --- | --- |
| 2021 | Risk mitigation for cash Waqf collection using financial technology and Internet of Things. In: Routledge, ISBN: , pp. 210-221 |
| 2021 | The role of Islamic microfinance in eradicating the impact of COVID-19 on socio-economic wellbeing in Nigeria. In: Routledge Taylor & Francis Group, ISBN: 9780367639938, pp. 199-213 |
| 2021 | The role of zakat to alleviate poverty of refugees in Malaysia: issues and challenges. In: IGI Global, ISBN: 9781799868118, pp. 47-66 |
| 2019 | Fintech and its impact on Islamic fund management in Malaysia: a legal viewpoint. In: Emerald Publishing, ISBN: 978-1-78973-546-8, pp. 223-246 |
| 2019 | Fintech and its impact on Islamic fund management in Malaysia: a legal viewpoint. In: Emerald Publishing, ISBN: 978-1-78973-546-8, pp. 223-246 |
| 2019 | Issues in reporting of Ijarah financing in financial statements. In: UMK Press, Universiti Malaysia Kelantan, ISBN: 978-967-2229-57-5, pp. 111-130 |
| 2019 | Issues in reporting of Ijarah financing in financial statements. In: UMK Press, Universiti Malaysia Kelantan, ISBN: 978-967-2229-57-5, pp. 111-130 |
| 2019 | Reporting of profit sharing investment account in financial statement of Islamic banking institution. In: UMK Press, Universiti Malaysia Kelantan, ISBN: 978-967-2229-57-5, pp. 95-110 |
| 2019 | Reporting of profit sharing investment account in financial statement of Islamic banking institution. In: UMK Press, Universiti Malaysia Kelantan, ISBN: 978-967-2229-57-5, pp. 95-110 |