Staff Directory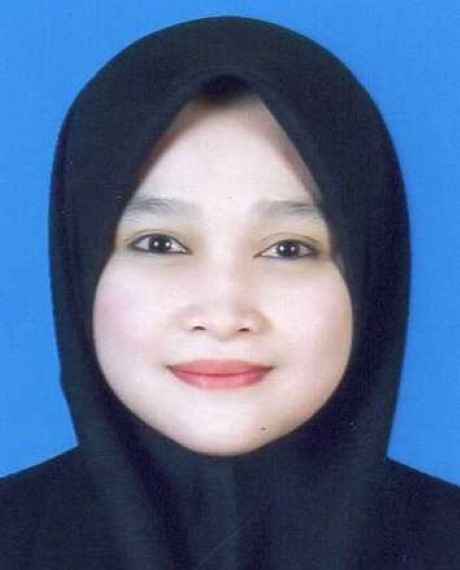 Academic Qualification
Ph.D in Biobehavioral Health Sciences - Doctor of Philosophy, International Islamic University Malaysia
MASTER OF COMMUNITY HEALTH SCIENCE (HOSPITAL MANAGEMENT AND HEALTH ECONOMICS) - Masters Degree, Universiti Kebangsaan Malaysia (UKM)
Siti Zuhaidah Binti Shahadan (Dr.)
Assistant Professor
IIUM Kuantan Campus
KULLIYYAH OF NURSING
---
sitizuhaidah@iium.edu.my
7328
Expert Profile
Siti Zuhaidah binti Shahadan has obtained her Bachelor of Nursing (Hons) in 2010 form International Islamic University Malaysia. She served Pantai Hospital Ipoh (Diagnostic Centre, Endoscopy Centre and Cathlab) for almost five years. She obtained her Master in Community Health specialising in Health Management and Economic Health from UKM in 2014 during her working time as a staff nurse.
Later, she joined IIUM as an Academic Trainee in 2014 and obtained her
Ph.D in Biobehavioral Health Sciences
 in 2018. Presently, she is a lecturer at the Department of Medical-Surgical Nursing.
Area of Specialisation
Medical And Health ~ Medical And Health Sciences ~ Nursing ~ Cardiology - Obesity Cardiometabolic Risk
Teaching Responsibilities
| | |
| --- | --- |
| CARDIOVASCULAR,RESPIRATORY AND ENDROCRINE NURSING PRACTICE | 2019/2020 2018/2019 |
| DISCOVERY OF SPECIALIZATION IN NURSING | 2021/2022 2019/2020 |
| FINAL YEAR RESEARCH PROJECT I | 2022/2023 2021/2022 2020/2021 2019/2020 |
| FINAL YEAR RESEARCH PROJECT II | 2022/2023 2021/2022 2019/2020 |
| FUNDAMENTAL OF MEDICAL-SURGICAL AND SPECIAL SENSES NURSING | 2021/2022 2019/2020 2018/2019 |
| FUNDAMENTAL OF MEDICAL-SURGICAL AND SPECIAL SENSES NURSING PRACTICE | 2022/2023 2021/2022 2020/2021 2019/2020 2018/2019 |
| GASTROINTESTINAL, HEPATOBILIARY AND NEUROLOGICAL NURSING PRACTICE | 2022/2023 |
| GASTROINTESTINAL,HEPATOBILIARY AND NEUROLOGICAL NURSING | 2022/2023 2019/2020 |
| GASTROINTESTINAL,HEPATOBILIARY AND NEUROLOGICAL NURSING PRACTICE | 2018/2019 |
| HEMOPOETIC, MUSCULOSKELETAL AND GENITOURINARY NURSING PRACTICE | 2018/2019 |
| MANAGEMENT AND ADMINISTRATION IN NURSING PRACTICE | 2022/2023 |
Research Projects
Completed
| | |
| --- | --- |
| 2021 - 2022 | Knowledge transfer program of long-term care management among the community volunteers of Felda in Kuantan. |
| 2021 - 2023 | MAQASID AL-SHARIAH AS A COMPLEMENTARY FRAMEWORK FOR INTERNATIONAL COUNCIL OF NURSES (ICN) CODE OF ETHICS FOR NURSES: MALAYSIAN CONTEXT |
| 2021 - 2022 | ILIZAROV CURRICULLUM AND PRACTICAL MODULES: DEVELOPMENT AND OUTCOME |
| 2018 - 2022 | Designing a Training Needs Assessment Model Related to Obesity for Primary Care Nurses |
On-Going
| | |
| --- | --- |
| 2022 - Present | Clinical Fiqh in Nursing |
| 2022 - Present | UNDERSTANDING THE MISCONCEPTION AND COVID-19 VACCINES HESITANCY AMONG THE MUSLIM COMMUNITY OF THE EAST COAST REGION IN MALAYSIA |
| 2021 - Present | Exploring nurses? challenges and developing Islamic adaptation strategies in caring for patients with COVID-19 in the Intensive Care setting during the pandemic in Malaysia |
| 2020 - Present | The Development of Islamic Ethical Framework in Decision Making for Intensive Care Nurses during Covid-19 Pandemic in Malaysia. |
| 2020 - Present | Development of e-postnatal weight management system for postnatal mothers |
Award & Recognition
| | | |
| --- | --- | --- |
| 17 Dec, 2021 | BEST RESEARCHER AWARD - KULLIYYAH OF NURSING | KCDIO |
| 17 Dec, 2021 | KON TOKOH ALUMNI (EDUCATION) - KULLIYYAH OF NURSING | KCDIO |
| 07 Apr, 2021 | GOLD - CITREX 2021 - Universiti Malaysia Pahang(UMP) | National |
| 21 Nov, 2020 | SILVER - ITEX 2020 - Universiti Malaysia Pahang(UMP) | National |
Publications
Article
| | |
| --- | --- |
| 2023 | Cultural competence among Malaysian nurses. International Journal of Care Scholars, 6 (1) pp. 113-114 |
| 2022 | Correlation between nurses' Body Mass Index (BMI) and their attitude towards obese patients. International Journal of Care Scholars, 5 (1) pp. 3-7 |
| 2022 | Correlation between nurses' Body Mass Index (BMI) and their attitude towards obese patients. International Journal of Care Scholars, 5 (1) pp. 3-7 |
| 2022 | Exploration on the understanding of organ donation activities among Muslims in Kuantan. International Journal of Care Scholars, 5 (1) pp. 56-64 |
| 2022 | Maqasid al-shari'ah as a complementary framework for international council of nurses (ICN) code of ethics for nurses: Malaysian context. Malaysian Journal of Qualitative Research, 8 (1) pp. 5-12 |
| 2022 | Moral challenges in nursing practices. International Journal of Care Scholars, 5 (2) pp. 1-3 |
| 2022 | Motivation and hesitation factors associated with physical activity (PA) among adults in Kuantan. International Journal of Care Scholars (IJCS), 5 (3) pp. 29-37 |
| 2022 | The association between Islamic belief and mental health status among nurses In Sultan Ahmad Shah Medical Centre (SASMEC). Jurnal al-Sirat, 22 (1) pp. 13-19 |
| 2022 | The association between physical activity status and mental wellbeing among overweight and obese female university students. Malaysian Journal of Medicine and Health Sciences, 18 (19) pp. 80-86 |
| 2022 | The association between spiritual wellbeing and dietary intake among obese female university student: A cross-sectional study. International Journal of Care Scholars (IJCS), 5 (1) pp. 42-48 |
| 2022 | The perception of Islamic nursing ethics among nurses in Pahang, Malaysia. Malaysian Journal of Medicine and Health Sciences (MJMHS), 18 (Supp 19) pp. 32-37 |
| 2021 | Association between sitting time and high-sensitivity C-reactive protein level among obese women. Enfermeria Clinica, () pp. |
| 2021 | Association between sitting time and high-sensitivity C-reactive protein level among obese women. Enfermeria Clinica, () pp. 5139-5142 |
| 2021 | Knowledge, attitude, and practice of Rukhsah in prayer among undergraduate students at International Islamic University Malaysia Kuantan campus. International Journal of Care Scholars, 4 (2) pp. 3-7 |
| 2021 | Sejarah kejururawatan dari perspektif Islam: satu kajian perpustakaan. Jurnal Pengajian Islam, 14 (2) pp. 145-155 |
| 2021 | The Association between Physical Activity Status and Mental Wellbeing among Overweight and Obese Female Students. Malaysian Journal of Medicine and Health Sciences, 17 (5) pp. |
| 2021 | Towards Maqasid al-Shari'ah based nursing ethics. International Journal of Care Scholars, 4 (2) pp. 83-88 |
| 2020 | Association between dietary macronutrient intake and high-sensitivity C-reactive protein levels among obese women in Kuantan, Malaysia. Makara Journal of Science, 24 (4) pp. 233-239 |
| 2019 | Association between body mass index and cardiometabolic risks among Malay obese adults. Clinical Nursing Research, 28 (2) pp. 202-216 |
| 2019 | Association between walking time spent and high sensitivity C-reactive protein level among obese women. Enfermería Clínica, Volume 29 (Supplement 2) pp. 96-100 |
| 2019 | Learning styles of Malaysian generation 'Y' healthcare undergraduates. Enfermería Clínica, 29 (2) pp. 471-475 |
| 2019 | The effect of lifestyle modification intervention with motivational construct on dietary macronutrient intake among obese adults. International Medical Journal Malaysia, 18 (2) pp. 13-22 |
| 2018 | Abdominal obesity and high-sensitivity C-reactive protein level among Malay obese adults in Kuantan, Malaysia. International Medical Journal Malaysia, 17 (1) pp. 79-86 |
| 2016 | Prevalence of cardiometabolic risk factors among Malaysian obese adults. International Medical Journal Malaysia, 15 (Supplement Issue) pp. 24-24 |
Conference or Workshop Item