Staff Directory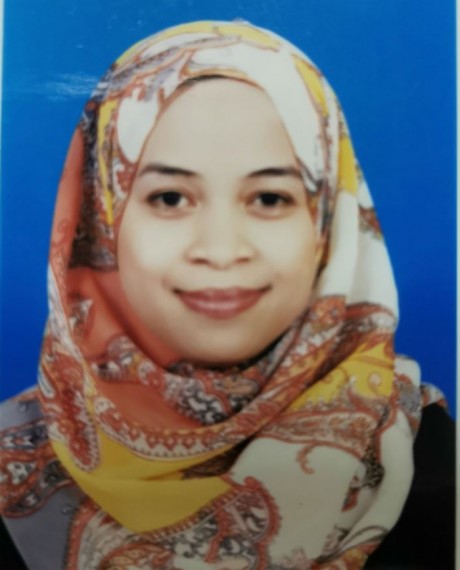 Academic Qualification
PhD in Environmental Management - Doctor of Philosophy, Universiti Kebangsaan Malaysia (UKM)
Master of Environmental Management - Masters Degree, Universiti Kebangsaan Malaysia (UKM)
Bachelor of Science in Conservation Biology and Ecology (Genetics) - Bachelor Degree, Universiti Kebangsaan Malaysia (UKM)
Irina Safitri Zen (Dr.)
Assistant Professor
IIUM Gombak Campus
KULLIYYAH OF ARCHITECTURE AND ENVIRONMENTAL DESIGN
---
irinazen@iium.edu.my
3744
Expert Profile
Irina Safitri Zen is an Assistant Professor in the Department of Urban and Regional Planning, Kulliyah Architecture and Environmental Design (KAED), International Islamic University Malaysia (IIUM). As an academician and a registered Sustainability profesional, she has an academic bakcground in environmental management and ecology. 
Over the 10 years of teaching experience, she has taught various environment subjects that include environmental studies, environmental planning and management, environmental workshop, planning and technique analysis, sustainable development and sustainability science. 
Expanding from the field, her research and consultancy projects explore the interrelated areas between environmental planning, policy and management with urban environment, sustainable consumption, climate governance, greenhouse gas inventory, sustainability in higher education institution. 
During her 10 years of administrative post as campus sustainability director and head of sustainability research unit, the research manifested on the application of environmental planning and management into low carbon campus, campus sustainability and campus living learning lab. Through national research grants, she has completed research projects on examining public opinion on various environmental management issues such as plastic waste, zero waste community, consumer behaviour, community based conservation effort, climate change and environmental pollution, with an interest how to assess and came up with the solution in an interdisciplinary approach of sustainability science and the current context of sustainable development goals, SDGs. For the past few years, her research network and works collaborate extensively with several 'living lab' in Siam Reap, Cambodia, Bali, Indonesia and Johor, Malaysia with a close collaboration with various stakeholders concerning community based conservation and sustainable development.
 In Asia Pacific, she was previously involved in developing the modul for the UNESCO MasterClass on the sustainable development and sustainability science under Japan Fund In Trust. She was previously involved in the sustainability science project in Bali, Indonesia, the low carbon campus with MalaysiaGreenTech, the climate change action plan report with the state of Melaka and the community mapping and community based conservation for the potential of Johor as a biosphere reserve site or a living learning lab under the Leadership Academy of Ministry of Education, AKEPT Prior to entering IIUM in 2019, Irina has work experiences in the consultant firm in Kuala Lumpur (2005 – 10) and Universiti Teknologi Malaysia (2010 – 2019). 
Dr Irina graduated three PhD, three master students and seventeen (17) undergraduates, co-authors for six books, six book chapters, three policy papers, 11 technical reports, 22 journal publications (four in Q1 journals, ten in Scopus Index Journals), 30 refereed articles in conferences proceeding and 40 invitations as speaker / panelist at conferences, programs and seminar inside and outside Malaysia, reviewed 35 articles journals and conference papers, part of the editorial boards from six journals, local and international level.   
She managed to establish several institutional linkages such as MalaysiaGreenTech, Ministry of Energy, Green Technology & Water, AKEPT (Leadership Academy of Malaysia), Ministry of Higher Education, UNESCO Jakarta, Regional Science Bureau for Asia and the Pacific and several universities in Asia Pacific. She was appointed as part of a member of the Malaysia SDSN Leadership Council under the Science Advisor of the  Prime Minister Office of Malaysia (2017 – 19), the Science Advisor for the Melaka Green Technology Corporation (2017 – 19), resources person in several UNESCO Meeting and Conference in Asia Pacific since 2014. 
She is among the recipient of the Best Reseracher Excellence Award from UTM in 2018, among the most active blended learning and teaching in 2015 and 2017, the Gold medal recipient for Campus Learning Lab Project, from the International Conference of Innovative Practices in Education and Industry Exhibition (I-PEINX 2016), the recipient of UNESCO grant for  module development and execution on MasterClass on Sustainable Development (2015) and Sustainability Science (2017). Her area of interest covers Environmental Planning, Management, Policy & Governance, Urban Environment, Environmental knowledge, attitude and behaviour, Sustainability in Higher Education, Waste Minimization, natural resources economics and management, Education for Sustainable  Development (ESD), Sustainable Consumption, Sustainability Assessment and Climate Change Adaptation and Mitigation Policy.                                                                                                                                                           

Area of Specialisation
Natural Science ~ Biological Sciences ~ Biodiversity and Conservation ~ Ecosystem Diversity - natural
Engineering Tech ~ Applied Sciences And Technologies ~ Urban Planning ~ Other Urban Environmental Planning n.e.c.
Social Science ~ Social Science ~ Political Sciences and Public Policy ~ Governance
Natural Science ~ Biological Sciences ~ Advancement of Biological Science Knowledge ~ Other Advancement of Biological Science Knowledge n.e.c.
Economics, Business And Management ~ Economics, Business And Management ~ Management ~ Environmental Management
Economics, Business And Management ~ Economics, Business And Management ~ Accounting ~ Natural Resource Accounting
Natural Science ~ Biological Sciences ~ Biodiversity and Conservation ~ Parks and Protected Areas Conservation
Professional Membership
2019 - 2022: Member of Profesional Body / Association: (member), International Sustainability Society for Profesional
Teaching Responsibilities
| | |
| --- | --- |
| PLANNING STUDIO 4 (LOCAL PLANNING) | 2019/2020 2020/2021 |
| PLANNING STUDIO 5 | 2019/2020 |
| PLANNING STUDIO 5 (STRATEGIC PLANNING) | 2020/2021 2021/2022 |
| PROJECT IMPACT ASSESMENT | 2018/2019 2020/2021 |
| SUSTAINABLE DEVELOPMENT: ISSUES, POLICIES AND PRACTICES | 2020/2021 2021/2022 |
Research Projects
Completed
On-Going
| | |
| --- | --- |
| 2020 - Present | Revisiting the Japanese Okayama Model of Education for Sustainable Development, ESD: Lessons to Reorient ESD for Malaysia (Reg. No. 198241) |
| 2020 - Present | Research Component for APPGM-SDG 2020 |
Award & Recognition
| | | |
| --- | --- | --- |
| 04 Dec, 2021 | Bronze Medal - SEOUL INTERNATIONAL INVENTION FAIR 2021, KOREA PROMOTION INVENTION ASSOCIATION | International |
| 17 Nov, 2021 | PANEL MALAYSIA BOARD OF TECHNOLOGIST - Others | National |
| 27 Jul, 2021 | High Impact Responsible Innovation Award 2021 - International Islamic University Malaysia | University |
| 08 Jul, 2021 | BEST PRESENTER AWARD - Universitas Andalas | International |
| 01 Apr, 2021 | Fellow - CENTER FOR ASIAN CLIMATE AND ENVIRONMENTAL POLICY STUDIES, CACEPS, CANADA | International |
| 18 Mar, 2021 | International Subject Matter Expert - Okayama University | International |
Publications
Article
| | |
| --- | --- |
| 2021 | High impact projects of state structure plan of Negeri Sembilan2045–towards balanced and sustained economic growth. Design Ideals Journal, 3 (1) pp. 41-47 |
| 2021 | Magnitudes of households' carbon footprint in Iskandar Malaysia: Policy implications for sustainable development. Journal of Cleaner Production, 315 () pp. 1-14 |
| 2021 | Reviewing the existing structure plan for facilitating the growing changes in the economic, social and environmental needs of Negeri Sembilan. Design Ideals Journal, 3 (1) pp. 48-56 |
| 2020 | A review on the states structure plan of Selangor 2035 : radial economic nucleus. Design Ideals, 2 (1) pp. 57-64 |
| 2020 | Education for sustainable development as diffusion of innovation of secondary school students. Journal of Teacher Education for Sustainability, 22 (1) pp. 84-97 |
| 2020 | Framing the household sustainable consumption and lifestyle in Malaysia: the policy implications. International Journal of Psychosocial Rehabilitation, 24 (3) pp. 840-854 |
| 2020 | Quo vadis development: assessing the livelihood of indigenous people's communities in Malaysia and the potential for community‑based conservation effort. Environment, Development and Sustainability, () pp. |
| 2020 | Selangor state structure plan (SSP) : a way forward to 2035. Design Ideals, 2 (1) pp. 49-56 |
| 2019 | Dengue risk prediction in illegal dumpsite of housing area by using geospatial analysis. Journal of architecture, planning & construction management, 9 (1) pp. 67-80 |
| 2019 | Mainstreaming climate adaptation and mitigation policy: towards multi-level climate governance in Melaka, Malaysia. Urban Climate, 30 () pp. 1-14 |
| 2019 | The importance of menu variety experience for public health sustainability at higher education institution. Indian Journal of Public Health Research and Development, 10 (9) pp. 1851-1855 |
| 2019 | University living learning labs: an integrative and transformative approach. International Journal of Sustainability Science & Management, 14 (4) pp. 139-155 |
Conference or Workshop Item
| | |
| --- | --- |
| 2020 | IIUM river of life : friends of Sungai Pusu. In: IIUM Sustainability WEBINAR 1.0: Untangling sustainability issues through inter & transdisciplinary approach: the case of Sungai Pusu, Gombak, |
| 2020 | Malaysia's Covid19 Response: health, economic and the link to Sustainable Development Goals, SDGs. In: International Seminar Covid 19: Lesson Learned from Indonesia-Malaysia, |
| 2020 | Students' perceptions of Education for Sustainable Development (ESD) to Achieve SDG 4 in Indonesia: a case study of Universitas Islam Riau. In: 3rd International Conference on the Future of ASEAN (ICoFA) 2019, |
| 2019 | Mobilizing sustainable development goals, SDGS through flagship project - the experience of International Islamic University Malaysia. In: Malaysia SDG Summit 2019, |
| 2019 | Revisiting the Okayama model of education for sustainable development by using the quintuple helix model of analysis'. In: 2019 Global Conference on Teacher Education for Education for Sustainable Development, |
| 2019 | Take stock Bali Island as the potential of biosphere reserve site. In: The 2018 International Conference on Biosphere Reserve: The Role of Stakeholders in Mainstreaming Natural Resources Related to Agenda 2030 (Sustainable Development Goals), |
Book Section
Monograph