Staff Directory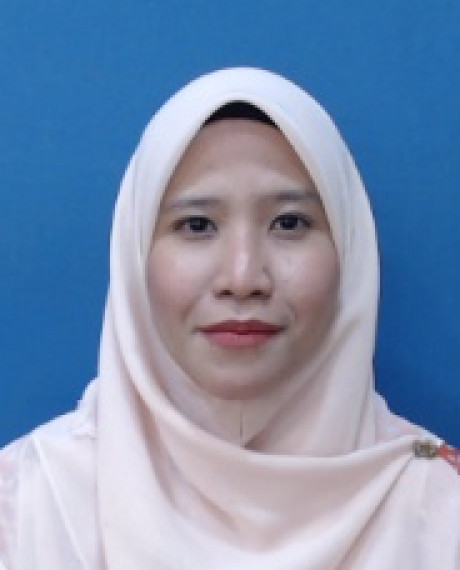 Academic Qualification
Master of Arts (Malay Language Studies) - Masters Degree, National University of Malaysia
Bachelor of Arts with Honours (Malay Language Studies)[ Distinction] - Bachelor Degree, National University of Malaysia
Nurliyana Binti Abu Hasan
Matriculation Lecturer
IIUM Gambang Campus
CENTRE FOR FOUNDATION STUDIES
---
nurliyanahasan@iium.edu.my
NA
Expert Profile
1. A student oriented and having expertise in handling student queries possesses 2 years experience as a lecturer with IIUM.
2. Proficient in developing skills in student and provide them a growing path.
3. Extensive experience in organizing  workshops.
4. Excellent knowledge of subject and also have great practical knowledge.
5. Ability to lead, reach consensus, establish goals and attain results. 
Area of Specialisation
Humanities ~ Humanities ~ Linguistics and Literature ~ Malay Language and Literature - Semantic, Phonetic, Syntax
Humanities ~ Humanities ~ Linguistics and Literature ~ Malay Language and Literature - Syntax,History of linguistic
Teaching Responsibilities
| | |
| --- | --- |
| INTRODUCTION TO LANGUAGE | 2020/2021 |
| KEMAHIRAN PEMBACAAN PENYELIDIKAN | 2022/2023 2021/2022 2020/2021 |
| PEMBACAAN DAN PENULISAN KRITIS | 2022/2023 2021/2022 2020/2021 |
| PENGENALAN KEPADA BAHASA MELAYU | 2022/2023 2021/2022 2020/2021 |
| READING AND ANALYSING LITERATURE | 2019/2020 |
| WRITING SKILLS | 2019/2020 |
Award & Recognition
| | | |
| --- | --- | --- |
| 30 Nov, 2022 | Silver Medal - Conference on Future and Sustainable Education 2022 | National |
| 30 Nov, 2022 | Silver Medal - Conference on Future and Sustainable Education 2022 | National |
| 30 Nov, 2022 | Gold Medal - Conference on Future and Sustainable Education 2022 | National |
| 08 Apr, 2022 | Bronze Medal - International Mega Innovation Carnival 2022 (CREATIONS de UiTM)- Universiti Teknologi Mara | International |
| 08 Mar, 2022 | Silver Medal - Pre-University Malaysia Innovation Competition 2022 (PIITRAM 2022)- Universiti Pertahanan Nasional Malaysia | International |
| 27 Jul, 2021 | Financial Sustainability Award, IIUM Takrim 2020 - | University |
| 29 Mar, 2021 | Young Murabbi Award (Arts & Social Sciences), CFS Takrim Day 2021 - | University |
Publications
Article
Conference or Workshop Item
Book
Monograph