Staff Directory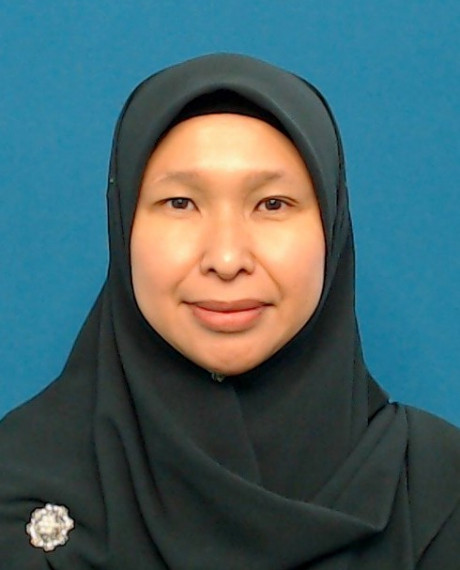 Academic Qualification
DOCTOR OF PHILOSOPHY (Artificial System Science) - Doctor of Philosophy, Chiba University
MASTER OF ENGINEERING (Precision Engineering) - Masters Degree, The University of Tokyo
Control Engineering - Bachelor Degree, Universitas Indonesia
Dwi Pebrianti (Dr.)
Assistant Professor
IIUM Gombak Campus
KULLIYYAH OF ENGINEERING
---
dwipebrianti@iium.edu.my
5765
Expert Profile
Dwi Pebrianti is an Assistant Professor at the Department of Mechanical and Aerospace Engineering, International Islamic University Malaysia (IIUM). Previously, she was a senior lecturer in Universiti Malaysia Pahang, Malaysia in the field of Electrical and Electronics Engineering since 2013 until 2022. Post-Doctoral researcher in Graduate School of Engineering, Chiba University since 2011 until 2012. Additionally, she was an Indonesian language lecturer in Keiai University, Japan since 2007 until 2012. 
She received Philosophy Doctor in Artificial System Science from Chiba University, JAPAN in 2011, Master of Engineering in Precision Engineering from The University of Tokyo, JAPAN in 2006 under the MEXT Scholarship from Japanese Ministry of Education, Culture, Sports, Science and Technology. And Bachelor of Engineering in Control Engineering from Universitas Indonesia, INDONESIA in 2001. 
During her study in Japan, Dwi Pebrianti was one of the recipients of College Women Association in Japan Scholarship, prestigious scholarship for only 3 foreign women conducting research in Japan, NEC C&C Research grant and also Iwatani Foundation Research Grant. She was also graduated from Multi-Career PhD program in Chiba University under the sponsorship of Japanese Ministry of Education, Culture, Sports, Science and Technology (MEXT). Her research work during PhD was awarded as the "BEST RESEARCH WORK", cluster engineering in Chiba University. 
Her main interests are including Nonlinear control & robotics, Unmanned Aerial Vehicle, underactuated mobile robot, Vision based robot navigation, Motion & dynamics control, Swarm robot control, Optimization technique, Machine Learning and Artificial Intelligence. She was the Principal Investigator of 9 research grants including Exploratory Research Grant Scheme (ERGS) in 2013, Fundamental Research Grant Scheme (FRGS) in 2014 and Sustainable Research Collaboration Grant UMP-UiTM-IIUM in 2020. Additionally, she is the Co-Researcher for 17 research grants.

Dwi Pebrianti can be found at Google Scholar and Scopus.  
Area of Specialisation
Engineering Tech ~ Applied Sciences And Technologies ~ Aerospace ~ Aerodynamics - Unmanned aerial vehicle, flight control design, aircraft modelling
Engineering Tech ~ Engineering And Technology ~ Electrical and Electronic Engineering ~ Control and System - non linear control, intelligent control, adaptive control
Engineering Tech ~ Applied Sciences And Technologies ~ Aerospace ~ Flight Control Systems
Engineering Tech ~ Engineering And Technology ~ Electrical and Electronic Engineering ~ Digital and Analogue Electronics - image processing, data acquisition, gas sensor development
ICT ~ Information, Computer And Communications Technology (ICT) ~ Artificial Intelligence ~ Machine Learning - optimization algorithm, bio inspired algorithm
Professional Membership
2016 - 2023: Member of Profesional Body / Association: (Member), Institute of Electrical and Electronics Engineers (IEEE)
2021: Member of Profesional Body / Association: (Engineering Technologist), Board of Engineers Malaysia
Teaching Responsibilities
| | |
| --- | --- |
| AEROSPACE ENGINEERING LAB II | 2023/2024 |
| SPACECRAFT DYMANICS AND CONTROL | 2023/2024 |
| SPACECRAFT DYNAMICS AND CONTROL | 2023/2024 |
Research Projects
Completed
On-Going
| | |
| --- | --- |
| 2023 - Present | 1. Transfer Board Expansion Pack 2. Assistive Rotator Cuff |
Award & Recognition
| | | |
| --- | --- | --- |
| 17 Aug, 2022 | Best Paper Award - IEEE Industry Application Society | National |
Publications
Article
Conference or Workshop Item
Book Section