Staff Directory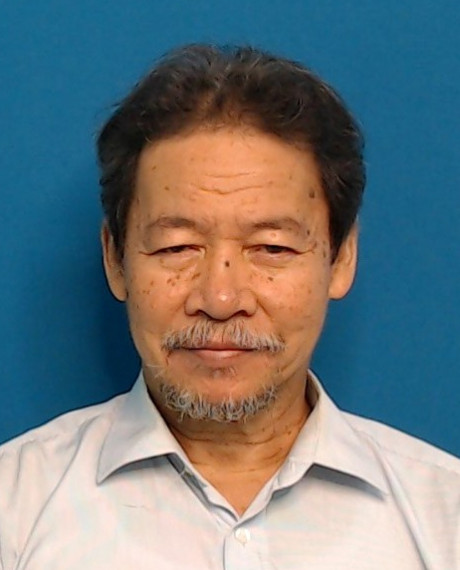 Academic Qualification
Soil and Water Engineering - Doctor of Philosophy, Universiti Putra Malaysia (UPM)
Doctor of Philosophy (Education) - Doctor of Philosophy, IIUM
M.S. (Sanitary Engineeering) - Masters Degree, Syracuse University, New York
Advanced Diploma in Civil Engineering - Bachelor Degree, Universiti Teknologi MARA (UiTM)
Ruslan bin Hassan (Prof. Ir. Dr.)
Professor
IIUM Gombak Campus
KULLIYYAH OF ENGINEERING
---
drrruslan@iium.edu.my
3374
Expert Profile
Dr. Ir. Ruslan Hassan, has been an engineer (1980) and a professional engineer (Malaysia) (since 1991). He has been in academia and consulting.
He holds a B. Eng. (Hon.) (Civil Engineering) (UiTM), an MS (Sanitary Engineering) (Syracuse) (NY), a PhD (Soil and Water Engineering) (UPM), and a PhD (Education) (IIUM). He also obtained a Post-Graduate Diploma in Islamic Studies (IIUM) (1993). He is presently a Professor in Civil Engineering at KOE. He was formerly a Professor (2001) and Honorary Professor (Civil Engineering) at Universiti Teknologi MARA. He was an Honorary Research Fellow at the University of Birmingham, UK, and a Senior Research Fellow and Adjunct Professor at MITRANS, Universiti Teknologi MARA, Shah Alam. He was a Board of Engineers (BEM) member and a trustee member of CREAM-CIDB. In 2016, he was honoured with Johan Setia Mahkota by DYMM Yang di-Pertuan Agong (JSM). He was the Vice President (IEM) (18 years), President of the Technological Association Malaysia (TAM) (4 years), and President of Senior Scientists Malaysia (MSSA) (2 years) and is currently President of the Confederation of Scientific and Technological Associations of Malaysia (COSTAM) since 2010. He was the Project Specialist at Jelutong Sewage Treatment Plant, Penang and  Sungai Bunus Flood Mitigation Project, KL. He also Pioneered Green Logistics Research and Development in Malaysia with MITRANS. He has been a Council Member of the Federation of Institutions of Engineers in Islamic Countries (FEIIC) (Since 2016).
He has written four books, translated one, edited two and numerous professional articles. His recent books are 'The Tawhidic Principle in the Making of an Engineer' (2017) and 'Mastery and Humility: the Mizan Scorecard' (2021).
Convergence of Spirituality with Engineering
   Tawhidic principle in Engineering Curriculum ~  Convergent Mastery-Humility Model ~

Al-Adl-Al-Khalik

 

   Ethics and the Engineers ~

Akhlak

and

Ubudiyyah

~ Philosophy and Engineering  ~ Islamic and 

 Modern Science

   Sustainability Design ~ Integrated and Multi-Disciplinary Engineering Projects ~ 

Green Transportation
Professional Memberships:
   Fellow Member (2011), Academy of Sciences Malaysia (FASc)

   Fellow Member (1994), 

Institution of Engineers Malaysia (FIEM)

   Fellow Member (1995), 

Technological Association Malaysia (FTAM)

   Fellow Member

 (2001),

Malaysia Scientific Association (FMSA)

   Fellow Member (2011),

American Society of Civil Engineers (FASCE)

   Fellow Member (2011),

Geological Society, London

(FGS)

   Fellow Member (2012),

Asean Federation of the Engineering Institutions (FAFEO)
Teaching Responsibilities :
   

Integrated Design Project (IDP 1 and 2)     2022/2023

   Final Year Projects (FYP) 2022/2023
   Sustainability Design in Practice (Book Project) (KOE) 

  

   

Ethics, Engineers and the Society (Book Project) (ISTAC)

   

The Al-'Adl-Al-'Khalik Approach: Manual for Teaching (KOE)   

Teaching Responsibilities
| | |
| --- | --- |
| FINAL YEAR PROJECT I | 2023/2024 |
| INFRASTRUCTURE PLANNING AND DESIGN | 2023/2024 |
| INTERGRATED DESIGN PROJECT | 2023/2024 |