Staff Directory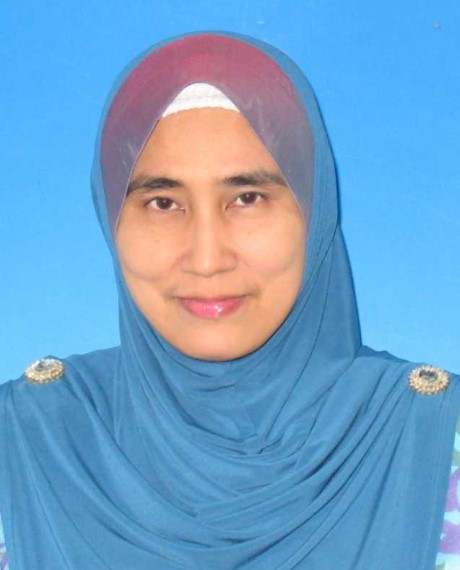 Academic Qualification
Ph.D in Accounting and Finance - Doctor of Philosophy, University of Strathclyde
Master in Accounting & Finance - Masters Degree, University of Lancaster
Bachelor in Accounting & Finance - Bachelor Degree, University of Lancaster
Nazli Anum Bt Mohd Ghazali (Prof. Dr.)
Professor
IIUM Gombak Campus
KULLIYYAH OF ECONOMICS AND MANAGEMENT SCIENCES
---
nazlianum@iium.edu.my
4681
Expert Profile
Dr. Nazli Anum started her career as an audit assistant at a public accounting firm in Kuala Lumpur in 1988. During her employment at the audit firm, she was involved in audits of manufacturing, banking, insurance, plantation, mover companies and cooperatives. In 1991 she joined the International Islamic University Malaysia as an Assistant Lecturer. Since then she has been teaching at the Department of Accounting, Kulliyyah of Economics and Management Sciences (KENMS) except on two occasions when she was awarded scholarship and approved for study leave to pursue her Masters (Oct 1991 - September 1992) and PhD ( October 2001 - November 2004) degrees in the United Kingdom. Administratively, she has held positions including Finance Advisor at the Management Centre (now known as the Graduate School of Management), Postgraduate Coordinator and Head of Department at the Department of Accounting.
Dr. Nazli Anum was a member of the Sub-Committee (Financial Accounting and Reporting) for the Reassessment of the Accounting Programme at Public Universities in 2006 which was set up by the Ministry of Higher Education in 2005 to review accounting programmes in Malaysia which was implemented based on Hala Tuju 1. She has been an associate member of the Malaysian Institute of Accountants (MIA) since 2007. In 2013, she was appointed by the MIA as a member of the Task Force for the review of the Bachelor of Accounting programme conferred by University Technology MARA.
Dr. Nazli Anum has published research papers in international refereed journals in the areas of disclosure and corporate governance. She is a recipient of the Emerald Literati Network Highly Commended Paper Award in 2009, 2011 and 2014 for papers published in Social Responsibility Journal, International Journal of Commerce and Management, and Asian Review of Accounting. She teaches Company and Group Accounting at the undergraduate level and Accounting Research Methods at the postgraduate level. She is presently a Professor and the Deputy Dean (Academic Affairs) at the KENMS.
Area of Specialisation
Economics, Business And Management ~ Economics, Business And Management ~ Accounting ~ Financial Reporting (Including Accounting Regulation, Accounting Standards, Accounting Theory, Standard-Setting Process, Financial Reporting in Private and Public Sector Organisations)
Economics, Business And Management ~ Economics, Business And Management ~ Accounting ~ Corporate Governance (Including Accountability, Ethics, Integrity)
Economics, Business And Management ~ Economics, Business And Management ~ Accounting ~ Corporate Social Responsibility Accounting
Research Projects
Completed
| | |
| --- | --- |
| 2020 - 2022 | Corporate Performance and Accountability: Post MCCG (2017) |
| 2018 - 2019 | Establishment of Bachelor Program in Accounting at Kabul University |
| 2017 - 2019 | Corporate Board And Sustainability Reporting in Malaysia |
| 2017 - 2019 | Establishment of Accounting Department at the Economics Faculty of Kabul University Offering Bachelor Degree in Accounting |
| 2015 - 2019 | Modelling the Effect of Shari?ah Governance, Risk Governance and Corporate Governance in Predicting Risk-Taking Behaviour of Malaysian Islamic Banks |
| 2013 - 2016 | Modeling Corporate Performance in Malaysia: Extending Corporate Governance to Include Ethical Considerations |
| 2011 - 2013 | Board Of Directors And Corporate Performance In Malaysia |
| 2009 - 2011 | Risk Management in Malaysian Corporation |
| 2009 - 2011 | The Effect of Ethical Orientation, Organizational Culture and Code of Ethics on Accountants' Ethical Judgment: The Malaysian Scenario |
| 2007 - 2009 | Corporate Governance, Disclosure and Performance in Malaysia |
| 2006 - 2007 | Original Title: A Study on Preparers? and Users? Perceptions of Corporate Annual Reports in Malaysia New Title: The Importance and Usefulness of Corporate Annual Reports in Malaysia: Views of Preparers and Users |
On-Going
| | |
| --- | --- |
| 2016 - Present | Modelling Risk-Taking Behaviour of Islamic and Conventional Banks |
Publications
Article
| | |
| --- | --- |
| 2021 | Factors influencing ethical judgements of accounting practitioners: some Malaysian evidence. International Journal of Social Economics, 48 (3) pp. 384-398 |
| 2021 | Factors influencing the extent and quality of corporate social responsibility disclosure in Indonesian Shari'ah compliant companies. International Journal of Business and Society, 22 (2) pp. 960-984 |
| 2020 | Governance and ownership in Malaysia: their impacts on corporate performance. Asian Journal of Accounting Research, 5 (2) pp. 285-298 |
| 2020 | The influence of corporate governance structure on sustainability reporting in Malaysia. Social Responsibility Journal, () pp. 1-31 |
| 2020 | The influence of corporate governance structure on sustainability reporting in Malaysia. Social Responsibility Journal, () pp. 1-28 |
| 2019 | Sustainability reporting and board diversity in Malaysia. International Journal of Business, Economics and Law, 18 (6) pp. 91-99 |
| 2019 | Sustainability reporting in Malaysia-the extent and quality. International Journal of Academic Research in Business and Social Sciences, 9 (5) pp. 816-835 |
| 2018 | The role of intangible assets and liabilities in firm performance: empirical evidence. Journal of Applied Accounting Research, 19 (1) pp. 42-59 |
| 2016 | A comprehensive analysis of corporate internet reporting practice in Malaysia. International Business Management, 10 (18) pp. 4243-4249 |
| 2016 | Corporate internet reporting within malaysian economic sectors. International Journal of Economics and Management, 10 (2) pp. 379-389 |
| 2015 | Corporate Internet reporting in emerging economic countries: the Malaysian perspective. Pertanika Journal of Social Science & Humanities, 23 (September) pp. 73-88 |
| 2015 | The influence of a business ethics course on ethical judgments of Malaysian accountants. Journal of Asia Business Studies, 9 (2) pp. 147-161 |
| 2015 | The influence of corporate governance and organizational capacity on the performance of Malaysian listed companies . Mediterranean Journal of Social Sciences, 6 (3) pp. 27-33 |
| 2014 | Board of directors and performance of Malaysian companies. International Journal of Managerial and Financial Accounting , 6 (2) pp. 117-132 |
| 2014 | The moderating influence of organisational capacity on the association between corporate governance and corporate performance. Procedia Social and Behavioral Sciences, 164 () pp. 76-83 |
| 2013 | A longitudinal examination of intellectual capital disclosures and corporate governance attributes in Malaysia. Asian Review of Accounting, 21 (1) pp. 27-52 |
| 2013 | Factors influencing corporate voluntary disclosures in Malaysia. International Journal of Managerial and Financial Accounting , 5 (4) pp. 327-349 |
| 2013 | The influence of personal attributes and organizational ethics position on accountants' judgments: Malaysian scenario. Social Responsibility Journal, 9 (2) pp. 281-297 |
| 2013 | The quality and determinants of voluntary disclosures in annual reports of Shari'ah compliant companies in Malaysia. Humanomics, 29 (1) pp. 24-42 |
| 2012 | Audit committee effectiveness and timeliness of reporting: Indonesian evidence. Managerial Auditing Journal, 27 (4) pp. 403-424 |
| 2012 | Corporate social responsibility and corporate governance in Malaysian government-linked companies. Corporate Governance, 12 (3) pp. 292-305 |
| 2012 | Intellectual capital disclosure trends: some Malaysian evidence . Journal of Intellectual Capital, 13 (3) pp. 377-397 |
| 2012 | Risk management and disclosure in Malaysian corporations: managerial perceptions. International Journal of Behavioral Accounting and Finance, 3 (1/2) pp. 107-125 |
| 2012 | The influence of the financial crisis on corporate voluntary disclosure: some Malaysian evidence. International Journal of Disclosure and Governance, 9 (2) pp. 101-125 |
| 2011 | Ethical ideology and ethical judgments of accounting practitioners in Malaysia. Gadjah Mada International Journal of Business, 13 (2) pp. 107-123 |
| 2010 | Corporate governance and voluntary disclosure in Malaysia. International Journal of Business Governance and Ethics, 5 (4) pp. 261-279 |
| 2010 | Ownership structure, corporate governance and corporate performance in Malaysia. International Journal of Commerce and Management., 20 (2) pp. 109-119 |
| 2010 | The importance and usefulness of corporate annual reports in Malaysia. Gadjah Mada International Journal of Business, 12 (1) pp. 31-54 |
| 2009 | Voluntary disclosure in Malaysian corporate annual reports. Accountants Today, 22 (1) pp. 24-25 |
| 2008 | Voluntary disclosure in Malaysian corporate annual reports: views of stakeholders. Social Responsibility Journal, 4 (4) pp. 504-516 |
| 2007 | Ownership structure and corporate social responsibility disclosure: some Malaysian evidence. Corporate Governance, 7 (3) pp. 251-266 |
| 2006 | Perpetuating traditional influences: voluntary disclosure in Malaysia following the economic crisis. Journal of International Accounting Auditing and Taxation, 15 (2) pp. 226-248 |
Conference or Workshop Item
Book Section
| | |
| --- | --- |
| 2015 | Intellectual capital disclosure and market valuation. In: Routledge, ISBN: 978-0-415-73782-1, pp. 67-90 |
| 2015 | Intellectual capital disclosure and market valuation. In: Routledge, ISBN: 978-0-415-73782-1, pp. 67-90 |
| 2013 | Corporate internet reporting: a review of historical viewpoint. In: Universiti Putra Malaysia Press, ISBN: 978-967-344-358-1, pp. 134-143 |
| 2013 | Corporate internet reporting: a review of historical viewpoint. In: Universiti Putra Malaysia Press, ISBN: 978-967-344-358-1, pp. 134-143 |
| 2009 | The importance and usefulness of corporate annual reports in Malaysia: views of preparers and users. In: IIUM Press, ISBN: 9789833855780, pp. 275-287 |
Monograph