Staff Directory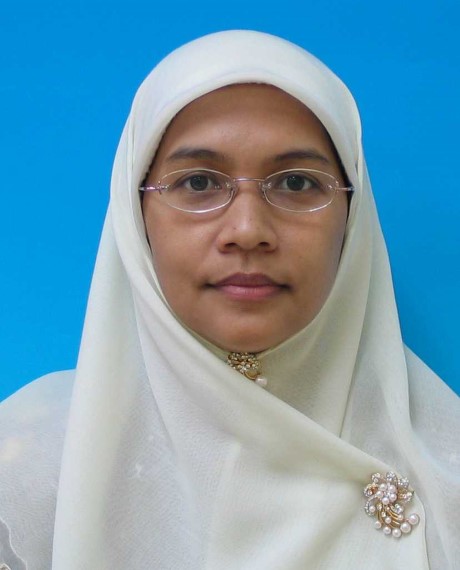 Academic Qualification
Ph.D in Business Law - Doctor of Philosophy, Universiti Putra Malaysia (UPM)
Master in Comparative Laws - Masters Degree, International Islamic University Malaysia
Bachelor of Laws (Honours) - Bachelor Degree, International Islamic University Malaysia
Bachelor in Shariah - Bachelor Degree, International Islamic University Malaysia
Halyani Bt Hassan (Assoc. Prof. Dr.)
Associate Professor
IIUM Gombak Campus
AHMAD IBRAHIM KULLIYYAH OF LAWS
---
Expert Profile
Dr Halyani is an Assistant Professor at Ahmad Ibrahim Kulliyyah of Laws. She obtained her LLB (Hons) (Second Class Upper) in 1991, LLB Shariah (Hons) (Second Class Upper) in 1992 and Master in Comparative Laws (MCL) in 1993 from IIUM. In 2004 she obtained her Ph.D in Business Law from University Putra Malaysia (UPM).
Dr Halyani has been teaching in Ahmad Ibrahim Kulliyyah of Laws (AIKOL) since 1993. She is attached to the Civil Law Department. She had taught Business Laws and Law of Meetings for other programmes at IIUM. She was one of AIKOL's academic advisors from 2009-2014.
Dr Halyani has presented papers in local and international conferences and published articles in journals. She was also involved as a researcher/co-researcher in research funded by IIUM and FRGS.
Currently, Dr Halyani is an examiner for Open University Malaysia (OUM) and Malaysian Association of Company Secretaries (MACS).
Area of Specialisation
Social Science ~ Social Science ~ Law ~ Corporations and Associations Law - Company law, Corporate Governance, Law of Partnership and Law of Contract
Social Science ~ Social Science ~ Law ~ Contract Law
Teaching Responsibilities
Research Projects
Completed
| | |
| --- | --- |
| 2016 - 2019 | Legal Framework for Theft of trade secrets and Corporate Espionage in Malaysia: Adhering to the Trans Pacific Partnership Agreement (TPPA) |
| 2014 - 2018 | Issuers' and Directors' Liability for Ongoing or Continuous Disclosure Obligation in the Capital Market |
| 2013 - 2016 | "Islamic Companies". Exploring the Legal Framework for Shariah Body Corporate in Malaysia. |
| 2011 - 2016 | Formulation of Governance Framework for Limited Liability Partnership (LLP) in Malaysia |
| 2011 - 2014 | Financial Reporting Failures - Enforcement Trends, Challenges and Lessons for Malaysia |
| 2010 - 2016 | Regulating Legal Framework for Charitable Organization in Malaysia: Challenges and Prospects |
| 2009 - 2011 | Fault Lines in Directors - Shareholders Relationship : A Special Reference to Malaysian Family Business |
| 2007 - 2011 | Corporate Social Responsibility: A Practice in Government-linked Companies |
On-Going
| | |
| --- | --- |
| 2021 - Present | Company?s Responsibility in Eliminating Corrupt Practices : Implementation of Section 17A of MACC Act |
| 2009 - Present | Corporate, Financial Law & Regulation Research Unit |
Award & Recognition
| | | |
| --- | --- | --- |
| 24 Feb, 2012 | Silver medal - IIUM, Research, Invention and Innovation Exhibition 2012 | University |
| 22 Feb, 2012 | Silver Medal IRIIE 2012 - IIUM | University |
Publications
Article
| | |
| --- | --- |
| 2020 | A case study on misuse of company's Confidential Information in Malaysia: Suggestions for improvement. Hamdard Islamicus, 43 (2) pp. 251-261 |
| 2020 | Business under threat: the criminal liability of trade secret theft in Malaysia?. International Journal of Business and Society, 21 (S1) pp. 49-65 |
| 2020 | Protecting trade secret from theft and corporate espionage: Some legal and administrative measures. International Journal of Business and Society, 21 (S1) pp. 205-218 |
| 2017 | Confidentiality of company's information: Challenges for nominee director. Pertanika Journal of Social Sciences& Humanities, 25 (S) (Special edition) pp. 143-154 |
| 2017 | Regulating charitable organisations in Malaysia: challenges and recommendations. Pertanika Journal of Social Sciences & Humanities, 25 (Special Issue) pp. 45-50 |
| 2015 | Dealing with shares on a shareholder's death: The plight of the deceased's personal representative. Global Journal of Business and Social Science Review, 1 (1) pp. 25-32 |
| 2013 | 'Shari'ah corporation': the legal entity of corporation from the Malaysian law and shari'ah perspective. International Journal Liability and Scientific Enquiry, 6 (4) pp. 232-246 |
| 2013 | Competition law and the SMEs: does the Competition Act 2010 promote or hinder the development of the SMEs in Malaysia?. South East Asia Journal of Contemporary Business, Economics and Law, 2 (3) pp. 12-20 |
| 2012 | 'The myth of corporate personality': a comparative legal analysis of the doctrine of corporate personality of Malaysian and Islamic laws . Australian Journal of Basic and Applied Sciences, 6 (11) pp. 191-198 |
| 2011 | Ownership versus control : fault lines in director-shareholders relationship - special reference to Malaysian family business. UUM Journal of Legal Studies, 2 () pp. 1-16 |
| 2010 | Ethical issues in corporate governance principles: with reference to directors' duties. Eubios Journal of Asian and International Bioethics, 20 (6) pp. 253 |
| 2008 | From GLCs to SMEs high performance SMEs via corporate social responsibility: the Malaysian perspectives. Malayan Law Journal, 4 MLJ lviii () pp. 1-12 |
Conference or Workshop Item
| | |
| --- | --- |
| 2018 | A case study on misuse of company's information in Malaysia: suggestions for improvement. In: 7th International Conference on Law And Society (ICLAS 7), |
| 2018 | A case study on misuse of company's confidential information in Malaysia: suggestions for improvement. In: 7th International Conference on Law And Society (ICLAS 7), |
| 2018 | Protecting trade secret from theft and corporate espionage: business entity v employee & competitors. In: 7th International Conference on Law And Society (ICLAS 7), |
| 2015 | Confidentiality of company's information: challenges for nominee directors. In: 4th International Conference on Law & Society (ICLAS IV) 2015, |
| 2014 | Dealing with shares on a shareholder's death: the plight of the deceased's personal representative. In: Global Conference on Business and Social Science (GBSS 2014), |
| 2014 | Dilemma of nominee directors: Finding the best practice. In: 2014 International Conference on Social Science and Management (ICSSAM), |
| 2013 | Competition law and the SMEs: does the Competition Act 2010 promote or hinder the development of the SMEs in Malaysia?. In: KL International Business Economics and Law, |
| 2013 | Shari'ah corporation": The legal entity of corporation from the Malaysian law and Shari'ah perspective. In: International Conference on Legal, Security and Privacy Issues in IT Law (LSPI), |
| 2009 | Ownership V control: fault lines in directors shareholders relationship: a special reference to Malaysian family business . In: International Conference on Corporate Law (ICCL) 2009, |
| 2008 | Corporate social responsibility: Recent updates in Malaysia. In: 5th Asian Law Institute Conference, |
| 2008 | Good governance in Malaysian public higher learning institutions:Special reference to International Islamic University Malaysia. In: International Conference on Higher Education in Muslim World: Challenges and Prospect, |
| 2008 | Philanthropy yet regulatory!Implementation of CSR through legislation: The Malaysian Companies Act 1965 perspectives. In: 3rd International Borneo Business Conference, |
| 2007 | Governing the learned!! Corporate governance in public higher learning institutions: The Malaysian experience. In: 2007 Corporate Law Teachers Conference, |
Book
Book Section
| | |
| --- | --- |
| 2023 | Module 4: Duties & liability of university authority (Part II). In: Office of the Legal Adviser, IIUM & Higher Education Leadership Academy, ISBN: 978-967-2177-40-1, pp. 52-75 |
| 2018 | Malaysia. In: Kluwer Law International BV, ISBN: 978-90-654-4946-7, pp. 13-184 |
| 2011 | Corporate social responsibility: government-linked corporations and government led initiatives in Malaysia. In: IIUM Press, ISBN: 9789674181093, pp. 165-180 |
| 2011 | Dissolution of partnership. In: IIUM Press, ISBN: 9789674181109, pp. 95-104 |
| 2011 | Partnership property. In: IIUM Press, ISBN: 9789674181109, pp. 85-94 |
| 2011 | Powers of trustees. In: IIUM Press, ISBN: 9789674182236, pp. 231-247 |
| 2011 | Remedies for breach of contract. In: IIUM Press, ISBN: 9789670225432, pp. 155-174 |
| 2011 | Shirkah. In: IIUM Press, ISBN: 9789674181109, pp. 105-115 |
Monograph