Staff Directory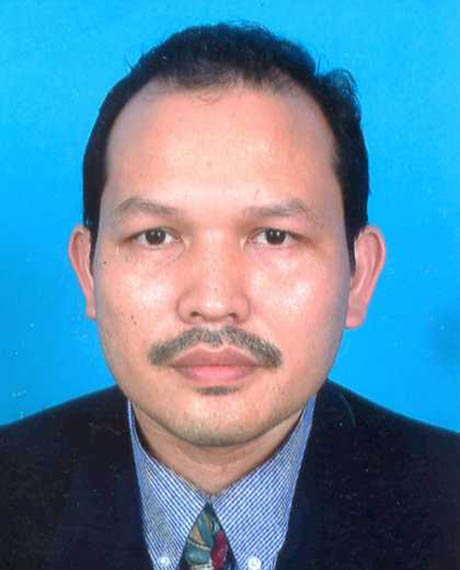 Academic Qualification
Ph.D in Law and Shari'ah - Doctor of Philosophy, University of Wales, Lampeter
Master in Law and Shari'ah - Masters Degree, International Islamic University Malaysia
Bachelor in Law - Bachelor Degree, International Islamic University Malaysia
Bachelor in Shariah - Bachelor Degree, International Islamic University Malaysia
Ahmad Azam Bin Othman (Assoc. Prof. Dr.)
Associate Professor
IIUM Gombak Campus
AHMAD IBRAHIM KULLIYYAH OF LAWS
---
Expert Profile
Ahmad Azam Othman obtained his LL.B (Hons), LLB (Shari'ah)(Hons), MCL degrees from the IIUM and Ph.D from University of Wales. Upon completion of his Ph.D, he returned to Malaysia in January 2001 and took up an assistant professor position at the IIUM.
He was the Director of Harun M. Hashim Law Centre of Ahmad Ibrahim Kulliyyah of Laws (AIKOL), IIUM for the period 1st June 2011-30th June 2012 and Head of Department of Islamic Law of AIKOL from 1st. June 2006 to 30th. May 2008. He has vast experience in teaching postgraduate as well as undergraduate courses. Besides, he is an internal examiner and supervisor to numbers of Ph.D theses and Master's dissertations in various areas including Islamic Banking, Islamic Microfinance, Islamic Capital Market, Takaful and Waqf.
Presently, Dr. Ahmad Azam Othman is an Assistant Professor at the Department of Islamic Law of AIKOL, IIUM.

Area of Specialisation
Social Science ~ Social Science ~ Syariah Law ~ Islamic Banking Law - Comparative Law, Islamic Law of Transactions, Islamic Law of Banking and Takaful, Islamic Law of Property, Islamic Law of Obligations
Social Science ~ Social Science ~ Syariah Law ~ Other Syariah Law n.e.c.
Economics, Business And Management ~ Economics, Business And Management ~ Islamic Finance ~ Other Islamic Finance n.e.c.
Social Science ~ Social Science ~ Law ~ Comparative Law
Teaching Responsibilities
| | |
| --- | --- |
| ISLAMIC LAW OF OBLIGATIONS | 2023/2024 |
Research Projects
Completed
| | |
| --- | --- |
| 2019 - 2023 | PROFILING AND DEVELOPING AN ISLAMIC INTEGRATED SCHOOL AND TAHFIZ SCIENCE PERFORMANCE INDEX IN RELATION TO SUSTAINABLE DEVELOPMENT GOALS |
| 2012 - 2015 | Legal and shari'ah remedies for islamic banks in islamic house financing |
On-Going
| | |
| --- | --- |
| 2016 - Present | A Study on the Application of Qawa'id Fiqhiyyah (Islamic Legal Maxims) by the Shari'ah Committee in Approving Islamic Banking and Takaful Products in Malaysia |
| 2016 - Present | A Study on the Maxim and Its Application in Islamic Banking and Takaful Industries |
| 2016 - Present | A Study on the Rules of Priority Applicable to the 'Asabah Heir in the Islamic Inheritance |
| 2011 - Present | Sanctity of Contract under Islamic Law: A Brief Comparison with Malaysian Law of Contract (RU 2011) |
| 2007 - Present | Instructional Leadership Among Principals of Cluster Secondary Schools in Malaysia |
| 2007 - Present | Property Law Research Unit (PLRU) |
Award & Recognition
| | | |
| --- | --- | --- |
| 11 Jun, 2014 | GOLD MEDAL FOR AN ENTRY ENTITLED "EMPIRICAL STUDY ON EFFECTIVENESS OF SHARIAH GOVERNANCE FRAMEWORK (SGF 2010) - IIUM RESEARCH, INVENTION AND INNOVATION EXHIBITION 2014 | University |
| 19 Feb, 2013 | SILVER MEDAL FOR AN ENTRY ENTITLED "THE ROLE OF A TRUSTEE IN SUKUK: THE MALAYSIAN PERSPECTIVE" - IIUM RESEARCH, INVENTION AND INNOVATION EXHIBITION 2013 | University |
| 19 Feb, 2013 | GOLD MEDAL FOR AN ENTRY ENTITLED "STUDY ON AWARENESS AND ADOPTION OF SHARIAH GOVERNANCE FRAMEWORK 2010 (SGF 2010) BY THE ISLAMIC FINANCIAL INSTITUTIONS (IFIs) IN MALAYSIA IRIIE 2013 - IIUM RESEARCH, INVENTION AND INNOVATION EXHIBITION 2013 | University |
| 19 Feb, 2013 | SILVER MEDAL FOR AN ENTRY ENTITLE "SHARIAH GOVERNENACE FOR ISLAMIC FINANCIAL INSTITUTIONS IN MALAYSIA ON THE INDEPENDENCY OF SHARIAH COMMITTEE AND EFFICIENCY OF ITS SHARIAH DESICION - IIUM RESEARCH, INVENTION AND INNOVATION EXHIBITION 2013 | University |
Publications
Article
| | |
| --- | --- |
| 2022 | Doctrinal analysis on interest for late interim payment for Malaysian construction works contracts. Malaysian Construction Research Journal, 15 (Special Issue 1) pp. 258-272 |
| 2020 | Issues & challenges of applying Islamic banking in Zanzibar: a way forward. International Research Journal of Shariah, Muamalat and Islam (IRJSMI), 2 (4) pp. 22-34 |
| 2017 | Inadequacy of consumer protections from unfair contract terms in Musharakah Mutanaqisah home financing in Malaysia. Journal of Islamic Finance, 6 (Special Issue) pp. 231-241 |
| 2017 | Rangka kerja pengurusan risiko syariah institusi kewangan Islam: Suatu usaha menangani risiko ketidakpatuhan syariah global = Sharia risk management framework for Islamic financial institutions: Its global application in managing sharia non-compliant risk. Kanun : Jurnal Undang-undang Malaysia, 29 (2) pp. 99-127 |
| 2017 | Shariah risk management process for Islamic financial institutions in the context of shariah governance framework 2010. UUM Journal of Legal Studies, 8 () pp. 1-15 |
| 2016 | Legal issues of land acquisition in Zanzibar . International Journal of Business Management and Economic Studies , 4 (1) pp. 1-4 |
| 2014 | A study on the Shariah decision making processes adopted by the Shariah committee in Malaysian Islamic financial institutions. Australian Journal of Basic and Applied Sciences, 8 (13) pp. 670-675 |
| 2014 | Sanctity of contract under Islamic law: an expository study with special reference to the Malaysian Islamic banking cases. Journal of Islamic Law Review, 10 (1) pp. 23-50 |
| 2014 | The implementation of Shariah governance framework of 2010: advantages and constraints. Australian Journal of Basic and Applied Sciences, 8 (13) pp. 684-687 |
| 2013 | Bank's remedy of damages in Bai Bithaman Ajil (BBA) financing. Current Law Review, 4 () pp. 17-30 |
| 2012 | Study on the awareness and adoption of Shari'ah governance framework 2010 by the Islamic financial institutions in Malaysia. Australian Journal of Basic and Applied Sciences, 6 (11) pp. 83-89 |
| 2012 | The role of a trustee in Sukuk: the Malaysian perspective. Australian Journal of Basic and Applied Sciences, 6 (11) pp. 326-330 |
| 2011 | Principle of autonomy in letter of credit: Malaysian practice. IIUM Law Journal, 19 (2) pp. 201-242 |
| 2010 | An overview of Shari'ah issues regarding the application of the Islamic letter of credit practice in Malaysia. ISRA International Journal of Islamic Finance, 2 (2) pp. 37-66 |
Conference or Workshop Item
| | |
| --- | --- |
| 2020 | Assessment of Ta'widh and Gharamah in Islamic financing contract and its' applicability potential for construction works contracts. In: AMERABRA International Virtual Conference on Environmental Behavioral Studies 2nd Series, |
| 2020 | Assessment of Ta'widh and Gharamah in Islamic financing contract and its applicability potential for construction works contracts. In: AMER ABRA International Virtual Conference on Environment-Behaviour Studies 2nd Series (AIVCE-BS-2), |
| 2018 | Procedural law governing event of default of Islamic financing in Malaysia: issues and challenges. In: 7th International Conference on Law And Society (ICLAS 7), |
| 2015 | Legal issues of land acquisition in Zanzibar. In: International Conference on Advanced Research in Business and Social Sciences 2015 (ICARBSS 2015), |
| 2015 | Legal issues of land acquisition in Zanzibar. In: 1st International Conference on Advanced Research in Business and Social Sciences 2015 (ICARBSS 2015), |
| 2015 | Shariah risk management process for Islamic financial institutions in the context of Shariah Governance Framework 2010. In: The 8th UUM International Legal Conference 2015, |
| 2014 | Remedies available to Malaysian Islamic banks upon default of monthly payment by the customer in Musharakah Mutanaqisah (diminishing partnership) house financing. In: Islamic Business Management Conference (IBMC 2014), |
| 2014 | Sanctity of contract under Islamic law with special reference to the Malaysian Islamic banking cases. In: International Conference on Law and Society III (ICLAS III), |
| 2013 | Enhancement programmes conducted by Malaysian Islamic banks towards the implementation of Shariah compliance. In: International Conference on Commercial Laws (ICCL 2013) , |
| 2013 | Islamic banking remedies in Malaysia: bank's remedy for default in bay' bithaman ajil (BBA) financing . In: 7th UUM International Legal Conference (ICL 2013), |
| 2013 | Principle of autonomy in letter of credit (LC) - An overview from legal and Shariah perspective. In: 4th International Conference on Business and Economic Research (4th ICBER 2013), |
| 2013 | Shariah governance for Islamic financial institutions in Malaysia on the independency of Shariah committee and efficiency on its Shariah decisions. In: 7th WSEAS International Conference on Management, Marketing and Finance (MMF '13), |
| 2013 | Study on awareness and adoption of Shariah Governance Framework 2010 (SGF 2010) by the Islamic financial institutions (IFIs) in Malaysia. In: IIUM Research, Invention and Innovation Exhibition (IRIIE) 2013, |
| 2013 | Study on enhancement programmes conducted by Malaysian Islamic financial institutions. In: 4th International Conference on Business and Economic Research (4th ICBER 2013), |
| 2013 | Survey on implementation of internal Shariah compliance function in Malaysian Islamic banks and takaful companies. In: 7th WSEAS International Conference on Management, Marketing and Finance (MMF '13), |
| 2012 | Principle of strict compliance in letter of credit: a comparative study from legal and Shariah perspective. In: 3rd International Conference on Business and Economic Research (3rd ICBER 2012, |
| 2011 | Fraud in letter of credit - Malaysian banks' perspective. In: The Sixth UUM International Legal Conference 2011 (ILC 2011), |
| 2010 | Principle of autonomy in letter of credit: Malaysian practice. In: International Conference on Islamic Banking & Finance: Cross Border Practices & Litigations, |
| 2007 | The study of Islamic law in Ahmad Ibrahim Kulliyyah of Law (AIKOL), International Islamic University Malaysia (IIUM) . In: 15th Commonwealth Legal Education Conference 2007, |
| 2003 | Undang-undang kebankrapan Islam. In: Seminar Kebangsaan Mengenai Kebankrapan : Hak & Tanggungjawab, |
Book
Book Section