Staff Directory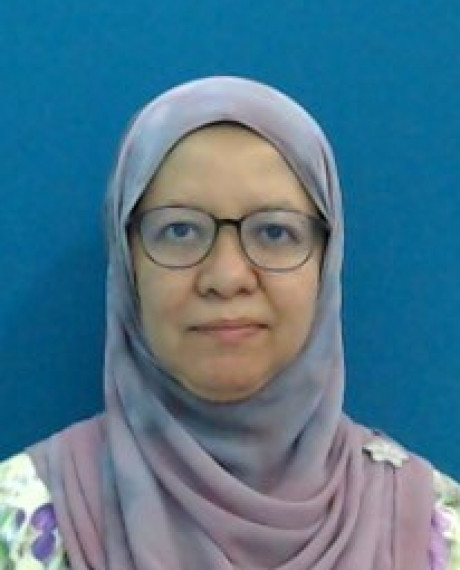 Academic Qualification
Doctor of Legal Science - Doctor of Philosophy, Bond University
Masters of Comparative Laws - Masters Degree, International Islamic University Malaysia
Bachelor of Laws - Bachelor Degree, International Islamic University Malaysia
Matriculation - Certificate, International Islamic University Malaysia
Sharifah Zubaidah Bt. Syed Abdul Kader (Prof. Dr.)
Professor
IIUM Gombak Campus
AHMAD IBRAHIM KULLIYYAH OF LAWS
---
sharifahz@iium.edu.my
4293
Expert Profile
Sharifah Zubaidah Syed Abdul Kader obtained her LLB (Hons.) and MCL from IIUM and SJD from Bond University, Australia (2002). She is also a non-practising Advocate & Solicitor of the High Court of Malaya. She has authored two books and more than 26 articles on various issues on Malaysian Land Law as well as Waqf Governance and presented more than 24 papers in local and international conferences.
Dr. Sharifah Zubaidah is also passionate about Law Teaching and Learning and actively coaches and advises law students at Ahmad Ibrahim Kulliyyah of Laws in client counseling and consultation skills.
Dr. Sharifah Zubaidah has conducted research and consultancy work with the Ministry of Public Works ('Water Commission' - 2002, 'Legal and Institutional Framework for Pollution Prevention in Sungai Pinang' - 2004), Ministry of Housing and Local Government, ('Encyclopedia of Planning Law in Malaysia' and 'Penang Appeal Board Cases' - 2004-2006), the Prime Minister's Department ('PELAWI' - 2003 and The Specific Relief Act 1950: Proposals for Reform - 2011) and the Ministry of Education (Kajian Halatuju Sarjana Muda Undang-Undang di Malaysia - 2013-2014). She has also been involved in training sessions relating to Land Laws organised by ILKAP, the Attorney-General's Chambers Malaysia and UNHABITAT (United Nations). She regularly speaks at seminars and conferences on issues relating to property development.
She is currently an Associate Professor at the Ahmad Ibrahim Kulliyyah of Laws, Director of the International Centre for Waqf Research and associate editor for the IIUM Law Journal.
Area of Specialisation
Social Science ~ Social Science ~ Law ~ Planning Law
Social Science ~ Social Science ~ Law ~ Comparative Law - Waqf
Social Science ~ Social Science ~ Education ~ Educational Psychology - Land Law, Planning Law and Water Laws
Social Science ~ Social Science ~ Law ~ Land Law
Economics, Business And Management ~ Economics, Business And Management ~ Management ~ Environmental Management - Water and river management
Social Science ~ Social Science ~ Law ~ Equity and Trust Law
Research Projects
Completed
| | |
| --- | --- |
| 2022 - 2022 | Kajian Semula Akta Industri Pelancongan 1992 (Akta 482) dan Peraturan-Peraturan Di Bawahnya |
| 2021 - 2023 | Kajian Panduan Pelaksanaan Penilaian Impak Sosial (SIA) bagi Projek Pembangunan |
| 2021 - 2021 | KAJIAN PENYEDIAAN DRAF RANG UNDANG-UNDANG PINDAAN AKTA HAKMILIK STRATA 1985 (AKTA 318) BERKAITAN PENAMATAN DAN PEMBANGUNAN SEMULA SKIM STRATA (STRATA RENEWAL) |
| 2020 - 2021 | Kajian Cadangan Penubuhan Semula Lembaga Kemajuan Pahang Tenggara (DARA) Dan Lembaga Kemajuan Wilayah Jengka (LKWJ) |
| 2016 - 2019 | Looking into the Opportunities and Challenges in Waqf Taxation Incentives in Malaysia |
| 2014 - 2016 | Circumstances Where Specific Performance May or May Not be the Most Appropriate Remedies in Land Contract in Malaysia |
| 2012 - 2016 | A Study on the Need for A Comprehensive Law on Landlord and Tenant (Retail Tenancy) in Peninsular Malaysia |
| 2012 - 2015 | Housing Development and Consumer Protection: A Study on the Problems of Late Delivery of Vacant Possession |
| 2011 - 2012 | Disputes and Issues Relating to Sale and Purchase Land in Malaysia (RU 2011) |
| 2011 - 2012 | Specific Relief Act 1950: Proposal for Reform |
| 2008 - 2009 | Issues of Land Fraud in Klang Valley: Proposing for Administrative & Legal Reforms |
| 2008 - 2009 | Pollution Prevention in Malaysian Rivers: A Legal and Institutional Perspective |
On-Going
| | |
| --- | --- |
| 2023 - Present | Program Pembangunan Bagi Kajian Sosioekonomi Penduduk Wilayah KETENGAH |
| 2022 - Present | Geran Industri Penyelidikan Model Pembangunan Wakaf Kontemporari (100-TNCP1/PRI16/2/2-043/2021) Sub-Project 5: Laws |
| 2021 - Present | Curricula Development on Climate Change Policy and Law (CCP_Law) ERASMUS+ CBHE project ID 618874_CCP- Law |
| 2020 - Present | Kajian Cadangan Dan Penggubalan Akta Pemajuan Tanah Wakaf (WAQF Land Development Act, WLDA) |
| 2020 - Present | Kajian Pemantapan dan Perundangan Lembaga Pertubuhan Peladang (LPP) dan Pertubuhan Peladang (PP) |
| 2019 - Present | KAJIAN PENGGUBALAN PINDAAN AKTA PEMAJUAN PERUMAHAN (AKTA 118) DAN PERATURAN-PERATURAN |
| 2019 - Present | KAJIAN DAN PENGGUBALAN AKTA SEWAAN KEDIAMAN (RESIDENTIAL TENANCY ACT ? RTA) |
| 2017 - Present | CREATING SECURITY FOR FINANCING OF WAQF PROPERTY DEVELOPMENT IN MALAYSIA: LEGAL AND SHARIAH ISSUES AND SOLUTIONS |
| 2016 - Present | A Study on the Regulatory Powers Relating to Charity Under the Companies Commission Malaysia (SSM) |
| 2015 - Present | Pengharmonian Undang-Undang: Kajian Undang-Undang Bertulis |
| 2007 - Present | Property Law Research Unit (PLRU) |
| - | Smoke-Free Zone Law: Knowledge and Attitude Regarding Tobacco-Free Campus Policy Among IIUM Ahmad Ibrahim Kulliyyah of Laws (AIKOL) Staff and Undergraduate Students. |
| - | Contribution of Tan Sri Harun M. Hashim in the Legal Development in Malaysia |
Award & Recognition
| | | |
| --- | --- | --- |
| 02 Dec, 2021 | Best Paper Award 9th Global Waqf Conference 2021 - Others | University |
| 02 Dec, 2021 | Best Paper Award - Global Waqf Conference | International |
| 24 Jul, 2019 | Best Teacher Award (University) - International Islamic University Malaysia | University |
| 04 Mar, 2003 | Quality Research Award (Kulliyyah) - International Islamic University Malaysia | Kulliyyah |
Publications
Article
| | |
| --- | --- |
| 2023 | This land of ours –protecting ownership, interest and dealings in land. IIUM Law Journal, 31 (1) pp. 69-94 |
| 2022 | The development of policy and legal framework for social impact assessment in Malaysia. Planning Malaysia Journal, 20 (3) pp. 295-305 |
| 2021 | Good governance practices for waqf in Malaysian Higher Education Institutions (HEIs). Academy of Strategic Management Journal, 20 (Special Issue 2) pp. 1-6 |
| 2020 | Analysing the need to regulate non-profit foundations under the Trustee (Incorporation) Act 1952: towards transparency and good governance. International Journal of Business and Society, Vol. 21 (S1) pp. 165-176 |
| 2020 | Analysing the need to regulate non-profit foundations under the Trustees (incorporation) Act 1952: towards transparency and good governance. International Journal of Business and Society, 21 (S1) pp. 165-176 |
| 2019 | Examining the evolution of waqf regulations in Selangor: an analysis of the governance framework and transformative approach. IIUM Law Journal, 27 (2) pp. 337-365 |
| 2018 | ADR as an alternative access to justice in resolving WAQF land disputes. Current Law Journal, () pp. 1-30 |
| 2018 | Examining the fiduciary duties of the waqf trustee: Benchmarking with the law of trusts and Islam. Shariah Law Reports Articles, 1 () pp. |
| 2018 | Preliminary examination of the regulatory regime to establish a foundation university in Turkey. Journal of Legal, Ethical and Regulatory Issues, 21 (4) pp. 1-6 |
| 2018 | Remedies of specific performance for land contracts: Legal development. Journal of Valuation and Property Services, 16 () pp. 1-11 |
| 2018 | The meaning and legal consequences of 'Sole-trustee' of Waqf under the shariah and Malaysian Waqf laws. Shariah Law Reports Articles, 4 () pp. 1-15 |
| 2017 | A judicial misconception of mosque disputes in common law jurisdiction: The supreme court's declaration of high court's jurisdiction in imamship disputes in Nigeria. Miyetti Quarterly Law Review, 2 (1) pp. 123-147 |
| 2017 | Present and future research for productive waqf management and administration in Malaysia. Journal of Islamic Law Review, 13 (2 (July-December)) pp. 119-142 |
| 2017 | The potential of Waqf for maintenance and management of stratified properties in Malaysia. IIUM Law Journal, 25 (2) pp. 229-256 |
| 2016 | Kerangka undang-undang pengurusan wakaf di Malaysia: ke arah keseragaman undang-undang = (Legal framework for waqf management in Malaysia: towards uniformity of laws). Kanun- Jurnal Undang-Undang Malaysia, 28 (1) pp. 101-126 |
| 2016 | Legal issues of land acquisition in Zanzibar . International Journal of Business Management and Economic Studies , 4 (1) pp. 1-4 |
| 2016 | The compatibility of land tenure law in Zanzibar with Islamic principles: an analysis. IIUM LAW JOURNAL, 24 (1) pp. 129-156 |
| 2016 | Viability of cash waqf models under the Nigerian law: an appraisal. Journal of Islamic Law Review, 12 (1) pp. 19-57 |
| 2015 | A comparative study on the feasibility of introducing a law to regulate retail tenancies in peninsular Malaysia. Jurnal Teknologi, 72 (1) pp. 1-9 |
| 2014 | Claiming damages for late delivery of vacant possession of private houses in Malaysia: legal issues and challenges. International Review of Management and Business Research, 3 (2) pp. 907-914 |
| 2014 | Legal framework for management of waqf land in Malaysia. Shariah Law Reports, 4 () pp. i-xxiii |
| 2013 | Eviction of unlawful occupiers of property in Malaysia- judicial responses and policy. Malayan Law Journal Articles, 1 () pp. 1-17 |
| 2013 | Islamic law on peasant usufruct in Ottoman Syria 17th Century to 19th Century. By Sabrina Joseph (Studies in Islamic Law and Society, 37). Leiden, Brill, 2012. vii + 199 pp.. Journal of Islamic Law Review, 9 (1) pp. 127-129 |
| 2013 | Privatization of maritime security surveillance and enforcement: a compromise of state sovereignty. Journal of Law Policy and Globalization, 9 () pp. 19-25 |
| 2012 | Rehabilitation of abandoned housing projects of liquidated housing-developer-companies: a comparative legal analysis between the position in Malaysia and in The United Kingdom. Malayan Law Journal, 4 () pp. cxvii-cliv |
| 2012 | Right of ship access to Port State under international law: all bark with no bite. Australian Journal of Basic and Applied Sciences, 6 (11) pp. 214-222 |
| 2011 | Shariah and legal issues in house buying in Malaysia: the legality of Bay'Bithaman-al-Ajil ('BBA') with special reference to abandoned housing projects. Pertanika J. Soc. Sci. & Hum., 19 (2) pp. 349-361 |
| 2010 | Shariah and legal issues in the Bay' Bithaman-al-Ajil (BBA): a viewpoint. Malayan Law Journal, 6 () pp. lxxv-cxiii |
| 2008 | Legal and institutional framework for pollution prevention in Malaysian rivers. Malayan Law Journal, 4 () pp. lxxv-cviii |
| 2004 | Power to decide on development applications under the National Land Code 1965: the position in Selangor. IIUM Law Journal, 12 (1) pp. 73-93 |
| 2004 | Towards good water governance in Malaysia: establishing an enabling legal environment. The Malayan Law Journal, 3 () pp. civ-cxx |
| 2002 | Challenging planning conditions: Wednesbury unreasonableness and the making of consequential orders. The Malayan Law Journal, 2 () pp. ccxii-ccxxiii |
| 2000 | Remedies against the land administration authority. The Malayan Law Journal, 1 () pp. cv-cxii |
| 1996 | Mediation of legal disputes: whither in Malaysia?. Insaf: The Journal of the Malaysian Bar, XXV (3) pp. 31-39 |
Conference or Workshop Item
| | |
| --- | --- |
| 2021 | Reconciling the concept of private lease under Malaysian land law with the concept of al-ijarah under the shariah in waqf land development. In: Online Roundtable Discussion Harmonisation of Shariah and Law: Issues and Challenges, |
| 2021 | Whether waqf and endowment can ride the same legal vehicle in Malaysia. In: Online Roundtable Discussion Harmonisation of Shari'ah and Law: Issues and Challenges"., |
| 2020 | Regulating charitable organization in Malaysia: Issues and proposal. In: 8th Global Waqf Conference 2020, |
| 2019 | Dasar dan perundangan perancangan dan pengurusan guna tanah di Malaysia. In: Bengkel Undang-Undang Bagi Pengurusan dan Perancangan Guna Tanah dan perlindungan Alam Sekitar di Kawasan Taman Negeri, |
| 2017 | Legal framework for waqf of immoveable property in Malaysia. In: The 2nd, 3rd and 4th Global Waqf Conference 2016, |
| 2017 | New developments on Waqf laws in Malaysia: are they comprehensive?. In: International Conference on Law and Society 6 (ICLAS 6), |
| 2017 | Regulating charitable organization in Malaysia with special references to waqaf corporation. In: 5th Global Waqf Conference 2017, |
| 2017 | The meaning and legal consequences of 'sole-trustee' of waqf under the shariah and Malaysian waqf laws. In: 5th Global Waqf Conference 2017, |
| 2017 | Updates on legal issues under Malaysia land laws. In: Seminar on Updates on Legal Issues under Malaysian Land Law and An Overview of the Amendments to the National Land Code 1965, |
| 2016 | A comparative study on the feasibility of introducing a law to regulate retail tenancies in Peninsular Malaysia. In: 8th International Real Estate Research Symposium (IRERS) 2016, |
| 2016 | Cabaran memperkasa agenda wakaf menurut perspektif perundangan. In: Seminar Wakaf Pendidikan Tinggi 2016, |
| 2016 | Case studies of waqf governance in selected Muslim-minority countries. In: The 4th Global Waqf Conference (GWC) 2016, |
| 2016 | External Constraints of Waqf in Non-Muslim Countries. In: 5th International Awqaf Magazine Conference, |
| 2016 | The appropriate measures in developing IDLE waqf land. In: 3rd Malaysia Land Conference 2016, |
| 2016 | Wakaf aset umum di perumahan kondominium dan apartmen untuk kesejahteraan penduduk rumah kos rendah. In: Diskusi Meja Bulat Perlaksanaan Hukum Wakaf , |
| 2015 | Enforcement of housing law in Malaysia: issues and challenges. In: International Conference on "New Directions in Multidisciplinary Research & Practice" (NDMRP -2015), |
| 2015 | Housing development and consumer protection: a study on the issue of late delivery of vacant possession from the consumer perspective. In: The 25th International Business Management Association Conference (IBIMA), |
| 2015 | Housing development and consumer protection: a study on the problems of late delivery of vacant possession. In: 11th NAPREC Conference 2015, |
| 2015 | Legal issues of land acquisition in Zanzibar. In: International Conference on Advanced Research in Business and Social Sciences 2015 (ICARBSS 2015), |
| 2015 | Legal issues of land acquisition in Zanzibar. In: 1st International Conference on Advanced Research in Business and Social Sciences 2015 (ICARBSS 2015), |
| 2015 | Remedies for specific performance for land contract: legal development. In: 8th International Real Estate Research Symposium (IRERS) 2016, |
| 2015 | Trust, foundation and waqf development: emerging of established traditions. In: International Conference on Waqaf, Trust and Endowment, |
| 2014 | Housing development and consumer protection: a study on the issue of late delivery of vacant possession from the consumer perspective. In: 7th International Real Estate Research (IRERS) IBIMA Conference 2014 indexed at ISI, |
| 2014 | Protecting house buyers against late delivery of vacant possession: a case of Malaysia. In: AsRES 19th International Conference 2014, |
| 2013 | The strata management tribunal: a new dimension of Malaysian strata titles law . In: Asia Pacific Network for Housing Research (APNHR 2013), |
| 2012 | Climate change adaptation and mitigation through land use decision making in Malaysia. In: Proceeding of International Conference on Public Policy and Social Science, |
| 2012 | Coping with climate change through air pollution control: some legal initiatives from Malaysia. In: 2012 International Conference on Environment, Energy and Biotechnology (ICPBEE), Vol. .33, |
| 2012 | Disputes and issues arising from unlawful occupation of state land in Malaysia. In: Disputes and Issues in Property and Land Laws in Malaysia, |
| 2012 | Waqf lands and challenges from the legal perspectives in Malaysia. In: IIUM-Toyo University Joint Symposium Sustainable Build Environment: Lessons Learned from Malaysia and Japan , |
Book
Book Section
| | |
| --- | --- |
| 2022 | Whether waqf and endowment can ride the same legal vehicle in Malaysia?. In: IIUM Press, ISBN: , pp. |
| 2021 | Analysis of the Law Applicable to the Creation of Waqfs During the British Era in Penang. In: International Islamic University Malaysia, Global Waqf Conference, Ahmad Ibrahim Kulliyyah of Laws, ISBN: 978-967-2641-80-3, pp. 16-30 |
| 2021 | Analysis of the Law Applicable to the Creation of Waqfs During the British Era in Penang. In: International Islamic University Malaysia, Global Waqf Conference, Ahmad Ibrahim Kulliyyah of Laws, ISBN: 978-967-2641-80-3, pp. 16-30 |
| 2021 | Legal dilemma of joint ownership by married couples for purchase of a house under private lease schemes in Malaysia. In: Jabatan Kehakiman Syariah Malaysia & AIKOL, IIUM, ISBN: 978-967-0870-87-8, pp. 41-55 |
| 2021 | Waqf development in Malaysia. In: Routledge, ISBN: 9780367744779, pp. 207-225 |
| 2021 | Waqf development in Malaysia. In: Routledge, ISBN: 9780367744779, pp. 207-225 |
| 2019 | Creating security to finance waqf property development in Malaysia: Issues and solutions. In: Emerald Publishing Ltd, ISBN: 978-1-78973-546-8, pp. 53-68 |
| 2019 | Creating security to finance waqf property development in Malaysia: Issues and solutions. In: Emerald Publishing Ltd, ISBN: 978-1-78973-546-8, pp. 53-68 |
| 2019 | Progression of policies and laws towards addressing climate change and sustainability issues: recent initiatives from Malaysia. In: Springer, ISBN: 978-3-319-92827-2, pp. 133-147 |
| 2019 | Progression of policies and laws towards addressing climate change and sustainability issues: recent initiatives from Malaysia. In: Springer, ISBN: 978-3-319-92827-2, pp. 133-147 |
| 2017 | Challenges in management for sustainability of waqf lands in Malaysia. In: IIUM Press, ISBN: 978-967-418-444-5, pp. 111-131 |
| 2017 | Current legal issues concerning awqaf in Malaysia. In: IIUM Press, ISBN: 978-967-418-444-5, pp. 162-193 |
| 2017 | Current legal issues concerning awqaf in Malaysia. In: IIUM Press, ISBN: 978-967-418-444-5, pp. 162-193 |
| 2017 | The legal position of waqf lands in Malaysia. In: IIUM Press, ISBN: 978-967-418-4444-5, pp. 85-110 |
| 2017 | The legal position of waqf lands in Malaysia. In: IIUM Press, ISBN: 978-967-418-4444-5, pp. 85-110 |
| 2015 | Learning from decided construction cases and commentaries. In: LexisNexis (Singapore) 2008 Pte Ltd , ISBN: 978-967-400-345-6, pp. 115-117 |
| 2013 | Current legal issues concerning awqéf in Malaysia. In: Institute of Objective Studies, ISBN: 9789389965414, pp. 82-115 |
| 2013 | Eviction of unlawful occupiers of land: judicial responses and policies . In: Sweet and Maxwell Asia, ISBN: 9789670498133, pp. 271-288 |
| 2013 | Malaysia country report. In: XII Levha, ISBN: 978-605-4687-63-3, pp. 593-603 |
| 2013 | Ulke raporu Malezya. In: XII Levha, ISBN: 978-605-4687-63-3, pp. 607-620 |
| 2011 | Disputes and issues relating to sale and purchase of land in Malaysia. In: IIUM Press, ISBN: 9789670225432, pp. 345-365 |
| 2011 | Shari'ah and legal issues in house buying Malaysia: the legality of bay' bithaman-al-ajil ('BBA') in the light of abandoned housing project. In: IIUM Press, ISBN: 9789670225890, pp. 337-383 |
| 2006 | Controlling changes of use of land in Malaysia: dual authorities and the dilemma of certainty vs. flexibility. In: Research Centre, International Islamic University Malaysia, ISBN: 983-2957-93-1, pp. 217-254 |
Monograph