Staff Directory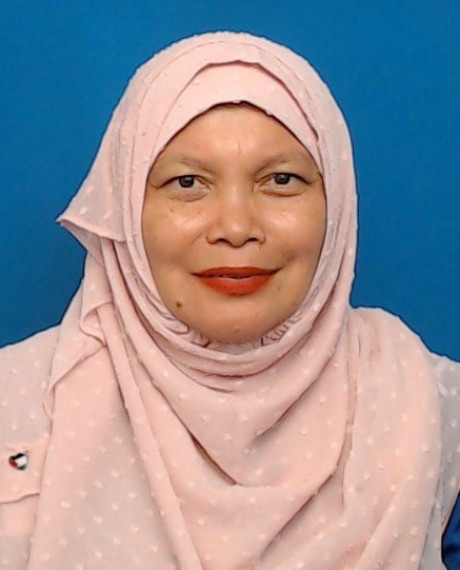 Academic Qualification
Doctor of Philosophy (Education) - Doctor of Philosophy, International Islamic University Malaysia
Master of Science in Counseling Education - Masters Degree, Indiana University Bloomington, IN
Bachelor of Arts - Bachelor Degree, University of Nebraska-Lincoln
Diploma In Education - Diploma, International Islamic University Malaysia
Haniza Binti Rais (Assoc. Prof. Dr.)
Associate Professor
IIUM Gombak Campus
KULLIYYAH OF EDUCATION

Other's position:
Deputy Dean, Kulliyyah of Education
---
Expert Profile
HANIZA RAIS PhD, KB, PA
Dept of Educational Psychology & Counseling Kulliyyah of Education, IIUM
Email:

hanrais@iium.edu.my

Phone: 6012-2929468
Academic/Professional Qualifications
1.
BA English (Minor: Education), University of Nebraska – Lincoln (UNL) 2.
MSc Counseling – Counselor Education, Indiana University – Bloomington 3.
DipEd (TESL), IIUM
4.

PhD (Education - Counseling), IIUM - Thesis:
Death of Family Members: Grief Experiences Shared in 
Bereavement Support Groups
(2006)
Areas of Expertise
1. Counseling: Grief & Loss, Crisis Counseling, Play Therapy, Career Consultation & Group Work
2. Counselors & Teachers Training (Creative Strategies), Qualitative Research & Finishing School Program (FSP) 3. Human Development and Educational Psychology, Family Studies/Parenting & Stress Management,
Research Interests
1. Counseling: Group work, Grief and Loss, Stress, Crisis and Trauma (Self-Harm, Suicidal, Cancer, Disaster Mental Health, 2. Play Therapy & Creativity in Teaching and Counseling
3. Families Studies & Educational Psychology: Across the life span (Children to the elderly)
CAREER PROFILE
Dr. Haniza Rais is an Associate
 Professor(DS54) at the Department of Educational Psychology and Counseling (DEPC), Kulliyyah of Education IIUM. Over the years, she held several administrative posts: She was appointed the first Head of Department of Educational Psychology and Counseling (DEPC), an Associate Director at the Center for Teaching & Learning (CTL), the Deputy Director of Alumni Career Services Division, the Academic Advisor and the Coordinator of Counseling program at IIUM.
When she first joined IIUM in 1993, she was involved in the planning and conducting teacher's training (Dip of Education/TESL) and the planning of B Ed TESL. Later, she pursued her studies in Counseling Education as a part of the University's strategic plan to meet the demands for trained counselors in the country. Upon completion of her studies, she was assigned to develop the Dip Ed program (School Counseling) to meet the immediate needs for school counselors. She was also responsible for the development and accreditation of the curriculum structure/courses outlines for the B ED Guidance and Counseling and M Ed Counseling at KOED.
She has taught and currently teaches various courses including Intro to Counseling; Counseling Theories, Group Counseling, Grief Counseling, Marriage and family counseling, career counseling, Psycho-educational & Consultation, Individual Appraisal, counseling lab, counseling adolescent, counseling children & play therapy, Seminar in Counseling, Practicum/Internship Supervision. Others: Educational Psychology (Human development; Stress Mgt) TESL (Teaching Literature/ESL Teaching Methodology & Micro Teaching, General Methodology, Parenting, Pre-school Education; Teaching Practice Supervision; Counseling practicum internship supervision and Master's/doctoral thesis Supervision (Counseling/Educ Psychology).
Her doctoral thesis on "Death of Family Member: Grief Experiences Shared in Bereavement Support Group" has made an impact on the recognition of the needs for better understanding of grief and loss among the counseling community. Her module on "Living with Loss: New Shared Experiences in Grief Support Group" was awarded the Bronze Medal at the IIUM Research, Invention & Innovation Exhibition 2013 (IRIE). 
She has been invited to train counselors at the government agencies/Ministries and called upon to help people affected by sudden unexpected crisis and loss including high profile cases like the MH370 and MH17 crises, flood disaster, Malaysia's Couple in Sweden, Suicidal, Sabah terrorism, and others.
She has presented papers and conducted workshops at international conferences in Bandung, Bali, Acheh, Singapore, Korea, USA and UK and invited as plenary speaker in Bandung and Acheh. 
In 2014, she was invited to be the International forum panelist at the American Counseling Association (ACA) in Hawaii, and as Malaysian Play therapy spokesperson at the biennieal Play Therapy ASIA Summit in Korea and Singapore.
She has completed two major grants: The FRGS – Adolecents - exploring the struggles of the young to cope through their developmental stages of growth (physical, mental, social-emotional and moral-spitirual) and the Finishing School Program (FSP) for final year students of IIUM. She is currently working on her 2
nd
FRGS grant on Self-harming Behaviors among the Youth. She has been a research team member with another FRGS 
led by UM (Ethics in Counseling), LRGS, UKM on (Kesan Intevensi Modul Psiko-pendidikan Pesakit Cancer), and KKM -Health promotion Grant with PERKAMA on Nutrition among school chidren.
On publication, she was invited to contribute a chapter on
several books (1) Loss of loved ones: Coping responses of bereaved Malays shared in grief support group, (2) Maintaining healthy lifestyle. Family Managemnt & Parenting. (3) An ecological perspectives on the challenges, needs and coping strategies of single mothers. She was also involved with the Ministry of Health/WHO in producing (1) Manual on Mental Health and Psychosocial Response to Disaster in Community (2) Psychological First Aid: Pocket Guide. (3) National Guidelines for Mental Health and Psychological Response to Disaster. She wrote a chapter on Manual Intervensi Kaunseling dalam Membantu Klien Hadapi Isu-isu Berkaitan Kehilangan yang Tersayang (Persatuan Kaunseling KPM), a proceeding on Conducting grief support group in Malaysia counselor's profesional preparation (ProCoun 16) and recently co-authored a book on Crisis Intervention with PERKAMA International. She is/was an editorial board an a reviewer of a few local journals published by KPM, UM, PERKAMA. 
She is currently working on a few books including the Manual of Counseling Practicum and Internship Supervision, Conducting Group Counseling for Bereaved Clients, Psycho-educational modules for Group Guidance, Stress Across Ages, Case Conceptualization on Counseling Clients with Self-harming
behaviors.

She is keen to assist schools and the community. Bringing her counseling students along, she has
conducted support groups on Stress management and Test Anxiety for UPSR, PMR, SPM and career explorations for students at schools in Gombak and Shah Alam and selected B40 communities (co-organised with PERKAMA international). Her counseling students were challenged to help from various academic capabilities ranging from the most academically challenged to those are at the SBP level (Sekolah Berasrama Penuh). 
One of the most significant counseling activities conducted was the visit to the Marang Prison in 2018. 20 counseling students led support groups with about 40 young prisoners at Sekolah integriti to explore their struggles to change, and try to help them in preparing for life after their release.
She has served as an executive committee member of Persatuan Kaunseling Malaysia (PERKAMA INTERNATIONAL) for six (6) terms, holding different portfolios including CPD, Community Counseling & Young Counseling Scholars (YCS).
She is also an active member of Salam Relief, an NGO that carries out humanitarian activities. Salam Relief conducts community engagements with the poor, the homeless, the elderly and those at risks communities in need in both urban and rural areas, and immense herself for a few days with the Orang Asal in isolated areas in Kuala Lipis, Lojing, Ulu Tembeling, Royal Belum & Sg Siput. . Her TESL team normally engage with the young using play therapy activities to learn simple English and with medic team doing psycho-social home visit to the elderly and the sick.
During COVID-19 she produced several articles (Columnists and Letters ) which were published by the New Straits Times (NST), sharing her thoughts and views mainly on Mental Health and Wellness during the Covid-19 crisis. She was actively involved as panel speakers for webinars and public (organized by JPA, KKM, PERKAMA, NGOs, local private & public univerisities) forums mainly to help people to cope better during this crisis. During MCO, she volunteered her time with Talian Kaseh and facilitated several online support groups with students at IIUM (who live on campus) and KKM counselors. She was also appointed to be in the consultant team to discuss and validate the Minda Sihat program Norma Baru for all schools in Malaysia (KPM), SOP for Self-harm & suicidal (KKM) and module for group counseling(KPM).
Area of Specialisation
Social Science ~ Social Science ~ Education ~ Education Counselling - play therapy and counseling children
Social Science ~ Social Science ~ Sociology ~ Sociology of Child and Youth - adolescents
Social Science ~ Social Science ~ Education ~ Pre-School Education - pre-school education
Social Science ~ Social Science ~ Education ~ Education Counselling - counseling education
Social Science ~ Social Science ~ Anthropology ~ Family Studies - parenting and family studies
Social Science ~ Social Science ~ Education ~ Education Counselling - career counseling
Social Science ~ Social Science ~ Psychology ~ Counselling and Psychotherapy - grief and bereavement counseling
Social Science ~ Social Science ~ Education ~ Language Literacy (Including English (TESOL, ESL, TEFL) and other Languages) - TESL and English Literature
Professional Membership
Member of Profesional Body / Association, Lembaga Kaunselor Malaysia ahli jawatan perkongsian universiti
2007 - 2008: Member of Profesional Body / Association, Association for Death Education and Counseling (ADEC)
2009: Member of Profesional Body / Association: (executive committee), Persatuan Kaunseling Malaysia (PERKAMA INTERNATIONAL)
2010 - 2012: Member of Profesional Body / Association, Association for Play Therapy (APT)
Research Projects
Completed
| | |
| --- | --- |
| 2022 - 2023 | The Impact of COVID-19 Pandemic on Students' Mental Health and Psychological Well-Being in Malaysia |
| 2007 - 2010 | A Study of Public Policies Related to Career Guidance in Malaysia |
| 2007 - 2011 | A New Theory of Counseling Adolescents in Malaysia Based on Malaysian Culture, Values and Belief Systems |
On-Going
| | |
| --- | --- |
| 2023 - Present | Low-Income Parents? Quality of Life, Challenges, and Coping Strategies in Managing Disabled Children |
| 2023 - Present | Internship supervision experiences during pre and post-pandemic: Implication on Counseling professional development |
| 2022 - Present | Counseling Intervention Module on Self-Care to Reduce Self-harming Behaviour and Suicidal Risks Tendency |
| 2022 - Present | Projek Penyelidikan dan Pembangunan Pendidikan Rabbani Kelantan |
| 2021 - Present | Framing a Comprehensive and Supportive Mental Health Policy and Strategy for Workplace: A Need Analysis from Patients' and Caregivers' Perspective |
| 2018 - Present | Framework for Counseling Treatments to Reduce Tendency for Suicide among Teenagers with Self-Harming Behaviours |
| 2016 - Present | Nutrition Counseling: Using Support Group to Explore Weight Management Challenges Among Female Youth |
| 2016 - Present | Exploring the Anxiety of the Practicum Counselors by Using Creative Arts (Journals and Drawing Activities) |
| 2015 - Present | Development of Malaysian Muslim Adolescents? Self-identity and Spiritual Intelligence: A Case Study of Low SES Families |
| 2010 - Present | Finshing School Program (FSP) Grant |
Award & Recognition
| | | |
| --- | --- | --- |
| 26 Jun, 2022 | Best Invention (academia) ISP Web Based-App: A Screening Tools for Early Detection of MH issues - perkama International Malaysia | National |
| 26 Jun, 2021 | Gold Medal - Others | National |
| 13 Sep, 2019 | Anugerah Akademi negara (AAN) - IIUM nominee | University |
| 13 Sep, 2019 | AAN 2019 IIUM nominee - IIUM.JPT | KCDIO |
| 30 Nov, 2018 | Award for 25 Years of Service - IIUM | University |
| 17 Mar, 2017 | Murabbi Award nominee - KOED/CTL | KCDIO |
| 19 Feb, 2013 | IRIiE 2013 IIUM Innovation and research exhibition Silver - silver IRIiE 2013 | University |
Publications
Article
| | |
| --- | --- |
| 2021 | Addressing employees mental health concerns. New Straits Times, 11 July 2021 () pp. |
| 2021 | Adolescents develop their identities amidst adversities. Advances in Social Science Research Journal, 8 (1) pp. 504-519 |
| 2021 | Be kind to yourself, self-harm is not a choice. New Straits Times, 1 March 2021 () pp. |
| 2021 | Counselors' supervision: what helps to express their thoughts?. IIUM JOURNAL OF EDUCATIONAL STUDIES, 9 (2) pp. 31-41 |
| 2021 | Mental health law and policy at the workplace: should more be done post pandemic. Malaysian Journal of Medicine ad Health Sciences, 17 (supp 5, August 2021) pp. 42-42 |
| 2021 | Relook laws to address employee mental health. New Straits Times, 13 July 2021 () pp. |
| 2021 | Television may be the equaliser that education needs. New Straits Times, 26 January 2021 () pp. |
| 2021 | Willingness to pay for cancer genetic testing in a tertiary healthcare centre. IIUM Medical Journal Malaysia, 20 (3) pp. 5-12 |
| 2020 | Development of a continuous professional development training module based on multicultural counselling competency for professional counsellors in Malaysia. Journal of Adult and Continuing Education, 26 (2) pp. 242-261 |
| 2020 | Grief Support Group: counselor's professional preparation. Jurnal PERKAMA, 24 () pp. 269-293 |
| 2020 | Help kids express themselves. New Straits Times, 2nd July 2020 () pp. |
| 2020 | Help students feel safe in schools. New Straits Times, 23 June 2020 () pp. |
| 2020 | Self-portrait of the children at a shelter home: struggles within hopes and self-expectation. International Journal of Education, Psychology and Counseling (IJEPC), () pp. 1-1 |
| 2020 | Staying resilient: Bouncing back will make you us stronger NST July 8 2020. New Straits Time, () pp. 11-11 |
| 2020 | Teachers with healthy minds cope well with changes. New Straits Times, 29 June 2020 () pp. |
| 2020 | We can be kind in so many ways. New Straits Times, 14 Oct 2020 () pp. |
| 2019 | "Why the scale goes up again?" a socio-ecological exploration of weight loss challenges among female university students. IIUM Journal of Educational Studies, 7 (2) pp. 56-72 |
| 2018 | Malaysian adolescents' moral awareness and cultural conformity: some implications for today's educational management. Al-Shajarah, Special Issue (Special Issue: Education 2018) pp. 131-153 |
| 2007 | Kursus asas keibubapaan Muslim dalam memenuhi keperluan ibubapa masa kini : satu kajian kes. Jurnal Pendidikan Islam, 12 (2) pp. 55-66 |
Conference or Workshop Item
| | |
| --- | --- |
| 2021 | Mental health law and policy at the workplace: should more be done post pandemic?. In: 3rd World Congress on Integration and Islamicisation 2021, |
| 2019 | Exploring anxiety of practicum counselor by using drawing activities. In: 2nd international Seminar on Guidance and Counseling(2nd ISGC), |
| 2015 | Choosing between the truth and rights: dilemma of a qualitative researcher. In: 8th International Qualitative Research Conference (QRC 2015), |
| 2015 | Critical evaluation of mock counseling sessions: learning through experience . In: 8th International Qualitative Research Conference (QRC 2015), |
| 2014 | International Panel Forum at The 2014 ACA Conference & Expo, March 27-30 Honolulu. Hawaii Convention Center /the Hilton Hawaiian Village. In: The 2014 ACA Conference & Expo,, |
| 2014 | On Becoming Crisis Counselors: Malaysian Volunteers Experiences of helping During Disasters . In: APECA 2014 Biennial Conferences , |
| 2012 | Understanding the personal and professional needs of the elderly clients in preparing for meaningful retirement years . In: World congress Healthy Aging WCHA Mac 19-22 2012, |
| 2011 | Challenges among IIUM counseling practicum counselors: play therapy as a tool of collecting data. In: 6th International Qualitative Research Convention, Malaysia (QRAM), |
| 2011 | Forming identity: adolescents' sources of referents. In: International Conference on Youth Development (ICY 2011), |
Book Section
Monograph