Staff Directory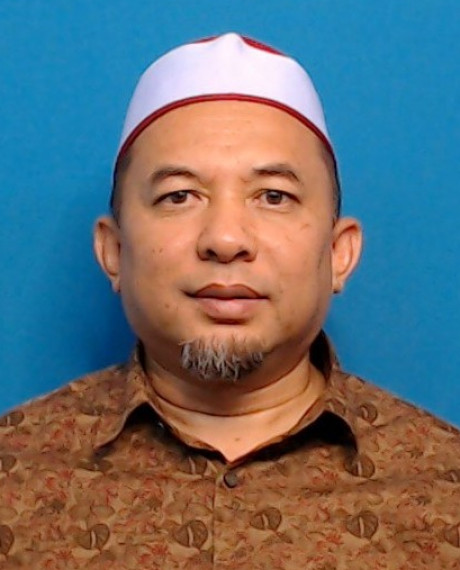 Academic Qualification
Ph.D In Law - Doctor of Philosophy, International Islamic University Malaysia
Master of Comparative Law - Masters Degree, International Islamic University Malaysia
Bachelor of Art in Islamic Syariah - Bachelor Degree, University Al-Azhar, Cairo
Zainudin Bin Ismail (Dr.)
Assistant Professor
IIUM Gombak Campus
AHMAD IBRAHIM KULLIYYAH OF LAWS
---
zainuddin@iium.edu.my
4213
Expert Profile
Dr.Zainudin, an Assistant Professor in the Department of Islamic Law, Ahmad Ibrahim Kulliyyah of Laws, joined the university in 1995. He obtained his first degree from Al-Azhar University, Cairo in 1991. In 1997, he pursued his study and obtained his Master of Comparative Law (MCL) from IIUM 1996. His MCL dissertation was entitled "Admissions and Confessions under Islamic Law and The Evidence Act 1950: A Comparative Study". He obtained his Ph.D. from the same university in 2013 with a thesis entitled "Legal Maxims Relating to The Prohibited Transactions with Regard to Riba and Gharar: Their Applications to Malaysian Islamic Banking and Finance".
In 2005, he was appointed as the coordinator of the Multi Media Unit and in 2015, as Head of Programme Diploma in Law and Administration of Islamic Judiciary (DAIJ). From 2004, to 2006, he served as a Fellow at Mahallah Farouq. He also sat in various committees at Kulliyyah level.
He has been actively involved in research, especially related to Islamic Banking and Finance and participated in various conferences nationally and internationally. Besides, he has also served as Shariah Committee member for Bank Simpanan Nasional since 2008. He was also appointed as Shariah Advisor for Koperasi Muslimin Malaysia Berhad since 2012.
Area of Specialisation
Humanities ~ Humanities ~ Religious Studies ~ Islamic Studies - Kaedah Fiqh
Teaching Responsibilities
| | |
| --- | --- |
| AL-NUSUS AL-FIQHIYYAH FI AHKAM AL- USRAH II | 2022/2023 2021/2022 |
| AL-SIYASAH AL-SHAR'IYYAH (ARABIC) | 2019/2020 2018/2019 2017/2018 2016/2017 2015/2016 2014/2015 2013/2014 2012/2013 |
| ASBAB AL-IKHTILAF (ARABIC) | 2020/2021 |
| FAMILY MANAGEMENT & PARENTING (BROTHER) | 2003/2004 |
| FIQH AL-MUQARAN FI AL-AHWAL AL-SHAKHSIAH I | 2001/2002 |
| FIQH AL-MUQARAN FI AL-AHWAL AL-SHAKHSIAH II | 2001/2002 |
| FIQH IBADAH (ARABIC) | 2018/2019 |
| HALAQAH 1 (BROTHER) | 2003/2004 2002/2003 |
| ISLAMIC CRIMINAL LAW I (ARABIC) | 2012/2013 2001/2002 |
| ISLAMIC LEGAL MAXIMS(ARABIC) | 2001/2002 2000/2001 |
| KAEDAH-KAEDAH FEQAH | 2021/2022 |
| LEGAL TEXTS I (ARABIC) | 2019/2020 2018/2019 2017/2018 |
| LEGAL TEXTS II (ARABIC) | 2021/2022 2020/2021 2019/2020 2013/2014 |
| QAWA'ID FIQHIYYAH (ISLAMIC LEGAL MAXIMS) | 2022/2023 2021/2022 |
| QURANIC AND HADITH ON LAW I (ARABIC) | 2020/2021 2019/2020 |
| QURANIC AYAT & HADITH ON LAW I (ARABIC) | 2015/2016 2014/2015 2006/2007 2005/2006 2004/2005 2003/2004 2002/2003 2001/2002 2000/2001 1999/2000 1998/1999 |
| QURANIC AYAT & HADITH ON LAW II (ARABIC) | 2017/2018 2016/2017 2015/2016 2014/2015 2013/2014 2012/2013 2006/2007 2000/2001 1999/2000 1998/1999 |
| QURANIC AYAT & HADITH ON LAW III (ARABIC) | 2005/2006 2004/2005 2003/2004 2002/2003 1998/1999 |
| QURANIC AYAT & HADITH ON LAW IV (ARABIC) | 2005/2006 2001/2002 |
| SISTEM PERUNDANGAN ISLAM | 2020/2021 2017/2018 |
| TAFSIR AYAT WA AHADITH AL-AHKAM I (QURANIC & HADITH ON LAW I) | 2022/2023 2021/2022 |
| TEKS UNDANG-UNDANG | 2022/2023 2021/2022 2020/2021 2019/2020 2018/2019 2016/2017 2015/2016 2014/2015 |
| TRANSACTIONS IN ISLAMIC LAW II (ARABIC) | 2017/2018 2016/2017 2015/2016 |
| UNDANG-UNDANG MUAMALAT & PERLAKSANAANYA | 2012/2013 |
| USUL AL FIQH I (ARABIC) | 2018/2019 2013/2014 |
| USUL AL FIQH IV (ARABIC) | 2018/2019 2014/2015 2002/2003 2001/2002 |
| USUL FIQH II (ARABIC) | 2001/2002 |
Research Projects
Completed
On-Going
| | |
| --- | --- |
| 2017 - Present | Islamic Legal Maxims Relating to Riba and Their Applications On The Modern Transactions |
Publications