Staff Directory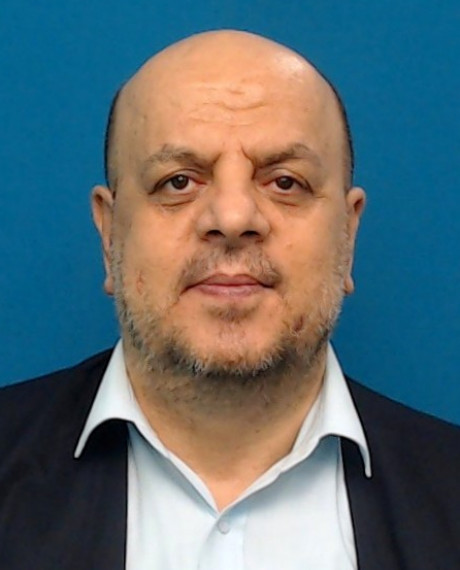 Academic Qualification
Ph.D in Theology and Philosophy - Doctor of Philosophy, Universiti Kebangsaan Malaysia (UKM)
Master in Islamic Revealed Knowledge and Heritage - Masters Degree, International Islamic University Malaysia
Bachelor in Usuluddin - Bachelor Degree, University of Jordan
Radwan Jamal Yousef Elatrash (Assoc. Prof. Dr.)
Associate Professor
IIUM Gombak Campus
ABDULHAMID ABUSULAYMAN KULLIYYAH OF ISLAMIC REVEALED KNOWLEDGE AND HUMAN SCIENCES
---
Expert Profile
Radwan Jamal Yousef Elatrash is an Associate Professor in the Quran and Sunnah Department at the International Islamic University Malaysia (IIUM). He obtained his B.A. in Usul Al-Din at the University of Jordan in 1984. In 1992, he journeyed to Malaysia to further his studies. Upon completing his M.A in Tafsir at the IIUM in 1995, he moved on to obtain his Ph.D in Tafsir at the National University of Malaysia in 1999. Radwan Jamal then took up a lecturer's position at the IIUM where he taught various subjects in relation to his specialization on the subjects of Tafsir and Sciences of Qur'an.
His academic involvement with regards to lecturing students in both Arabic and English relates to various courses taught at the undergraduate and postgraduate levels such as the Sciences of Qur'an, Analytical Tafsir, Analytical Studies in the Science of Qur'an, Textual Studies from the Books of Tafsi, Studies on the Methodolgy of Quranic Tafsir, Styles of Quranic Diction, the Inimitability of Quran, Fiqh al-Sirah, and the Introduction to the Science of Qiraat.
Radwan Jamal has published several books relating to Tafsir such as The Inimitability of the Quran, Semantical & Rhetorical Aspects from the Chapter of al-Fatihah, The Unique Features on Inimitability of the Qur'an, Qur'anic Discourse; Semantical & Rhetorical Aspects, Methodological Exposition of the Analytical Exegesis for the Chapter of Nisa', The Art of Tajweed - Bilingual Pamphlet: Arabic & English and The Political Dimension of Islamic Ummah, the Quranic Perspective.
He is also a member of Postgraduate Committee for more than 13 years and he was a member of the Postgraduate Admission Committee. His Certificates of Achievements earned him a Bronze Medal two years in a row at the Invention and Innovation Exhibition 2014 (IRIIE 2013 and 2014), for "A comparative study between Maslaki Al Nazzam and Al-Jahiz in the Matter of Sarfah" and for the "Unique Features of the inimitability of the Qur'an: Analytical Study" at the International Islamic University of Malaysia.
Teaching Responsibilities
| | |
| --- | --- |
| TEXTUAL STUDIES WITHIN THE BOOKS OF TAFSIR | 2023/2024 |
Research Projects
Completed
| | |
| --- | --- |
| 2017 - 2020 | Analytical Study on Quranic Discourse (IIIT) |
| 2016 - 2019 | A Pilot Study on Science Policy for Green Energy:Microbial Fuel Cell Technology in Focus |
| 2015 - 2019 | Skills of Teaching the Qur?an between Memorization and Contemplation: A Methodical Study |
| 2015 - 2018 | Critical Study on Gender Equality Principles In CEDAW: An Islamic Perspective |
| 2014 - 2016 | Glossary of Term of Exegesis and Sciences of the Qur'an |
| 2011 - 2013 | The Impact of Israeliyyat Narrations on The Authenticity of Ma'thur Exegises |
| 2008 - 2011 | Semantic and Rhetorical Study on the Stories of the Chapter of Al-Baqarah |
On-Going
| | |
| --- | --- |
| 2020 - Present | The Ethical Aspect in financial dealings |
| 2017 - Present | The Contribution of Al-Imam Bediuzzaman Said Nursi in the Field of Tafsir Al-Quran Through His Rasael Al-Noor (Hayrat Foundation, Turkey) |
Award & Recognition
| | | |
| --- | --- | --- |
| 01 Jun, 2020 | High Impact Responsible Research Award - GOLD - International Islamic University Malaysia | University |
| 24 Jul, 2019 | Outstanding Researcher Award (University) - International Islamic University Malaysia | University |
| 24 Jul, 2019 | Highest number of publications award - IIUM Takrim Day 2019 | International |
| 27 Jun, 2018 | 3rd Rank in IIUM Top Supervisors (MA & PhD) - International Islamic University Malaysia | University |
| 27 Jun, 2018 | 1st Rank in IIUM Top Master Supervisors - International Islamic University Malaysia | University |
| 23 Feb, 2018 | Outstanding Researcher Award (University) - International Islamic University Malaysia | University |
| 13 Jun, 2014 | Bronze Medal in the International Research, Invention and Innovation Exhibition - International Islamic University Malaysia | National |
| 15 Jan, 2014 | International Islamic University Malaysia, Invention and Innovation Exhibition 2014 (IRIIE 2014), - Bronze Medal International Islamic University Malaysia, Invention and Innovation Exhibition 2014 (IRIIE 2014), | International |
| 20 Feb, 2013 | Bronze Medal: International Islamic University Malaysia, Invention and Innovation Exhibition 2013 (IRIIE 2013), - Bronze Medal: International Islamic University Malaysia, Invention and Innovation Exhibition 2013 (IRIIE 2013), | International |