Staff Directory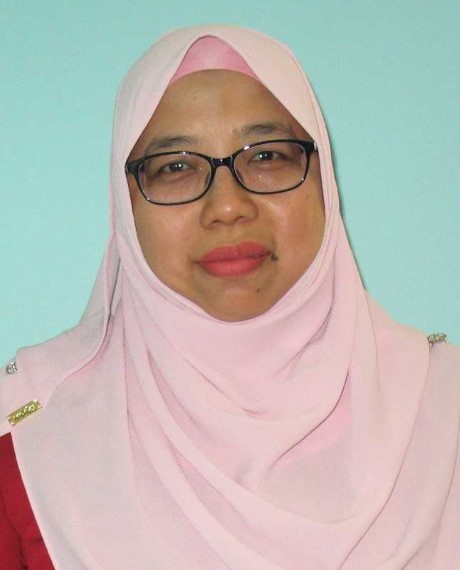 Academic Qualification
Law - Doctor of Philosophy, International Islamic University Malaysia
Comparative Law - Masters Degree, International Islamic University Malaysia
Law - Bachelor Degree, International Islamic University Malaysia
Majdah Binti Zawawi (Assoc. Prof. Dr.)
Associate Professor
IIUM Gombak Campus
AHMAD IBRAHIM KULLIYYAH OF LAWS

Other's position:
Deputy Dean, Ahmad Ibrahim Kulliyyah of Laws
---
z.majdah@iium.edu.my
4391
Expert Profile
Dr. Majdah Zawawi joined the Ahmad Ibrahim Kulliyyah of Laws, IIUM after being admitted to the Malaysian Bar in 1996. Having obtained her LL.B from IIUM, she proceeded to the University of Jordan for a year of Intensive Arabic Language Course which enabled her to do her LL.B(S) upon her return to IIUM in 1997 and was completed a year later. She then pursued her Master of Comparative Laws programme in 1998 and it was then that she developed a deep interest in the areas of Bioethics and Law. Her Master's dissertation was a comparative study on the legal and ethical aspects of human cloning which later led to the publication of her first monograph, Human Cloning: A Comparative Study of the Legal and Ethical Aspects of Reproductive Human Cloning. This work also won the Best Article Award for the 2000 Institute of Islamic Understanding Writer's Award. After completing her Masters, she worked on her Ph.D thesis entitled, "An Ethico-Legal Analysis of Assisted Reproductive Technologies in Malaysia: Balancing Rights and Responsibilities" submitted to the IIUM in 2007. She writes regularly on these areas and has published articles in local and international journals. Her research and teaching interests are also related closely to the area of Islamic Law in general and Islamic Jurisprudence as well as Islamic Criminal Law in particular. She is also extending her interests in the area of Muslim Friendly Hospitality Services as a result of her collaboration with the Institute of Halal Research (INHART) of IIUM. The university has benefitted from her active involvement in various committees as well as being on the Editorial Board of the IIUM Law Journal and as one of the guest editors for the PERTANIKA Journal of Social Sciences.
Dr. Zawawi is also deeply interested in nurturing legal minds through research and mooting activities. She was actively involved in the training of students for national and international mooting competitions and was influential in the achievement of the 2005 Philip C. Jessup International Moot Court Competition where the IIUM team went to the final rounds and in 2007, she was the coach to the team that got to the quarter final. Upon seeing the benefits of mooting to law students, she was instrumental in introducing two subjects that are hoped would help young students learn the art of legal problem-solving through meticulous legal research, writing and oral presentation. In 2008, with a group of law lecturers, she helped introduce Legal Methods and Compulsory Moots into the curriculum at the Ahmad Ibrahim Kulliyyah of Laws. She is currently the course coordinator of Compulsory Moots. She has also published a manual for mooting students.
Currently, Dr. Zawawi is an Associate Professor at the Islamic Law Department.
Area of Specialisation
Social Science ~ Social Science ~ Law ~ Biosafety Law (Including GMOs, Bioethics, Sustainable Development)
Social Science ~ Social Science ~ Syariah Law ~ Other Syariah Law n.e.c. - Bio-law and Bioethics
Professional Membership
2018 - 2019: Member of Profesional Body / Association: (Committee), Malaysian Association for Consumer and Family Economics (MACFEA)
2018 - 2023: Member of Profesional Body / Association: (Associate Member), Malaysian Association for Consumers and Family Economics
2018 - 2022: Member of Profesional Body / Association: (Member), Human Variome Project Malaysian Node
2019 - 2022: Member of Profesional Body / Association: (Member), Inns of Courts, Malaysia
Teaching Responsibilities
| | |
| --- | --- |
| COMPULSORY MOOTS | 2022/2023 2021/2022 2020/2021 2019/2020 2018/2019 2017/2018 2015/2016 2014/2015 2013/2014 2012/2013 2011/2012 2010/2011 2009/2010 2008/2009 |
| COMPULSORY MOOTS I | 2007/2008 |
| COMPULSORY MOOTS II | 2007/2008 |
| CONSTITUTIONAL LAW I | 2000/2001 |
| CONSTITUTIONAL LAW II | 2001/2002 |
| FUNDAMENTAL OF SHARI'AH | 2021/2022 |
| FUNDAMENTAL OF SHARIAH | 2020/2021 2017/2018 2013/2014 |
| INTERNATIONAL MOOTING AND LEGAL COMPETITION | 2021/2022 |
| ISLAMIC CRIMINAL JUSTICE | 2013/2014 2011/2012 |
| ISLAMIC CRIMINAL LAW | 2022/2023 2021/2022 2020/2021 2019/2020 2018/2019 2017/2018 2014/2015 2012/2013 2011/2012 2008/2009 |
| ISLAMIC CRIMINAL LAW I | 2001/2002 2000/2001 1999/2000 |
| ISLAMIC CRIMINAL LAW II | 2007/2008 2006/2007 2002/2003 2001/2002 2000/2001 |
| KAEDAH KAJIAN DAN MOOTING | 2021/2022 |
| LAW RESEARCH METHODOLOGY | 2020/2021 |
| LEGAL METHOD | 2017/2018 2015/2016 2013/2014 2012/2013 2010/2011 2009/2010 2008/2009 2007/2008 2006/2007 |
| LEGAL METHOD AND SKILLS | 2013/2014 |
| MOOTING | 2002/2003 2001/2002 |
| SHARI'AH ADVOCACY AND MOOT | 2022/2023 2021/2022 |
| USUL AL FIQH I | 2019/2020 2018/2019 |
| WOMEN'S RIGHTS & GENDER ISSUES | 2014/2015 |
Research Projects
Completed
| | |
| --- | --- |
| 2016 - 2020 | A study on Ethical and Legal Issues in Tissue Engineering and Regenerative Medicine : A Step Towards Developing Comprehensive Ethico-legal Framework |
| 2013 - 2016 | Formulation of a Legal Framework for Preventing Criminal Victimization in Malaysia by incorporating Shari'ah Ruling |
| 2012 - 2016 | Status of Left Over Embryos in Malaysia : An Ethico Legal Enquiry |
| 2010 - 2015 | A Study on the Level of Knowledge, Attitude and Practices of First Year Students towards the Learning of Legal Method at the Ahmad Ibrahim Kulliyyah of Laws,IIUM |
On-Going
| | |
| --- | --- |
| 2022 - Present | FSPI Programme No. 2021-100, named "Project ONE HEALTH SEA" |
| 2022 - Present | FRAMING THE LAW TO CURB THE COMMERCIALISATION OF GAMETES AND EMBRYOS: BETWEEN REPRODUCTION RESPONSIBILITY AND PARENTAGE LAWS Previous title: FRAMING THE LAW TO CURB THE COMMERCIALISATION OF GAMETES AND EMBRYOS: BETWEEN REPRODUCTION RESPONSIBILITY AND PARENTAGE LAWS |
| 2019 - Present | Formulating Shariah Compliant Attributes for Medical Tourism Hospital in Malaysia |
| 2013 - Present | Legal and Administrative Requirement in Shari'ah Compliant Hospitality Services |
| 2006 - Present | Religion & Science Research Unit (RSRU) |
Award & Recognition
| | | |
| --- | --- | --- |
| 02 May, 2019 | Murabbi Award - International Islamic University Malaysia | University |
Publications
Article
| | |
| --- | --- |
| 2022 | Special issue: Globalising halal trade and tourism: the evolving business and marketing eco-system. Journal of Islamic Marketing, 13 (1) pp. 1-4 |
| 2021 | The Covid-19 pandemic and its repercussions on the Malaysian tourism industry. Journal of Tourism and Hospitality Management, 9 (3) pp. 135-145 |
| 2020 | Legal aspects of articular cartilage tissue engineering experimentation: a review on Malaysian acts, regulations and guidelines. Malaysian Journal of Medicine and Health Sciences, 16 (3) pp. 272-284 |
| 2017 | "Shari'ah compliant hospitality services" or "Muslim friendly hospitality services": searching for a balance. Malaysian Journal of Consumer Family Economics, 20 (S1) pp. 28-37 |
| 2017 | An overview of Shari'ah compliant healthcare services in Malaysia. Malaysian Journal of Consumer and Family Economics, 20 (S1) pp. 91-100 |
| 2017 | Healthcare services: Halal pharmaceutical in Malaysia, issues and challenges. Malaysian Journal of Consumer Family Economics, 20 (S1) pp. 101-113 |
| 2017 | Should fines also benefit victims? An evaluation of fines as a form of punishment in Malaysia with special reference to Islamic law. Intellectual Discourse, 25 (1) pp. 187-202 |
| 2017 | Understanding the concept of Halal for Muslims and its impact on the tourism industry. Malaysian Journal of Consumer Family Economics, 20 (S1) pp. 11-21 |
| 2017 | التكييف القانوني لتقنيات التناسل المساعدة "دراسة مقارنة بين الشريعة الإسلامية والقانونية" = Legal characterization for reproduction techniques. International Journal of Muslim World Studies, 15 (1) pp. 3-61 |
| 2016 | International cross-border surrogacy: an analysis of the Malaysian legal position. IIUM Law Journal, 24 (2) pp. 283-307 |
| 2016 | The Sharī'ah position on human embryonic research . Current Law Journal, xx (xx) pp. 1-17 |
| 2015 | Forgiving the enemy: a comparative analysis of the concept of forgiveness in Shari'ah and Malaysian law. Pertanika Journal of Social Science & Humanities, 23(S) () pp. 43-54 |
| 2015 | Preface for Pertanika Journal of Social Sciences and Humanities: A Special Edition Devoted to Issues in Criminal Justice in the 21st Century: Spirit, Form & Challenges . Pertanika Journal of Social Sciences and Humanities: A Special Edition Devoted to Issues in Criminal Justice in the 21st Century: Spirit, Form & Challenges , 23 ((S)) pp. |
| 2014 | Genetic screening of newborns in Malaysia: an ethico-legal prognosis. International Journal of Law, Policy and The Family, (28) pp. 135-149 |
| 2014 | The Islamic approach to conserving biodiversity for global sustainability: an exploration. Advances in Environmental Biology, 8 (3 (sp)) pp. 748-764 |
| 2013 | Preventing criminal victimization through community education: an Islamic perspective. Journal of ASIAN Behavioural Studies , 3 (10) pp. |
| 2012 | Prevention of criminal victimization: An Islamic approach. Australian Journal of Basic and Applied Sciences, 6 (11) pp. 49-55 |
| 2010 | Donated materials in assisted reproductive technologies: an ethico-legal analysis of art legislations worldwide. Journal of Medical Ethics and History of Medicine, 3 (2) pp. (1-9) |
| 2007 | Assisted reproductive technologies in Malaysia: a legal maze for the exercise of reproductive choices of infertile couples. Jurnal Pengguna Malaysia, 9 () pp. 111-153 |
| 2002 | Legal analogy in Islamic law and common law: Masalik Al-'Illah, obiter dicta and distinguishing compared . IIUM Law Journal, 10 (1) pp. 41-55 |
| 2002 | Pengklonan manusia dari sudut syara'. Jurnal Penyelidikan Islam, 15 () pp. 41-60 |
Conference or Workshop Item
| | |
| --- | --- |
| 2022 | Reproductive responsibility as a valid consideration in ensuring impactful innovations that protect future progeny. In: Postgraduate Colloquium 2022, |
| 2021 | Mainstreaming Shari'ah solutions for peace and justice: Al-Mizan as the foundation of the legal system. In: Roundtable discussion on harmonisation of shari'ah and law, |
| 2021 | The concept of Wasatiyyah under Islamic law perspective: a manifestation of just and balanced rule. In: Online Roundtable Discussion Harmonisation of Shariah and Law: Issues and Challenges, |
| 2019 | Factors influencing the growth of Muslim friendly hospitality services in Malaysia. In: 2nd International Halal Tourism Congress, |
| 2016 | The role of local authority in governing Muslim friendly sport facilities. In: International Language and Tourism Conference 2016 (ILTC 2016), |
| 2015 | The narrow path: criminal laws in upholding the consumer rights to information for halal pharmaceutical goods. In: 19th MACFEA National Seminar (MACFEA2015), |
| 2013 | The application of the rule of "avoiding hudud due to shubhah" as a mechanism for ensuring justice in the determination of punishments in Islamic criminal law. In: International Seminar On Islamic Jurisprudence In Contemporary Society 2013 (ISLAC 2013), |
| 2012 | Preventing Criminal Victimization through Community Education: An Islamic Perspective. In: Asia Pacific International Conference on Environment-Behaviour Studies, |
| 2012 | Qur'anic guidance on the legal status of human embryos. In: International Seminar on al-Qur'an in Contemporary Society (SQ2012), |
| 2011 | Artifical reproductive technologies: a need for a regulatory framework. In: 5th Safe Motherhood Congress, |
| 2011 | Genetic testing of newborns: an ethico-legal perspective. In: 1st Malaysia Conference on Rare Disoders & Medical Genetics Conference 2011, |
| 2010 | The legal and ethical position of research of human embryos in malaysia. In: , |
| 2009 | Redefining reproductive rights through a harmonised approach of international human rights law and Islamic law. In: 4th International Conference on Harmonisation of Civil Law & Shariah 2009, |
| 2005 | Harmonising Islamic principles with contemporary bioethics in the area of assisted reproductive technologies in Malaysia. In: 2nd International Conference on Harmonisation of Shari'ah and Civil Law 2005, |
| 2002 | Commercial use of the womb: a comparative study of the legal and ethical position of surrrogacy arrangements in the UK, US snd the shariah. In: International Conference on Law and Commerce 2002, |
Book
Book Section
| | |
| --- | --- |
| 2021 | "Like, comment, share… and guilty as charged" – why social media users should relook at section 233 CMA 1998. In: Jabatan Kehakiman Syariah Malaysia & AIKOL, IIUM, ISBN: 978-967-0870-87-8, pp. 187-204 |
| 2021 | "Like, comment, share… and guilty as charged" – why social media users should relook at section 233 CMA 1998. In: Jabatan Kehakiman Syariah Malaysia & AIKOL, IIUM, ISBN: 978-967-0870-87-8, pp. 187-204 |
| 2021 | A review of rights of Muslim women in the United States. In: Jabatan Kehakiman Syariah Malaysia & AIKOL, IIUM, ISBN: 978-967-0870-87-8, pp. 225-241 |
| 2021 | A review of rights of Muslim women in the United States. In: Jabatan Kehakiman Syariah Malaysia & AIKOL, IIUM, ISBN: 978-967-0870-87-8, pp. 225-241 |
| 2021 | An overview on islamic principles of religious diversity at workplaces in Malaysia. In: Department of Syariah Judiciary Malaysia & Ahmad Ibrahim Kulliyyah of Laws, IIUM, ISBN: 978-967-0807-87-8, pp. 263-279 |
| 2021 | An overview on islamic principles of religious diversity at workplaces in Malaysia. In: Department of Syariah Judiciary Malaysia & Ahmad Ibrahim Kulliyyah of Laws, IIUM, ISBN: 978-967-0807-87-8, pp. 263-279 |
| 2021 | Analysis of the protection of children's health under the framework of environmental and child law. In: Jabatan Kehakiman Syariah Malaysia & AIKOL, IIUM, ISBN: 978-967-0870-87-8, pp. 69-87 |
| 2021 | Analysis of the protection of children's health under the framework of environmental and child law. In: Jabatan Kehakiman Syariah Malaysia & AIKOL, IIUM, ISBN: 978-967-0870-87-8, pp. 69-87 |
| 2021 | Child protection in Bangladesh: an analysis of existing regulatory framework and future reforms. In: Jabatan Kehakiman Syariah Malaysia & AIKOL, IIUM, ISBN: 978-967-0870-87-8, pp. 105-125 |
| 2021 | Child protection in Bangladesh: an analysis of existing regulatory framework and future reforms. In: Jabatan Kehakiman Syariah Malaysia & AIKOL, IIUM, ISBN: 978-967-0870-87-8, pp. 105-125 |
| 2021 | Childhood immunization programs in Malaysia: a legal analysis of perceived challenges for Muslims. In: Jabatan Kehakiman Syariah Malaysia & AIKOL, IIUM, ISBN: 978-967-0870-87-8, pp. 89-104 |
| 2021 | Childhood immunization programs in Malaysia: a legal analysis of perceived challenges for Muslims. In: Jabatan Kehakiman Syariah Malaysia & AIKOL, IIUM, ISBN: 978-967-0870-87-8, pp. 89-104 |
| 2021 | Force majeure and frustration of contract from Malaysian civil law and shari'ah law perspective. In: Department of Syariah Judiciary Malaysia & Ahmad Ibrahim Kulliyyah of Laws, IIUM, ISBN: 978-967-0807-87-8, pp. 281-295 |
| 2021 | Force majeure and frustration of contract from Malaysian civil law and shari'ah law perspective. In: Department of Syariah Judiciary Malaysia & Ahmad Ibrahim Kulliyyah of Laws, IIUM, ISBN: 978-967-0807-87-8, pp. 281-295 |
| 2021 | Human rights and the incoherence of contract Law. In: Jabatan Kehakiman Syariah Malaysia & AIKOL, IIUM, ISBN: 978-967-0870-87-8, pp. 243-260 |
| 2021 | Human rights and the incoherence of contract Law. In: Jabatan Kehakiman Syariah Malaysia & AIKOL, IIUM, ISBN: 978-967-0870-87-8, pp. 243-260 |
| 2021 | International marriages and citizenship laws in Malaysia: Its effect on the family institution. In: Jabatan Kehakiman Syariah Malaysia & AIKOL, IIUM, ISBN: 978-967-0870-87-8, pp. 3-22 |
| 2021 | International marriages and citizenship laws in Malaysia: Its effect on the family institution. In: Jabatan Kehakiman Syariah Malaysia & AIKOL, IIUM, ISBN: 978-967-0870-87-8, pp. 3-22 |
| 2021 | Legalising refugee status whilst protecting the security of Malaysia. In: Jabatan Kehakiman Syariah Malaysia & AIKOL, IIUM, ISBN: 978-967-0870-87-8, pp. 207-204 |
| 2021 | Legalising refugee status whilst protecting the security of Malaysia. In: Jabatan Kehakiman Syariah Malaysia & AIKOL, IIUM, ISBN: 978-967-0870-87-8, pp. 207-204 |
| 2021 | The necessity of spousal consent in medical cases : the shari'ah and Malaysian legal perspectives. In: Jabatan Kehakiman Syariah Malaysia & AIKOL, IIUM, ISBN: 978-967-0870-87-8, pp. 23-39 |
| 2021 | The necessity of spousal consent in medical cases : the shari'ah and Malaysian legal perspectives. In: Jabatan Kehakiman Syariah Malaysia & AIKOL, IIUM, ISBN: 978-967-0870-87-8, pp. 23-39 |
| 2021 | The need for an anti-cyberbullying law in Malaysia. In: Jabatan Kehakiman Syariah Malaysia & AIKOL, IIUM, ISBN: 978-967-0870-87-8, pp. 175-186 |
| 2021 | The need for an anti-cyberbullying law in Malaysia. In: Jabatan Kehakiman Syariah Malaysia & AIKOL, IIUM, ISBN: 978-967-0870-87-8, pp. 175-186 |
| 2020 | Human DNA and stem cell research: ethical and religious concerns. In: Wolters Kluwer, ISBN: 978-94-035-1304-1, pp. 987-1018 |
| 2019 | Defending the integrity of the Malaysian halal logo as a certification mark. In: Ahmad Ibrahim Kulliyyah of Laws, ISBN: 978-983-43090-7-7, pp. 57-68 |
| 2019 | Defending the integrity of the Malaysian halal logo as a certification mark. In: Ahmad Ibrahim Kulliyyah of Laws, ISBN: 978-983-43090-7-7, pp. 57-68 |
| 2019 | Muslim friendly tourism: the protection of Halal Integrity at the International Level. In: Ahmad Ibrahim Kulliyyah of Laws, ISBN: 978-983-43090-7-7, pp. 43-54 |
| 2019 | Muslim friendly tourism: the protection of Halal Integrity at the International Level. In: Ahmad Ibrahim Kulliyyah of Laws, ISBN: 978-983-43090-7-7, pp. 43-54 |
| 2019 | Protecting cultural heritage as a Muslim friendly tourism product: A case study of Annah Rais Long House Village Sarawak. In: Ahmad Ibrahim Kulliyyah of Laws, ISBN: 978-983-43090-7-7, pp. 99-119 |
| 2019 | Protecting cultural heritage as a Muslim friendly tourism product: A case study of Annah Rais Long House Village Sarawak. In: Ahmad Ibrahim Kulliyyah of Laws, ISBN: 978-983-43090-7-7, pp. 99-119 |
| 2018 | Pengklonan manusia menurut syarak. In: Dewan Bahasa dan Pustaka (DBP), ISBN: 978-983-49-1372-4, pp. 188-213 |
| 2018 | Qazaf menurut pandangan Syariah dan undang-undang yang terpakai di Malaysia. In: Dewan Bahasa dan Pustaka, ISBN: 978-983-49-1372-4, pp. 123-149 |
| 2018 | Restorative justice in Islamic Law: application in Malaysian legal history and the criminal justice system. In: Edward Elgar Publishing Limited, ISBN: 978-1-7800-305-3, pp. 250-272 |
| 2015 | Human stem cell research: ethical and religious concerns over patenting biotechnological inventions in Malaysia. In: Kluwer Law International, ISBN: 978-90-411-5836-9, pp. 783-808 |
| 2011 | Redefining reproductive rights through a harmonised approach of international human rights law and Islamic law. In: IIUM Press, ISBN: 9789670225890, pp. 105-151 |
| 2007 | Crime prevention through safe city planning: an Islamic perspective. In: Scholar Press (M) Sdn. Bhd., ISBN: 978-983-3813-18-6, pp. 182-206 |
| 2007 | Crime prevention through safe city planning: an Islamic perspective. In: Scholar Press (M) Sdn. Bhd., ISBN: 978-983-3813-18-6, pp. 182-206 |
| 2006 | Islam, science & technology: some ethical, moral and religious considerations. In: Centre for Civilisational Dialogue University of Malaya, ISBN: 983-3070-16-7, pp. 119-129 |
| 2006 | Islam, science & technology: some ethical, moral and religious considerations. In: Centre for Civilisational Dialogue University of Malaya, ISBN: 983-3070-16-7, pp. 119-129 |
| 2003 | An insight to the ethics of assisted reproduction: balancing rights and responsibilities. In: Medical Law and Ethics Unit, Law Centre. Ahmad Ibrahim Kuliyyah of Laws, ISBN: 983-301-900-5, pp. 140-154 |
Monograph