Staff Directory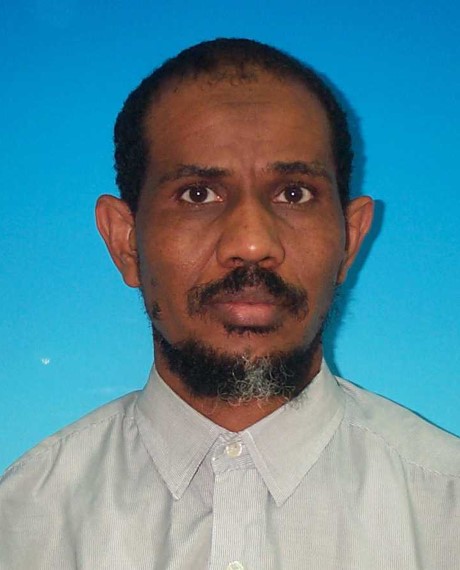 Academic Qualification
PhD in Sunna & Hadith Science - Doctor of Philosophy, Omdurman Islamic University
Master in Islamic Studies - Masters Degree, Omdurman Islamic University
Bachelor in Islamic Studies - Bachelor Degree, Omdurman Islamic University
Diploma in Human Science - Diploma, International Islamic University Malaysia
Saadeldin Mansour Gasmelsid (Assoc. Prof. Dr.)
Associate Professor
IIUM Gombak Campus
ABDULHAMID ABUSULAYMAN KULLIYYAH OF ISLAMIC REVEALED KNOWLEDGE AND HUMAN SCIENCES
---
Expert Profile
Dr. Saad eldin Mansour Mohammad obtained his BSC, MSC, and Ph.D, degrees from Omdurman Islamic University, Sudan. He took up a lecturer's position at University of Qur'an and Islamic Sciences in Sudan, 1990-1991 and after that, 1991-1996 as an Assistant Professor
In IIUM, IRKQS 1996-until 2009 ,as Assistant Professor, 2009 until now as an Associate Professor
His area of research is in sunnah and ulum alhadith. Has published more than thirty books and research papers. Few examples are given below; Wassael Lugawyyah fe daw al-Ahadith al-Nabawyyah Publisher's name: al-Maaref University College -Iraq Published year & Pp 2013, Page No: 36. Name of Journal: Journal Of al-Maaref University College Periodical and No: A Quarterly Compact Standard Periodical
Volume No: 21 Sixteenth , ISBN: 1815-3364 Sheikh al-Makashifi of Sudan His Works and Contribution to Reform Published year & Pp: 2010, Name of Journal: At-TajdidPeriodical and No:14,27 2010 Biannual. Al-Manhaj al-Eslamme fe al-Jarh wa-Tadil wa-Thrahu fe al-ulumPublisher's name: Islamic Research Institute, International Islamic University Islamabad (Pakistan)Published year, & Pp: 2011, Page No: 14. Ibn Hibban wa-Manhajuhu fe Ketabehi al-ThiggatPublisher's name: Cairo University dar al ulum.Published year, & Pp: 2013, Page No: 55 Ibn Hibbaan and Value of his two books: Thiqaat and MajrooheenPublisher's IIUM PressPublished year & Pp: 2010
ISSN: 978-967-5272-55-4
Presently, Dr Saad Eldin Mansour is an Associate Professor at the Department of Quran and Sunnahr (IRKHS) at the International Islamic University Malaysia (IIUM).
Area of Specialisation
Humanities ~ Humanities ~ Religious Studies ~ Islamic Studies - PhD in Sunna & Hadith Science
Teaching Responsibilities
| | |
| --- | --- |
| 'ULUM AL-HADITH | 2022/2023 2021/2022 2020/2021 2019/2020 |
| 'ULUM AL-HADITH: SCIENCES OF HADITH | 2018/2019 2017/2018 2016/2017 2015/2016 2014/2015 2013/2014 2012/2013 2011/2012 |
| AL-ISTISHRAQ WA DIRASAT AL-HADITH: ORIENTALISM & HADITH STUDIES | 2016/2017 |
| AL-ITTIJAHAT AL-HADITHAH FI AL-TAFSIR: MODERN TRENDS IN TAFSIR | 2017/2018 |
| AL-JARH WA AL-TA'DIL: CRITICISM OF TRANSMITTERS | 2018/2019 2017/2018 2016/2017 2015/2016 2014/2015 2013/2014 2012/2013 2011/2012 |
| AL-SHARH AL-MAWDU'I LI AL-HADITH: THEMATIC COMMENTARY OF HADITH | 2018/2019 |
| AYAT AL-AHKAM: LEGISLATIVE VERSES | 2016/2017 |
| DIRASAH LI SUWAR MUKHTARAH: STUDY OF SELECTED SURAHS | 2017/2018 2016/2017 2013/2014 2012/2013 2011/2012 |
| DIRASAT FI AL-JARH WA AL-TA'DIL | 2022/2023 2021/2022 2020/2021 2019/2020 |
| FINAL YEAR PROJECT I | 2022/2023 2021/2022 2020/2021 2019/2020 |
| FINAL YEAR PROJECT II | 2022/2023 2021/2022 2020/2021 |
| ILM SHARH AL-HADITH | 2019/2020 |
| INDUSTRIAL TRAINING | 2021/2022 2020/2021 2019/2020 |
| INTERNSHIP | 2018/2019 |
| MABADI' AL-TA'AMUL MA'A AL-SUNNAH: PRINCIPLES OF DEALING WITH SUNNAH | 2015/2016 2014/2015 2013/2014 2012/2013 2011/2012 |
| RESEARCH PAPER I | 2021/2022 2019/2020 2018/2019 2017/2018 |
| RESEARCH PAPER II | 2021/2022 2020/2021 2019/2020 2018/2019 2017/2018 |
| STUDIES ON DIRAYAT AL-MATN (ANALYSIS OF HADITH TEXTS) | 2018/2019 2017/2018 |
| TARIKH AL-DIRASAT AL-HADITHIYYAH | 2020/2021 |
| TEXTUAL READING FROM THE SIX HADITH COLLECTIONS | 2022/2023 2021/2022 2020/2021 2019/2020 2018/2019 2017/2018 2016/2017 2015/2016 2014/2015 2013/2014 2012/2013 2011/2012 |
| TEXTUAL STUDIES WITHIN THE BOOKS OF TAFSIR | 2018/2019 |
Research Projects
Completed
| | |
| --- | --- |
| 2016 - 2018 | A Pilot Study on Cyclic Process Approach for Disposing Islamic Literature Material |
| 2016 - 2018 | Method in Dealing with Mockery Against Our Prophet (PBUH) in the Light of Sunnah: An Analytical Study |
| 2015 - 2019 | Skills of Teaching the Qur?an between Memorization and Contemplation: A Methodical Study |
| 2014 - 2016 | Al-Hadith of the Prophet as a Linguistic Argumentation: A Critical Analysis on the Arab Grammarrians' Position |
| 2013 - 2014 | Ilmu al-Jarhi Wa At-Ta'diili: Nash'atuhu Wa Tatowwuruhu Wa Zohuruhu |
| 2011 - 2012 | Dialogue with Christians in the views of Sunnah |
| 2011 - 2011 | Features of The Prophet's Statement |
| 2009 - 2011 | Observance of the Unchangeable and Flexible Rules Pertaining to the Contemporary Women Affairs in the Light of Prophetic Tradition |
| 2007 - 2009 | Ibn Hibban and Science of al-Jarh wa Ta'dil |
On-Going
| | |
| --- | --- |
| 2021 - Present | THE SCIENTIFIC THINKING IN ISLAMIC TRADITION: ITS EPISTEMOLOGICAL AND CULTURAL FOUNDATIONS |
| 2021 - Present | Study in "Aljarhwa Ta'dil" |
Publications
Article
| | |
| --- | --- |
| 2022 | مقاصد الشريعة الإسلامية وأهميتها في الحدّ من النزاعات الأسرية في تفعيل التحكيم. Al-Risalah: Journal of Islamic Revealed Knowledge And Human Sciences (ARJIHS), 6 (1) pp. 280-308 |
| 2022 | وصايا النبي صلى الله عليه وسلم بالجار لأصحابه رضوان الله عليهم: دراسة تحليلية نقدية = Commandments of the Prophet SAW on the neighbour to his companions: critical analytical study. al-Qanatir International Journal of Islamic Studies, 26 (1) pp. 62-85 |
| 2021 | أنواع تراجم هعاني القرآن الكرين والحكم عليها = Types of translations of the meanings of the noble Qur'an and its evaluation. Journal of Islam in Asia, 18 (1) pp. 115-136 |
| 2021 | حديث قطع يد المستعير إشكالية أسباب وحلول = The hadith of cutting off the borrower hand problems reason. Journal of Islam in Asia, 18 (2) pp. 1-30 |
| 2021 | مشكل ومستشكل الحديث وضوابطه = The concept of mushkil and mustashkal in Ḥadīth studies and its criteria. al-Burhān Journal of Qurʾān and Sunnah Studies, 5 (1) pp. 98-128 |
| 2020 | Prohet Muhammad approach in dealing with wrongdoers : an analytical study مناهج النبي صلى الله عليه وسلم في التعامل مع المخطئ: دراسة تحليلية. Al-Qanatir International Journal On Islamic Studies, 19 (1) pp. |
| 2020 | Prophet Muhammad approach in dealing with wrongdoers: an analytical study مناهج النبي صلى الله عليه وسلم في التعامل مع المخطئ: دراسة تحليلية. International Journal of Islamic Studies, 19 (1) pp. 1-28 |
| 2020 | حقوق الجوار المعنوية وفوائدها في ضوء السنة النبوية = The moral rights of the neighbours according to the Prophetic Sunnah. Al-Burhan: Journal of Qurʾān and Sunnah Studies, 4 (1) pp. 43-72 |
| 2020 | ضوابط وشروط في ترجمات معاني القرآن الكريم إلى اللغة الأجنبية = Terms and conditions for translating the meanings of the Noble Qur'an into a foreign language. Al-Risalah: Journal of Islamic Revealed Knowledge and Human Sciences (ARJIHS), 4 (4) pp. 134-153 |
| 2020 | معايشة الرسول صلى الله عليه وسلم وأصحابه مع الجيران = The life experience of the messenger of Allah (PBUH) and his companions with neighbors. Al-Risalah: Journal of Islamic Revealed Knowledge and Human Sciences, 4 (1) pp. 1441-2020 |
| 2020 | موجهات سياقية في مدارسة ظاهرة السحر. AL-Hikmah International Journal of Islamic Studies and Human Sciences, 3 (4) pp. 316-357 |
| 2019 | Google and segmentation of the Islamic finance body of knowledge. International journal of fiqh and usul al-fiqh studies, 3 (1) pp. 109-116 |
| 2019 | الأمراض والأوبئة في السنة النّبويّة ومداواتها. Gazera Journal of Revelation Sciences, 1 (1) pp. 108-126 |
| 2019 | مساقاث ذكر الحيوان في السنت النبويت المطهرة: دراست تحليليت Description of Animals Mentioned Within The Sunnah: An Analytical Study Kedudukan Berbagai Jenis Haeywan Dalam Sunnah Nabawiyyah: Kajian Analysis. Journal of Islam In Asia, 16 () pp. |
| 2019 | مساقاث ذكر الحيوان في السنت النبويت المطهرة: دراست تحليليت = Description of animals mentioned within the Sunnah: an analytical study. Journal of Islam in Asia, 16 (3) pp. 37-61 |
| 2018 | السياق الحديثي في تكثير النسل وتنويعه. Journal of Education and Social Sciences, 10 (2) pp. 67-85 |
| 2018 | صفات الخوارج في السنة النبوية = Characteristics of the kharijite sects in the prophetic sunnah. HADIS: International Reviewed Academic Journal, 8 (15) pp. 169-205 |
| 2018 | مدى ملاءمة القانون الإماراتي في مكافحة التمييز والكراهية للمنهج النبوي في التعايش مع غير المسلمين = Appropriateness of the Emirates (UAE) law with Prophetic approach in combating discrimination and hatred in living with non-Muslim. Journal of Islam in Asia, 15 (3) pp. 192-227 |
| 2017 | (الإمام الترمذي وجهوده في علم الجرح والتعديل (تطبيقاً على كتابه الجامع الصحيح. مجلة العلوم والبحوث الإسلامية (Journal of Islamic Science and Research), 18 (1) pp. 59-75 |
| 2017 | التفكير الناقد عند علماء الحديث = Critical thinking of Hadith scholars. Journal of Islam in Asia, 14 (3 (Special Issue Islam and Creativity)) pp. 98-137 |
| 2017 | المنهج النبوي في إصلاح الجار السوء. Al-Burhan: Journal of Qur'an and Sunnah Studies, 1 (1) pp. 109-133 |
| 2017 | ظاهرة الإساءة إلى النبي صلى الله عليه وسلم: ألفاظها، والدوافع وراء تكرارها. Al-Risalah: Journal of Islamic Revealed Knowledge and Human Sciences (ARJIHS), 1 (1) pp. 143-164 |
| 2017 | منهج النبي صلى الله عليه وسلم في التعامل مع المسيء إليه = The approach of the Prophet PBUH in dealing with those who treated him improperly = Pendekatan Nabi SAW dalam berhadapan dengan orang yang menghinanya. At-Tajdid, 21 (41-B) pp. 283-311 |
| 2016 | مقصد "التيسير" ورفع "الحرج" من خلال نصوص السنة النبوية دراسة تحليلية. HADIS: International Reviewed Academic Journal, 6 (12) pp. 79-122 |
| 2015 | أهمية الجار الصالح في في إصلاح المجتمع في ضوء حديث (من سعادة المرء الجار الصالح). مجلة الحديث, 5 (10) pp. 191-217 |
| 2015 | منهج التعامل مع المسيء للرسول صلى الله عليه وسلم نحو رؤية قرآنية. QURANICA - International Journal of Quranic Research, Special 7 (B) pp. 97-106 |
| 2014 | خدمة العلوم الحديثية في مواقع السنة النبوية على شبكة الإنترنيت، موقع السنة النبوية وعلومها مثلا. مجلة رابطة العالم الإسلامي, 50 (572) pp. 64-71 |
| 2014 | مؤتمر اللغة العربية الدولي الثالث: "الاستثمار في اللغة العربية ومستقبلها الوطني والعربي والدولي" دبي: 9-11 رجب 1435 ظ 7-10 مايو 2014م. al-Tajdid , 18 (35) pp. 245-247 |
| 2013 | (ملخصات بحوث (مؤتمر الدعوة الإسلامية المعاصرة بين التحديات والتوقعات. دراسة دعوية, (25) pp. 205-266 |
| 2013 | Malamih min al-Bayan An-Nabawiy: Dirasah Ta'siliyyah. Minia University, 6 () pp. 3779-3812 |
| 2013 | أصول التربية في القرآن الكريم والسنة المطهرة. مجلة بحوث ودراسات العالم الإسلامي, 1 (11) pp. 59-88 |
| 2013 | وسائل لغوية التعليم في ضوء الحديث النبوي. مجالة كلية المعارف الجامعة الأهلية, 21 () pp. 25-61 |
| 2013 | وسائل لغوية للتعليم في ضوء الحديث النبوي = Wassa'il lughawiyah li-ta'lim fi dhaw' al-hadith al-nabawi. مجلة كلية المعارف الجامعية, 21 () pp. 25-61 |
| 2012 | الوسائل اللغوية للتعليم في ضوء الأحاديث النبوية. HADIS: International Reviewed Academic Journal, 4 (2) pp. 7-38 |
| 2011 | الأثيوبي ومنهجه في شرح مقدمة صحيح مسلم (كتاب قرة عين المحتاج شرح مقدمة مسلم ابن الحجاج (al-Athyubi wa-manhajihi fi sharh muqaddimah Sahih Muslim (Kitab Qurrat 'Ayn al-muhtaj sharh muqaddimah Muslim ibn al-Hajjaj) . Journal of Islam in Asia, Spcl (4) pp. 221-246 |
| 2011 | المؤتمر القرآني الدولي السنوي (مقدس) أكاديمية الدراسات الإسلامية، جامعة ملايا، ماليزيا تاريخ 11-12 يناير2011م. At-Tajdid, 15 (29) pp. 243-250 |
| 2011 | النقد التاريخي وأثره في الحديث الشريف وعلومه(al-Naqd al-tarikhi wa-atharuhu fi al-Hadith al-sharif wa-'ulumuh). Journal of Islam in Asia, (2) pp. 107-131 |
| 2011 | ملامح من البيان النبوي : دراسة تأصيلية = Characteristics of the Prophet's eloquence: foundational study = Kajian dasar ciri-ciri Kefasihan Nabi. مجلة الإسلام في آسيا (Majallah al-Islam fi Asia), 8 (1) pp. 1-30 |
| 2011 | ملامح من الشّورى في عهد النبّوّة. مجلة جامعة القرآن الكريم والعلوم الإسلامية, () pp. 165-194 |
| 2011 | وقفات عند نقد المتون في كتب مصطلح الحديث (Waqafat 'inda naqd al-mutun fi kutub mustalah al-hadith) . Journal of Islam in Asia, Spcl (1) pp. 223-246 |
| 2010 | الشيخ المكاشفي السوداني : أعماله وإسهامه في الإصلاح (al-Shaykh al-Makashifi al-Sudani : a'malahu wa-ishamahu fi al-islah). al-Tajdid , 14 (27) pp. 165-186 |
| 2010 | ذكرياتى في جامعة أم درمان الإسلامية. Sudanese Online, () pp. 1-20 |
| 2010 | نظرات في قضايا المرأة المعاصرة من نافذة الكتاب والسنة. مجلة أبحاث الإيمان, (25) pp. 83-108 |
| 2005 | دور المرأة المسلمة في التنمية نظرة من نافذة السنة. مجلة أبحاث الإيمان, (17) pp. 67-86 |
| 2005 | ضـرورة ترجمــة النص المقدس والصعوبـات التي تواجــه ذلك حديث: (بني الإسلام على خمس) نموذجاً . Quran University Jurnal, (11) pp. 193-206 |
| 2004 | منهجية النبي صلى الله عليه وسلم في بناء وحدة الأمة. مجلة الشريعة والدراسات الإسلامية, 1 (4) pp. 131-183 |
Conference or Workshop Item
| | |
| --- | --- |
| 2020 | حديث قطع يد المستعير، إشكالية، أسباب، وحلول. In: The Inaugural Jamalullalil Chair for Prophetic Sunnah International Conference (JCICI), |
| 2020 | مشكل الحديث قضايا وحلول. In: The Inaugural Jamalullalil Chair for Prophetic Sunnah International Conference (JCICI), |
| 2020 | مشكل ومُسْتشَْكَل الحديث وضوابطه. In: The Inaugural Jamalullalil Chair for Prophetic Sunnah International Conference (JCICI), |
| 2019 | موجهات سياقية في مدارسة ظاهرة السحر. In: Scholarship Enhancement Seminar on Contemporary Issues of Qur'an and Sunnah, |
| 2018 | السياق الحديثي في تكثير النسل وتنويعه. In: The 7th Kuala Lumpur International Islamic Studies and Civilisations Conference (KLiISC) 2018, |
| 2018 | مصادر السنة النبوية وأثرها في تجديد الخطاب الدعوي. In: 3rd INHAD International Muzakarah & Mu'tamar on Hadith (IMAM 2018), |
| 2017 | رسائل الدكتوراه المقدَّمة في الحديث النبوي إلى الجامعة الإسلامية العالمية بماليزيا من سنة 2016 م إلى 2000 م: عرضٌ وتعريفٌ. In: 2nd INHAD International Muzakarah & Mu'tamar on Hadith 2016, |
| 2016 | االأسئلة الموجهة للنبي(ص) والإجابة عنها بوصفها نماذج لفتواه. In: Seminar Fatwa Antarabangsa (IsFatwa) 2016, |
| 2016 | الحفظ والتدبر لكتاب الله ومهاراتهما. In: The 6th Annual International Conference 2016 (MUQADDAS VI), |
| 2016 | منهج النبي صلى الله عليه وسلم في التعامل مع المسيء إليه من نافذة السنة النبوية. In: The 1st International Conference on Islam and Contemporary Issues in the Islamic World: Challenges and Way Forward (ICIC 2016), |
| 2012 | Detection of non-halal dog leather and dog leather products. In: International Halal Conference (INHAC 2012), |
| 2011 | الأوقاف في السودان ومجالاتها وإدارتها. In: LIFE3: 3rd Insaniah-IRTI: Langkawi Islamic Finance and Economics International Conference 2011, |
| 2011 | الصلة والآثا لآهل الحديث في اللغة العربية وآدابها. In: المؤتمرالثالث الّغة العربية وآدابها الاتجاهات الحديثة في الدراسات اللغوية والأدبية, |
| 2011 | المنهج الإسلامي في الجرح والتعديل وأثره في العلوم الأخرى (al-Manhaj al-Islami fi al-jarh wa-al-ta'dil wa-atharuhu fi al-'ulum al-ukhra). In: المؤتمر الدول الخامس إسهام العلماءالمسلمين في الحضارة العالمية, |
| 2011 | تفسير سورة الأنعام أهدافاً ومقاصد (Tafsir Surat al-An'am ahdafan wa maqasid). In: Al-Mu'tamar al-Qur'ani a-Dawli, |
| 2009 | بلاغة البيان النبوي: دراسة تأصيلية. In: المؤتمر العالمي الثاني للغة العربية وآدابها:"إسلامية الدراسات اللغوية والأدبية وتطبيقاتها" الذي ينظمه قسم اللغة العربية وآدابها بكلية معارف الوحي والعلوم الإنسانيةالإسلامية، الجامعة في الفترة, |
| 2007 | آفاق إجتماعية لمشكلات المرأة المسلمة وحلها في ضوء السنة المطهرة. In: International Conference on The Status of Muslim Women in Contemporary Societies: Realities and Prospects, |
| 2005 | نقد الرجال نشأته وادبياته = Naqd al-rijal nash'atuhu wa adabiyatuhu. In: National Conference on Creative/ Critical Thinking from Islamic Perspective, |
| 2003 | الأمة الإسلامية الواقع والتحدي: رؤية من نافذة السنة. In: مؤتمر عالمي عن وحدة الأمة الإسلامية في القرن الحادي والعشرين فرص وتحديات, |
Book
| | |
| --- | --- |
| 2022 | دراسات في علم الجرح والتعديل تدريبات وتطبيقات. IIUM Press, International Islamic University Malaysia, ISBN: 9789674911973 |
| 2022 | دراسات في علوم الدراية تدريبات وتطبيقات. IIUM Press, ISBN: 9789674911454 |
| 2022 | دراسات يف علوم الدرایة تدریبات وتطبیقات. IIUM Press, ISBN: 9789674911454 |
| 2021 | مشكل الحديث في التراث والدراسات المعاصرة. Mashreq International for Books Sdn Bhd, ISBN: 978-967-2416-42-5 |
| 2018 | دراسات في علم الجرح والتعديل: تدريبات وتطبيقات. IIUM Press, International Islamic University Malaysia, ISBN: 978-967-418-463-6 |
| 2015 | Al-Mar'ah al muslimah wa al al-mustajaddat al-muasirah: rukyah min Nafizah al-sunnah . IIUM Press, ISBN: 978-967-418-404-9 |
| 2015 | Al-Mar'ah al muslimah wa al al-mustajaddat al-muasirah: rukyah min Nafizah al-sunnah . IIUM Press, ISBN: 978-967-418-404-9 |
| 2015 | المرأة المسلمة والمستجدات المعاصرة رؤية من نافذة السنة. IIUM Press, ISBN: 9789674184049 |
| 2010 | ابن حبان وقيمة كتابيه الثقات والمجروحين (Ibn Hibban wa-qimat kitabayhi al-Thiqat wa-al-Majruhin). IIUM Press, ISBN: 978967527255 |
Book Section
| | |
| --- | --- |
| 2019 | الجماعات الدينية ودورها في نشر العلوم العربية والإسلامية في أفريقيا الشيخ المكاشفي وإسهاماته. In: Mauqi' alkatruni Khartoum, ISBN: , pp. 229-247 |
| 2011 | معالم الرحمة في أخلاق النبي صلى الله عليه وسلم ونظرة الغرب (ma'alim al-rahmah fi akhlaq al-nabi wa nazarah al-gharb). In: IIUM Press, ISBN: 9789670225647, pp. 265-284 |
| 2011 | Prophetic guidance for business ethics: back to basics for Islamic finance. In: IIUM Press, ISBN: 9789674180959, pp. 82-108 |
| 2011 | الصلة والآثار لأهل الحديث في اللغة العربية وآدابها (al-Silah wa-al-athar li-ahl al-hadith fi al-lughah al-'Arabiyah wa-adabiha). In: IIUM Press, ISBN: 9789670225333, pp. 267-279 |
| 2011 | الطلاق عند ابن أبي زيد فى رسالة مشاكل وحلول - al-talaq 'inda Ibn Abi Zayd fi risalatihi masyakil wa halul. In: IIUM Press, ISBN: 9789670225180, pp. 275-314 |
Monograph