Staff Directory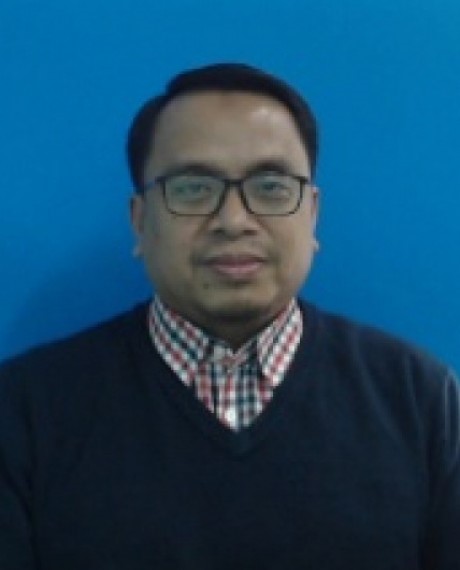 Academic Qualification
Doctor of Philosophy (Islamic Studies) - Doctor of Philosophy, University of Birmingham
Master of Comparative Law - Masters Degree, International Islamic University Malaysia
Bachelor of Syariah - Bachelor Degree, Universiti Malaya (UM)
Ghazali Bin Jaapar (Dr.)
Assistant Professor
IIUM Gombak Campus
AHMAD IBRAHIM KULLIYYAH OF LAWS
---
Expert Profile
Dr Ghazali Jaapar is an Assistant Professor in the Department of Islamic Law, Ahmad Ibrahim Kulliyyah of Laws, IIUM. He obtained his first degree from the Faculty of Shariah, University of Malaya in 1995, then pursued his Master's degree in Comparative Law from IIUM and later joined Ahmad Ibrahim Kulliyyah of Laws as a faculty member. From 2001 until 2005 he embarked on his academic journey to the United Kingdom and obtained his Ph.D from Birmingham University. His Ph.D thesis was entitled: "The Concept and Application of Equity in Islamic Law and in the Shariah Courts in Malaysia".
In 1998, he has been appointed as Deputy Director, Harun M. Hashim Law Centre, a business arm of the faculty and subsequently, promoted as the Director in 2009 until 2011. During his tenure, he was a senate member of the university. He also sat in various committees at Kulliyyah and University levels.
He has been actively involved in promoting trainings and academic programmes, especially for executives and adult learners ranging from Certificate in Islamic Banking, Executives Diplomas and Master's degree in various area of laws including Correctional and Criminology, Islamic Banking, International Law, etc.
In 2011, he was appointed as Chairman, Group Shariah Committee for RHB Islamic Bank and also a member of Shariah Committee for HSBC Amanah Takaful.
Area of Specialisation
Economics, Business And Management ~ Economics, Business And Management ~ Islamic Finance ~ Other Islamic Finance n.e.c.
Social Science ~ Social Science ~ Syariah Law ~ Islamic Family Law
Humanities ~ Humanities ~ Religious Studies ~ Islamic Studies - Usul Fiqh
Economics, Business And Management ~ Economics, Business And Management ~ Islamic Finance ~ Islamic Banking
Teaching Responsibilities
| | |
| --- | --- |
| AL-SIYASAH AL-SHAR'IYYAH | 2022/2023 2020/2021 2018/2019 2015/2016 2013/2014 2012/2013 |
| ISLAMIC CONSTITUTIONAL LAW (ARABIC) | 2020/2021 2019/2020 |
| ISLAMIC LAW OF EVIDENCE AND PROCEDURE I (ARABIC) | 2020/2021 2019/2020 2018/2019 2017/2018 |
| ISLAMIC LEGAL MAXIMS | 2015 2013 2010/2011 2009/2010 2009 2008/2009 |
| ISLAMIC LEGAL SYSTEM (ARABIC) | 2020/2021 2019/2020 2018/2019 2017/2018 |
| ISLAMIC LEGAL SYSTEM I (ARABIC) | 2016/2017 2015/2016 2014/2015 2013/2014 2012/2013 2011/2012 |
| ISLAMIC LEGAL SYSTEM II (ARABIC) | 2012/2013 |
| NIZAM AL-QADA' FI AL-SHARI'AH AL-ISLAMIYYAH (ISLAMIC JUDICIAL SYSTEM) | 2023/2024 2022/2023 2021/2022 |
| NIZAM AL-TASHRI' AL-ISLAMI (ISLAMIC LEGAL SYSTEM) | 2023/2024 2022/2023 2021/2022 |
| QANUN AL-DUSTURI AL-ISLAMI (ISLAMIC CONSTITUTIONAL LAW (A) ) | 2022/2023 2021/2022 |
| QANUN AL-ITHBAT AL-ISLAMIYYAH (ISLAMIC LAW OF EVIDENCE) | 2022/2023 2021/2022 |
| SIASAH SYAR'IYYAH | 2009/2010 2008/2009 2007/2008 |
| SISTEM PERUNDANGAN ISLAM | 2021/2022 2020/2021 2019/2020 2016/2017 2015/2016 2013/2014 2012/2013 2011/2012 2010/2011 2009/2010 2008/2009 |
| TRANSACTION IN ISLAMIC LAW I | 2019/2020 2018/2019 |
| TRANSACTIONS IN ISLAMIC LAW I | 2014/2015 2013/2014 |
| UNDANG-UNDANG MUAMALAT & PERLAKSANAANYA | 2017/2018 |
| USUL AL FIQH III (PRINCIPLES OF ISLAMIC JURISPRUDENCE III) | 2023/2024 |
| USUL AL FIQH IV (ARABIC) | 2016/2017 2015/2016 2014/2015 2013/2014 2012/2013 2011/2012 |
Research Projects
Completed
On-Going
| | |
| --- | --- |
| 2017 - Present | Al-`Adl (justice) and Ihsan (benevolent) in Islamic Jurisprudence: A study on the concept of Equity in Islamic Law. |
| 2014 - Present | The Influence of Jahiliyy Custom on Islamic Law of Successdion on the Entitlement of Legal Heirs to the Deceased Muslim Estates |
| 2013 - Present | A Study on the Entitlement of the Agnatic Grandfather under Laws of Successions; the Malaysian Law and the Shariah Perspective |
| 2008 - Present | Studing the Feasibility of Appointing Female Judges in Malaysian Shari'ah Courts from Islamic Jurisprudence Perspective? |
Publications
Article
Conference or Workshop Item
Book
| | |
| --- | --- |
| 2023 | mKitchen™ towards Masyarakat Madani. mKitchen KICT IIUM, ISBN: 9789672656999 |
| 2023 | Rumah Makan mKitchen for Free Food Distribution. mKitchen, KICT IIUM, ISBN: 978-967-26569-8-2 |
| 2022 | Batch 3 IIUM mkitchen students. mKitchen, ISBN: 978-967-26569-6- |
| 2022 | Budi Ramadan mKitchen IIUM students. mKitchen KICT, ISBN: 978-967-26569-4-4 |
| 2022 | Empowered batch 3 IIUM mkitchen students. mKitchen, ISBN: 978-967-26569-7-5 |
| 2022 | MKitchen IIUM students integrate food with budi sejahtera. mKitchen Kulliyyah of Information and Communication Technology (KICT), ISBN: 978-967-26569-3-7 |
| 2022 | MKitchen training and development. Mkitchen, KICT IIUM Gombak, ISBN: 978-967-26569-2-0 |
| 2022 | Readings on Sejahtera MKitchen Entrepreneurship. mKitchen KICT IIUM, ISBN: 978-967-26569-5-1 |
| 2022 | مطبخ المسجد: مشروع ريادي تعاوني. Al Manar Resources, ISBN: 978-629-97700-2-2 |
| 2021 | A journey of ta'awun (cooperative behaviour) in edu-action at IIUM Mkitchen® and Masjid al-Syakirin Gombak (MASG). Meso Publishing, ISBN: 9789671981412 |
| 2021 | Budi Mkitchen for flood victims. mKitchen, ISBN: 978-967-26569-1-3 |
| 2021 | Budiman Mahallah kitchen. mKitchen, ISBN: 9789672656906 |
| 2021 | Inaugural edu-action journey with cooperative behavior (Ta'awun) of mKitchen® students in free food for the needy. Meso Publishing, ISBN: 978-967-19814-4-3 |
| 2021 | Mkitchen® UIAM penggerak asnaf sejahtera lestari. Meso Publishing, ISBN: 978-967-19814-2-9 |
Book Section