Staff Directory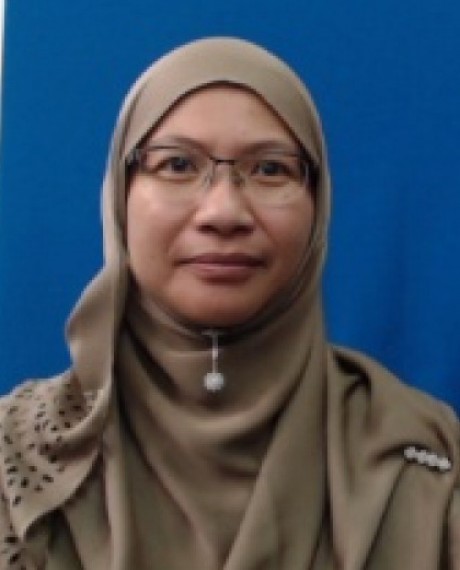 Academic Qualification
Ph.D in Education - Doctor of Philosophy, University of Sheffield
Master of Education (Social Foundation of Education) - Masters Degree, International Islamic University Malaysia
Bachelor of Human Science in Philosophy - Bachelor Degree, International Islamic University Malaysia
Mactriculation - Certificate, International Islamic University Malaysia
Suhailah Binti Hussien (Assoc. Prof. Dr.)
Associate Professor
IIUM Gombak Campus
KULLIYYAH OF EDUCATION

Other's position:
Dean, Kulliyyah of Education
---
suhailah@iium.edu.my
5382
Expert Profile
Suhailah Hussien graduated with a Bachelor's degree in Human Sciences, majoring in Philosophy from the International Islamic University Malaysia (IIUM) in 1996, then completed her Diploma in Education majoring in English Language and Islamic Studies at the same university in the following year. She won the Best Student Award for English Language specialization. She secured a teaching position at the Department of Education, IIUM in 1998, and pursued her Master of Education in the area of Social Foundations at IIUM. She completed her Master's in 2000 and wrote her thesis on the Teaching of Thinking in the Malaysian context.
Part of her thesis was later published in a book, which was co authored with Prof. Dr. Rosnani Hashim, and became a reference for the Teaching of Thinking in Malaysia. After teaching for two years in the Department of Education, she pursued her Ph.D (Education) in the area of Philosophy of Education, specializing in Critical Pedagogy, in 2002, at the University of Sheffield, UK. She graduated in 2006 and came back to Malaysia to serve the Department of Education.
She is a registered and active member of the Philosophy of Education Society, Great Britain (PESGB), the International Network of Philosophers of Education (INPE), and the Qualitative Research Methods Association of Malaysia (QRAM).
Currently, Dr. Suhailah Hussien is an Associate Professor and the Director, Centre for Teaching Thinking (CTT) at the Kulliyyah of Education, IIUM since 2013. CTT was formerly known as the Centre for Philosophical Inquiry in Education (CPIE), and is responsible for the training of Higher Order Thinking Skills (HOTS) and inquiry skills among teachers, professionals and students at various levels. She is also acknowledged for her expertise in Thinking and HOTS, and is one of the team members involved in the development of teaching HOTS for the Massive Open Online Course (MOOC) in Malaysia.
Area of Specialisation
Society ~ Education ~ Education Policy - Social foundations of education
Social Science ~ Social Science ~ Education ~ Other Education n.e.c.
Social Science ~ Social Science ~ Education ~ Other Education n.e.c. - M.Ed and PhD theses in critical thinking for secondary school and higher education respectively
Social Science ~ Social Science ~ Education ~ Philosophy of Education - Possess a Bachelor in Philosophy, Masters in Social Foundations and PhD in Philosophy of Education
Professional Membership
2016 - 2021: Member of Profesional Body / Association: (Member), Qualitative Research Association Malaysia (QRAM)
2018 - 2020: Member of Profesional Body / Association: (Member), Philosophy of Education Society Great Britain
2018 - 2021: Member of Profesional Body / Association: (Member), International Network of Philosophers of Education (INPE)
Research Projects
Completed
| | |
| --- | --- |
| 2017 - 2022 | Examining Multicultural Context of Malaysian Public Universities in Promoting Social Solidarity: Proposing A Framework for Internationalization of Higher Education |
| 2016 - 2019 | Investigation of Malaysian Teachers? Instructional and Assessment Methods for Critical Thinking Skills (CTS) and the Development, Implementation and Evaluation of Specific Training Modules for Enhancement of CTS |
| 2016 - 2020 | Exploring Students' Engagement in 'Design Thinking': A Case Study of SBPI Gombak |
| 2015 - 2019 | Developing Charter School Model Curriculum for Disaster Affected Areas: Lessening the MOE Expenditure and Addressing Educational Imbalance |
| 2013 - 2016 | Community of Inquiry - A New Inquiry-Based Pedagogy for Realizing the Aspiration of Critical Thinking in the New Blueprint for Education 2013-2025 |
| 2013 - 2014 | A Qualitative Study on Research Culture at International Islamic University Malaysia |
| 2012 - 2015 | The Status of IOHK in IIUM |
| 2011 - 2015 | The Practices of Integrated Education System in Selected Malay Archipelagos: Developing New Integrated Islamic School Model |
| 2011 - 2012 | New Voices In Education : Breaking The Mold (KVC 2011) |
| 2011 - 2012 | New Intellectual Horizons In Education II (KVC 2011) |
| 2011 - 2012 | Kajian dan Pembinaan Instrumen Persetaraan Kriteria untuk Menilai Kualiti Pendidikan Prasekolah di Malaysia |
| 2008 - 2013 | A Study to Develop Indicators for the Evaluation of Islamic Integration in the Academic Curriculum at IIUM |
| 2008 - 2012 | IIUM Headmaster's Experiences of ETeMs: Its Implementations and Challenges. |
| 2007 - 2011 | A New Theory of Counseling Adolescents in Malaysia Based on Malaysian Culture, Values and Belief Systems |
| 2007 - 2011 | Impact of Shared Values, Perceived Quality and Satisfaction on Islamic Public Schools Teacher Commitment: A Structural Equation Modeling (SEM) |
| - 2010 | Malaysian Science and Technology Indicators 2010 |
On-Going
| | |
| --- | --- |
| 2023 - Present | A COMPARISON OF PROPENSITY BETWEEN READING AND ENTERTAINMENT ACTIVITIES IN THE POST-PANDEMIC ERA |
| 2023 - Present | Developing Teachers? Skills in Hikmah Pedagogy for the Promotion of Students? Moral Reasoning and Resilience at Rohingya Education Centres in Selangor: A Knowledge Transfer Program |
| 2022 - Present | Projek Penyelidikan dan Pembangunan Pendidikan Rabbani Kelantan |
| 2018 - Present | Developing a Framework to Enhance Entrepreneurial Oral English Communication Skills among Students of Public Universities in Malaysia |
| 2016 - Present | Profiling the Effects of Urban Poverty on the Academic Achievement of Students from different Ethnic Groups in Major Malaysian Cities |
| 2016 - Present | Nutrition Counseling: Using Support Group to Explore Weight Management Challenges Among Female Youth |
| 2015 - Present | Development of Malaysian Muslim Adolescents? Self-identity and Spiritual Intelligence: A Case Study of Low SES Families |
Award & Recognition
| | | |
| --- | --- | --- |
| 10 Feb, 2011 | Bronze Award in the IIUM Research Invention and Innovation Exhibition (IRIIE) 2011 for the Malaysian Science and Technology Indicators Research 2010 (MASTIC) - IIUM | University |
| 27 Jan, 2010 | Gold Award in the IIUM Research Invention and Innovation Exhibition (IRIIE) 2010 for Hikmah Program (CPIE) - IIUM | University |