Staff Directory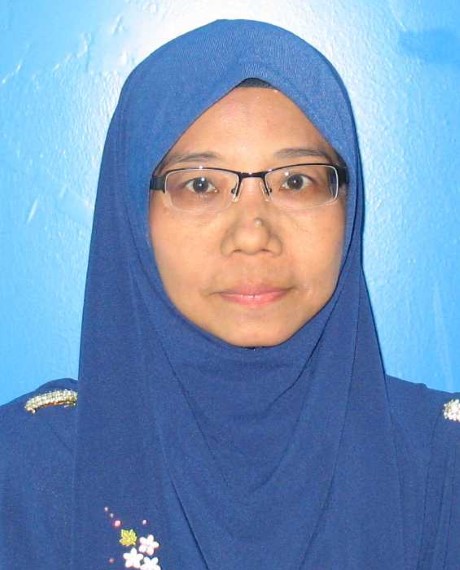 Academic Qualification
Doctor of Philosophy in Education (Teaching Thinking) - Doctor of Philosophy, International Islamic University Malaysia
Master of Arts Counselling Psychology - Masters Degree, Universiti Kebangsaan Malaysia (UKM)
Bachelor of Human Sciences in Psychology - Bachelor Degree, International Islamic University Malaysia
Norillah Binti Abdullah (Dr.)
Assistant Professor
IIUM Gombak Campus
ABDULHAMID ABUSULAYMAN KULLIYYAH OF ISLAMIC REVEALED KNOWLEDGE AND HUMAN SCIENCES
---
norillah@iium.edu.my
6152
Expert Profile
Norillah bt Abdullah obtained her Bachelor Degree in Psychology from IIUM. Then, she completed her Master Degree in Counselling Psychology from UKM. She pursued her Ph.D in Kulliyyah of Education, IIUM specializing in the Teaching Thinking.
She has been teaching Creative and Critical Thinking for the last 20 years as a requirement subject to undergraduate students in IIUM.
While doing her Ph.D, she was trained in Philosophy for Children (P4C) in New Jersey, USA as one of the teaching thinking approaches. She and her team applied this approach among IIUM and school students throughout Malaysia. The positive feedback and responses received from students and teachers encouraged her to continue using P4C approach in teaching thinking programmes and workshops in schools and university.
She has been involved as a facilitator, coach, trainer and speaker for school teachers, students and also lecturers of IIUM of different Kulliyyahs. She developed various modules and lesson plans for Thinking programmes and workshops in IIUM and various schools in Malaysia.
Presently, she is an Assistant Professor at the Department of Fundamental and Inter-Disciplinary Studies (FIDS), Kulliyyah of Islamic Revealed Knowledge and Human Sciences (KIRKHS).
Area of Specialisation
Social Science ~ Social Science ~ Advancement of Social Sciences Knowledge ~ Family Functionings (Including Dysfunction Issues and Problems) - Psychology, Counselling, Education (Teaching Thinking, Creative & Critical Thinking)
Teaching Responsibilities
| | |
| --- | --- |
| BASIC PHILOSOPHY AND ISLAMIC WORLDVIEW | 2022/2023 2021/2022 |
| BASIC PHILOSOPHYAND ISLAMIC WORLDVIEW | 2021/2022 |
| CREATIVE THINKING & PROBLEM SOLVING | 2020/2021 2019/2020 2018/2019 2017/2018 2016/2017 2015/2016 2014/2015 2013/2014 2012/2013 2011/2012 |
| CREATIVE THINKING AND PROBLEM SOLVING | 2022/2023 2021/2022 2020/2021 2019/2020 2018/2019 |
| ISLAM, KNOWLEDGE & CIVILIZATION | 2017/2018 2015/2016 2014/2015 2013/2014 |
| KNOWLEDGE & CIVILIZATION IN ISLAM | 2022/2023 2021/2022 2020/2021 |
| THE ISLAMIC WORLDVIEW | 2019/2020 2017/2018 2016/2017 2015/2016 |
| THE ISLAMIC WORLDVIEW, KNOWLEDGE AND CIVILIZATION | 2020/2021 2019/2020 2018/2019 2017/2018 |
| THEORIES OF PERSONALITY | 2011/2012 |
| USRAH IN ACTION 1 | 2022/2023 |
Research Projects
Completed
| | |
| --- | --- |
| 2016 - 2020 | Modelling Concept in Child Education: Theories of Bandura vs Abdullah Nasih Ulwan |
| 2013 - 2016 | Community of Inquiry - A New Inquiry-Based Pedagogy for Realizing the Aspiration of Critical Thinking in the New Blueprint for Education 2013-2025 |
| 2013 - 2015 | Adolescents' Beliefs and Behaviour in Mobile Technology Use and Its Implications on Educational and Social Issues : A Cross Cultural Study |
| 2010 - 2013 | Comparative Analysis Between Bloom's and Malik Badri's Taxonomies of Thinking Process |
On-Going
Publications
Article
| | |
| --- | --- |
| 2022 | Socratic questioning: a philosophical approach in developing critical thinking skills. Al Hikmah International Journal of Islamic Studies& Human Sciences, 5 (4) pp. 143-161 |
| 2021 | Conceptual thinking from the Western and Islamic perspectives.. Al-Itqan: Journal of Islamic Sciences and Comparative Studies, Special Issue (3) pp. 165-191 |
| 2021 | Counselling students' perception of online learning during COVID- 19 in Malaysia. The Electronic Journal of e-Learning, 19 (4) pp. 282-295 |
| 2021 | Exploring the acceptance of augmented reality among TESL teachers and students and its effects on motivation level: a case study in Kuwait. Advances in Social Sciences Research Journal, 8 (12) pp. 23-34 |
| 2020 | Learning from the perspectives of Albert Bandura and Abdullah Nashih Ulwan: implications towards the 21st century education. Dinamika Ilmu, 20 (2) pp. 199-208 |
| 2019 | Validation of e-psychological instrument for flood victims version-II. International Journal of Advanced and Applied Sciences, 6 (1) pp. 37-42 |
| 2018 | A comparative analysis between montessori and Al-Ghazali's perspectives on child education = Analisis komparatif terhadap prinsip-prinsip al-Ghazali dan montessori dalam pendidikan kanak-kanak. Journal of Islam in Asia, 15 (2) pp. 453-476 |
| 2017 | Predicting mobile learning culture model among students of Higher learning institutions: implications on curriculum design. Pertanika Journal of Social Sciences and Humanities, 25 (Special Issue) pp. 167-184 |
| 2015 | Understanding the use of mobile and wireless technology in higher education: a case of public university students in Malaysia. British Journal of Education, Society & Behavioural Science , 5 (3) pp. 304-312 |
| 2015 | Understanding the use of mobile wireless technology in higher education: a case study of public university student in Malaysia. British Journal of Education, Society & Behavioural Science, 5 (3) pp. 304-312 |
Conference or Workshop Item
Book
Book Section