Staff Directory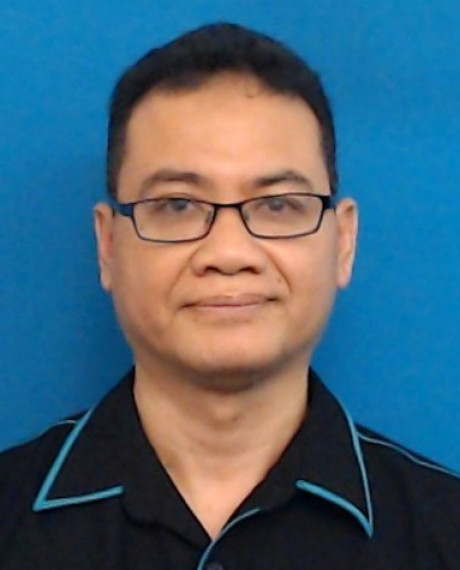 Academic Qualification
Doctor of Philosophy in Islamic Revealed Knowledge and Heritage (Usuluddin & Comparative Religion) - Doctor of Philosophy, International Islamic University Malaysia
Master of Usuluddin - Masters Degree, Universiti Malaya (UM)
Bachelor of Usuluddin - Bachelor Degree, Universiti Malaya (UM)
Noor Amali Bin Mohd. Daud (Dr.)
Assistant Professor
IIUM Gombak Campus
KULLIYYAH OF ISLAMIC REVEALED KNOWLEDGE AND HUMAN SCIENCES

Other's position:
Deputy Dean, Centre for Postgraduate Studies
---
Expert Profile
Noor Amali Bin Mohd Daud is an Assistant Professor at the Department of  Usuluddin and Comparative Religion, KIRKHS,  International Islamic University Malaysia (IIUM).
He has published numerous articles in referred Journals and  proceedings in the local as well as international conferences . Noor Amali's field of interest :  Islamic Aqidah, Firaq, Dakwah, Classical and  Contemporary Islamic Thought and  Comparative Religion. Among his notable publications are:  In the Windward of Modernity: A Study of Similarities Between Jewish Reformism in Germany and Westernizing Trend in Egypt, published in Journal Al Tajdid (2009) and also Min al-In'izal al Tamm Ila Indimaj al-Kulli: Tajribat al-Yahudiyyah al Islahiyyah Fi Muwajahat al Hadathah al Gharbiyya, published in Journal AFKAR (2010).  Noor Amali  won the Best Student Award  for his academic excellence at Ph.D level and Dean List and the University Book Prize at his Undergraduate Level. Majlis Agama Islam Wilayah Persekutuan (MAWIP) also awarded him the Best Student Award for Postgraduate academic achievement 2007. In 2011, he spent about six months at Markfield Institute of Higher Education, Leicester, UK as Post-doctorate fellow under the supervision of Prof Dr Ataullah Siddique.
Noor Amali has also served the university in many administrative  positions such as :  Academic Advisor , and the Head, Department of Usuluddin and Comparative Religion (2016-2017). He also served as Deputy Director of Ibadah Camp of KIRKHS, Coordinator for Undergraduate Programs and also Committee Member for many programs organized by the Department and the Kulliyyah. Courses taught by him are:  Islamic Aqidah, Methods of Dakwah,Issues in Usuluddin, Early Development of Islamic Thought (Master Level), Contemporary Issues in Islamic Thought, and al- Firaq . He also supervised numerous Masters and Phd Thesis in his field of interest  and also served as Examiner for many Postgraduate Dissertations. . 
Area of Specialisation
Humanities ~ Humanities ~ Religious Studies ~ Comparative Religion - Modern Movement in Islamic and Jewish Religious Thought
Humanities ~ Humanities ~ Religious Studies ~ Theology and Religious Studies - Islamic Akidah, Firaq, Methodology of Dakwah, Classical and Contemporary Islamic Thought
Humanities ~ Humanities ~ Religious Studies ~ Islamic Studies - Islamic Aqidah, Islamic Ethics, Methods of Dakwah, Islam and Other Religions
Professional Membership
2007: Member of Profesional Body / Association, Malaysian Public Service Commission (Suruhanjaya Perkhidmatan Awam)
Teaching Responsibilities
| | |
| --- | --- |
| AL-FIRAQ | 2022/2023 2021/2022 2020/2021 2019/2020 2018/2019 2017/2018 |
| AL-FIRAQ : A CRITICAL TRANSVALUATION | 2017/2018 |
| AL-FIRAQ: A CRITICAL TRANSVALUATION | 2017/2018 2016/2017 2015/2016 2014/2015 |
| CONTEMPORARY ISSUES IN AQIDAH | 2020/2021 |
| CONTEMPORARY ISSUES IN ISLAMIC THOUGHT | 2022/2023 2021/2022 2020/2021 2019/2020 2018/2019 |
| CONTEMPORARY ISSUES IN USUL AL-DIN | 2018/2019 2017/2018 |
| CRITICAL STUDY OF PHILOSOPHICAL SUFISM | 2020/2021 |
| DA'WAH AND LEADERSHIP | 2013/2014 |
| EARLY DEVELOPMENT OF ISLAMIC THOUGHT | 2017/2018 2016/2017 2015/2016 |
| FINAL YEAR PROJECT I | 2021/2022 2020/2021 2019/2020 |
| FINAL YEAR PROJECT II | 2021/2022 2020/2021 |
| INDUSTRIAL TRAINING | 2020/2021 2019/2020 2018/2019 |
| ISLAMIC AQIDAH | 2021/2022 2017/2018 2016/2017 2015/2016 2014/2015 2012/2013 |
| ISLAMIC AQIDAH (ARABIC) | 2020/2021 2019/2020 2018/2019 2016/2017 2014/2015 2013/2014 2012/2013 2009/2010 2007/2008 2006/2007 2005/2006 |
| ISLAMIC ETHICS (ARABIC) | 2009/2010 2008/2009 2007/2008 2006/2007 |
| ISLAMIC WORLDVIEW | 2014/2015 |
| METHODS OF DA'WAH | 2014/2015 2012/2013 2006/2007 |
| METHODS OF DA'WAH (ARABIC) | 2014/2015 2013/2014 2012/2013 2008/2009 2006/2007 2005/2006 |
| PRACTICUM | 2018/2019 2017/2018 2014/2015 |
| RESEARCH PAPER I | 2019/2020 2017/2018 2016/2017 2015/2016 |
| USUL AL-DIN | 2019/2020 2018/2019 2017/2018 |
| USUL AL-DIN II | 2015/2016 2014/2015 2013/2014 |
| USULUDDIN II | 2006/2007 |
| USULUDDIN II (ARABIC) | 2007/2008 |
Research Projects
Completed
| | |
| --- | --- |
| 2016 - 2019 | The Concept of Religions Other Than Islam in Classical Malay Texts |
| 2014 - 2016 | The Response of Conservative Judaism and Christian Neo-Orthodoxy to Modernity: Special Focus on Selected issues and An Analysis from Islamic Perspectives |
On-Going
| | |
| --- | --- |
| 2016 - Present | Exploring the Qur'anic Framework of Interfaith Engagement and Dialogue |
| 2016 - Present | Modern Ideologies: An Islamic Perspective |
| 2009 - Present | The Intellectual Framework of "Taghrib" in Modern Islamic Thought : A Critical Appraisal |
Publications