Staff Directory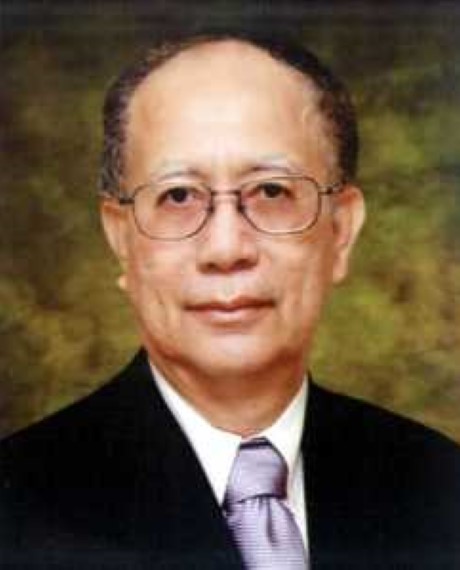 Academic Qualification
Ph.D in Mass Communication - Doctor of Philosophy, University of Wisconsin
Master of Arts in Journalism - Masters Degree, University of Wisconsin
Bachelor of Arts in History - Bachelor Degree, Universiti Malaya (UM)
Syed Arabi Bin Syed Abdullah Idid (Prof. Dato' Sri Dr.)
Professor
IIUM Gombak Campus
ABDULHAMID ABUSULAYMAN KULLIYYAH OF ISLAMIC REVEALED KNOWLEDGE AND HUMAN SCIENCES
---
sarabidid@iium.edu.my
6070
Expert Profile
Dr. Syed Arabi Idid, a Professor in the Department of Communication, Kulliyyah of Islamic Revealed Knowledge and Human Sciences was Dean of the Research Centre in 2001 and was later appointed as Rector of IIUM from 2006 until 2011. He was at University Kebangsaan Malaysia (UKM) for 22 years before joining IIUM in 1999. He was a reporter with BERNAMA from 1968 to 1971.
At UKM, he was the Head of Department of Communication, and later became Deputy Dean of the Faculty of Humanities and Social Sciences. He was an Adjunct Professor at the School of Media and Communication Studies, Faculty of Social Sciences and Humanities, UKM from February 2013 until February 2015.
Prof. Syed Arabi Idid is a member of the Board of Directors and the Asian Media Information and Communication Centre (AMIC), a founding member of the Asian Network for Public Opinion Research (ANPOR), and a member of the World Public Opinion Research Association (WAPOR) and International Communication Association (ICA). He was the President of Commonwealth Association for Education in Journalism and Communication.
He was once the President of the Malaysian Communication Association, and the President of the Institute of Public Relations Malaysia (IPRM). He was also a judge for several years in selecting the best journalists organised by the Malaysian Press Institute (MPI).
Prof. Syed Arabi Idid has conducted several public opinion studies. His interests include conducting public opinion studies, public relations and international communication.
Area of Specialisation
Social Science ~ Social Science ~ Media and Communications ~ Political Communications - Election, Polling and Media Use
Social Science ~ Social Science ~ Media and Communications ~ Journalism - History, Profile and Functions
Social Science ~ Social Science ~ Media and Communications ~ Public Relations and Communication - History, campaigns, crisis and profile
Social Science ~ Social Science ~ Media and Communications ~ Media and Globalisation (Including International Communication) 112 - News Flow, Foreign Correspondents
Professional Membership
Member of Profesional Body / Association: (Member), International Communication Association
Member of Profesional Body / Association: (Member), Association for Education in Journalism and Mass Communication
Member of Profesional Body / Association: (Ketua Projek Khas Nasional (Media, Demokrasi dan Sistem Elektoral)), Majlis Profesor Negara
Member of Profesional Body / Association: (Member), American Association for Public Opinion Research
Member of Profesional Body / Association: (Member), World Association for Public Opinion Research
Member of Profesional Body / Association: (Member), National Communication Association
1981: Member of Profesional Body / Association: (Life Member and Fellow), Institute of Public Relations Malaysia (IPRM)
1996 - 2000: Member of Profesional Body / Association: (President), Commonwealth Association for Education in Journalism and Communication
2016: Member of Profesional Body / Association: (Member), Political Studies Association
2017 - 2020: Member of Profesional Body / Association: (Council member ), Persatuan Pendidik Komunikasi Malaysia
2018: Member of Profesional Body / Association: (Founding and Council Member cum country representative ), World Association for Public Opinion Research - Asia (WAPOR-Asia)
2018: Member of Profesional Body / Association: (Life member), Persatuan Pendidik Komunikasi Malaysia
2018 - 2020: Member of Profesional Body / Association: (Advisor), Persatuan Pendidik Komunikasi Malaysia
Teaching Responsibilities
| | |
| --- | --- |
| ADVANCED COMMUNICATION RESEARCH METHODS | 2005/2006 |
| ADVANCED COMMUNICATION THEORY | 2023/2024 2022/2023 2021/2022 2020/2021 2019/2020 2018/2019 2017/2018 2016/2017 2015/2016 2014/2015 2013/2014 2012/2013 2011/2012 2005/2006 2004/2005 2003/2004 2002/2003 2001/2002 2000/2001 1999/2000 |
| ADVANCED PUBLIC RELATIONS | 2022/2023 2021/2022 2020/2021 2019/2020 2018/2019 |
| COMMUNICATION DESIGN | 2017/2018 |
| COMMUNICATION RESEARCH DESIGN | 2017/2018 2016/2017 |
| COMMUNICATION THEORY | 2015/2016 2014/2015 2013/2014 2012/2013 2011/2012 |
| FINAL YEAR PROJECT I | 2022/2023 2021/2022 2020/2021 2019/2020 |
| FINAL YEAR PROJECT II | 2022/2023 2021/2022 2020/2021 |
| MANAGING MEDIA & PUBLIC RELATIONS ORGANIZATION | 2019/2020 2014/2015 |
| MEDIA AND COMMUNICATION THEORY | 2023/2024 |
| PRINCIPLES OF PUBLIC RELATIONS | 2000/2001 1999/2000 |
| PROJECT PAPER I | 2014/2015 |
| PUBLIC OPINION & PERSUASION | 2004/2005 2003/2004 2002/2003 2001/2002 |
| PUBLIC RELATIONS CAMPAIGN | 1999/2000 1998/1999 1997/1998 1994/1995 |
| PUBLIC RELATIONS CAMPAIGN STRATEGIES | 2001/2002 2000/2001 |
| PUBLIC RELATIONS: CASE STUDIES | 2000/2001 1999/2000 |
| PUBLIC RELATIONS:CASE STUDIES | 1993/1994 |
| READINGS IN COMMUNICATION THEORY | 2018/2019 2017/2018 2015/2016 2013/2014 2012/2013 2011/2012 2005/2006 2003/2004 |
| READINGS IN PUBLIC RELATIONS | 2018/2019 2014/2015 2012/2013 2011/2012 2010/2011 2009/2010 2008/2009 2007/2008 2006/2007 2005/2006 2004/2005 |
| RESEARCH METHODOLOGY | 2023/2024 2022/2023 2021/2022 2020/2021 2016/2017 2015/2016 |
| THEORIES, PRINCIPLES AND PRACTICES OF PUBLIC RELATIONS | 2015/2016 2014/2015 2013/2014 2012/2013 2011/2012 |
| THEORIES,PRINCIPLES&PRACTICES OF PUBLIC RELAT | 2010/2011 2009/2010 2008/2009 2007/2008 2006/2007 2005/2006 2004/2005 2003/2004 2002/2003 2001/2002 2000/2001 |
Research Projects
Completed
| | |
| --- | --- |
| 2022 - 2022 | Publics Current Perceptions of Government Programmes and Issues |
| 2022 - 2022 | Public's Perceptions of Government Programmes and Current Issues |
| 2021 - 2022 | Public's Perceptions of Government Programmes and Current Issues |
| 2021 - 2022 | FGD on Public's Perceptions of Government Programmes and Current Issues |
| 2020 - 2022 | Public's Perceptions of Goverment Programmes and Current issues |
| 2020 - 2020 | Public's Perceptions of Government Programmes and Current Issues |
| 2019 - 2019 | Research on Identifying Social and Economic Issues of the Bumiputras |
| 2018 - 2019 | Research On Public Perception Towards Government Policies and Current Issues |
| 2018 - 2020 | Studying Socio Political Economic Issues in Contemporary Malaysia |
| 2018 - 2019 | Public's Perceptions of Government Programmes and Current Issues |
| 2018 - 2019 | Public's Perceptions of Government Programmes and Current Issues in Sarawak |
| 2017 - 2018 | Projek Khas Nasional (Media, Demokrasi dan Sistem Elektoral) |
| 2017 - 2017 | Perception Towards Current Issues and Government Policies: Parliament Setiawangsa |
| 2017 - 2017 | Perception Towards Current Issues and Government Policies: Parliament Sepang |
| 2017 - 2019 | Public Perception Towards Goverment Policies and Current Issues |
| 2017 - 2019 | Public Perceptions Towards Current Issues and Government Policies |
| 2016 - 2019 | Tinjauan dan Persepsi Orang Ramai Terhadap Isu Semasa |
| 2016 - 2016 | Perception of the Public Towards Current Issues and Government Policies |
| 2016 - 2018 | Life Story: Tun Pehin Seri Haji Abdul Taib bin Mahmud |
| 2016 - 2016 | Perception of the Public Towards Current Issues and Government Policies in Sarawak 2016 (Focus Group) |
| 2015 - 2015 | Research on Post By-elections 2015 |
| 2015 - 2015 | Perception of the Public Towards Government Policies in Sarawak 2015 |
| 2015 - 2017 | Perception of the Public towards Government Policies in Sarawak October 2015 |
| 2015 - 2019 | Perception of the Public towards Government Policies in Sarawak 2015 |
| 2015 - 2019 | Perception of the Public towards Government's Policy |
| 2015 - 2017 | Identification of Political and Leadership Issues among the Voters |
| 2015 - 2017 | Kajian Terhadap Media dan Mobiliti Sosial di Perupok, Kelantan |
| 2015 - 2017 | Social Mobility and Media in Marang, Terengganu |
| 2015 - 2015 | The Perception of the Public towards Government Policies 2015 |
| 2015 - 2017 | Kajian Terhadap Pekerja Industri |
| 2014 - 2018 | Peranan Media Dalam Pilihan Raya Umum / Pilihan Raya Kecil |
| 2014 - 2015 | Research on Perception of the Public Towards Government Policies |
| 2014 - 2015 | Research on Perception of the Public Towards Government Policies in Sarawak |
| 2014 - 2014 | Pilihanraya Kecil (PRK) Dun Kajang 2014 |
| 2012 - 2012 | People's Perception and Attitude Toward Government Policy |
| 2012 - 2018 | Media and Public Opinion Socialization |
| 2012 - 2017 | People Perception and Attitude towards Government Linked Agencies |
| 2011 - 2012 | Media Orientation, Intermediation and Political Behaviour among Malaysian Voters |
| 2011 - 2012 | Cadangan Kajian Impak Transformasi Politeknik Malaysia |
| 2010 - 2011 | Pembinaan Negara: Sikap dan Ekspetasi Pelajar Universiti di Malaysia |
| 2010 - 2011 | Profile of Public Relations Practitioners |
| 2008 - 2010 | Leadership Development For Higher Education Reform Programme |
| 2008 - 2011 | Patterns Of Voters Behavior In The General Election 2008 |
| 2008 - 2010 | Feasibility Study For the Establishment of A Nursing Programme at The International University In Uganda (IUIU) |
| 2006 - 2007 | Management Integrity |
| - | PERSEPSI ORANG RAMAI TERHADAP ISU SEMASA |
| - | KEPEMIMPINAN MASYARAKAT KINI |
| - | TRACKING THE VOTERS |
| - | KAJIAN PERSEPSI TERHADAP ISU SEMASA DI KEDAH |
| - | KAJIAN PERSEPSI TERHADAP PROGRAM PEMBANGUNAN DI KEDAH |
| - | KAJIAN POS PILIHANRAYA |
| - | KAJIAN POS PILIHANRAYA 2004 |
| - | DIFUSI MAKLUMAT |
| - 2005 | BELIA TAK BERPERSATUAN |
| - 2000 | Sanggang by-Election |
| - 2003 | Study on Political Gap in Rural Area : KESEDAR |
| - 2004 | 2004 Star Voter Survey - The Star |
On-Going
| | |
| --- | --- |
| 2023 - Present | National Survey on Post 15th General Election (GE15) |
| 2022 - Present | Project on National Survey of Research and Development (R&D) 2021-2022: An Analysis |
| 2022 - Present | The Impact of COVID-19 Pandemic on Students' Mental Health and Psychological Well-Being in Malaysia |
| 2022 - Present | Project on National Survey of Research and Development (R&D) 2021 |
| 2022 - Present | KL: A Civilizing City |
| 2022 - Present | Public's Current Perceptions of Government Programmes and Issues |
| 2022 - Present | Public's Perceptions of Government Programmes and Current Issues 2022 |
| 2016 - Present | Advisor at KAJIDATA Research Sdn. Bhd. |
| 2015 - Present | Tinjauan Orang Ramai Terhadap Isu Semasa |
| 2015 - Present | Kajian Elektoral Malaysia 2015 |
| 2007 - Present | Research on Young Voter (2007-2008) |
| 2004 - Present | Electoral Studies Research Unit |
| - | The Role and Functions of the Foreign Correspondents and Foreign Media in a Muslim State - Building a Media System Case in Malaysia |
| - | Pendang and Anak Bukit by Elections' Study |
Award & Recognition
| | | |
| --- | --- | --- |
| 16 Dec, 2022 | Anugerah Tokoh Rafflesia Emas - Others | National |
| 10 Jun, 2022 | Silver Award for Active Researcher ? Top 10 Contributors to IIUM Research Performance - | KCDIO |
| 17 Nov, 2021 | WAPOR Asia-Pacific Lifetime Achievement Award 2021 - World Association for Public Opinion Research (WAPOR) Asia-Pacific | International |
| 21 Jun, 2021 | Gold Award for High Citation in Indexed Journal Award - KIRKHS | KCDIO |
| 09 Jul, 2020 | Top 30 Contributors to IIUM's Research Performance - International Islamic University Malaysia | University |
| 01 Jun, 2020 | Gold Qudwah Award - Others | University |
| 14 Nov, 2019 | Fellow - ASEAN Public Relations Network | International |
| 13 Jun, 2019 | Ibrahim School 100 Years Achievements 1919 a?? 2019 (Journalism and Media Award) - SMK IBRAHIM, SUNGAI PETANI, KEDAH | National |
| 28 Sep, 2018 | Silver Award in Invention, Innovation & Design Exposition (IIDEX) 2018 - Universiti Teknologi MARA (UiTM) | National |
| 12 Jul, 2018 | IIUM Quality Research Award - | University |
| 23 Feb, 2018 | Kulliyyah of Islamic Revealed Knowledge and Human Sciences (KIRKHS) Active Publisher - | KCDIO |
| 22 May, 2017 | BERNAMA (Malaysian National News Agency) Special Award - BERNAMA (Malaysian National News Agency) | National |
| 22 May, 2017 | BERNAMA (Malaysian National News Agency) Special Award - BERNAMA (Malaysian National News Agency) | National |
| 27 Apr, 2017 | University Most Productive Researcher Award (Social Science) - International Islamic University Malaysia | University |
| 02 Sep, 2016 | Outstanding Researcher Award (University) - International Islamic University Malaysia | University |
| 18 Mar, 2016 | Quality Award - IIUM | University |
| 03 Sep, 2015 | Publication Incentive Scheme in the SCOPUS category (Arts, Social Sciences and Humanities) - Ministry of Higher Education | National |
| 16 Jan, 2011 | Darjah Gemilang Seri Mahkota Kedah - Palace of Kedah | State |
| 11 Dec, 2008 | Darjah Kebesaran Sultan Ahmad Shah Pahang - Palace of Pahang | State |
Publications
Article
| | |
| --- | --- |
| 2023 | Tan Sri Mubin Sheppard - A Malayan PR legend. New Straits Times, 14 Mar 2023 () pp. |
| 2022 | Framing COVID-19 and the movement control order: between social responsibility and editorial ideology. Malaysian Journal of Social Sciences and Humanities, 7 (4) pp. 1-15 |
| 2022 | Unravelling the roles of social media usage, individual well-being, and working environment on happiness at the workplace. Intellectual Discourse, () pp. 395-417 |
| 2021 | Factors influencing confidence in the government during Tun Dr Mahathir's leadership era among industrial workers. Jurnal Komunikasi: Malaysia Journal of Communication, 37 (4) pp. 142-160 |
| 2021 | Happiness, demographic variables, and self-perception as predictors of job satisfaction among factory employees in Malaysia. SEARCH Journal of Media and Communication Research, 13 (2) pp. 21-36 |
| 2021 | The significance of Muhyiddin's resignation. The Star Online, 18 August 2021 () pp. |
| 2020 | Conducting a longitudinal study on Malaysian public relations: some issues and challenges. Asia Pacific Public Relations Journal, 22 () pp. 1-11 |
| 2020 | Newspaper advertising for public relations practitioners during the Malaya era 1957-1963. Asia Pacific Public Relations Journal, 22 () pp. 1-8 |
| 2020 | PR practitioners' roles in crisis management: Malaysian perspectives. Asia Pacific Public Relations Journal, 22 () pp. 1-14 |
| 2020 | The early days of public relations in British Malaya: winning the hearts and minds of the Empire. Public Relations Review, 46 (2) pp. 1-6 |
| 2020 | The mediating effect of employee's job satisfaction on the relationship between transformational leadership style and employee well-being among Malaysian academics. Human Communication Journal, 3 (1) pp. 18-35 |
| 2020 | Trust, society and governance: an Islamic perspective on Malaysian institutions. Journal of Islam in Asia, xx (xx) pp. 1 |
| 2019 | 'Asabiyyah & 'Umran in Ibn Khaldun's thought. Journal of Islamic Law Review, 15 (2) pp. 129-149 |
| 2019 | Barisan Nasional's GE14 campaign materials: a reversed third-person effect. SEARCH Journal of Media and Communication Research, 11 (2) pp. 1-19 |
| 2019 | Book review: Ofer Feldman and Sonja Zmerli (Eds.), The psychology of political communicators: How politicians, culture, and the media construct and shape public discourse. Asian Journal for Public Opinion Research, () pp. 199-204 |
| 2019 | Communication education in Malaysia: early days to recent years. Jurnal Komunikasi: Malaysian Journal of Communication, 35 (1) pp. 303-318 |
| 2019 | Electoral research activities from International Islamic University Malaysia. PSA News, 30 (1) pp. 14 |
| 2019 | Framing the first Palestinian general elections by Malaysia's New Straits Times. Jurnal Komunikasi: Malaysian Journal of Communication, 35 (2) pp. 141-158 |
| 2019 | Online news and public opinion: how Malaysians respond to news on a state by-election. Human Communication, 2 (2) pp. 42-57 |
| 2019 | Online self-representation of Malaysian Muslim female students: a Facebook case study. Malaysian Journal of Media Studies, 20 (1) pp. 15-30 |
| 2019 | Pengundi belia, penggunaan media & politik. Malaysian Journal of Youth Studies, Edisi Khas Yours'18 Agenda Sosial Vol 3 () pp. 29-44 |
| 2019 | The relationship of individual well-being and working environment with job satisfaction among factory workers in Malaysia. Intellectual Discourse, 27 (1) pp. 221-243 |
| 2019 | Who sets the agenda? Locating the formation of public opinion during the Rantau by-election. Intellectual Discourse, 27 (2) pp. 373-395 |
| 2018 | Framing the reaction of President Abbas on the issue of moving the US Embassy from Tel Aviv to Jerusalem. e-BANGI, Journal of Social Sciences and Humanities, 15 (5) pp. 181-192 |
| 2018 | News consumption through SNS platforms:Extended motivational model. Journal of Communication Media Watch, 9 (1) pp. 18-36 |
| 2018 | News diffusion of a significant event: how Malaysians and Indonesians learnt of the Indonesia Airasia QZ8501 tragedy. Asian Journal of Applied Communication, 7 (2) pp. 55-70 |
| 2018 | Perception of issues by factory workers in Malaysia : the role of media. International Journal of Arts and Humaniities, 2 (11) pp. 604-614 |
| 2017 | Agenda setting: probing the issues during the 13th general election. Malaysian Journal of Communication, 33 (2) pp. 1-12 |
| 2017 | Electoral studies: Understanding some research problems. e-BANGI, Special Issue 1 (2017) () pp. 1-13 |
| 2017 | Examining political efficacy among Malaysian voters: The role of traditional and new media. Journal of Asian Pacific Communication, 27 (1) pp. 43-64 |
| 2017 | Examining political efficacy among Malaysian voters: The role of traditional and new media. Journal of Asian Pacific Communication, 27 (1) pp. 43-64 |
| 2017 | Pelantikan Hishammuddin tiada kaitan pengukuhan kuasa Najib. Berita Harian, () pp. 11-11 |
| 2017 | PR practitioners' use of social media: validation of an online relationship management model applying structural equation modeling. Malaysian Journal of Communication, 33 (1) pp. 212-228 |
| 2017 | Two studies on news diffusion of the missing Malaysian plane. Forum Komunikasi, 12 (1) pp. 1-22 |
| 2016 | A test of technology acceptance model in the use of social media among PR practitioners in Nigeria. SEARCH: The Journal of the Southeast Asia Research Centre for Communication and Humanities Journal, 8 (2) pp. 19-33 |
| 2016 | Polls shows majority proud of Malaysia. The New Sunday Times, () pp. 17 |
| 2016 | Professional values, ethics, and professionalism of public relations practitioners = Nilai-nilai profesional, etika dan profesionalisma dalam pengamal perhubungan awam. Jurnal Komunikasi: Malaysian Journal of Communication, 32 (1) pp. 287-311 |
| 2015 | Setting the media agenda: a study of the 2010 Sudanese presidential elections. Intellectual Discourse, 23 (1) pp. 53-74 |
| 2014 | Daily life satisfaction in Asia: a cross-national survey in twelve societies. Asian Journal for Public Opinion Research, 1 (3) pp. 153-202 |
| 2014 | The past and coming communication journey in Malaysia. Jurnal Komunikasi: Malaysian Journal of Communication, 30 () pp. 1-16 |
| 2012 | Social media use for information-sharing activities among youth in Malaysia. Journalism and Mass Communication, 2 (11) pp. 1029-1047 |
| 2012 | The media and public agenda among the Malay and Chinese communities during the 2008 Malaysian General Elections. Asian Social Science, 8 (5) pp. 107-115 |
| 2010 | Kajian UIAM: populariti kerajaan Barisan Nasional meningkat. Utusan Malaysia, () pp. 2 |
| 2010 | Tapak Istac jadi kampus UIAM Kuala Lumpur. Utusan Malaysia, () pp. 10-11 |
| 2007 | General election 2004 : empirical validation of voting pattern in Malaysia. Intellectual Discourse, 15 (1) pp. 1-14 |
| 2004 | The needs of the Malaysian youth with reference to a focus group. Muslim Education Quarterly, 21 (3&4) pp. 47-61 |
Conference or Workshop Item
| | |
| --- | --- |
| 2023 | Effective communication through cultural intelligence. In: International Webinar on Cultural Intelligence Towards Promoting Institutional Excellence, |
| 2022 | 4Ps and public relations. In: PR Awareness Week 2022, |
| 2022 | Malaysians' perception of optimism, trust in institutions & satisfaction towards leaders: face-to-face versus online survey methods. In: The 7th International SEARCH Conference, |
| 2022 | Managing Research. In: Webinar - Managing Research, |
| 2022 | Media and public opinion in Malaysia. In: The Power of Media in Exaggerating or Downgrading Crisis, |
| 2022 | Media use and political participation among Malaysia's aging citizens: optimism and challenges. In: Persidangan Kependudukan Kebangsaan 2022 (PERKKS 2022), |
| 2022 | The prestige of occupations in communication. In: 4th Communication Research Seminar 2022 (CORENA22), |
| 2021 | An insight into research and publication. In: Inspirational Talk: Academia & Research Journey of Prof Dato' Sri Dr. Syed Arabi Idid, |
| 2021 | Are you happy at work? Unraveling the roles of social media usage, individual wellbeing and working environment. In: 2021 ANPOR-APCA Annual Conference Program, |
| 2021 | Building societal resilience during the pandemic. In: Communication International Conference (CIC) 2021, |
| 2021 | Factors explaining party support during the COVID-19 pandemic: The leadership role. In: 28th Annual AMIC Virtual Conference (Science Communication: Managing the Now and the Future), |
| 2021 | Framing COVID-19 and the Movement Control Order: between social responsibility and editorial ideology. In: Communication Research Seminar (CORENA) 2021, |
| 2021 | Knowing the leadership traits of a Malaysian leader. In: 2021 ANPOR-APCA Annual Conference, |
| 2021 | Leadership and personality attributes of Tan Sri Muhyiddin Yassin. In: 17th Biennial International Conference on Media and Communication (MENTION2021) "Media and Communication in the New Norm: Challenges & Global Issues", |
| 2021 | Leadership traits in time of crisis: a study on the Malaysian Prime Minister facing the Pandemic. In: WAPOR 74th Annual Conference, |
| 2021 | Media & information seeking behaviour among Malaysians during the pandemic: findings from three studies 2020-2021. In: EUPRERA XXII Annual Congress, |
| 2021 | Media, credibility and trust. In: COMM Now 2021 Professional Communication Virtual Programme, |
| 2021 | Perceiving party supports and attributes of Perikatan Nasional and Pakatan Harapan. In: The 2nd International Conference on Media & Social Sciences, |
| 2021 | Slanted framing of news stories of Palestinian Presidents by New Straits Times. In: 17th Biennial International Conference on Media and Communication (MENTION2021), |
| 2021 | Social media use and credibility with the Malaysian democratic system. In: 2021 ANPOR-APCA Annual Conference, |
| 2021 | The Malaysian image of three U.S leaders: Biden, Trump and Obama. In: WAPOR Asia 4th Annual Conference, |
| 2021 | The Malaysian media dependency during COVID-19 crisis. In: WAPOR Asia 4th Annual Conference, |
| 2021 | Threatened from outside: a response from cultural resilience. In: Cultural Intelligence Towards Promoting Institutional Excellence, |
| 2021 | Three crisis cituations. In: The PR Lecture Series - PR Readiness In Facing A Volatile, Uncertain, Complex And Ambiguous Environment, |
| 2020 | Ethics and ethical behaviour. In: International Symposium On Creativity, Values & Sustainability, |
| 2020 | Factors influencing confidence in the government during Tun Mahathir's leadership era among industrial workers. In: WAPOR Asia 3rd Annual Conference, |
| 2020 | Perception of Yemeni Students in Malaysia on the MCO Movement Controlled Order. In: 2020 ANPOR-APCA Annual Conference, |
| 2020 | Scholar's insight. In: Communication Research Seminar (CORENA 2020), |
| 2019 | Conducting a longitudinal study on public relations: some issues and challenges. In: The 3rd Asia Pacific Public Relations Research and Education Network (APPRREN) International Research Symposium, |
| 2019 | Fake news, media credibility and trust on institutions. In: Kuala Lumpur International PR Conference (KLIP) 2019, |
| 2019 | Institutional confidence in Malaysia. In: GE14 and the Year Since: Analyses and Perspectives 2019, |
| 2019 | Kajang by-election: a study of voter behaviour. In: 2019 ANPOR-APCA Annual Conference, |
| 2019 | Media and communication: past, present and future. In: International Conference on Media and Communication (MENTION2019), |
| 2019 | More than fake news… opinion manipulation. In: Forum on Fake News & Politics in Malaysia, |
| 2019 | News online and public opinion: how Malaysians responded to news on a state by-election. In: 27th Asian Media Information and Communication (AMIC) Annual Conference, |
| 2019 | Polling: The Malaysian General Election of 2018 and the period after. In: WAPOR Asia 2nd Annual Conference: Digital Democracy, |
| 2019 | Public opinion and elections. In: WAPOR Asia Second Annual Conference, |
| 2019 | Reliance, media exposure and credibility. In: International Conference on Media and Communication 2019 (MENTION2019), |
| 2019 | Reliance, media exposure and credibility. In: International Conference on Media and Communication 2019 (MENTION2019), |
| 2019 | The impact of leadership style and staff well-being on job satisfaction among academic staff in a Malaysian public university. In: International Conference of Religion, Governance and Sustainable Development (ICRDG 2019), |
| 2019 | The Semenyih by-election: survey findings on voters and issues. In: Seminar on Post-GE14 By-Elections: Implications for GE15, |
| 2019 | Theory development in studying communication: focusing on news diffusion, agenda setting and third person effect. In: Communication Research Seminar (CORENA 2019), |
| 2019 | Three public relations practitioners in British Malaya. In: International Conference on Media and Communication 2019 (MENTION2019), |
| 2019 | Trusting the institutions in Malaysia: an Islamic sociological perspective. In: International Conference On Religion, Governance And Sustainable Development (ICRGD2019), |
| 2018 | Barisan Nasional in GE 14: miscalculating the political campaign. In: ICA Regional Conference 2018, |
| 2018 | Communication education in Malaysia: early days to current issue. In: International Seminar on Media and Communication (ISMEC 2018), |
| 2018 | Development of two theories.. third person effect & agenda setting. In: School of Multimedia Technology and Communication (SMMTC) Postgraduate Colloquium 2018, |
| 2018 | Malaysian image of two U.S. leaders: Obama and Trump. In: 2018 WAPOR-Asia Conference – New Era of Public Opinion Research in Asia, |
| 2018 | National current issues. In: Seminar on GE14: An Analysis, |
| 2018 | Syed Hussein Idid: satu sejarah ringkas. In: Siri Syarahan CenPris: Dato Jenaton, |
| 2018 | The Malaysian 14th General election: media use and trust among party supporters. In: Forum Media dan Komunikasi Menjelang Pilihan Raya Umum Ke-14, |
| 2018 | The relationship between individual well-being, working environment and job satisfaction among factory workers in Malaysia. In: International Seminar on Media and Communication (ISMEC 2018), |
| 2017 | Conducting public opinion research in Asia: From the Malaysian experience. In: World Association for Public Opinion Research (WAPOR) Asia Meeting & WAPOR Asia Conference 2017, |
| 2017 | Ethical questions and the symmetrical relationship of PR organisations. In: Public Relations Training Programme 'Public Relations in the Digital Age: Ethical Issues and Professionalism', |
| 2017 | Media use and political efficacy in Malaysia: Comparing their roles in 2012 and 2013. In: The 25th Asian Media Information and Communication (AMIC) Annual Conference, |
| 2017 | Perceived influence of opposition political campaign materials on voters. In: International Conference on Communication and Media 2016 (i-COME'16), |
| 2017 | Robots or riots. In: Dialog Session TN50x, Hope of Nation: Towards Great Future Media Leader, |
| 2017 | Student satisfaction with hostel in international campus: A literature review. In: The 14th International Conference on Innovation and Management (ICIM 2017), |
| 2017 | Studying PR: the concept of empowerment. In: 4th Conference on Communication, Culture and Media Studies (CCCMS 2017), |
| 2017 | The emergence of government information services in British Malaya: Exploring the antecedent growth of public relations in Malaysia. In: The 8th International History of Public Relations Conference, |
| 2016 | Assessing audience effects from journalism-media studies. In: UiTM MASSCOMM Premier Lecture Series, |
| 2016 | Differential development of two theories: news diffusion and agenda setting. In: The International Conference on Communication and Media 2016 (i-COME'16), |
| 2016 | Factors influencing trust in public institutions among Malaysians. In: Empirical Political Science Research Conference "Democracy in Mutation? Local, National, Global", |
| 2016 | Islamic advertising and advertisements: some concerns. In: International Seminar on Islamic Advertising 2016 (ISIA2016), |
| 2016 | Learning a tragic event: how Malaysians and Indonesians learned of the Indonesia AirAsia crash. In: International Society for Teacher Education (ISfTE) 2016 Asia Pacific Regional Conference, |
| 2016 | Malaysia overall politics. In: PETRONAS 2016 Lecture Series, |
| 2016 | Recruiting the public relations officer during British Colonial Malaysia. In: IUKL International Postgraduate Colloquia (IIPC 2016), |
| 2016 | Social mobility: Robert Putnam's American divided society in a Malaysian family setting. In: ASEAN and Japan' Symposium: Contemporary Education and Family Life in ASEAN and Japan 2016, |
| 2016 | Voters in Sarawak: a preliminary overview . In: Seminar on Sarawak State Essembly Elections 2016: Issues and Perspectives, |
| 2015 | Learning a tragic news: a diffusion study of the Malaysian plane shot over Ukraine. In: 2015 Asian Network for Public Opinion Research (ANPOR) Annual Conference, |
| 2015 | Media and politics: a study among youth in Malaysia. In: 2015 Asian Network for Public Opinion Research (ANPOR) Annual Conference, |
| 2015 | On learning about the missing Malaysian plane: a study on news diffusion . In: The 24th Annual AMIC Conference 2015, |
| 2015 | Politik, kepimpinan dan isu-isu semasa: dapatan perbincangan kumpulan fokus di Kelantan, Terengganu dan Pahang. In: Pembentangan Data dan Analisis Awal Kajian Elektorla Malaysia 2015, |
| 2014 | Political efficacy among Malaysian voters: the role of traditional and new media. In: 2nd Annual Conference of the Asian Network of Public Opinion Research (ANPOR), |
| 2013 | 1Malaysia's 'People First, Performance Now': Government public relations in multicultural, multireligious Malaysia. In: Conference on PR and Strategic Communication in Divided Societies, |
| 2013 | Analyzing effects of political literature: the third-person effect on party members. In: Asian Network for Public Opinion Research in (ANPOR) Annual Conference 2013, |
| 2012 | Pembinaan Negara: sikap dan ekspektasi pelajar universiti di Malaysia. In: Seminar Hasil Penyelidikan Kementerian Pengajian Tinggi: Sains Sosial dan Kemanusiaan, |
| 2012 | The Mediating effect of interpersonal influence between mass media nfluence and University Student's Voting Intention. In: One-Day Seminar on Youth, Media and Politics: , |
| 2010 | Analyzing political campaign effects : a test of the third-person effects theory. In: International Conference on Communication and Media, |
| 2010 | Testing the third-person effects theory on political campaign in Malaysia. In: International Communication and Media Conference (ICOME'10), |
| 2010 | The role of blogs in an emerging society: a study of a Malaysian by-election. In: 19th Asian Media Information and Communication Centre (AMIC) Annual Conference, |
| 2005 | Media credibility and its correlate with popular votes during elections. In: International Conference on Mediamorphosis: Communication Technology and Growth, |
Book
| | |
| --- | --- |
| 2018 | Pilihan raya kecil Sungai Limau, Kajang, Balingian dan Pengkalan Kubor. IIUM Press, International Islamic University Malaysia, ISBN: 978-967-418-574-9 |
| 2017 | Political information-seeking and political efficacy. IIUM Press, International Islamic University Malaysia, ISBN: 978-967-418-623-4 |
| 2011 | Peranan media massa dalam pilihan raya umum. IIUM Press, ISBN: 978-967-0225-37-1 |
| 2009 | IIUM at 25: the path travelled and the way forward. IIUM Press, ISBN: 9789675272103 |
| 2007 | Belia tidak berpersatuan: laporan kajian. IIUM Press, ISBN: 9789834229207 |
| 2005 | Institute of Public Relations Malaysia: a historical perspective. Research Centre, International Islamic University Malaysia, ISBN: 9832957451 |
Book Section
| | |
| --- | --- |
| 2023 | A murabbi and eminent institutional leader. In: KIRKHS and IIIT East and Southeast Asia Office, IIUM, ISBN: 978-967-19812-7-6, pp. 24-33 |
| 2021 | General Elections in Malaysia: voting out a 61 year old ruling party in 2018. In: UiTM Press, ISBN: , pp. 1-26 |
| 2021 | General Elections in Malaysia: voting out a 61 year old ruling party in 2018. In: UiTM Press, ISBN: , pp. 1-26 |
| 2021 | Minat politik dan pandangan terhadap masa depan negara, keluarga dan ekonomi dalam kalangan belia: sumbangan media. In: Penerbit UiTM, ISBN: 978-967-363-723-2, pp. 21-44 |
| 2019 | The International Islamic University Malaysia: moving towards a world class university. In: IIUM Press, International Islamic University Malaysia, ISBN: 978-967-491-044-0 / 978-967-491-035-8, pp. 59-68 |
| 2019 | The International Islamic University Malaysia: moving towards a world class university. In: IIUM Press, International Islamic University Malaysia, ISBN: 978-967-491-044-0 / 978-967-491-035-8, pp. 59-68 |
| 2018 | Pengundi dan isu dalam pilihan raya kecil Kajang. In: IIUM Press, International Islamic University Malaysia, ISBN: 978-967-418-574-9, pp. 51-77 |
| 2017 | 1Malaysia: 'People first, performance now'. a critical perspective on the nation building approach in Malaysia's government public relations.. In: Routledge, ISBN: 978-1-138-86013-1, pp. 150-172 |
| 2017 | 1Malaysia: 'People first, performance now'. a critical perspective on the nation building approach in Malaysia's government public relations.. In: Routledge, ISBN: 978-1-138-86013-1, pp. 150-172 |
| 2017 | 1Malaysia: 'People first performance now' A critical perspective on the nation building approach in Malaysia's government public relations. In: Routledge, ISBN: 978-1-138-86013-1, pp. 150-172 |
| 2016 | Factors affecting communication studies in Malaysia. In: University of Malaya Press, ISBN: 978-983-100-844-7, pp. 1-16 |
| 2016 | Factors affecting communication studies in Malaysia. In: University of Malaya Press, ISBN: 978-983-100-844-7, pp. 1-16 |
| 2015 | The mediating effect of interpersonal influence between mass media influence and university students' voting intention. In: Penerbit Universiti Malaysia Perlis, ISBN: 978-967-0922-07-2, pp. 162-194 |
| 2015 | The young Malaysian voter. In: Penerbit Universiti Malaysia Perlis, ISBN: 978-967-0922-07-2, pp. 1-25 |
| 2015 | The young Malaysian voter. In: Penerbit Universiti Malaysia Perlis, ISBN: 978-967-0922-07-2, pp. 1-25 |
| 2014 | Attributes of political candidates: perspectives of youth. In: Media and Democracy Research Group, UKM, ISBN: 978-983-2795-27-8, pp. 279-294 |
| 2014 | Attributes of political candidates: perspectives of youth. In: Media and Democracy Research Group, UKM, ISBN: 978-983-2795-27-8, pp. 279-294 |
| 2014 | Factors influencing Malaysian youth first identity disclosure. In: Media and Democracy Research Group, UKM, ISBN: 978-983-2795-27-8, pp. 313-332 |
| 2014 | Media credibility: a longitudinal perspective. In: Media and Democracy Research Group, UKM, ISBN: 978-983-2795-27-8, pp. 61-78 |
| 2014 | Media credibility: a longitudinal perspective. In: Media and Democracy Research Group, UKM, ISBN: 978-983-2795-27-8, pp. 61-78 |
| 2014 | Perceptions of employees on management integrity: a comparative study. In: Media and Democracy Research Group, UKM, ISBN: 978-983-2795-27-8, pp. 149-167 |
| 2014 | Perceptions of employees on management integrity: a comparative study. In: Media and Democracy Research Group, UKM, ISBN: 978-983-2795-27-8, pp. 149-167 |
| 2011 | Youth and politics. In: Penerbit Universiti Kebangsaan Malaysia, ISBN: 9789679429589, pp. 52-66 |
| 2009 | Pola pergerakan bekas-bekas murid sekolah menengah kebangsaan agama 1978-2004. In: IIUM Press, ISBN: 9789833855780, pp. 325-331 |
| 2009 | The IIUM: towards a research-intensive university. In: IIUM Press, ISBN: 9789675272103, pp. 77-91 |
| 2008 | Development of the Islamic legal system. In: Thomson Learning, ISBN: 978-981-4232-90-6, pp. 231-239 |
| 2008 | Development of the Islamic legal system. In: Thomson Learning, ISBN: 978-981-4232-90-6, pp. 231-239 |
| 2006 | Analysing media effects: The third-person effect on party members. In: Penerbit Universiti Sains Malaysia, ISBN: 983-3391-83-4, pp. 76-105 |
Monograph