Staff Directory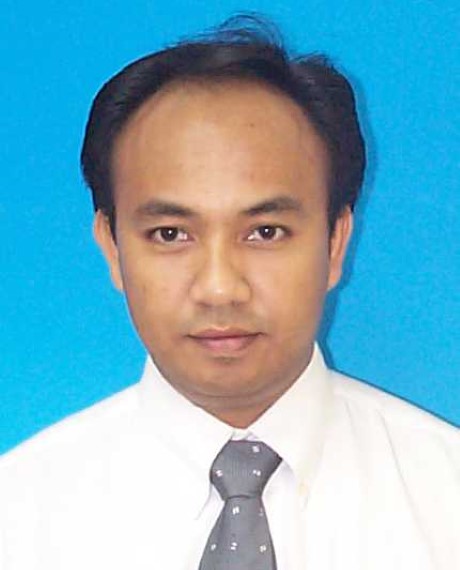 Academic Qualification
Ph.d Architecture - Doctor of Philosophy, University of Queensland
Master of Arts in Architectural Studies - Masters Degree, University of Sheffield
Bachelor of Arts in Architecture - Bachelor Degree, University of Sheffield
Architecture - Diploma, University of Sheffield
Srazali Bin Aripin (Asst. Prof. Ar. Dr.)
Assistant Professor
IIUM Gombak Campus
KULLIYYAH OF ARCHITECTURE AND ENVIRONMENTAL DESIGN

Other's position:
Head, Kulliyyah of Architecture and Environmental Design
---
Expert Profile
Dr Srazali Aripin is currently an Assistant Professor at the Department of Architecture, Kulliyyah of Architecture and Environmental Design (KAED), International Islamic University Malaysia (IIUM). He obtained his Doctor of Philosophy in Architecture (thesis entitled "Healing Architecture": A study of daylight in public hospital designs in Malaysia) from the University of Queensland, Brisbane, Australia in 2010. He has been active in presenting his works at local and international conferences including at the 8th World Congress & Exhibition on Design & Health, in Kuala Lumpur Convention Centre, Malaysia (2012) and at the First Saudi Forum for Planning & Design of Hospitals in Riyadh, (2013).
His works have also been published in the Arab World Geographer (vol. 13, no. 2, 2010, pp. 138-149, a Scopus indexed journal). He has earned several awards including Gold Award at IIUM Research, Invention and Innovation Expo, (IRIIE, 2013); the prestigious Royal Institute of British Architects (RIBA) University Awards from British Gas (1991); the Pilkinton Building Science Award (1992) and GRADUS Degree Award (1992).
At KAED, Dr Srazali Aripin has held two administrative positions, namely as Deputy Dean of Academic Affairs and Deputy Dean of Students Affairs. He also served as the Project Director Representative (PDR) in the refurbishment of the IIUM Rectory building; a member of the organizing committee of the First World Congress on Integration & Islamicisation of Acquired Human Knowledge (FWCII); and as Election Commissioner for the Students' Representative Council (SRC) Election 2014/2015. Dr Srazali Aripin is currently a board member for Daya Bersih Sdn Bhd, a subsidiary company of IIUM Holdings Sdn. Bhd.
Professionally, Dr Srazali Aripin has worked as an architect for five years prior to joining the academic fraternity in 2000. He is a registered graduate member of the Lembaga Arkitek Malaysia (LAM) and Malaysian Institute of Architects (PAM). He currently serves as an accreditation panel member in the Majlis Akreditasi dan Pengajian Senibina Malaysia (MAPSM).
Area of Specialisation
Engineering Tech ~ Applied Sciences And Technologies ~ Architecture ~ Other Architecture n.e.c. - Daylighting and passive design in building
Engineering Tech ~ Applied Sciences And Technologies ~ Architecture ~ Interior and Environment Design
Engineering Tech ~ Applied Sciences And Technologies ~ Construction and Project Management ~ Other Construction and Project Management n.e.c. - Involve in Consultancy and |project delivery of housing development
Engineering Tech ~ Applied Sciences And Technologies ~ Architecture ~ Hospital Design - Patient health outcome in a healing environment of hospital buidlings
Teaching Responsibilities
| | |
| --- | --- |
| BUILDING SERVICES 1 | 2023/2024 |
Research Projects
Completed
| | |
| --- | --- |
| 2022 - 2022 | Bengkel Training of Trainers (ToT) dan Audit Akses Kemudahan Mesra OKU kepada Pegawai Jabatan Pendidikan Negeri dan Pegawai Pejabat Pendidikan Negeri Bagi Zon Selatan |
| 2022 - 2022 | Bengkel Training of Trainers (ToT) dan Audit Akses Kemudahan OKU Kepada Pegawai Jabatan Pendidikan Negeri dan Pegawai Pejabat Pendidikan Daerah Bagi Zon Sabah/Labuan |
| 2022 - 2022 | Program Training of Trainers (ToT) Workshop and Access in the Built Environment at Perak, Johor and Terengganu 2021-2022 |
| 2022 - 2022 | Bengkel Training of Trainers (ToT) dan Audit Akses Kemudahan Mesra OKU kepada Pegawai Jabatan Pendidikan Negeri dan Pegawai Pejbat Pendidikan Daerah bagi Zon Tengah |
| 2022 - 2022 | Forum 'Inclusive Smart City' Sempena Hari Orang Kurang Upaya (OKU) Sedunia 2022 Negeri Selangor |
| 2022 - 2022 | Program Seminar Kesedaran Keperluan Terhadap Orang Kurang Upaya (OKU) Dalam Rekabentuk Sejagat 2022 dan Bengkel Training of Trainers (ToT) dan Audit Akses Dalam Persekitaran Alam Bina 2022 di Petaling Jaya |
| 2021 - 2023 | Penyediaan pelan pengurusan pemuliharaan (CMP) dan kerja-kerja pendokumentasian yang berkaitan ke atas bangunan warisan kebangsaan - bangunan Sultan Abdul Samad (BSAS Blok A) dan bangunan Pejabat Pos Besar (BSAS Blok B) |
| 2021 - 2021 | Bengkel Kesedaran Keperluan Terhadap Orang Kurang Upaya (OKU) dalam Rekabentuk Sejagat |
| 2016 - 2017 | Development of An Innovative Model to Empower Wakaf Authorities in the Provision of Affordable Housing |
| 2016 - 2020 | A Study into Procurement and Project Delivery System to Empower Wakaf-Zakat in the Provision of Housing for the Ummah |
| 2016 - 2020 | Developing a Framework for Determining Adequacy, Currency and Sufficiency of Haddul Kifayah and their Application in the Provision of Housing for The Ummah |
| 2016 - 2020 | Risk management in the Provision of Wakaf-Zakat Housing |
| 2016 - 2020 | Determining the benchmark for Shariah legitimacy in the provision of Wakaf-Zakat housing |
| 2016 - 2016 | Customer Satisfaction Survey of Facilities by DBSB of Gombak Campus IIUM |
| 2016 - 2019 | A Study on the Need for a Comprehensive Guideline on Design and Planning (Quality and Standards) of Low-Cost Housing for Shari'ah Compliant |
| 2015 - 2021 | Developing A Proposed Model For Zakat-Waqaf Collaboration In The Provision Of Appropriate Housing For Needy Muslims In Malaysia |
| 2014 - 2015 | Comparison Study on Facility Management Service Rate in InternationalIslamic University Malaysia with other Universities and Organisations |
| 2013 - 2016 | Unique Elements of the Historical and Traditional Mosque in Malaysia |
| 2012 - 2015 | Original Project Title: Green Building Index for Healthcare Facilities in Malaysia Final Revision Project Title: Sustainability Evaluation of public Hospital Building in Malaysia in Using Green Rating Tool |
| 2004 - 2017 | Comparative Study on Passive Design Considerations of Selected Hospital Designs in Malaysia |
| 2004 - 2017 | A Background Study on Hospital Design and Building Typology, its Development in the Malaysian Context with Respect to World Health Organisation (WHO): Issues on Passive Design |
On-Going
| | |
| --- | --- |
| 2023 - Present | Program Anugerah Premis Mesra OKU Negeri Pahang |
| 2023 - Present | Pelaksanaan Bengkel Trainng og Trainers (ToT) Dan Audit Akses Dalam Persekitaran Alam Bina Di Kuching, Sarawak bagi Tahun 2023 |
| 2023 - Present | Kajian Pelaksanaan Penambahbaikan Berdasarkan Audit Akses Yang Telah Dijalankan |
| 2023 - Present | Bengkel Training of Trainers (ToT) dan Audit Bandar Bebas Halangan Majlis Bandaraya Subang Jaya |
| 2016 - Present | Critical Success Factor (CSF) in the Provision of Wakaf Zakat Housing: Design and Standard |
| 2015 - Present | Young Graduates? Affordability in the Provision of Decent Accommodation in the Klang Valley |
| 2014 - Present | Idenfying the Key Factors of Fire and Life Safety in Public Hosptal Buildings in Klang Valley |
| 2013 - Present | The Social and Cultural Influences of New Housing Designs and Structures in Kerala Society, A Case Study on the Work of Architect PA Nazeerkhan |
| 2012 - Present | Renovation of the Office of the Rector |
| 2012 - Present | Eco-Friendly Campus |
| 2012 - Present | IIUM Master Plan (Data Collection) |
| 2011 - Present | RU 2011: The Impact of Physical Environment in Hospital Wards to Patients and Medical Staff in Public Hospital Building in Klang Valley |
| 2011 - Present | RU 2011: Building up a Framework For Measuring ROI for E-Learning in a Public University: Case Study IIUM |
Publications
Article
| | |
| --- | --- |
| 2023 | A comparative analysis between experts and local people's perspective on challenges in creating flood resilient housing in Malaysia. International Journal of Business and Technology Management, 5 (3) pp. 1-12 |
| 2023 | Review on guideline pertaining to flood resistance design for residential architecture in Malaysia and UK. Jurnal Kejuruteraan, 6 (Special Issue 1) pp. 1-16 |
| 2022 | Capturing the heritage of British Colonial school building through measured drawings in Malaysia : a case of PULAPOL Batu Lama School. International Journal of Environment, Architecture, and Societies, 2 (1) pp. 16-26 |
| 2022 | The impacts of physical environment towards children with cerebral palsy. International Journal for Studies on Children, Women, Elderly and Persons With Disabilities, 15 (6) pp. 42-51 |
| 2022 | Understanding flood vulnerability issues in Hulu Langat residential zone: a study of Taman Sri Nanding, Hulu Langat, Malaysia. Journal of Advancement in Environmental Solution and Resource Recovery, 2 (2) pp. 56-63 |
| 2020 | A study on quality of cost data in Life Cycle Cost analysis of maintenance during the in-use phases of university building. Malaysian Construction Research Journal (MCRJ), 31 (2) pp. |
| 2020 | Identifying shariah governance and construction procurement system of property development under Islamic Johor Corporation. International Journal of Psychosocial Rehabilitation, 24 (01) pp. 549-561 |
| 2019 | Investigation on energy efficiency of lighting system in a university library. Journal of Architecture, Planning and Construction Management, 9 (1) pp. 39-55 |
| 2019 | Zakat and wakaf funded housing for the poor and needy – an analysis of the zakat and wakaf authorities roles from the authorities' perspectives. Planning Malaysia, 17 (1) pp. 70-81 |
| 2019 | Zakat houses design and planning (quality and standard) from shariah perspective. Planning Malaysia, 17 (1) pp. 176-185 |
| 2018 | A comparative review of design requirements for natural smoke ventilation in hospital buildings. Planning Malaysia, 16 (2) pp. 334-344 |
| 2018 | An overview of the construction techniques of traditional Malay houses: Rumah Kutai, Perak. Environment Behaviour Proceedings Journal, 3 (7) pp. 255-264 |
| 2018 | Housing assistance under the zakat, disbursement schemes in Malaysia. The Journal of Social Sciences Research, Special Issue (2) pp. 299-302 |
| 2018 | Permissibility of wakaf in the provision of affordable housing. Advanced Science Letters, 24 (7) pp. 4922-4925 |
| 2018 | Zakat and wakaf funded housing for the poor and needy – an analysis of the zakat and wakaf authorities roles from the authorities' perspectives. Journal of the Malaysian Institute of Planners, () pp. |
| 2017 | Legal considerations of housing development on waqaf land in Malaysia. World Applied Sciences Journal, 35 (12) pp. 2591-2596 |
| 2017 | Measures in curbing poor compliance to building control regulation among renovated terrace houses. International Journal of Law in the Built Environment, 9 (3) pp. 256-271 |
| 2016 | A review on the application of bills of quantities (BQ) in construction project procurement. Journal of Scientific Research and Development, 3 (4) pp. 102-105 |
| 2016 | A review on the Malaysian public private partnership (PPP). Journal of Scientific Research and Development, 3 (4) pp. 112-117 |
| 2016 | A survey on required time allocated vs. actual time spent by academic in pursuit of key performance indicators (KPIs) at Department of Quantity Surveying, KAED, IIUM. Journal of Scientific Research and Development, 3 (4) pp. 42-48 |
| 2016 | A survey on the space and living condition of zakat house for asnafs fakr and miskin. Journal of Scientific Research and Development, 3 (4) pp. 138-143 |
| 2016 | ASEAN economic community: awareness and acceptance of selected member countries. Journal of Scientific Research and Development, 3 (4) pp. 124-132 |
| 2016 | ASEAN economic community: the potential impacts of labour mobility on the economy and construction industry. Journal of Scientific Research and Development, 3 (4) pp. 144-149 |
| 2016 | Assessing the prospect of using Tahkim as a Shariah‐compliant ADR for resolving construction disputes. Journal of Scientific Research and Development, 3 (4) pp. 91-94 |
| 2016 | Identification of Islamic leadership principles and their applicability in construction project management. Journal of Scientific Research and Development, 3 (4) pp. 66-70 |
| 2016 | Takaful: a review on performance, issues and challenges in Malaysia. Journal of Scientific Research and Development, 3 (4) pp. 71-76 |
| 2015 | The relevance of green building in creating a healing environment in hospital designs in Malaysia = Kerelevenan 'Green Building' dalam membentuk suasana pemulihan pada reka bentuk hospital di Malaysia. Perspektif: Jurnal Sains Sosial dan Kemanusiaan, 7 (3) pp. 39-46 |
| 2015 | Unique elements of the traditional and vernacular Masjids in Malaysia; traditional elements acquainting practical sustainability . Applied Mechanics and Materials, 747 () pp. 76-79 |
| 2010 | Healing architecture: daylighting design in hospital environments in Malaysia. Arab World Geographer, 13 (2) pp. 138-149 |
Conference or Workshop Item
| | |
| --- | --- |
| 2023 | Exploring the physical environment opportunities for accessibility in homes of children with cerebral palsy in Malaysia. In: UIA World Congress of Architects, |
| 2023 | Humanistic expression of Hospital Space Design in Malaysia. In: International Summit Forum of China Hospital Interior Designer, 24th China Hospital ITAL CONSTRUCTION CONFERENCE, |
| 2021 | Revealing the unsung community masjids of Gombak to the Nation's history. In: The International Conference on Heritage and Cultural Conservation (InHERIT) 2020, |
| 2021 | Sekolah Batu Lama Pulapol, Kuala Lumpur. In: International Conference on Heritage and Cultural Conservation 2020 (InHERIT 2020), |
| 2020 | Architectural design for infectious disease facilities: brief design review of case studies from the past & current facilities in Malaysia and around the globe. In: Medical Requirement and Design of Infectious Disease Facilities Workshop, |
| 2019 | Delivering quality service through innovation of existing health clinics for sustainability: a theoretical initiative through architectural design proposal. In: UIA-PHG Seminar 2019, New Zealand Health Design Council Conference 2019, Christchurch, New Zealand 30-31st July 2019., |
| 2019 | To what extent should hospital be design for expected emergency and preparedness to manage unforseen disaster: sharing hospital design experiences as case study. In: 2019 International Humanitarian Conference, |
| 2016 | A review on the application of Bills Of Quantities (BQ) in construction project procurement. In: International Conference on Business and Technology Management 2016, |
| 2016 | A review on The Malaysian Public Private Partnership (PPP). In: International Conference on Business and Technology Management 2016, |
| 2016 | ASEAN economic community: Awareness and acceptance of selected member countries. In: International Conference on Business and Technology Management 2016, |
| 2016 | ASEAN economic community: The potential impacts of labour mobility on the economy and construction industry. In: International Conference on Business and Technology Management 2016, |
| 2016 | Assessing the prospect of using Tahkim as a Shariah-compliant ADR for resolving construction disputes. In: International Conference on Business & Technology Management, |
| 2015 | Ascertaining transparency and accountability in the practice of assessment of claims for loss and damage in contractor's all risks (car) takaful. In: 3rd AICIF Asean International Conference on Islamic Finance 2015, |
| 2015 | Building design can impact every facet of patient safety, sometimes in unexpected way. Are hospital managers and healthcare providers being supported to address this?. In: MSQH Post Conference Seminar: Impact of Hospital Design And Medical Technology On Patient Safety: Getting It Right Saves More Lives., |
| 2015 | Islamisation of human knowledge in the built environment education: a case of the Bachelor of Science in architectural studies, international Islamic university Malaysia. In: The Second International Conference on Thoughts on Human Sciences in Islam, |
| 2015 | Preliminary discussion on the potential of zakat-waqaf collaboration in the provision of housing for the needy Muslims. In: National Conference on Zakat aand Economic Development 2015 (NCOZ 2015), |
| 2015 | Preliminary discussion on the potential of zakat-waqaf collaboration in the provision of housing for the needy Muslims. In: Persidangan Zakat Dalam Pembangunan Ekonomi: Peringkat Kebangsaan 2015, |
| 2015 | Protecting zakat and waqaf assets through takaful. In: 3rd ASEAN International Conference on Islamic Finance (AICIF 2015), |
| 2015 | Zakat houses for asnaf faqr and miskin: are houses appropriate and adequate?. In: 3rd Asean Islamic Finance Conference (AICIF 2015), |
| 2014 | Ethem beu Mosque, Tirana, a sparkle of Islamic architecture in Albania. In: International Research, Invention and Innovation Exhibition 2014 (IRIIE2014), |
| 2014 | Extracting the principles of sustainability from the architecture of colonial hospitals in Malaysia: appreciating the past wisdoms as best practices. In: XXVth International Union of Architects World Congress, |
| 2013 | Capacity building in infrastructure for socio-economic growth and development: Malaysia and International Islamic University Malaysia (IIUM) as an ideal initiator and host of the 1st dedicated and construction focused training institution for the Muslim world?. In: 1st World Congress on Integration & Islamicisation of Acquired Human Knowledge (FWCII 2013), |
| 2013 | Hospital design in tropical Malaysia - towards a green agenda. In: 33rd UIA/PHG International Seminar on Public Healthcare Facilities, |
| 2013 | Hospital designs in tropical Malaysia: towards a green agenda. In: UIA-PHG Annual Healthcare Forum + GUPHA Meeting at IIDEX Canada, |
| 2013 | Proposed methodology to assess Islamicisation of human knowledge (IoHK) in the built environment education: a case study of Kulliyyah of Architecture & Environmental Design (KAED), International Islamic University Malaysia (IIUM). In: 1st World Congress on Integration and Islamicisation of Acquired Human Knowledge (FWCII-2013), |
| 2013 | Social and cultural impact of grand mosque Durres on the development of Muslim community, Albania . In: Conference of Iran and Malaysia, Experiences in Islamic Architecture & Built Environment, |
| 2010 | Creating a healing environment in hospital buildings through day-lighting design. In: 3rd International Conference on Advancement in Science and Technology (iCAST) 2010, |
| 2004 | Comparative study on passive design considerations on selected hospital designs in Malaysia. In: Seminar on Passive Design Consideration in the Built Environment, |
Book
| | |
| --- | --- |
| 2022 | Masjid Jamek Sultan Abdul Samad Kuala Lumpur : Yesterday, Today and Tomorrow. KAED Universal Design Unit (KUDU), and Department of Architecture, Kulliyyah of Architecture and Environmental Design, International Islamic University Malaysia, ISBN: 978-983-3142-46-0 |
| 2021 | MASJID LAMA BATU 6, BATU 6 JALAN GOMBAK, 53100 KUALA LUMPUR, SELANGOR MALAYSIA. Department of Architecture, Kulliyyah of Architecture and Environmental Design, International Islamic University Malaysia, ISBN: ISBN 978-967-25996-3-0 |
| 2021 | MASJID LAMA BATU 6, BATU 6 JALAN GOMBAK, 53100 KUALA LUMPUR, SELANGOR MALAYSIA. Department of Architecture, Kulliyyah of Architecture and Environmental Design, International Islamic University Malaysia, ISBN: ISBN 978-967-25996-3-0 |
| 2021 | TURATH: Islamic Architectural Heritage 2021. Department of Architecture, Kulliyyah of Architecture and Environmental Design, International Islamic University Malaysia, ISBN: 978-967-25996-0-9 |
| 2011 | Architectural design practice and projects. IIUM Press, ISBN: 9789674180591 |
Book Section
| | |
| --- | --- |
| 2022 | An introduction to Masjid Jamek Sultan Abdul Samad: yesterday, today and tomorrow. In: KAED Universal Design Unit (KUDU), and Department of Architecture, Kulliyyah of Architecture and Environmental Design, International Islamic University Malaysia, ISBN: 978-983-3142-46-0, pp. 1-16 |
| 2022 | Architecture of Masjid Jamek Sultan Abdul Samad. In: KAED Universal Design Unit (KUDU), ISBN: 978-983-3142-46-0, pp. 49-59 |
| 2022 | Architecture of Masjid Jamek Sultan Abdul Samad. In: KAED Universal Design Unit (KUDU), ISBN: 978-983-3142-46-0, pp. 49-59 |
| 2022 | Background study on Kuala Lumpur. In: KAED Universal Design Unit (KUDU), ISBN: 978-983-3142-46-0, pp. 31-36 |
| 2022 | Background study on Kuala Lumpur. In: KAED Universal Design Unit (KUDU), ISBN: 978-983-3142-46-0, pp. 31-36 |
| 2022 | Comparative studies of colonial architecture influences during colonization. In: KAED Universal Design Unit (KUDU), ISBN: 978-983-3142-46-0, pp. 37-48 |
| 2022 | Comparative studies of colonial architecture influences during colonization. In: KAED Universal Design Unit (KUDU), ISBN: 978-983-3142-46-0, pp. 37-48 |
| 2022 | Construction system of Masjid Jamek Sultan Abdul Samad. In: KAED Universal Design Unit (KUDU), ISBN: 978-983-3142-46-0, pp. 60-79 |
| 2022 | Construction system of Masjid Jamek Sultan Abdul Samad. In: KAED Universal Design Unit (KUDU), ISBN: 978-983-3142-46-0, pp. 60-79 |
| 2022 | Research Methodology. In: KAED Universal Design Unit (KUDU), ISBN: 978-983-3142-46-0, pp. 17-30 |
| 2022 | Research Methodology. In: KAED Universal Design Unit (KUDU), ISBN: 978-983-3142-46-0, pp. 17-30 |
| 2022 | Way forward. In: KAED Universal Design Unit (KUDU), ISBN: 978-983-3142-46-0, pp. 80-83 |
| 2011 | Daylight in hospital designs. In: IIUM Press, ISBN: 9789674180591, pp. 61-65 |
| 2011 | Passive design: a comparative study of the selected public hospital buildings in Malaysia. In: IIUM Press, ISBN: 9789674180591, pp. 67-84 |
Monograph