Staff Directory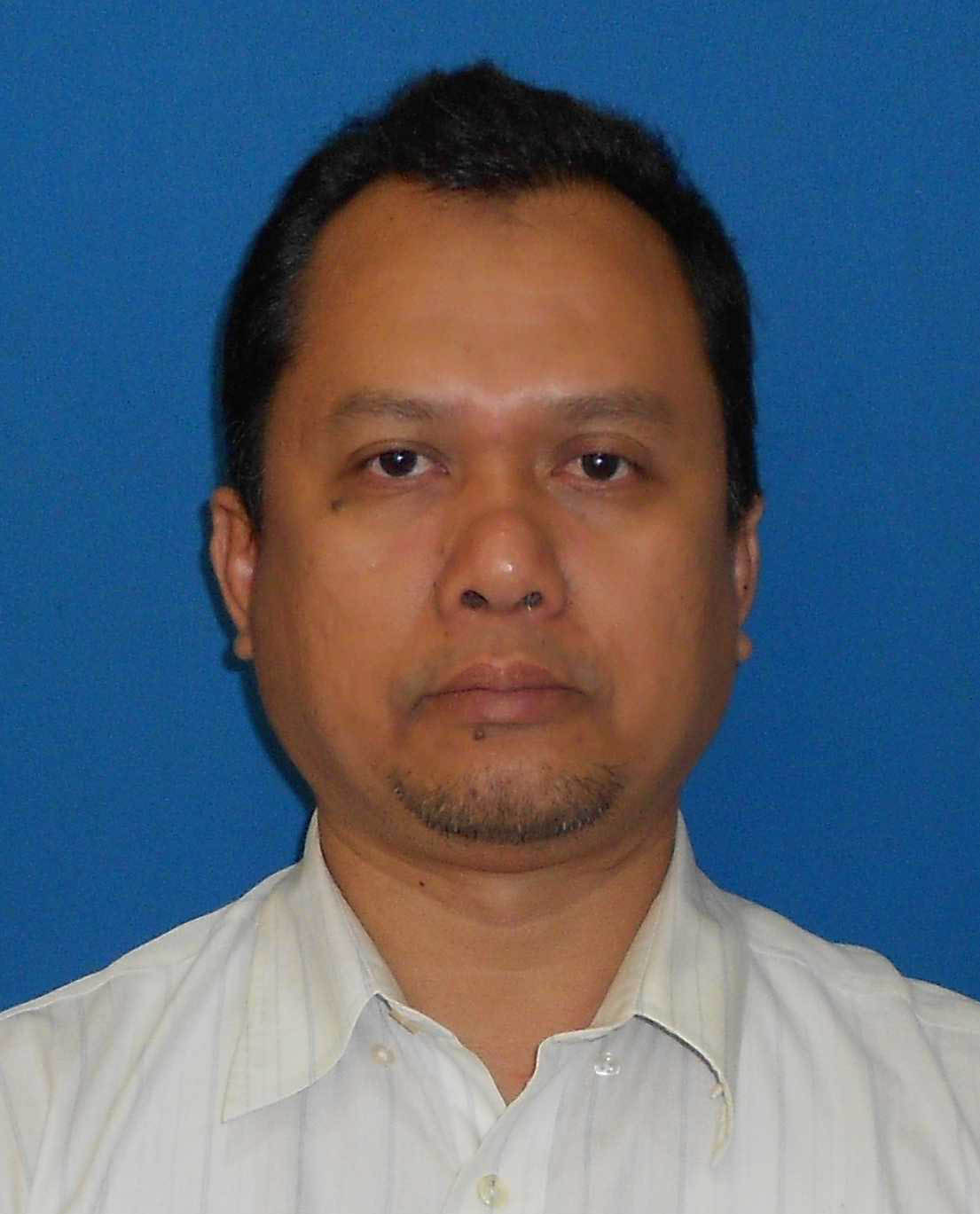 Academic Qualification
Master of Medicine (Anaesthesiology) - Masters Degree (Clinical Specialist), Universiti Sains Malaysia (USM)
M.B.B.S. - Bachelor Degree, Universiti Sains Malaysia (USM)
Rozilah @ Abdul Hadi Bin Mohamed (Assoc. Prof. Dr.)
Associate Professor
IIUM Kuantan Campus
KULLIYYAH OF MEDICINE

Other's position:
Head, Kulliyyah of Medicine
---
abhadi71@iium.edu.my
4677
Expert Profile
Assoc Prof Dr Abdul Hadi bin Mohamed obtained both of his Medical Degree and specialist training in Anaesthesiology and Critical Care from Universiti Sains Malaysia, Kubang Kerian, Kelantan in 1996 and 2004 respectively. He subsequently pursued his subspecialty training in pain management and intervention in Selayang Hospital, HUSM, and Fellow in Pain Medicine from Singapore General Hospital, Orbis Medisch Centrum, Sittard, The Netherlands and Siriraj Hospital, Thailand from 2005-2010.   
He is currently a lecturer, consultant anaesthesiologist and pain medicine at the International Islamic University Malaysia (IIUM). As a lecturer, he involves in teaching and supervising both undergraduate and postgraduate students. He is also an examiner and committee member of National Conjoint Board of Anaesthesiology. He provides his services at Sultan Ahmad Shah Medical Center (SASMEC) and Tengku Ampuan Afzan Hospital (HTAA) Kuantan. His main interest is chronic pain management and pain intervention as well as acute pain, palliative care and cognitive behavioural therapy related to pain management.   
He was an active member of Malaysia Society Interventional Pain Practitioners (MSIPP), Malaysian Association Study of Pain (MSAP), International Association Study of Pain (IASP) and other Malaysia societies related to his activities. He has published numerous journal articles, books, proceedings and monographs in anaesthesiology and pain management.   
Area of Specialisation
Medical And Health ~ Medical And Health Sciences ~ Clinical Medicine ~ Anaesthesiology - Acute Pain Management
Medical And Health ~ Medical And Health Sciences ~ Health Care System ~ Quality of Life - Pain Management
Research Projects
Completed
| | |
| --- | --- |
| 2015 - 2019 | Predicting the long term effects and the risks of abuse and misuse in long term opioid users with chronic non-cancer pain |
| 2015 - 2018 | Development of Glomerular Filtration Rate Monitor Based on Creatinine Kinetic Modelling in Critically Ill Patients |
| 2014 - 2017 | Paraoxonase-1 (PON-1) and Hepatotoxicity: Bridging the Gap in the Mechanism of Atherosclerosis in Chronic Organic Arsenic Exposure |
| 2014 - 2016 | The Diagnostic And Predictive Performance Of Plasma Neutrophil-Gelatinase Associated Lipocalin In Critically III Patients With Systematic Inflammatory Syndrome, Sepsis And Acute Kidney Injury. |
| 2012 - 2015 | Comparative between carbamazepine, gabapentin and their combination looking at the therapeutic advantages in diabetic neuropathy pain |
| 2012 - 2015 | Predictors of peri-operative complications following single or combination nasal-palatopharyngeal surgery for severe obstructive sleep apnea |
| 2011 - 2013 | RU 2011 -Diagnostic value of procalcitonin, C-reactive protient, Interleukin-8 in critically ill patients admitted with suspected sepsis. |
| 2011 - 2015 | Questionnaire in Awareness, Knowledge and Practicality of Solat among the inward patients |
| 2011 - 2014 | Validation of Potential Markers in Cardiovascular Research |
| 2010 - 2015 | Time from Injury to Neurosurgical Care as an Outcome Predictor in the Management of Severe Head Injury Due to Road Traffic Accident |
| 2010 - 2011 | Handbook on Acute Pain Management Service |
| 2009 - | Randomized Control trial Study of the I-Gel and ProSeal Laryngeal Mask Airway in Unparalysed Anaesthetized Patients |
| 2009 - 2011 | Manual for Cardiopulmonary Resuscitation |
| 2009 - | Survey on Routine Intraoperative Temperature Management Practices in Operation Theatre of the Hospital Tengku Ampuan Afzan, Kuantan and Hospital Sultanah Zahirah, Kuala Terengganu |
| 2009 - 2012 | Anaesthesiology for Medical Undergraduates (2nd Edition) |
| 2008 - 2012 | Procalcitonin (PCT) as a Highly Sensitive and Specific Sepsis Marker in the Adult Intensive Care Unit (ICU) |
| 2004 - 2008 | Original Title: Single Blind, Prospective Randomize Compararison Parecoxib Sodium with Fentanyl during Intubation and Parecoxib Sodium with Morphine for Post-Operation Major Surgery New Title: Single Blind, Prospective Randomize Comparison |
On-Going
| | |
| --- | --- |
| 2022 - Present | Preventing tramadol-related deaths: The emergence of an alarming new safety concern in pain patients |
| 2022 - Present | Knowledge transfer on management of pain in terminally ill patients in Hospis Pahang |
| 2021 - Present | Evaluation of Knowledge, Attitude and Practice on Fiqh Ibadah Training Programme Among SASMEC Staff |
| 2011 - Present | Guidebooks For Student's Workshop and Manual For Medical Teachers To Hasten The Implementation of The Consensus Of The Review Of The "Islamic Input In Medical Program |
| 2011 - Present | RU 2011 -Comparing Tracheal Intubating conditions after induction with Intravenous Dexmedotomidine and Fentanyl in adult. |
| 2008 - Present | Perception of the Final Year Medical Students Towards the Islamic Input Medical Program of Kulliyyah of Medicine, IIUM |