Staff Directory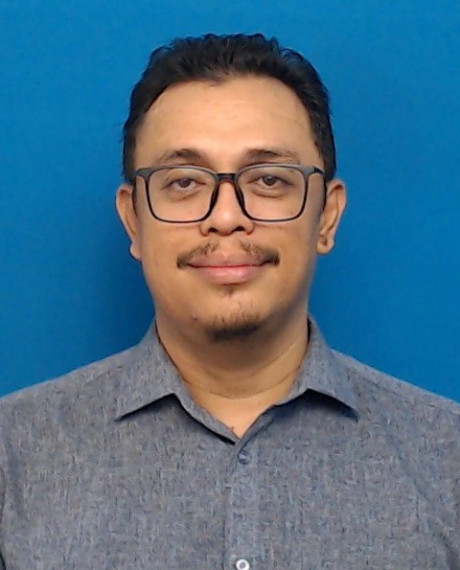 Academic Qualification
Ph.D City and Regional Planning - Doctor of Philosophy, Cardiff University
Master of Science (Housing) - Masters Degree, Universiti Sains Malaysia (USM)
Advance Diploma in Town and Regional Planning - Bachelor Degree, Universiti Teknologi MARA (UiTM)
Diploma in Town and Regional Planning - Diploma, Universiti Teknologi MARA (UiTM)
Syafiee Bin Shuid (Dr.)
Assistant Professor
IIUM Gombak Campus
KULLIYYAH OF ARCHITECTURE AND ENVIRONMENTAL DESIGN
---
ssyafiee@iium.edu.my
3150
Expert Profile
Dr. Syafiee Shuid is an Assistant Professor at the Kulliyyah of Architecture and Environmental Design, International Islamic University Malaysia. He obtained his Ph.D from Cardiff University in the UK specialising in low-cost housing in Malaysia. Prior to joining academia in 2000, he worked with a reputable public-listed private housing developer in Malacca from 1995 to 2000. He has held many administrative and academic positions including Head, Department of Urban and Regional Planning (URP); Head, Centre for Built Environment (CBE) and currently the Deputy Dean (Student Affairs) at Kulliyyah of Architecture and Environmental Design.
He is also actively involved with the society through professional consultancy activities. He was involved in International and local studies with international agencies such as United Nations Development Programme (UNDP), Economic Planning Unit (EPU), Prime Minister's Department, Ministry of Urban Well-being, Housing and Local Government, State Government of Sarawak, Selangor and Perak. Among notable studies including Study on Housing for Bottom 50% Income Group and Challenges of Urbanization in Malaysia for UNDP/EPU and Bako Peninsula Masterplan for the State Government of Sarawak.
He has published numerous articles and has presented papers in local and international conferences related to Malaysian low-income housing. He is also an active member of Asia Pacific Network for Housing Researchers (APNHR) and the Malaysian Institute of Planners (MIP).
Area of Specialisation
Engineering Tech ~ Applied Sciences And Technologies ~ Construction and Project Management ~ Construction Processes (Including of Commercial Building Construction Processes, Housing Construction Processes, Industrial Building Construction Processes, Industrialised Building/Construction System, K-Based Construction, Seaport and Airport Construction Processes, Road and Highway Construction Processes, Standard Regulation and Legislation and Construction Waste Materials) - Housing policy, housing development and design
Engineering Tech ~ Applied Sciences And Technologies ~ Landscape Architecture and Planning ~ Other Landscape Architecture and Planning n.e.c. - Urban and regional planning, land use planning
Teaching Responsibilities
| | |
| --- | --- |
| COMPARATIVE PLANNING SYSTEM | 2005/2006 |
| COMPARATIVE PLANNING SYSTEMS | 2011/2012 |
| HISTORY OF PLANNING | 2004/2005 |
| HOUSING AND HUMAN SETTLEMENT | 2023/2024 2022/2023 2021/2022 2020/2021 2019/2020 |
| HOUSING ECONOMICS, AFFORDABILITY AND FINANCE | 2018/2019 2017/2018 2016/2017 |
| HOUSING POLICY & MANAGEMENT | 2005/2006 2003/2004 |
| HOUSING POLICY AND MANAGEMENT | 2019/2020 2018/2019 2016/2017 2013/2014 |
| HOUSING STUDIES | 2005/2006 2004/2005 2003/2004 |
| INTRO. TO BUILT ENVIRONMENT | 2017/2018 2014/2015 2013/2014 2012/2013 2011/2012 |
| INTRODUCTION TO HOUSING | 2018/2019 2017/2018 2016/2017 2015/2016 2014/2015 2013/2014 2012/2013 2011/2012 |
| INTRODUCTION TO URBAN & REGIONAL PLANNING | 2005/2006 |
| INTRODUCTION TO URBAN DESIGN | 2018/2019 |
| LAND USE PLANNING | 2020/2021 2019/2020 2018/2019 |
| LANDSCAPE AND URBAN PLANNING | 2019/2020 2018/2019 2012/2013 |
| PLANNING STUDIO 1 | 2017/2018 2015/2016 2014/2015 2013/2014 2012/2013 2011/2012 2004/2005 |
| PLANNING STUDIO 1 (BASIC PLANNING SKILLS) | 2021/2022 2019/2020 2018/2019 |
| PLANNING STUDIO 1: BASIC PLANNING SKILLS | 2023/2024 2020/2021 |
| PLANNING STUDIO 2 | 2011/2012 2004/2005 |
| PLANNING STUDIO 3 | 2016/2017 |
| PLANNING STUDIO 5: STRATEGIC PLANNING | 2022/2023 |
| PLANNING STUDIO 6 | 2019/2020 2018/2019 2017/2018 2016/2017 2014/2015 2013/2014 2012/2013 |
| PLANNING STUDIO 6 (PROJECT PLANNING) | 2021/2022 2020/2021 |
| PLANNING STUDIO 6: PROJECT PLANNING | 2022/2023 |
| PRINCIPLES OF LAND USE PLANNING | 2004/2005 2003/2004 |
| PRINCIPLES OF URBAN & REGIONAL PLANNING | 2004/2005 |
| PRINCIPLES OF URBAN & REGIONAL PLANNING 1 | 2011/2012 2005/2006 2004/2005 |
| PRINCIPLES OF URBAN AND REGIONAL PLANNING 2 | 2019/2020 2018/2019 2017/2018 2016/2017 2015/2016 2014/2015 2013/2014 2012/2013 |
| PRINCIPLES OF URBAN REGIONAL PLANNING | 2023/2024 |
| PROJECT MANAGEMENT FOR URBAN PLANNING | 2022/2023 2021/2022 |
| PROJECT PAPER | 2022/2023 |
| SUSTAINABLE SITE AND LAND USE PLANNING | 2022/2023 2021/2022 |
Research Projects
Completed
| | |
| --- | --- |
| 2022 - 2022 | Kajian Semula Akta Industri Pelancongan 1992 (Akta 482) dan Peraturan-Peraturan Di Bawahnya |
| 2022 - 2023 | Kajian Pembangunan Dasar Memartabatkan Bahasa Melayu Sebagai Bahasa Ilmu di Institusi Pengajian Tinggi Awam |
| 2021 - 2021 | Perkhidmatan mengindeks kertas-kertas penyelidikan IRERS 2021 |
| 2021 - 2023 | UNITED NATIONS HUMAN SETTLEMENT PROGRAMME (UN-HABITAT) ? GLOBAL FUTURE CITY PROGRAMME (IMPLEMENTATION PHASE) PUBLIC TRANSPORTATION MASTER PLAN AND GREEN MOBILITY CORRIDOR FOR THE CITY OF MELAKA |
| 2021 - 2023 | Kajian Pelan Induk Bersepadu Guna Tanah Laluan Rel Pantai Timur East Coast Rail Link - ECRL (Sektor Ekonomi) |
| 2020 - 2021 | Kajian Impak Pembangunan Sebelum dan Selepas Pembubaran DARA |
| 2020 - 2021 | Kajian Cadangan Penubuhan Semula Lembaga Kemajuan Pahang Tenggara (DARA) Dan Lembaga Kemajuan Wilayah Jengka (LKWJ) |
| 2020 - 2023 | Revisiting the Japanese Okayama Model of Education for Sustainable Development, ESD: Lessons to Reorient ESD for Malaysia (Reg. No. 198241) |
| 2020 - 2021 | Kajian Mengenai Perancangan dan Pembangunan bagi Kawasan di Bawah LKWJ |
| 2020 - 2023 | United Nations Human Settlement Programme (Unhabitat) - Implementation Phase and Project for Iskandar Malaysia |
| 2019 - 2023 | Kajian Pelan Induk Perancangan Bersepadu Gunatanah Laluan MRT Sungai Buloh-Serdang-Putrajaya (Selangor-Kuala Lumpur-Putrajaya) (Laluan SSP) (Laluan 2) - Sektor Pengurusan dan Pelaksanaan |
| 2019 - 2023 | Kajian Rancangan Fizikal Negara Ke-4 (RFN Ke-4) dan Rangka Kerja Pembangunan Wilayah Bersepadu (RWB) |
| 2018 - 2019 | Malaysia 100 Year cities (M100YC) Program |
| 2018 - 2019 | INTERNATIONAL REAL ESTATE RESEARCH SYMPOSIUM (IRERS) PROGRAM, INSPEN |
| 2018 - 2018 | Kajian dan Pembangunan Standard Industri Pembinaan Perumahan Kebangsaan |
| 2017 - 2018 | Kajian Semula Dasar Perumahan Negara Bagi Tahun 2018-2022 |
| 2017 - 2018 | Penyediaan Pelan Induk Rekabentuk Sejagat 2017-2030 Petaling Jaya |
| 2016 - 2018 | An Assessment of Housing Affordability at District Level for the States of Perak, Selangor, Melaka and Johor |
| 2016 - 2017 | Dasar Perumahan Negara 2018-2022 |
| 2015 - 2016 | Kajian Pelan Tindakan Khas Kg. Baru Sg. Buloh, Seksyen U4 & U19, Shah Alam |
| 2015 - 2015 | Kaji Selidik Persepsi Awam Terhadap Konsep Pembangunan komuniti Berpagar dan Kejiranan Berpengawal |
| 2015 - 2017 | A Study on Housing Stock: Demand and Supply in Perak |
| 2015 - 2017 | A Study on Illegal Factories in Perak: Toward an Effective Legalisation of Non-Conforming Industrial Activities and Establishment |
| 2015 - 2017 | A Study on Illegal Occupation and Illegal Operation of Landuse Categories in Perak: A Case Study of State Land |
| 2015 - 2015 | Kaji Selidik Persepsi Awam Mengenai Isu Utama dan Keperluan Golongan Belia Dalam Pembangunan 1Malaysia Youth Cities |
| 2015 - 2015 | Kaji Selidik Persepsi Awam Mengenai Jarak Keselamatan Keluarga dan Kanak-Kanak |
| 2014 - 2015 | Kajian Khas Program Pemutihan Kilang Tanpa kebenaran Di Negeri Selangor |
| 2014 - 2015 | Conceptual Master Plan For the Proposed New Regional Development of "Azlan Malaysia" in Perak Darul Ridzuan |
| 2013 - 2016 | The Provision of Research Consultancy for Bako Master Plan Study |
| 2012 - 2013 | The Action Plan of Full Employment for Perak: Action, Strategies, Programme and Projects |
| 2004 - 2006 | A Study of Housing Policies Programmes and Legislations During the British Colonial Period in Malaya (1945-1957) |
On-Going
| | |
| --- | --- |
| 2023 - Present | Program Pembangunan Bagi Kajian Sosioekonomi Penduduk Wilayah KETENGAH |
| 2023 - Present | The Global Future Cities Programme 2023, Housing Policy and Affordability Studies for the City of Kota Kinabalu Malaysia |
| 2022 - Present | Translation Services of KRI's Report Titled "Decent Shelter for the Urban Poor: study of Program Perumahan Rakyat (PPR) |
| 2022 - Present | KL: A Civilizing City |
| 2022 - Present | Kajian Mengoptimumkan Penggunaan Kuarters Guru Tidak Berpenghuni Milik Kementerian Pendidikan Malaysia |
| 2022 - Present | Kajian Program Pembangunan Ekopelancongan Menelurusi Sungai Sedili Besar |
| 2021 - Present | Kajian Perancangan Strategik Wilayah Bagi Pembangunan Laluan Rel Pantai Timur (East Coast Rail Link - ECRL) |
| 2021 - Present | Kajian Pelan Induk Bersepadu Guna Tanah Laluan Rel Pantai Timur East Coast Rail Link - ECRL (Sektor Pengurusan dan Pelaksanaan) |
| 2020 - Present | Kajian Mengenai Isu dan Kekangan Pemajuan Tanah Wakaf di Selangor |
| 2020 - Present | Kajian Cadangan Dan Penggubalan Akta Pemajuan Tanah Wakaf (WAQF Land Development Act, WLDA) |
| 2020 - Present | Penyediaan Piawaian Perancangan bagi Pembangunan Tanah Wakaf |
| 2020 - Present | MODELLING SUSTAINABLE LOW-COST HOUSING DESIGN AND WORKING-FROM-HOME (WFH) PRACTICE FOR URBAN POOR IN SHAH ALAM OWING TO COVID-19 PANDEMIC |
| 2019 - Present | KAJIAN PEMBANGUNAN PERUMAHAN TERBENGKALAI DI MALAYSIA |
| 2019 - Present | THE DEVELOPMENT OF IIUM SEJAHTERA INDEX |
| 2019 - Present | KAJIAN DAN PENGGUBALAN AKTA SEWAAN KEDIAMAN (RESIDENTIAL TENANCY ACT ? RTA) |
| 2019 - Present | KAJIAN IMPAK PASARAN PERUMAHAN MAMPU MILIK DARI PERSPEKTIF PENGHUNI DI MALAYSIA |
| 2019 - Present | KAJIAN PENGGUBALAN PINDAAN AKTA PEMAJUAN PERUMAHAN (AKTA 118) DAN PERATURAN-PERATURAN |
| 2018 - Present | Modelling Of Development Planning Framework For Neighbouring Cities In Peninsular Malaysia |
| 2015 - Present | Housing Stock Study: Demand and Supply in Melaka ? Maqasid al-Syariah in the Protection of Human's Well-being |
| 2014 - Present | Study on Housing for the B50% Income Group and the Challenges of Urbanization in Malaysia - Analysis of Housing Policy and Institutional Framework |
| 2013 - Present | The Social and Cultural Influences of New Housing Designs and Structures in Kerala Society, A Case Study on the Work of Architect PA Nazeerkhan |
| 2012 - Present | Eco-Friendly Campus |
| 2011 - Present | RU 2011: Carrying Capacity as a Tool in Managing Ecotourism Activities in a Protected Areas: Case Study - Bako National Park, Sarawak |
| 2011 - Present | RU 2011: Enforcement of the House Rules Which Affect Muslim Community By Joint Management Body (JMB) In Medium Cost High Rise Condominium in Kuala Lumpur |
| - | modelling transit oriented development (TOD) for the effectiveness and integration of urban sustainable livelihood |
Publications
Article
| | |
| --- | --- |
| 2020 | Development proposal report for Lembah Sayong, Kuala Kangsar: De' Sayong, a multigenerational green neighbourhood. Design Ideals Journal, Vol. 2 (No. 2 (2020)) pp. 21-24 |
| 2020 | Investigating quality of life by residents of social housing in eastern Algeria: a structural equation modelling. Journal of Engineering, Design and Technology, 18 (6) pp. 1907-1926 |
| 2019 | Social housing in Algeria: case study of Batna city. International Journal of Engineering and Advanced Technology (IJEAT), 8 (5C) pp. 254-260 |
| 2018 | Determining housing affordability for young professionals in Klang Valley, Malaysia: residual income approach. Planning Malaysia, 16 (2) pp. 89-98 |
| 2018 | Maqasid al-syariah & human well-being: a study on Melaka's public housing. Planning Malaysia, 16 (2) pp. 236-245 |
| 2017 | Assessment on housing affordability on selected urban areas in Perak. Advanced Science Letters, 23 (1) pp. 108-112 |
| 2017 | Demand for low-cost housing among local People in Perak. Advanced Science Letters, 23 (7) pp. 6031-6034 |
| 2017 | Factors influencing housing prices among local people: a study in Perak, Malaysia. Advanced Science Letters, 23 (1) pp. 165-168 |
| 2017 | Housing affordability index for districts in Perak. Advanced Science Letters, 23 (7) pp. 6049-6052 |
| 2017 | Parents' perception on children safe distance: A case study of Kuala Lumpur and Selangor. Advanced Science Letters, 23 (7) pp. 6083-6086 |
| 2017 | Perception of parents and guardians on safe distance for children to travel to public areas. Planning Malaysia Journal, 15 (1) pp. 201-208 |
| 2017 | Young professionals' housing affordability through housing preferences in Kuala Lumpur and a review on the means-end chain model. Planning Malaysia, 15 (1) pp. 369-376 |
| 2016 | An assessment service delivery of Social Welfare Department dealing with vulnerable and disadvantages group in Perak. Procedia - Social and Behavioral Sciences, 222 () pp. 203-210 |
| 2016 | The housing provision system in Malaysia. Habitat International, 54 (3) pp. 210-223 |
| 2011 | The changing role of the state and market in low cost housing provision in Malaysia. Journal of Architecture, Planning and Construction Management, 1 (1) pp. 39-70 |
Conference or Workshop Item
| | |
| --- | --- |
| 2019 | Landlords' perception on the introduction of the Residential Tenancy Act (RTA). In: 8th Asian Conference on Environment-Behaviour Studies, |
| 2016 | A study on illegal occupation and operation of landuse categories in Perak: a case of state land. In: Seminar Penyelidikan Tahunan Idr Ketiga 2016 Dan Pangkor Dialogue Exposè Tahun 2016, |
| 2016 | An assessment on housing affordability on selected urban areas in Perak. In: 2016 Advanced Research on Business, Management and Humanities (ARBUHUM2016), |
| 2016 | Demand for low-cost housing among local people in Perak. In: International Conference on Architecture & Built Environment (ICABE 2016), |
| 2016 | Housing affordability index for Districts in Perak. In: International Conference on Architecture & Built Environment (ICABE 2016), |
| 2016 | Housing prices and affordability issues among local people in Malaysia: a case study of the Perak State, Malaysia. In: 2016 Advanced Research on Business, Management and Humanities (ARBUHUM 2016), |
| 2016 | Housing stock study: demand and supply in Perak. In: Seminar Penyelidikan Tahunan IDR Ketiga 2016 dan Pangkor Dialogue Expos Tahun 2016, |
| 2015 | An overview of Masaqid Al-Syariah on homeownership and young graduate's wellbeing through sustainable affordable housing. In: Social Sciences Postgraduate International Seminar (SSPIS) 2015, |
| 2015 | Housing for bottom 50% income group in Malaysia: Housing satisfaction among elderly and disabled people. In: 4th International Conference on Universal Design In The Built Environment 2015 , |
| 2014 | Action plan of zero unemployment destination. In: 1ST IDR Annual Research Seminar 2014, |
| 2011 | Neoliberalism and changing role of the state in low cost housing provision in Malaysia. In: Asia Pacific Network for Housing Research Conference (APNHR 2011), |
| 2010 | Low income housing allocation system in Malaysia: managing housing need for the poor. In: 22nd International Housing Research Conference, |
| 2009 | Changing structure of low income housing provision in Malaysia: housing allocation under the computerised Open Registration System (ORS) for low cost house buyer. In: Housing Studies Association Conference 2009, |
| 2008 | Housing provision in Malaysia: Changing role of state and market in the post asian financial crisis. In: European Network for Housing Research (ENHR) Young Researcher Colloquim 2008, |
| 2008 | Low income housing provision in Malaysia : the role of state and market . In: 5th Colloquium of Welsh Network of Development Researchers (NDR), |
| 2005 | Eligibility and selection criteria under the Open Registration System (ORS) for low cost houses in Malaysia. In: The Asia-Pacific Network for Housing Research (APNHR 2005), |
| 2004 | Low medium cost housing in Malaysia: Issues and challenges. In: Asia Pacific Network for Housing Research Conference (APNHR), |
| 2004 | Urbanization and housing in Kuala Lumpur city centre : issues and future challenges. In: 19th EAROPH World Planning and Housing Congress 2004, |
Book Section
| | |
| --- | --- |
| 2015 | Community based approach in upgrading slum or squatters area in Malaysia: a case study of Kampung Kam Seng, Gombak, Selangor. In: IIUM Press, ISBN: 978-967-418-328-8, pp. 126-140 |
| 2013 | Case studies in public housing: Kuala Lumpur. In: Cagamas Holdings Berhad, ISBN: 978-983-99318-3-9, pp. 225-238 |
| 2011 | An overview of public participation in community based tourism . In: IIUM Press, ISBN: 9789674180454, pp. 21-28 |
| 2011 | Developmental state or neo-liberal policy? housing provision in Malaysia at the crossroad. In: IIUM Press, ISBN: 9789674180379, pp. 39-48 |
| 2011 | State intervention in low cost housing allocation in Malaysia under the computerised Open Registration System (ORS). In: IIUM Press, ISBN: 978-967-418-047-8, pp. 60-75 |
| 2011 | The political economy changes and structure of housing provision in Malaysia. In: IIUM Press, ISBN: 9789670225678, pp. 126-159 |
| 2011 | Welfare state regimes and low cost housing provision in Malaysia. In: IIUM Press, ISBN: 9789674180362, pp. 8-18 |
Monograph