Staff Directory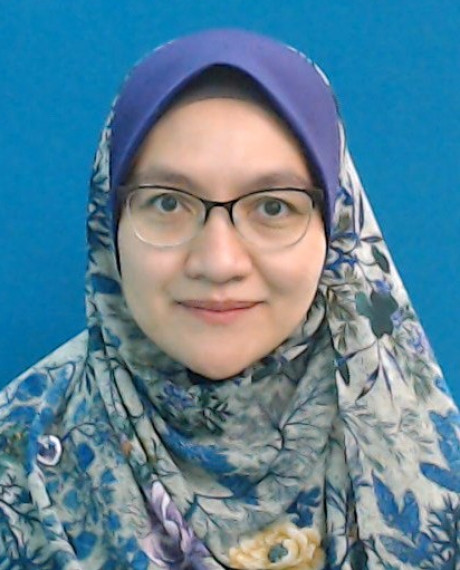 Academic Qualification
Doctor of Philosophy in Operational Research - Doctor of Philosophy, University of Warwick
Master of Science in Operational Research - Masters Degree, University of Strathclyde
Bachelor of Business Administration - Bachelor Degree, International Islamic University Malaysia
Wan Rohaida Wan Husain (Dr.)
Assistant Professor
IIUM Gombak Campus
KULLIYYAH OF ECONOMICS AND MANAGEMENT SCIENCES

Other's position:
Head of Program, Kulliyyah of Economics and Management Sciences
---
wrohaida@iium.edu.my
2960
Expert Profile
Wan Rohaida Wan Husain obtained her post-graduate degrees in Operational Research from University of Strathclyde, U.K. and The University of Warwick, U.K. While pursuing her PhD, she was a tutor for Quantitative Analysis for Management I, Quantitative Analysis for Management II and Forecasting at Warwick Business School, the University of Warwick. Upon completion of her studies, she returned to Malaysia and resumed her lecturing career at the International Islamic University Malaysia (IIUM). Presently, Wan Rohaida is an Assistant Professor at the Department of Business Administration, Kuliyyah of Economics & Management Sciences, IIUM. She has experience in teaching Operational Research courses such as Decision Science, Operations Management and Advanced Management Science at both under graduate and post-graduate (Masters and PhD) levels. In addition, she has also experience in teaching other courses including Financial Management for diploma and degree students. 
She received Best Journal Article Quality Award at the university level for her 
publication in Q1 journal (ISSN 0254-5330 or DOI 10.1007/s10479-015-1854-0). She has conducted research, undertaken consulting projects and supervised students' works on topics related to Operational Research. Her research interests are performance evaluation, higher education, best practice, Data Envelopment Analysis (DEA); Analytic Hierarchy Process (AHP); Sequential Equation Modelling (SEM). Efficiency
.
Area of Specialisation
Economics, Business And Management ~ Economics, Business And Management ~ Islamic Finance ~ Other Islamic Finance n.e.c. - Waqaf
Economics, Business And Management ~ Economics, Business And Management ~ Operations Management ~ Operation Research/Management Science - Performance Evaluation, Best Practice, Higher Education, Data Envelopment Analysis, Analytic Hierarchy Process
Professional Membership
2017: Member of Profesional Body / Association: (Member), International Council of Islamic Finance Educators (ICIFE)
Teaching Responsibilities
| | |
| --- | --- |
| ADVANCED MANAGEMENT SCIENCE | 2019/2020 2018/2019 2017/2018 |
| DECISION SCIENCE | 2022/2023 2021/2022 2020/2021 2019/2020 2018/2019 2017/2018 2016/2017 2015/2016 2014/2015 2013/2014 2012/2013 2006/2007 2005/2006 2004/2005 2003/2004 2002/2003 |
| FINANCIAL MANAGEMENT I | 2003/2004 |
| INTRODUCTION TO MANAGEMENT FOR NON-ENM | 2002/2003 |
| OPERATIONS MANAGEMENT | 2022/2023 2021/2022 2020/2021 2019/2020 2018/2019 2017/2018 2016/2017 2015/2016 2014/2015 2013/2014 |
| QUANTITATIVE DECISION MAKING | 2021/2022 |
| SUSTAINABLE OPERATION MANAGEMENT & STRATEGY | 2022/2023 2021/2022 |
Research Projects
Completed
| | |
| --- | --- |
| 2021 - | Productivity Frontier Firms? Best Practices for Benchmarking of the Chemical and Chemical Products, Tourism, ICT, Professional Services and Retail and F&B Priority Subsectors |
| 2021 - 2021 | Productivity of Selected BSKL-Listed Companies; An Enterprise-level Analysis |
| 2019 - 2020 | Case Study on ST Microelectronics Sdn. Bhd. |
| 2018 - 2020 | ESSENTIALS OF MANAGEMENT SCIENCE FORM ISLAMIC PERSPECTIVE |
| 2017 - 2020 | The Bottom-40 Households in Kuala Lumpur: A Special Reference on Social Entrepreneurship among Women of Different Ethnic Groups |
| 2015 - 2019 | Incorporating the Wasatiyyah Concept to Improve Financial Decision of Muslim Consumers |
| 2014 - 2018 | Development of a New SETARA Rating Model: An Application of the Analytic Hierarchy Process |
| 2012 - 2017 | Current Higher Education Scenario and Implications to Malaysia (CHESI) |
| 2012 - 2015 | A Critical Assessment of the Impact of PSPTN Phase 1 on Malaysian Higher Education Stakeholders |
On-Going
| | |
| --- | --- |
| 2023 - Present | Framing the Concepts of I'tidal (Moderation) and Qana'ah (Contentment) Towards Promoting Responsible Consumption in Malaysia |
| 2022 - Present | Developing Social Commerce Service Quality (SCSQ) Hierarchical Model for Malaysian Modest Fashion Retailers |
| 2022 - Present | STUDY ON OIL PALM TRUNK (OPT): THE INDUSTRY?S READINESS, CHALLENGES, AND OPPORTUNITIES |
| 2021 - Present | Operations Management: An Islamic Perspective |
| 2018 - Present | Affordable Housing Issues in Malaysia: Exploring Potentials of Waqf as an Alternative Solutions |
| 2013 - Present | Compliance to Islamic Marketing Guidelines by Business:Perspective of Business Operators |
Award & Recognition
| | | |
| --- | --- | --- |
| 12 Jul, 2018 | IIUM Quality Research Award - IIUM | University |
| 23 Aug, 2017 | Best Paper Award - 1st International Islamic Social Economics Conference, University Sains Malaysia | National |
Publications
Article
Conference or Workshop Item
Book
| | |
| --- | --- |
| 2022 | Essentials of management science: an Islamic Perspective. Inthought, ISBN: 9789674454968 |
| 2017 | IIUM TRACER STUDY 2016. Naga Global Print (M) Sdn Bhd, ISBN: 9789671396957 |
| 2017 | IIUM tracer study 2016 first degree and post-graduate. Alumni and Global Networking Division, ISBN: 978-967-13969-4-0 |
| 2017 | IIUM tracer study 2016 follow up. Alumni and Global Networking Division, ISBN: 978-967-13969-- 4 |
| 2016 | IIUM tracer study 2015. Percetakan Nasional Malaysia Berhad, ISBN: 9789671396926 |
| 2016 | IIUM tracer study 2015 first degree and post-graduate. Alumni and Global Networking Division, ISBN: 9789671396919 |
| 2016 | IIUM tracer study 2015 follow up. Alumni and Global Networking Division, ISBN: 978-967-13969-3-3 |
| 2015 | IIUM tracer study 2014: follow up. Alumni and Career Service Division, ISBN: na |
| 2013 | Advantages and disadvantages of studying at IIUM. Alumni and Career Service Division, IIUM, ISBN: 9789671082669 |
| 2013 | IIUM alumni tracer study 2012. Alumni and Career Services Division, ISBN: 978-967-10826-3-8 |
| 2013 | IIUM tracer study 2013 follow up. Alumni and Career Services Division, ISBN: 978-967-10826-7-6 |
| 2013 | IIUM tracer study 2013: first degree and post graduate. Alumni and Career Services Division, ISBN: 978-967-10826-5-2 |
| 2012 | IIUM alumni tracer study 2012: first degree and post graduate. Alumni and Career Services Division, ISBN: 978-967-10826-4-5 |
Book Section
Monograph