Staff Directory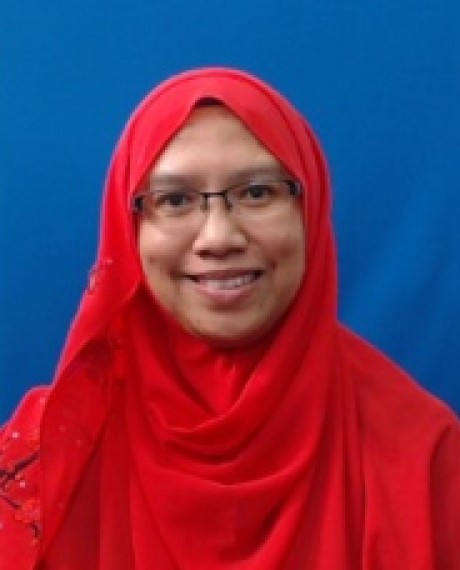 Academic Qualification
Master of Education in Teaching English as a Second Language - Masters Degree, Universiti Putra Malaysia (UPM)
Bachelor of Education in Teaching English as a Second Language - Bachelor Degree, Universiti Kebangsaan Malaysia (UKM)
Asmeza Binti Arjan
CELPAD Lecturer
IIUM Gombak Campus
CENTRE FOR LANGUAGES AND PRE-UNIVERSITY ACADEMIC DEVELOPMENT

Other's position:
Coordinator, Centre for Languages and Pre-University Academic Development
---
Expert Profile
Asmeza Arjan holds a Masters degree in English as a Second Language (M.Ed. TESL).She has joined IIUM since 2001 as a CELPAD teacher. For the past 16 years, Asmeza has held several administrative positions at CELPAD as well as for the Centre for Foundation Studies. Among the administrative posts are like the Advisor for English Language Society, Chairman of Language Enhancement Programme, Assistant Course Coordinator 0620, Course Coordinator for LEM 0620, Fellow Mahallah and Principal Mahallah.
Asmeza also has been invited to be the speaker in several occasions such as EPT Writing Workshops and TDU Sharing sessions for English Language Teachers/Lecturers as well as for Academic Talk and Leadership Training for RMDD and STADD programmes in CFS. She had become the mentor for a few English Writing Competitions like Maybank Perdana Writing Competitions and UNESCO Writing Competition.
In 2011 and 2012, Asmeza had become one of the Accompanying Officers for Community Programmes to Poi Pet, Cambodia during the mission to set up the first Islamic Resource Centre for Muslim community at Darul Ulum, Poi Pet Cambodia.
Presently Asmeza is holding an administrative post as Coordinator TEMU (EPT) in ELD, CELPAD Gombak since August  2019.
Area of Specialisation
Social Science ~ Social Science ~ Education ~ Language Literacy (Including English (TESOL, ESL, TEFL) and other Languages) - TESL
Teaching Responsibilities
| | |
| --- | --- |
| CORE COMPETENCE LOWER (CCL) | 2000/2001 |
| CORE COMPETENCE UPPER (CCU) | 2000/2001 |
| ENGLISH FOR ACADEMIC WRITING | 2022/2023 2021/2022 2020/2021 |
| ENGLISH FOR ACADEMIC WRITING (EAW) | 2017/2018 2016/2017 |
| ENGLISH LANGUAGE 3 | 2015/2016 |
| ENGLISH LANGUAGE 4 | 2015/2016 2013/2014 2012/2013 2011/2012 2010/2011 |
| ENGLISH LANGUAGE 5 | 2015/2016 2013/2014 2012/2013 2011/2012 |
| ENGLISH LANGUAGE 6 | 2015/2016 2014/2015 2013/2014 2012/2013 2011/2012 2010/2011 |
| ENGLISH LANGUAGE I | 2016/2017 |
| ENGLISH LANGUAGE II | 2015/2016 |
| ENGLISH LANGUAGE III | 2016/2017 |
| ENGLISH LANGUAGE IV | 2021/2022 2019/2020 2016/2017 |
| ENGLISH LANGUAGE V | 2022/2023 2021/2022 2020/2021 2019/2020 2018/2019 2017/2018 2016/2017 2009/2010 2008/2009 |
| ENGLISH LANGUAGE VI | 2022/2023 2021/2022 2020/2021 2019/2020 2018/2019 2017/2018 2016/2017 2015/2016 2010/2011 2009/2010 2008/2009 |
| GRAMMAR & WRITING | 2009/2010 |
| LISTENING & SPEAKING | 2008/2009 |