Staff Directory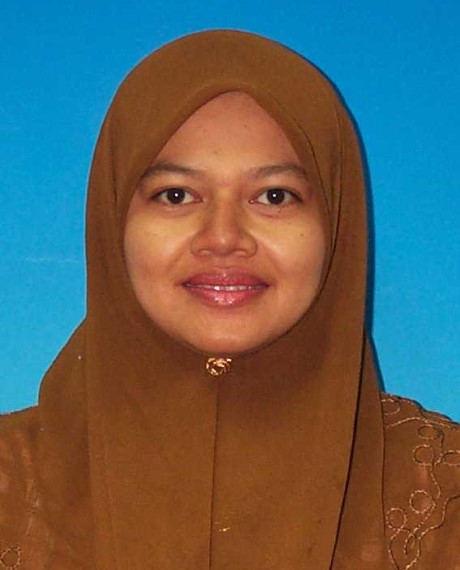 Academic Qualification
Doctor of Philosophy in Economics and Finance - Doctor of Philosophy,
Business Administration in Accounting - Masters Degree, Universiti Malaya (UM)
Bachelor of Accounting (Hons) - Bachelor Degree, International Islamic University Malaysia
Khadijah Bt. Mohd. Isa (Assoc. Prof. Dr.)
Associate Professor
IIUM Gombak Campus
KULLIYYAH OF ECONOMICS AND MANAGEMENT SCIENCES
---
khadijahisa@iium.edu.my
4756
Expert Profile
Dr Khadijah Mohd Isa is an Associate Professor at the Department of Accounting, Kulliyyah of Economics and Management Sciences (KENMS). Prior to joining the university in 2001, she worked as an auditor and tax associate at an international accounting firm, PricewaterhouseCoopers. She is a member of the Malaysian Institute of Accountants and CPA Australia. Her PhD thesis focused on identifying determinants of corporate taxpayer compliance behaviour using a mixed-method approach. She was supervised by Professor Jeff Pope at Curtin University. Her research focus spans on taxation, zakat, GST, and graduate employability. She has successfully supervised several postgraduate students and has published several articles in indexed journals and a book chapter. She has also presented many papers at international conferences, mainly in Australasian countries. She teaches Taxation 1, Taxation 2, Advanced Taxation, and Financial Accounting 1 (undergraduate) and Issues in Taxation, Accounting Research Method, Financial and Managerial Accounting, and Accounting Analysis for Decision Making (postgraduate). She won the Best Teacher Award in 2015 and continuously scores excellent (>90%) in the Student Feedback Survey.   
Area of Specialisation
Economics, Business And Management ~ Economics, Business And Management ~ Accounting ~ Taxation - Tax Compliance and Tax Audit for Corporate Taxpayers.
Teaching Responsibilities
| | |
| --- | --- |
| ACCOUNTING ANALYSIS FOR DECISION MAKING | 2022/2023 2020/2021 2016/2017 |
| ACCOUNTING RESEARCH METHODS | 2013/2014 2011/2012 |
| ADVANCED TAXATION | 2022/2023 2019/2020 2018/2019 2017/2018 2016/2017 2015/2016 2013/2014 2012/2013 2011/2012 2006/2007 |
| CONTEMPORARY ISSUES IN ACCOUNTING | 2021/2022 |
| FINANCIAL ACCOUNTING & REPORTING 1 | 2021/2022 |
| FINANCIAL ACCOUNTING FUNDAMENTALS | 2014/2015 |
| FINANCIAL ACCOUNTING I | 2005/2006 2004/2005 |
| FINANCIAL AND MANAGERIAL ACCOUNTING | 2020/2021 2017/2018 2015/2016 2014/2015 |
| ISSUES IN TAXATION | 2012/2013 |
| MALAYSIAN TAXATION | 2018/2019 2017/2018 2016/2017 2015/2016 2014/2015 2013/2014 2012/2013 2011/2012 2006/2007 |
| PRACTICAL TRAINING | 2019/2020 2018/2019 2017/2018 |
| TAXATION 1 | 2022/2023 2021/2022 2005/2006 |
| TAXATION 2 | 2022/2023 2021/2022 2019/2020 2018/2019 2005/2006 |
| TAXATION I | 2005/2006 2004/2005 2001/2002 |
| TAXATION II | 2005/2006 2004/2005 |
Research Projects
Completed
| | |
| --- | --- |
| 2019 - 2020 | KAJIAN KUTIPAN DAN AGIHAN ZAKAT DI WILAYAH PERSEKUTUAN |
| 2017 - 2018 | Tax Knowledge and Compliance Behaviour Under Self-Assessment System (SAS) : Perception of Students from Higher Education in Malaysia |
| 2017 - 2021 | The Complexity of Malaysia's GST: Experience of Tax Agents |
| 2016 - 2017 | Compliance Behavior of Small Business Owners under the Newly-Implemented Goods and Services Tax (Gst) in Malaysia |
| 2016 - 2016 | Kajian Pemasaran Produk Penjara |
| 2016 - 2018 | Modelling Attributes Of Corporate Tax Evaders Using Resolved Audit Cases |
| 2016 - 2021 | Action research on Specialised Program Which Enhance Graduate Employability Among Low Achievers in Public Universities |
| 2014 - 2017 | The Impact of the Reduction in Corporate Income Tax Rate on Firms' Value: The Role of Corporate Governance |
| 2013 - 2014 | Tax Knowledge and Attitudes of Individual Tax Payers towards Tax Deductions |
| 2012 - 2013 | Malaysia Taxation-Questions Manual |
| 2011 - 2013 | The Efficacy Of Corporate Tax Audit Program In Malaysia (RU 2011) |
On-Going
| | |
| --- | --- |
| 2022 - Present | Kajian Section Income 138 of Income Tax Act 1967 (Secrecy ACT): The Way Forward |
| 2021 - Present | Tax Compliance Behaviour among Islamic-background Academics in Malaysia |
| 2020 - Present | The Evaluation of Internship Employers' Assessment during the Pandemic Outbreak of Covid-19: Current Perceptions, Experience and Improvements |
| 2019 - Present | Financial Management of Zakat in Malaysia |
| 2018 - Present | Understanding Graduate Employ ability of IIUM Accounting Undergraduates |
Publications
Article
| | |
| --- | --- |
| 2022 | GST complexities in Malaysia: views from tax experts. International Journal of Law and Management, 64 (2) pp. 150-167 |
| 2020 | Graduate employability among low academic achievers. The New Educational Review, 62 (4) pp. 46-56 |
| 2019 | Persepsi masyarakat terhadap produk buatan penjara. Malaysia Correctional Journal, 3 () pp. 38-56 |
| 2018 | Malaysian corporate tax rate and revenue: the application of Ibn Khaldun tax theory. ISRA International Journal of Islamic Finance, 10 () pp. 251-262 |
| 2017 | A cross-cultural study of religiosity and tax compliance attitudes in Malaysia and Turkey. eJournal of Tax Research, 15 (3) pp. 490-505 |
| 2014 | An analysis of the gap between accounting depreciation and tax capital allowance in Malaysia. Procedia Social and Behavioral Sciences, 164 () pp. 351-357 |
| 2014 | Tax complexities in the Malaysian corporate tax system: minimise to maximise. International Journal of Law and Management, 56 (1) pp. 50-56 |
| 2014 | The impact of threat of punishment on tax compliance and non-compliance attitudes in Malaysia. Procedia - Social and Behavioral Sciences, 164 () pp. 291-297 |
| 2014 | The role of tax agents is sustaining the Malaysian tax system. Procedia Social and Behavioral Sciences, 164 () pp. 366-371 |
| 2011 | Corporate tax audits: evidence from Malaysia. Global Review of Accounting and Finance, 2 (1) pp. 42-56 |
| 2010 | Corporate tax audit in Malaysia: an exploratory study using focus groups. New Zealand Journal of Tax Law and Policy, 16 (4) pp. 433-450 |
Conference or Workshop Item
| | |
| --- | --- |
| 2017 | Corporate tax (CT)rate and CT revenue in Malaysia – Laffer curve: An autoregressive distributed lag (ARDL) approach. In: FGIC 2107 1st Conference on Governance and Integrity, |
| 2017 | The positive effect of Malaysia government corporate tax reduction initiative on public listed companies' revenue: a longitudinal study. In: 4th International Conference on Management and Muamalah 2017 (ICoMM 2017), |
| 2016 | Determinants of corporate effective tax rate: The case of corporate tax evaders in Malaysia. In: 4th International Conference on Accounting, Business & Economics (ICABEC 2016), |
| 2016 | Why do taxpayers comply: Evidence from Indonesia. In: 4th International Conference on Accounting, Business & Economics (ICABEC 2016), |
| 2014 | An analysis of the gap between accounting depreciation and tax capital allowance in Malaysia. In: International Conference on Accounting Studies 2014 (ICAS 2014), |
| 2014 | The impact of threat of punishment on tax compliance and non-compliance attitudes in Malaysia. In: International Conference on Accounting Studies 2014 (ICAS 2014), |
| 2014 | The role of tax agents is sustaining the Malaysian tax system. In: International Conference on Accounting Studies 2014 (ICAS 2014), |
| 2013 | Corporate taxpayers' audit experience: Moving forward. In: 25th Australasian Tax Teachers Association Conference, |
Book
Book Section
Monograph