Staff Directory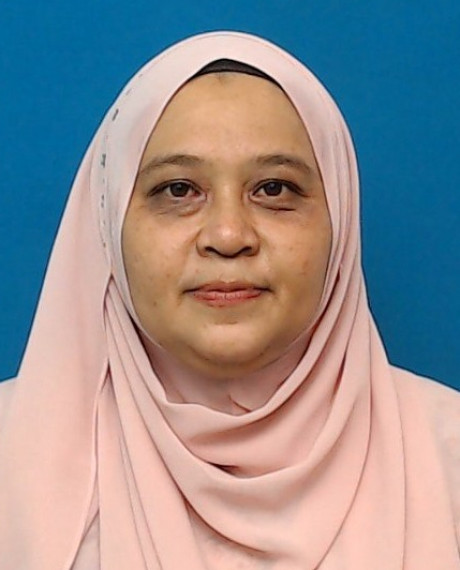 Academic Qualification
DOCTOR OF PHILOSOPHY IN ACCOUNTING - Doctor of Philosophy, University of Manchester
Master of Science (Accounting) - Masters Degree, International Islamic University Malaysia
Bachelor of Accounting - Bachelor Degree, International Islamic University Malaysia
Julia Bt. Mohd Said (Dr.)
Assistant Professor
IIUM Gombak Campus
KULLIYYAH OF ECONOMICS AND MANAGEMENT SCIENCES

Other's position:
Finance Advisor, Graduate School of Management
---
Expert Profile
Julia Mohd Said obtained her first degree in Accounting in 2000. And subsequently Assistant Lecturer before pursuing her Master of Science in Accounting at IIUM. She then pursued her Ph.D in Accounting and Finance at Manchester Business School, University of Manchester.
Upon completion of her study, she came back to Malaysia in 2012 to continue working in the university teaching management accounting course at undergraduate and postgraduate levels. She is also actively involved in qualitative research studying real management accounting practices in less developed countries, both in public and private organisations. Currently, Dr Julia is an Assistant Professor at the Department Of Accounting, Kulliyyah of Economics and Management Sciences. Dr Julia is the liaison officer for ICAEW, a professional accounting body.
Area of Specialisation
Economics, Business And Management ~ Economics, Business And Management ~ Accounting ~ Management Accounting (Including Strategic Management Accounting, Performance Management, Cost Management, Management Accounting Control System) - Performance measurement system, balanced scorecard
Economics, Business And Management ~ Economics, Business And Management ~ Accounting ~ Financial Accounting - Financial Accounting
Teaching Responsibilities
| | |
| --- | --- |
| ACADEMIC WRITING AND LIBRARY SEARCH | 2016/2017 |
| ACCOUNTING ANALYSIS FOR DECISION MAKING | 2021/2022 2017/2018 2016/2017 2014/2015 |
| ACCOUNTING FOR STRATEGIC LEADERS | 2022/2023 |
| ACCOUNTING RESEARCH METHODS | 2020/2021 2017/2018 |
| ADVANCED ACCOUNTING | 2021/2022 |
| AUDITING 1 | 2005/2006 |
| AUDITING FUNDAMENTALS | 2021/2022 2020/2021 2019/2020 2018/2019 2017/2018 2016/2017 2015/2016 2006/2007 |
| AUDITING I | 2005/2006 |
| CONTEMPORARY ISSUES IN ACCOUNTING | 2016/2017 |
| COST ACCOUNTING 2 | 2005/2006 |
| COST ACCOUNTING II | 2006/2007 2005/2006 2004/2005 2003/2004 |
| COST AND MANAGEMENT ACCOUNTING | 2004/2005 |
| COST MANAGEMENT | 2022/2023 2020/2021 2019/2020 2018/2019 2017/2018 2015/2016 2014/2015 2013/2014 2012/2013 |
| DECISION MAKING & CONTROL | 2020/2021 2019/2020 2017/2018 |
| FINANCIAL ACCOUNTING & REPORTING 1 | 2022/2023 2021/2022 |
| FINANCIAL ACCOUNTING FUNDAMENTALS | 2015/2016 2014/2015 2013/2014 2012/2013 |
| FINANCIAL ACCOUNTING I | 2004/2005 2003/2004 2001/2002 |
| FINANCIAL AND MANAGERIAL ACCOUNTING | 2021/2022 2020/2021 |
| INTEGRATED CASE STUDY | 2022/2023 |
| MANAGEMENT ACCOUNTING | 2013/2014 2006/2007 2004/2005 |
| MANAGEMENT ACCOUNTING FUNDAMENTALS | 2022/2023 2019/2020 2018/2019 2017/2018 2016/2017 |
| MANAGEMENT CONTROL SYSTEMS | 2018/2019 |
| MANAGERIAL ACCOUNTING | 2014/2015 |
Research Projects
Completed
| | |
| --- | --- |
| 2014 - 2018 | Evaluating Comprehensive Performance Management System in Malaysian Local Agencies |
On-Going
| | |
| --- | --- |
| 2022 - Present | YSM Agropreneurs Incubator Project |
| 2021 - Present | MANAGEMENT ACCOUNTING FROM AN ISLAMIC PERSPECTIVE |
| 2017 - Present | Organizational Change in Higher Education: Is Realignment Needed in Performance Measurement? |
Publications