Staff Directory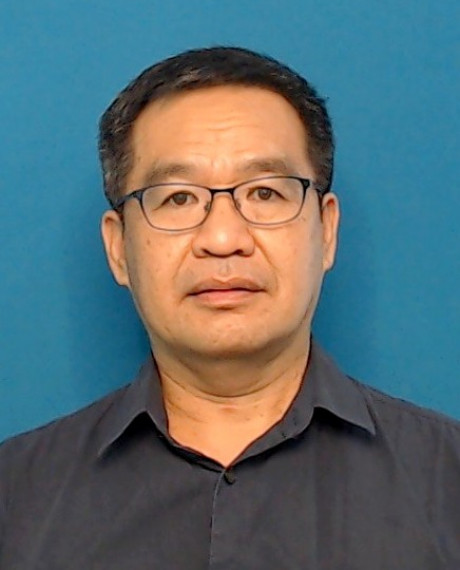 Academic Qualification
Doctor of Philosophy in Project Management(Construction) - Doctor of Philosophy, Universiti Malaya (UM)
Master of Business Administration - Masters Degree, Universiti Putra Malaysia (UPM)
Bachelor in Quantity Surveying - Bachelor Degree, Universiti Teknologi Malaysia (UTM)
Diploma in Quantity Surveying - Diploma, Universiti Teknologi Malaysia (UTM)
Tan Chin Keng (Dr.)
Assistant Professor
IIUM Gombak Campus
KULLIYYAH OF ARCHITECTURE AND ENVIRONMENTAL DESIGN
---
Expert Profile
Dr. Tan Chin Keng is an Assistant Professor at the Kulliyyah of Architecture and Environmental Design. He obtained his Ph.D. in Construction Management from University of Malaya. Professionally, he is a registered Quantity Surveyor to the Board of Quantity Surveyors Malaysia and a member of the Royal Institution of Surveyors Malaysia. Prior to joining IIUM in 2001, he worked as a quantity surveyor at KPK Quantity Surveyors Sdn. Bhd. from 1994-1997 and a lecturer at Taylor's College, 1999-2001.
He served as the Head, Department of Quantity Surveying, Kulliyyah of Architecture and Environmental Design from March 2011 until June 2012.
He has published articles in journals and presented papers in conferences locally and internationally, and his articles and papers are mainly related to the fields of Quantity Surveying practices, construction management, quality management, teaching and learning in Quantity Surveying.
Dr. Tan Chin Keng is currently an external examiner for the Quantity Surveying programme at Kolej Universiti Tunku Abdul Rahman.
Area of Specialisation
Engineering Tech ~ Applied Sciences And Technologies ~ Construction and Project Management ~ Quantity Surveying - Quantity Surveying
Engineering Tech ~ Applied Sciences And Technologies ~ Construction and Project Management ~ Building Management and Services of Construction (Including of Commercial Building Management Services, Housing Management Services, Industrial Building Management Services, Industrialised Building/ Construction System (IBS/ICS), Structural Products (Wall/Floor Tiles, Roofing Tiles) - Construction Management (Quality Management)
Natural Science ~ Mathematical Sciences ~ Mathematics and Statistics for Science and Engineering ~ Business, Financial and Managerial Sciences - Business Administration
Professional Membership
2004 - 2019: Member of Profesional Body / Association: (Regiatered Quantity Surveyor), Board of Quantity Surveyors Malaysia
2004 - 2019: Member of Profesional Body / Association: (Member), Institution of Surveyors Malaysia
Teaching Responsibilities
| | |
| --- | --- |
| BUILDING ECONOMICS | 2020/2021 |
| CONSTRUCTION BUSINESS | 2014/2015 2013/2014 2007/2008 2003/2004 |
| CONSTRUCTION ECONOMIC 2 | 2021/2022 2020/2021 2019/2020 2018/2019 2017/2018 2016/2017 2015/2016 2014/2015 2013/2014 2012/2013 2011/2012 2010/2011 2009/2010 |
| CONSTRUCTION ECONOMICS 1 | 2021/2022 2020/2021 2019/2020 2018/2019 2017/2018 2016/2017 2015/2016 2014/2015 2012/2013 2011/2012 2010/2011 2009/2010 |
| CONSTRUCTION ECONOMICS 2 | 2022/2023 |
| CONSTRUCTION MARKETING | 2015/2016 |
| COST STUDIES 2 | 2001/2002 |
| COST STUDIES III | 2001/2002 |
| COSTS STUDIES I | 2001/2002 |
| DISSERTATION | 2016/2017 2008/2009 |
| ECONOMICS FOR QUANTITY SURVEYOR 1 | 2021/2022 |
| ECONOMICS FOR QUANTITY SURVEYORS | 2022/2023 2021/2022 |
| ECONOMICS FOR QUANTITY SURVEYORS 1 | 2022/2023 2020/2021 2019/2020 2018/2019 2017/2018 2014/2015 2013/2014 2012/2013 2010/2011 2009/2010 2008/2009 |
| ECONOMICS FOR QUANTITY SURVEYORS 2 | 2021/2022 2020/2021 2019/2020 2018/2019 2017/2018 |
| INTEGRATED MULTI DISCIPLINARY PROJECT 1 | 2014/2015 |
| INTEGRATED MULTIDISCIPLINARY PROJECT 2 | 2001/2002 |
| INTEGRATED/MULTI-DISCIPLINARY | 2002/2003 |
| LANDSCAPE CONTRACT & ADMINISTRATION | 2002/2003 2001/2002 |
| MEASUREMENT OF CONSTRUCTION WORK 1 | 2001/2002 |
| MEASUREMENT OF CONSTRUCTION WORK 2 | 2001/2002 |
| PEOPLE AND ORGANIZATIONAL MANAGEMENT | 2019/2020 2018/2019 2016/2017 2015/2016 |
| PRACTICAL TRAINING | 2002/2003 |
| PRINCIPLES OF CONSTRUCTION ECONOMICS | 2003/2004 2002/2003 |
| PRINCIPLES OF ESTIMATING FOR BUILDING SERVICES & EXTERNAL WORKS | 2002/2003 |
| PRINCIPLES OF ESTIMATING FOR BUILDING SERVICES AND EXTERNAL WORKS | 2008/2009 |
| PRINCIPLES OF ESTIMATING FOR BUILDING WORKS 1 | 2021/2022 2011/2012 2009/2010 2003/2004 2002/2003 |
| PRINCIPLES OF ESTIMATING FOR BUILDING WORKS 2 | 2008/2009 2003/2004 2002/2003 |
| PRINCIPLES OF MEASUREMENT FOR BUILDING WORKS 1 | 2003/2004 2002/2003 |
| PRINCIPLES OF MEASUREMENT FOR BUILDING WORKS 2 | 2003/2004 2002/2003 |
| PROJECT MANAGEMENT AND BUILDING ECONOMICS | 2021/2022 |
| PROPERTY INVESTMENT AND VALUATION | 2022/2023 2021/2022 2020/2021 2019/2020 2018/2019 2017/2018 2016/2017 2015/2016 2013/2014 2011/2012 |
| RESEARCH METHODS FOR THE BUILT ENVIRONMENT | 2008/2009 |
Research Projects
Completed
| | |
| --- | --- |
| 2015 - 2017 | Strategy Formulation to Reduce Turnover Intention Among Quantity Surveyors in Malaysia |
| 2011 - 2014 | RU 2011: A Study on top Management Commitment Towards Quality Management and ISO 9001 Certification in the Context of Malaysian Construction Organization |
| 2011 - 2016 | ASEAN Economic Integration: Developing Model to Assess the Effectiveness of the Policies on Construction Labour Market in Malaysia |
| 2011 - 2013 | Research in Quantity Surveying (KVC Project 2011) |
| 2010 - 2011 | A study of the Reinforcement-concrete Ration of Building Frames |
| 2008 - 2010 | Problem in Implementation of ISO 9001 Quality Management System among Malaysian Contractors |
| 2004 - 2005 | A Study On The Implementation Requirements of Quality Management System(QMS) for Construction Companies with ISO9001:2000 Certificates |
On-Going
| | |
| --- | --- |
| 2020 - Present | Determination of Strategies to Implement Post Contract Cost Control in Building Construction Projects |
| 2019 - Present | Optimising Construction Cost for Heritage Building Conservation Project Through Value Engineering Technique |
| 2012 - Present | Gallery |
| 2009 - Present | Procurement and Project Delivery System Research Unit |
Award & Recognition
| | | |
| --- | --- | --- |
| 14 Nov, 2012 | Best Paper Award - Universiti Teknologi Mara | National |
Publications
Article
| | |
| --- | --- |
| 2020 | Prelimary studies of delays in construction projects. Malaysian Journal of Business and Economics (MJBE), Special Edition 2019 (Issue 2 (December)) pp. 161-179 |
| 2019 | Strategies of quantity surveying firms to reduce turnover intention. International Journal of Engineering & Technology, 8 (1.8 Special issue 8) pp. 1-4 |
| 2018 | An exploration of cost overrun in building construction projects. Global Business and Management Research: An International Journal, 10 (3 (Special Issue on Business Sustainability in an Era of Digital Disruption)) pp. 638-646 |
| 2018 | Exploration of job satisfaction among technical employees of quantity surveying firms in Malaysia. International Academic Journal of Organizational Behavior and Human Resource Management, 5 (3 (July-September)) pp. 58-71 |
| 2018 | Turnover intention and job satisfaction among quantity surveyors. International Journal of Technology, 9 (8) pp. 1551-1560 |
| 2016 | Implementation of ISO quality management system in construction companies of Malaysia. Journal of Technology Management and Business , 3 (1) pp. 1-23 |
| 2015 | A comparison between quantity surveying and information technology students on web application in learning process . Malaysian Online Journal of Educational Technology, 3 (1) pp. 1-11 |
| 2015 | The Application of Earned Value Management (EVM) in Construction Project Management. Journal of Technology Management and Business, 2 (2) pp. 1-11 |
| 2014 | Case studies on the safety management at construction site. Journal of Sustainability Science and Management, 9 (2) pp. 90-108 |
| 2011 | Study of quality management in construction projects. Chinese Business Review, 10 (7) pp. 542-552 |
Conference or Workshop Item
| | |
| --- | --- |
| 2016 | Quality management in Quantity Surveying firms. In: 6th Asia Pacific Marketing and Management Conference, |
| 2015 | A study into the problems of cost control for construction projects. In: The 4th International Seminar on Entrepreneurship and Business (ISEB 2015), |
| 2014 | A study on top management commitment towards quality management and ISO 9001 certification in the context of Malaysian construction organizations. In: 6th International Borneo Business Conference, |
| 2014 | Web applications in learning process: a comparison between quantity surveying and information technology undergraduates. In: 5th International Conference on Science & Technology: Applications in Industry & Education (ICSTIE 2014), |
| 2012 | Study on web applications in learning process among quantity surveying undergraduates. In: Technology, Science, Social Sciences, Humanities International Conference 2012, |
| 2010 | A study on top management commitment and ISO 9000 certification. In: 3rd Regional Conference on Engineering Education (RCEE 2010) and Research in Higher Education 2010 (RHEd 2010), |
| 2010 | Reinforcement-concrete ratio of building frames. In: The International Conference on Industrial Engineering and Business Management (ICIEBM), |
| 2009 | Quality management practices in construction projects in the context of Malaysian construction industry. In: 34TH AUBEA Annual Conference, |
Book
Book Section