Staff Directory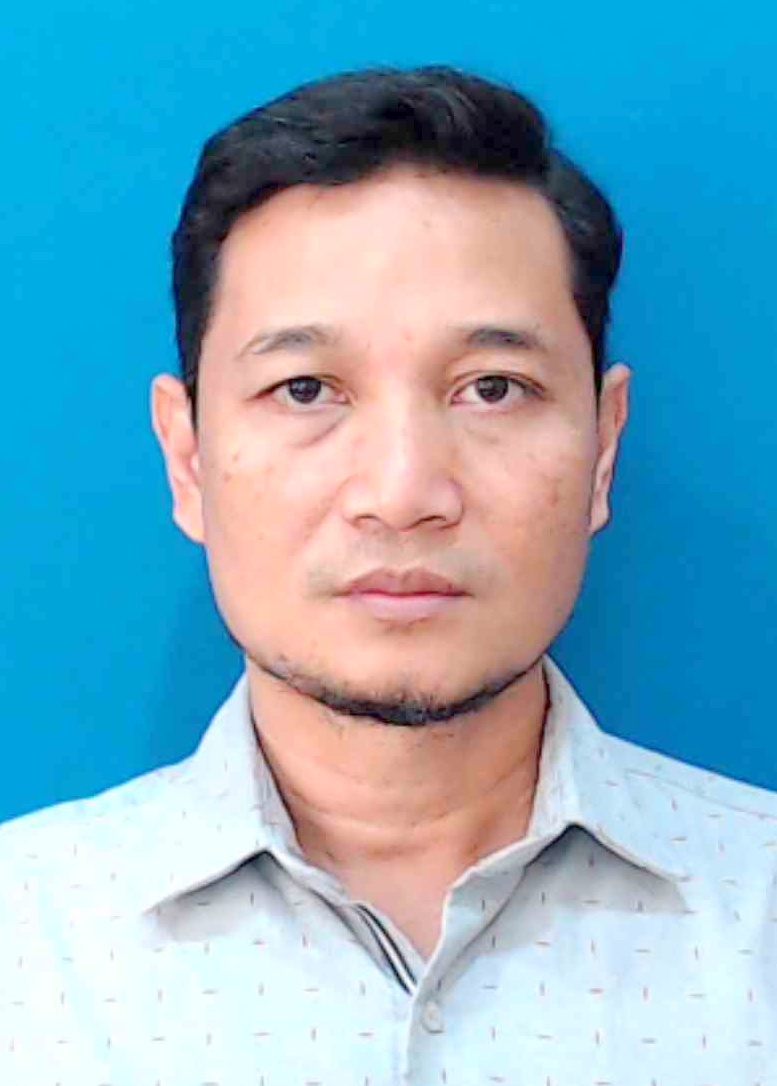 Academic Qualification
Master of Medicine (Internal Medicine) - Masters Degree (Clinical Specialist), Universiti Kebangsaan Malaysia (UKM)
Bachelor of Medicine and Bachelor of Surgery - Bachelor Degree, Universiti Malaya (UM)
Khairul Azhar Bin Jaafar (Assoc. Prof. Dr.)
Associate Professor
IIUM Kuantan Campus
KULLIYYAH OF MEDICINE
---
Expert Profile
Khairul Azhar bin Jaafar obtained his MBBS in 1997 from University of Malaya, completed his postgraduate training (Master in Medicine, Internal Medicine) in 2004 from National University of Malaysia and subsequently, pursued his subspecialty training in the field of gastroenterology and hepatology in various hospitals such as Selayang Hospital, Hospital UKM, Hospital Raja Perempuan Zainab, Kota Bharu and Singapore General Hospital . He completed training in 2010.
He won the Promising Researcher Award (Kulliyah level) in 2008 and has presented papers at medical conferences locally and overseas including Singapore, Korea, UAE and New Zealand.
He is a lifetime member for the Malaysian Society of Gastroenterology and Hepatology (MSGH), Malaysian Medical Association (MMA) and East Coast GastroHepatology Club (ECGHC)
Presently Dr Khairul Azhar bin Jaafar is a medical lecturer and practising clinician at the Department of Internal Medicine at the International Islamic University Malaysia (IIUM), Kuantan, Pahang and Hospital Tengku Ampuan Afzan, Kuantan, Pahang since June 2004. Besides teaching undergraduate and postgraduate students, he is also an examiner for the national Master in Internal Medicine, Malaysia. He was appointed as an Associate Professor in 2009 and inducted to Associate Professor in 2014.
Area of Specialisation
Medical And Health ~ Medical And Health Sciences ~ Biomedical Sciences ~ Other Biomedical Sciences n.e.c. - Internal Medicine
Medical And Health ~ Medical And Health Sciences ~ Clinical Medicine ~ Gastroenterology - Gastroenterology
Professional Membership
2008 - 2032: Member of Profesional Body / Association, Malaysia Medical Association
2009 - 2032: Member of Profesional Body / Association, Malaysian Society of Gastroenterology and Hepatology
Research Projects
Completed
| | |
| --- | --- |
| 2014 - 2017 | The Comparison Between Glasgow Blatchford Score And AIMS65 Score In Predicting Outcome In Upper Gastrointestinal Bleeding For Asian Population. |
| 2008 - 2012 | Survey of Major Hepatitis C Virus Genotypes amongst Chronic Hepatitis C patients in Pahang, Malaysia |
On-Going
| | |
| --- | --- |
| 2011 - Present | RU 2011 -Therapeutic Endoscopic for acute uoer gastrointestinal bleeding utilizing multiple clip applicator - Aprospective Cohort Study. |
| 2007 - Present | A Prospective Study on the Association of Hyperlipidaemia with Ultrasonographically- evident Hepatocellular Steatosis in Hepatitis B and C Patients |
| 2007 - Present | A Cross Sectional Study Evaluating the Association between CA19 - 9 Level and HBV DNA Level in Hepatitis B Patients |
Publications
Article
| | |
| --- | --- |
| 2022 | Complete colonic examination in symptomatic patients with incomplete colonoscopy: it is diagnosed as high-yield. Diseases of the Colon & Rectum, 65 (5) pp. 162-162 |
| 2022 | Resilience and health-related quality of life among Hepatitis C patients in Pahang, Malaysia. Bangladesh Journal of Medical Science, 21 (1) pp. 165-170 |
| 2021 | Factors associated with incomplete colonoscopy in symptomatic patients scheduled for elective colonoscopy. Colorectal Disease, 23 (Supplement 2) pp. 54-55 |
| 2021 | Health-related quality of life among hepatitis c patients in Pahang State, Malaysia: a cross-sectional study. PERINTIS E-Journal, 11 (2) pp. 106-116 |
| 2021 | Health-related quality of life among Hepatitis C patients in Pahang state, Malaysia: a cross-sectional study. International Journal of Allied Health Sciences, 5 (1) pp. 1-1 |
| 2021 | Hiccups: an atypical presentation of lateral medullary syndrome. Journal of Cardiovascular, Neurovascular & Stroke, 3 (3) pp. 8-14 |
| 2021 | Social support and health-related quality of life among hepatitis C patients in Pahang, Malaysia. Journal of Gastroenterology and Hepatology, 36 (S2) pp. 74-283 |
| 2016 | Correlation between the HBsAg level and the peripheral blood lymphocytes profile in chronic Hepatitis B patients from Malaysia. Virology & Antiviral Research, 5 (2) pp. |
| 2016 | Hepatitis B surface antigen (HBsAg) levels and hepatitisBeAntigen (HBeAg) seroconversion status. Hepatology International, 10 (Suppl. 1) pp. S223-S223 |
| 2015 | Correlation between HBSAG quantification and HBV genotypesin chronic HBV infections. International Journal of Advances in Science, Engineering and Technology (IJASEAT), 3 (2) pp. 1-6 |
| 2015 | Distribution pattern of hepatitis C virus in eastern Peninsular Malaysia for the past decade. Journal of Gastroenterology and Hepatology, 30 (Suppl. 4) pp. 375-375 |
| 2015 | Distribution pattern of hepatitis C virus in eastern peninsular Malaysia for the past decade. Journal of Gastroenterology and Hepatology, 30 (S4) pp. 375-375 |
| 2015 | Hepatitis B surface Antigen (HBsAg) levels in chronic hepatitis B patients - a comparison between patients of different ages and their hepatitisBeAntigen (HBeAg) seroconversion status in a prospective cohort. Journal of Viral Hepatitis, 22 (Suppl. S2) pp. 52-52 |
| 2014 | Alteration of peripheral blood lymphocytes profile with HBsAg level in chronic hepatitis B infection. International Journal of Infectious Diseases, 21 (Supp1) pp. 445-445 |
| 2014 | Primary hepatic neuroendocrine carcinoma. Journal of Gastroenterology and Hepatology, 29 (Suppl. 3) pp. 255-255 |
| 2013 | Hepatitis B surface antibody (HBsAb) status amongst new applicants of nursing program at International Islamic University Malaysia, Pahang, Malaysia. Hepatology International, 7 (Sup1) pp. S285-S285 |
| 2011 | Bilateral adrenal histoplasmosis: endoscopic ultrasound – guided fine needle aspiration as a method of diagnosis and assessment. Medical Journal of Malaysia, 66 (5) pp. 502-504 |
| 2011 | Eosinophilia in autoimmune hepatitis: is there an association? . Medical Journal of Malaysia, 66 (Supp A) pp. 10-10 |
| 2011 | Steatohepatitis and fibrosis in chronic Hepatitis C patients: is there any association?. Hepatology International, 5 (1) pp. 312-313 |
| 2010 | Preoperative drainage in pancreatic cancer. The New England Journal of Medicine, 362 (14) pp. 1342-1346 |
| 2009 | Ampullary carcinoma: effect of preoperative biliary drainage on surgical outcome. World Journal of Gastroenterology (WJG), 15 (23) pp. 2908-2912 |
| 2009 | Unusual association of diseases/symptoms: Sweet's syndrome in Crohn's colitis. BMJ Case Reports, 2009 () pp. 1438 |
| 2008 | CA 19-9 as a non-invasive marker for disease activity in hepatitis C patients : is there any role?. Medical Journal of Malaysia, 63 (Supp B) pp. 25 |
| 2008 | Hepatic steatosis among chronic hepatitis C infected patients selected for treatment - a retrospective analysis . Hepatology International, 2 (Supp) pp. S513-S514 |
| 2007 | A young man with familial adenomatous polyposis coli: a case report. International Medical Journal Malaysia, 6 (2) pp. |
| 2007 | Incidence of Helicobacter pylori infection using (13) C- urea breathtest and gastric biopsy culture. International Medical Journal Malaysia, 6 (2) pp. |
| 2007 | Primary hyperparathyroidism with hungry bone syndrome - a case report. International Medical Journal Malaysia, 6 (2) pp. |
Conference or Workshop Item
| | |
| --- | --- |
| 2023 | Unmasking a hidden culprit: a case of 'diphtheritic' colitis. In: APCCMI 2023 The 19th Asia Pacific Congress of Clinical Microbiology and Infection & The 26th Conference of the Korean Society of Clinical Microbiology, |
| 2021 | Hiccups: an atypical presentation of lateral medullary syndrome. In: Malaysia Stroke Virtual Conference 2021, |
| 2021 | Social support and health-related quality of life among Hepatitis C. In: Asian Pacific Digestive Week, |
| 2020 | Health-related quality of life among hepatitis C patients in Pahang State, Malaysia : a cross-sectional study. In: Kuantan Research Day 2020: A National Online Event for E-poster Presentation, |
| 2017 | Hepatitis B antigen (HBeAG) seroconversion rate amongst subjects on treatment: a retrospective analysis from east coast of Malaysia. In: 26th Annual Conference of APASL 2017, |
| 2014 | Alteration of Peripheral Blood Lymphocytes (PBLs) profile with HBsAg level in patients with chronic hepatitis B infection. In: International Conference on Biological, Chemical and Environmental Sciences (BCES-2014), |
| 2012 | CT features of metastatic linitis plastica of the rectum - a case report. In: Annual Scientific Meeting of the Malaysian Society of Gastroenterology and Hepatology (GUT 2012), |
| 2010 | CA19-9 as a non-invasive marker for disease activity in Hepatitis B patients: is there any role?. In: IIUM Research, Innovation & Invention Exhibition (IRIIE 2010), |
Book
Monograph