Staff Directory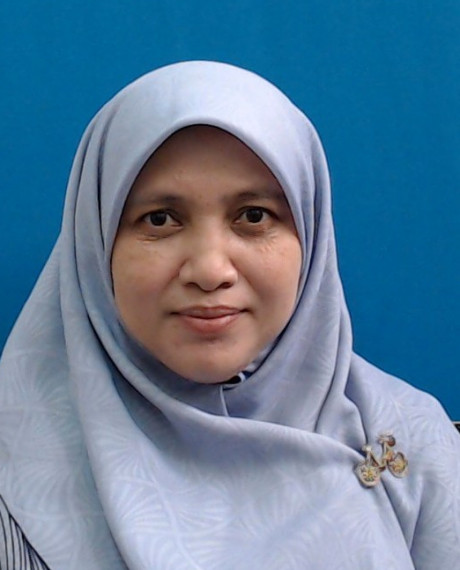 Academic Qualification
Arabic Language and Literature - Bachelor Degree, International Islamic University Malaysia
Norasmazura Binti Muhammad
CELPAD Lecturer
IIUM Gombak Campus
CENTRE FOR LANGUAGES AND PRE-UNIVERSITY ACADEMIC DEVELOPMENT

Other's position:
Coordinator, Centre for Languages and Pre-University Academic Development
---
Expert Profile
Norasmazura Muhammad holds a Master degree in Teaching Arabic as a Second Language (MAASL) from International Islamic University Malaysia (IIUM). She joined IIUM in 2001 as a CELPAD Lecturer. For the past 14 years, she has held several administrative positions at CELPAD such as assistant coordinator for LQM 2182, assistant coordinator for LQM 0108, representative of TEMU and assistant coordinator of TEMU.
Presently, Norasmazura is the Deputy Head of the Quranic Language Department at the Centre for Foundation Studies, Petaling Jaya since January 2015.
Area of Specialisation
Social Science ~ Social Science ~ Education ~ Language Literacy (Including English (TESOL, ESL, TEFL) and other Languages) - Arabic Language and Literature
Teaching Responsibilities
| | |
| --- | --- |
| ELEM. Q'NIC LANG.(PRE SC. ARCH,ENGIN)-PART II | 2011/2012 2010/2011 |
| ELEM. Q'NIC LANG.(PRE SC.,ARCH,ENGIN)-PART I | 2011/2012 2010/2011 2009/2010 |
| ELEMENTARY QURANIC LANGUAGE PART 2 (SCIENCES) | 2011/2012 |
| ELEMENTARY QURANIC LANGUAGE PART II (SCIENCES) | 2012/2013 |
| ELEMENTARY QURANIC LANGUAGE | 2010/2011 2009/2010 2008/2009 |
| ELEMENTARY QURANIC LANGUAGE (PART 2) | 2009/2010 2008/2009 |
| QURANIC LANGUAGE 1 | 2017/2018 |
| QURANIC LANGUAGE 2 | 2017/2018 2016/2017 |
| QURANIC LANGUAGE I | 2022/2023 2021/2022 2017/2018 2015/2016 2014/2015 2013/2014 2012/2013 |
| QURANIC LANGUAGE I & II | 2020/2021 2019/2020 2018/2019 2014/2015 2013/2014 |
| QURANIC LANGUAGE II | 2021/2022 2020/2021 2019/2020 2017/2018 2016/2017 2015/2016 2014/2015 2012/2013 |
| QURANIC LANGUAGE III & IV | 2019/2020 |
| Quranic Language V | 2014/2015 |
Publications
Conference or Workshop Item
| | |
| --- | --- |
| 2018 | MYRAFF 2.0: Arabic educational E-games. In: International University Carnival on E-Learning (IUCEL) 2018, |
| 2017 | MyRaff card game = لعبة بطاقة. In: World Arabic Language Day (WALD) 2017, |
| 2016 | Penterjemahan leksikal qāla dan derivasinya dalam surah Yusuf: satu bandingan antara terjemahan tafsir fi zilalil quran dan tafsir pimpinan ar-Rahman. In: Persidangan Antarabangsa Bahasa Arab (PABA 2016), |
| 2014 | A new approach in designing Arabic language practices for primary school students in Malaysia . In: International Research, Invention and Innovation Exhibition 2014 (IRIIE2014), |
| 2014 | Designing course materials for Quranic Language 1: towards promoting student-centred learning culture in IIUM based on TBLT approach. In: International Research, Invention and Innovation Exhibition 2014 (IRIIE2014), |
| 2014 | Penerimaan pelajar sekolah menengah terhadap aktiviti lakonan dalam P&P bahasa Arab. In: Seminar Pengajaran dan Pembelajaran Bahasa Arab 2014, |
| 2014 | Penterjemahan kontekstual leksikal qāla dan derivasinya dalam al-Quran. In: 2nd World Conference on Integration of Knowledge: Business, Economy, Management, Cultural, Theological and Scientific (WCIK 2014), |
| 2014 | الأخطاء في استخدام التعريف والتنكير للدارسين الماليزيين في المدارس الدينية في ولاية كلنتان . In: Language & Education Conference (LEC 2014), |
| 2014 | تعليم النحو في اللغة العربية القائم على الـمهمات للمستوى الـمبتدئ. In: 3rd International Language Conference (ILC) 2014, |
| 2014 | تعليم مهارة الكتابة القائم على المهمات لطلبة الـمستوى الـمتقدم= Ta'lim maharat al-kitabah al-qaim 'ala al-mahammat li-talabah al-mustawa al-mutaqaddim . In: Language & Education Conference (LEC 2014), |
| 2013 | Practice of Arabic speaking skill learning strategies: A study on B.A.R AND I.R.K. students at Centre for Foundation Studies (CFS), IIUM. In: IIUM Research, Invention and Innovation Exhibition 2013 (IRIIE 2013), |
Book