Staff Directory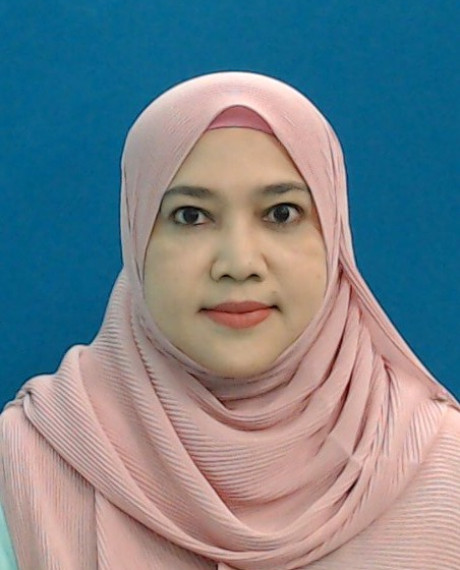 Academic Qualification
Ph.D in Business Law - Doctor of Philosophy, Universiti Putra Malaysia (UPM)
Master in Comparative Law - Masters Degree, International Islamic University Malaysia
Bachelor in Laws - Bachelor Degree, International Islamic University Malaysia
Siti Salwani Bt. Razali (Assoc. Prof. Dr.)
Associate Professor
IIUM Gombak Campus
KULLIYYAH OF ECONOMICS AND MANAGEMENT SCIENCES
---
Expert Profile
Siti Salwani Razali obtained her Bachelor's degree in Law (2000) and Master of Comparative Law (2001) both from IIUM. Later she completed her Ph.D in Business Law from University Putra Malaysia. Her thesis specialized in Islamic law of contract. She has presented in numbers of conferences and published papers in international journals. Some of the papers presented have been awarded the Best Paper Award.
She is also an author to three books namely Islamic Law Of Contract, Commercial Law in Malaysia and Malaysian Business Law published by an international publisher.
She has vast experiences in the area of Islamic Banking and Takaful and Shariah Law and has a close relationship with the industry, hence she has been appointed as an expert in these areas.
Currently, she is in the Shariah Committee for Bank Rakyat since 2010, Great Eastern Takaful Bhd since 2011 and also a halal committee for Silver Bird Company from 2012-2013.
Presently, she is a lecturer/associate professor at the Department of Business Admin, KENMS International Islamic University Malaysia.
Teaching Responsibilities
| | |
| --- | --- |
| BUSINESS LAW FOR MANAGERS | 2008/2009 |
| COMMERCIAL LAW (FOR ENM) | 2022/2023 2021/2022 2020/2021 2019/2020 2018/2019 2017/2018 2016/2017 2015/2016 2014/2015 2013/2014 2012/2013 2011/2012 2010/2011 2009/2010 2008/2009 2007/2008 2003/2004 2002/2003 2001/2002 |
| COMPANY LAW (FOR ENM) | 2001/2002 |
| INTRODUCTION TO ISLAMIC COMMERCIAL LAW | 2012/2013 |
| MALAYSIAN BUSINESS LAW (FOR ENM) | 2022/2023 2021/2022 2020/2021 2019/2020 2018/2019 2017/2018 2016/2017 2015/2016 2014/2015 2013/2014 2012/2013 2011/2012 2010/2011 2009/2010 2008/2009 2003/2004 2002/2003 2001/2002 |
| PRACTICAL TRAINING (BBA) | 2023/2024 2022/2023 2021/2022 2020/2021 |
| REGULATORY FRAMEWORK OF ISLAMIC F'CIAL CONTR. | 2011/2012 2010/2011 2009/2010 2008/2009 2007/2008 |
| TRANSACTIONS IN ISLAMIC BANKING AND FINANCE | 2011/2012 |
Research Projects
Completed
| | |
| --- | --- |
| 2020 - 2022 | Understanding Consumers' Motivation Towards Patronizing Wasiyyah Services |
| 2018 - 2022 | Formulating an Islamic Health Protection Retirement Plan (i-HPRP) for Government Servants in Malaysia |
| 2016 - 2018 | Extending Unfair Contract Terms Protection to Banking Consumers in Malaysia |
| 2016 - 2021 | Critical Examination on the Remedies for Misrepresentation in Takaful Contract: Current Industry Practice in Malaysia |
| 2015 - 2018 | Developing a Sustainable Model of a Waqf-Based Takaful for Flood Victims in Malaysia |
| 2009 - 2012 | A Revisit to the Principles of Gharar in Bai Al-Dayn and AL-Inah |
| 2008 - 2019 | To Write a Book on "Islamic Law of Contract" |
On-Going
| | |
| --- | --- |
| 2011 - Present | Building Agent- Customer Relationships In Takaful Industry : A Framework Of Islamic Relationship Marketing |
Award & Recognition
| | | |
| --- | --- | --- |
| 07 Sep, 2017 | Best Paper Award - Others | National |
| 07 Sep, 2016 | Best Paper Award - International Islamic University Malaysia | National |
| 19 Feb, 2014 | Bronze Medal - International Islamic University Malaysia | International |
| 04 Apr, 2013 | Best Paper Award - World Business Institute | International |
| 19 Feb, 2013 | Bronze Medal - IIUM Research Invention and Innovation Exhibition 2013 IRIIE | University |
| 19 Feb, 2013 | Bronze Medal - International Islamic University Malaysia | International |
| 28 Jun, 2011 | Best Paper Award - International Shari'ah Research Academy for Islamic Finance (ISRA) | International |
| 13 Oct, 2010 | Best paper award - International Conference on Islamic Banking and Finance Conference IBAF | International |
| 13 Oct, 2010 | Best Paper Award - Universiti Sains Islam Malaysia (USIM) | National |
Publications
Article
| | |
| --- | --- |
| 2022 | Consumers' motivation towards satisfaction in patronising wasiyyah (will) services. Malaysian Journal of Consumer and Family Economics, 28 () pp. 335-354 |
| 2022 | Moderating effect of gender, income and age towards an Islamic health protection retirement plan (i-HPRP). American Journal of Economics and Business Innovation (AJEBI), 1 (1) pp. 19-29 |
| 2021 | Qualitative study in identifying factors affecting the behavior of muslim generation y towards Islamic home financing products in Malaysia. The Journal of Muamalat and Islamic Finance Research, 18 (2) pp. 1-12 |
| 2021 | Remedies for misrepresentations in takaful contract; current industry practice in Malaysia. Hamdard Islamicus, 44 (3) pp. 63-85 |
| 2020 | Developing a sustainable model of Waqf-based Takaful for flood victims in Malaysia. Journal of Islamic Accounting and Business Research, () pp. |
| 2020 | Evolution of Takaful in Malaysia-the case of investment link family takaful. Indonesian Journal of Contemporary Management Research, 2 (1) pp. 1-9 |
| 2020 | Retirement schemes, its challenges and ways of reformation: a cross-border study. International Journal of Asian Social Science, 10 (9) pp. 507-520 |
| 2019 | Investment linked takaful plan patronage:evidence from Malaysia. Global Review of Islamic Economics and Business, 7 (1) pp. 41-48 |
| 2019 | Preference toward investment-linked takaful plan: mediating role of attitude. International Tourism and Hospitality Journal, 2 (2) pp. 1-6 |
| 2018 | Communicating shari'ah-compliant brands of tourism in Malaysia. The Malaysian Journal of Consumer and Family Economics (MAJCAFE), 22 (Special Issue) pp. 15-28 |
| 2018 | Consumer Rights Act 2015(United Kingdom):Is it a good model in practising banking consumers from unfair terms in Islamic banking consumer contracts in Malaysia? = Consumer Rights Act 2015 (United Kingdom): Adakah ia model yang baik perlindungan konsumer perbankan daripada terma tidak adil dalam kontrak konsumer perbankan Islam di Malaysia?. Jurnal Undang-undang dan Masyarakat, 22 () pp. 21-31 |
| 2018 | Employees' attitude towards Islamic banking: Measurement development and validation. International Journal of Ethics and Systems, 34 (1) pp. 78-100 |
| 2017 | A preliminary analysis on the impact of flood and the awareness of the flood victims Towards takaful protection: A study of East-coast Malaysia's flood victims. Journal of Islamic, Social, Economics and Development, 2 (6) pp. 29-45 |
| 2017 | Customer-based brand equity model for the Shariah-compliant tourism: a conceptual model from the Muslim tourists' perspective. Advanced Science Letters, 23 (9) pp. 8541-8546 |
| 2013 | Measuring takaful agents' understanding towards the objectives and concepts of Takaful. Journal of Islamic Finance, 2 (1) pp. 20-30 |
| 2013 | Measuring takaful agents' understanding towards the objectives and concepts of takaful. Journal of Islamic Finance, 2 (1) pp. 20-30 |
| 2013 | The relationship of takaful agents' Islamic ethical behaviour towards customers' satisfaction, trust and commitment: a preliminary analysis . Journal of Islamic Finance and Business Research, 2 (1) pp. 77-88 |
| 2013 | The relationship of Takaful agents' Islamic ethical behaviour towards customers' satisfaction, trust and commitment: a preliminary analysis. Journal of Islamic Finance and Business Research, 2 (1) pp. 77-88 |
| 2012 | Building agent-customer relationship in takaful industry: a framework of Islamic relationship marketing. ISRA International Journal of Islamic Finance, 4 (1) pp. 81-97 |
| 2012 | Building agent-customer relationship in the Takaful industry: a framework of Islamic relationship marketing. ISRA International Journal of Islamic Finance, 4 (1) pp. 81-97 |
| 2012 | Revisiting the principles of Gharar (uncertainty) in Islamic banking financing instruments with special reference to bay al-inah and bay al-dayn- towards a new modified model. International Journal of Financial Management, 2 (1) pp. 33-43 |
| 2012 | Takaful agents' roles in accordance with the Quran and Sunnah. Global Journal al-Thaqafah, 2 (2) pp. 41-45 |
| 2009 | The dominance entry of the principles of Gharar in electronic contracts . Arab Law Quarterly, 23 (2) pp. 207-216 |
| 2009 | The invitation to treat and Mu'atah in online contracts. The American Journal of Islamic Social Sciences (AJISS), 26 (2) pp. 79-101 |
| 2008 | Online contract and the issues of Gharar and uncertainty. IIUM Law Journal, 16 (1) pp. 51-64 |
Conference or Workshop Item
| | |
| --- | --- |
| 2019 | Financial planning on health protection for retirees: a cross-border comparative study. In: 1st International Conference on Financial Markets (ICFM 2019), |
| 2017 | Examining the need of flood victims towards a takaful protection in the East-Coast Region in Malaysia. In: 1st International Islamic Social Economics Conference, |
| 2016 | A review on special takaful coverage for abandoned houses. In: National Seminar of Abandoned Housing Projects : Causes & Solutions, |
| 2016 | Awareness towards a takaful protection among flood victims in the East-Coast Region in Malaysia: a preliminary analysis. In: 4th ASEAN International conference on Islamic Finance (4th AICIF 2016), |
| 2016 | Customer-based brand equity model for the Shariah-compliant tourism: A conceptual study from the international Muslim tourist perspective. In: 2nd Asia International Conference 2016, |
| 2011 | Revisiting the principles of Gharar in Islamic banking financing instruments with special reference to Bay al-Inah and Bay al-Dayn towards a new modified model. In: International Conference on Business, Management and Finance, |
| 2010 | A revisit to several issues in Zakat: a case study of Zakat collection centre – Majlis Agama Islam Wilayah Persekutuan (MAIWP). In: International Conference on Islamic Banking and Finance Conference IBAF 2010, |
| 2010 | Critical comparison on investment of Takaful funds in family takaful; a case study of PT. Asuransi Takaful Keluarga, and Takaful Ikhlas Sdn. Bhd.. In: International Conference on Islamic Banking and Finance Conference IBAF 2010, |
| 2009 | A Revisit to the legal issues in the Formation of Electronic Contract Towards Facilitating E-Business . In: AABRI International Conference , |
| 2008 | The principles Of Ghārār In Bai Bithaman Ajil contract. In: Malaysian Finance Association 10th Annual Conference 2008, |
Book
Book Section
| | |
| --- | --- |
| 2021 | Humanizing education: the importance of work life balance in one's life. In: Kulliyyah of Economics and Management Sciences, ISBN: 978-967-26219-1-1, pp. 37-39 |
| 2021 | Humanizing education: the importance of work life balance in one's life. In: Kulliyyah of Economics and Management Sciences, ISBN: 978-967-26219-1-1, pp. 37-39 |
| 2019 | The role of financial regulator in protecting bank consumers from unfair contract terms: the case of Malaysian Islamic banks. In: Emerald Publishing Limited, ISBN: 978-1-78973-546-8, pp. 91-115 |
| 2019 | The role of financial regulator in protecting bank consumers from unfair contract terms: the case of Malaysian Islamic banks. In: Emerald Publishing Limited, ISBN: 978-1-78973-546-8, pp. 91-115 |
| 2018 | Alternative models of waqf-based takaful products for flood victims in Malaysia: an assessment from practitioners' perspectives. In: IIUM Press, International Islamic University Malaysia, ISBN: 978-967-491-008-2, pp. 245-270 |
| 2017 | Investigating the willingness towards family takaful patronage. In: Academy of Contemporary Islamic Studies (ACIS), Universiti Teknologi MARA, ISBN: 978-967-0171-80-7, pp. 445-455 |
| 2011 | Shari'ah contracts for Islamic financial instruments - Part 2. In: PEARSON, ISBN: 978-967-349-127-8, pp. 244-294 |
Monograph