Staff Directory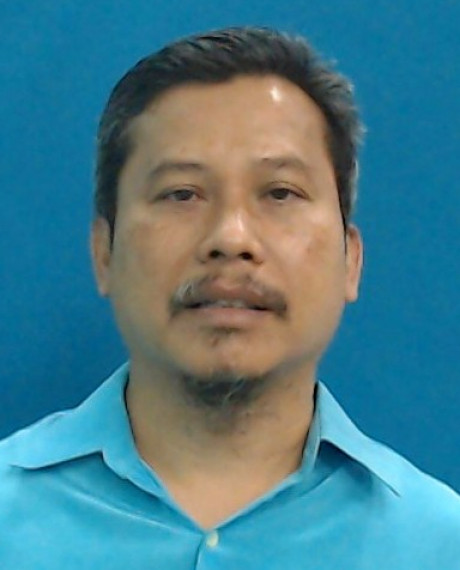 Academic Qualification
Doctor in Philosophy in Strategic Information Management - Doctor of Philosophy, Universiti Malaya (UM)
Master of Scence in Information System - Masters Degree, Universiti Teknologi MARA (UiTM)
Bachelor in Accounting - Bachelor Degree, Universiti Kebangsaan Malaysia (UKM)
Zaini Bin Zainol (Dr.)
Assistant Professor
IIUM Gombak Campus
KULLIYYAH OF ECONOMICS AND MANAGEMENT SCIENCES

Other's position:
Deputy Director, IIUM Academy of Graduate and Professional Studies
---
Expert Profile
Dr. Zaini Zainol is a member of the Malaysian Institute of Accountants (MIA) since 2001. Dr Zaini began his career with one of the companies under the DRB-HICOM group, a well-established conglomerate based in Shah Alam, Selangor. His responsibilities were costing new products, conducting variance analysis, preparing managerial reports for internal and external parties, preparing business proposal, reviewing inventories, managing procurement matters, etc. After serving the company for approximately five years, he resigned and joined the International Islamic University Malaysia in November 2001.
Presently, Dr. Zaini Zainol is attached to the Department of Accounting since November 2001, where he teaches undergraduate courses in Accounting Information Systems, Management Accounting and ICT for Islamic Financial Institutions. He has successfully supervised several postgraduate students in the areas of accounting information systems, knowledge management and earning management. His current postgraduate students are doing research in enterprise resource planning systems.
Area of Specialisation
ICT ~ Information, Computer And Communications Technology (ICT) ~ Information Systems ~ Other Information Systems n.e.c. - Doctor in Philosophy in Strategic Information Management
Professional Membership
2002 - 2019: Member of Profesional Body / Association: (Member), Malaysian Institute of Accountants
Research Projects
Completed
| | |
| --- | --- |
| 2020 - 2022 | Accountability Practices in Non-Governmental Organizations in a Conflict Country: The Case of Yemen |
| 2018 - 2019 | A Contingency Approach Towards The Factors That Affect The Adoption of JomPay in Malaysia |
| 2015 - 2019 | Enterprise Resources Planning?s Adoption Model In Public Sector Organizations |
| 2013 - 2015 | Perceived and Computer Security Practices : Perceptions of Future Employees in Malaysia |
| 2013 - 2015 | Evaluation of Islamic Microfinance Entrepreneur's Startegic Orientation on Microenterprise Performance |
| 2011 - 2011 | Accounting Students' Perception on the Use of Programming Software for Analysis and design of Accounting Information Systems : Some Empirical Findings |
| 2011 - 2013 | Fraudulent Financial Reporting In Malaysia: Further Evidence |
| 2011 - 2020 | Internal Control And Threats In Computerized Banking System |
On-Going
| | |
| --- | --- |
| 2023 - Present | Relationship of Corporate Governance on Directors' Remuneration of Listed Small and Medium-Scale Companies in Malaysia |
| 2022 - Present | Government Green Procurement in Malaysia: Benefits and Challenges to Small Medium Enterprises (SMEs) |
Award & Recognition
| | | |
| --- | --- | --- |
| 01 Feb, 2011 | Sijil Penghargaan - Research, Invention and Innovation 2011 (IRIIE 2011)-Bronze Medal- | University |
Publications
Article
| | |
| --- | --- |
| 2022 | An insight of accountability practices in non-governmental organizations (NGOs): the case of Yemen. International Journal of Research in Business and Social Science, 11 (1) pp. 178-186 |
| 2022 | Factors influencing accountability practices in managing NGOS funds: the case of Yemen. International Journal of Business Ecosystem & Strategy, 4 (4) pp. 108-117 |
| 2022 | Implementing an electronic payment system: getting things done!. IIUM Journal of Case Studies in Management, 13 (2) pp. 7-11 |
| 2019 | Impact of computerized accounting information system on small and medium enterprises In Mogadishu, Somalia: the balance scorecard perspectives. International Journal of Engineering and Advanced Technology (IJEAT), 8 (5C) pp. 159-165 |
| 2019 | System and Information Quality an Enabler for Assessing ERP Impacts on the Public Sector: The Case of ePBT in Malaysian Local Authorities. INSIGHT JOURNAL, 5 (Special Issue) pp. 74-81 |
| 2018 | An investigation of challenges in Enterprise Resource Planning (ERP) implementation: the case of public sector in Malaysia. International Journal of Supply Chain Management, 7 (3) pp. 113-117 |
| 2018 | Contingency approach towards adoption of jomPAY in Malaysia. The International Journal of Business & Management, 6 (9) pp. 55-68 |
| 2015 | Adopting an enterprise resource planning system in a privatized government unit: challenges and impacts. The Asian Journal of Professional & Business Studies, 1 (1 (June-Dec)) pp. 105-116 |
| 2013 | Internal human based threats and security controls in computerized banking systems: evidence from Malaysia. Procedia Social and Behavioral Sciences, 65 (3) pp. 199-204 |
| 2012 | Security Threats of Computerised Banking Systems (CBS): the managers' perception in Malaysia. International Journal of Economics and Finance Studies, 4 (1) pp. 21-30 |
| 2011 | Impact of ERP system on productivity improvement: some empirical findings. Business Management & Quarterly Review, 2 (3) pp. 70-78 |
Conference or Workshop Item
| | |
| --- | --- |
| 2019 | A descriptive analysis of computerized accounting information system: the case of SME in Somalia. In: 3rd Asia International Multidiciplinary Conference (AIMC) 2019, |
| 2017 | Public sector accountants' opinion on impact of a new enterprise system. In: 4th Information Systems International Conference 2017 (ISICO 2017), |
| 2017 | The impacts of ERP systems on public sector organizations. In: 8th International Conference on Advances in Information Technology, IAIT 2016, |
| 2015 | Accountability of fund management in Mosque Kalimantan Timur, Indonesia. In: 3rd AICIF Asean International Conference on Islamic Finance 2015, |
| 2015 | Computer security control practices: views of future employees in Malaysia. In: 1st International Conference on Educational Studies, |
| 2015 | Evaluation of asnaf entrepreneur's strategic orientation on microenterprise performance. In: 7th International Conference on Economices and Social Sciences (ICESS-2015), |
| 2014 | Understanding accounting information system and its components: the case of a well established grocery chain in rural of Malaysia. In: International Case Study Conference (ICSC 2014), |
| 2012 | Internal human based threats and security controls in computerized banking systems: evidence from Malaysia. In: International Congress on Interdisciplinary Business and Social Science, |
| 2012 | Security treats of computerized banking systems (CBS): The Managers' perception in Malaysia. In: International Conference on Economics & Finance, |
| 2011 | Adopting an enterprise resource planning system in a privatized government unit: challenges and impacts. In: 1st Information Systems International Conference, |
| 2011 | Perceived attitude towards a database software for designing an accounting information system: analyzing the self efficacy factors among accounting students. In: Enhancing Learning: Teaching and Learning International Conference 2011, |
Book
Book Section
Monograph