Staff Directory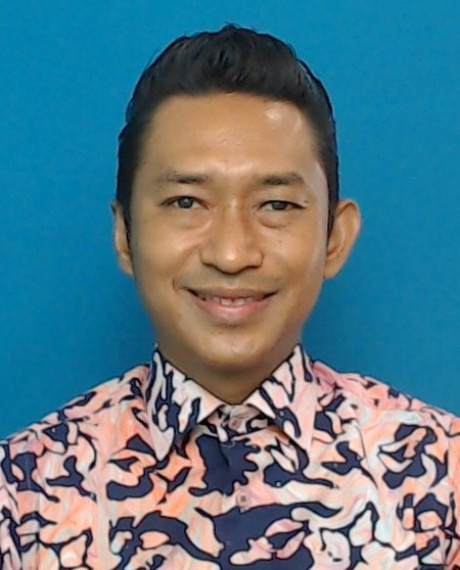 Academic Qualification
Doctor of Philosophy in Civil Engineering - Doctor of Philosophy, Cardiff University
Master of Engineering in Civil Environment Management - Masters Degree, Universiti Teknologi Malaysia (UTM)
Bachelor of Engineering (Civil) - Bachelor Degree, Universiti Teknologi Malaysia (UTM)
Shamzani Affendy Bin Mohd. Din (Assoc. Prof. Dr.)
Associate Professor
IIUM Gombak Campus
KULLIYYAH OF ARCHITECTURE AND ENVIRONMENTAL DESIGN
---
shamzani@iium.edu.my
6247
Expert Profile





Shamzani Affendy Mohd Din - Born in Perak, Malaysia on 14th July 1977. He
graduated with Bachelor Degree of Engineering (Civil)(Hons.) and Master
Degree Engineering in Civil-Environmental Management from Universiti
Teknologi Malaysia in 1999 and 2001 respectively. He has served 10 years
with Department of Building Technology and Engineering at Kulliyyah of
Architecture & Environmental Design, International Islamic University
Malaysia since November 2001. Obtained his Ph.D in Civil Engineering from
Cardiff School of Engineering, Cardiff University, UK on March 2007 and
has been promoted to the post Assistant Professor in 2008. Specialising in
collection and characterisations of airborne particulates; environmental
engineering & management; indoor air quality (IAQ); environmental
materials analysis; and also in environmental tourism carrying capacity
(ETCC). Previously he was seconded to Centre for Built Environment (CBE),
one of IIUM strategic business unit (SBU) as Deputy Director from June
2007 – May 2011 (4 years) and been promoted as Director of CBE in June
2011 till June 2012. Currently, he has been appointed as academic advisor
for 2 post graduate programme i.e. Master of Science in Building Services
Engineering (MSBSE) and Master of Arts in Assets and Facilities Management
(MSAFM). He also very actively involved in research, publications and
supervising undergraduate and postgraduate students, as well as reviewing
numbers of journal and conference papers in few refereed journal at
national level. He also member of International Islamic Heritage and
Sustainable Conservation (IIHSC) research cluster, a graduate member of
Board of Engineer Malaysia (BEM) and member of International Society of
Indoor Air Quality and Climate (ISIAQ). In 2011, he has been appointed as
one of board of editorial for Journal of Planning, Construction and
Management (JAPCM) and Journal of Universal Design in the Built
Environment (JUDBE). He also has reviewed more than 50 journals and
conference papers from National and International levels through his 15
years academician career with International Islamic University Malaysia.
Recently, he had been appointed as Programme Coordinator for MasterClass
Certificate in Professional Photography & New Media under IIUM Centre for
Strategic Continuing Education & Training (CRESCENT IIUM), where he had
been jointly developed together with DinArshad Academy. In 2012 he has
been appointed as one of group expert to review the National Ambient Air
Quality Standard Malaysia (NAAQSM) by Department of Environmental (DOE),
Ministry of Natural Resources and Environment Malaysia. On consultancy
area, during his tenurship at CBE, he has been appointed as Project
Management Consultant (PMC) for numberous IIUM new buildings and Interior
Design (ID) for several renovation works with IIUM Development Division.
He has also been appointed as Civil & Infrastructure consultant for Master
Plan of Bako, Sarawak under the State of Sarawak, Economy Planning Unit
(EPU) and also appointment as Design Advisor for DSA Development Sdn Bhd
for a RM2Billion GDV Development at Bukit Tinggi, Pahang Darul Makmur in
2016. His latest appointment was as one of the Advisory Committee Member
for Car Museum Project of IIUM under Endowment Trust Fund (ETF). In
research, he had completed 8 grants and in progress 10 grants ranges from
Endowment Fund A, Endowment Fund B, RAGS, FRGS, and MIRGS amounting
RM734,000 between year 2009 to 2017 respectively. Latest achievement was
as one of co-researcher together under KAED Universal Design Unit (KUDU)
by completing of 4 manuals & policy papers under Department of Social
Welfare, Ministry of Woman, Family and Community Development i.e. i.
Registry of Access Consultants, Access Auditors and Access Advisors; ii.
Manual Access Audit; iii. Manual Disaster Emergency Preparedness for
Person with Disabilities; and also Local Authority. On 20th December 2016
also, he had be awarded a Research Initiative Grant Scheme (RIGS) grant
worth RM20,000 by Research Management Centre (RMC), IIUM with the title
"The Characterisations of Airborne Particulates Soiling Defect Toward
Museum Artefacts." He has won 3 bronxe and 1 silver awards during the
IIUM Research, Invention and Innovation Exhibition (IRIIE) in 2012 and
2013 respectively. He had also won award on Department Best Indexed
Journal Articles during IIUM Research, Invention and Innovation Exhibition
2015 and Outstanding Contributor Journal Articles Indexed in Scopus & WOS
during IIUM Celebrating Research Excellence and Achievement Month 2016
(CREAM 2016). Recently, he has been awarded the Long Service (15 Years)
Award at IIUM Staff Appreciation Ceremony 2016. In community services to
IIUM, he has been representing the university in Mixed Tennis Team event
during the Intervarsity Games and Sukan Badan Berkanun since the year 2002
until present. His highest achievement was winning the Best Sport Team
Award during IIUM Quality Day 2016.



Area of Specialisation
Engineering Tech ~ Engineering And Technology ~ Environmental Engineering ~ Green Manufacturing (Including Water Footprint, Carbon Footprint ) - CO2 Emission from Construction Industry
Engineering Tech ~ Engineering And Technology ~ Environmental Engineering ~ Indoor Air Quality - Collection and Characterisations of Airborne Particulates
Research Projects
Completed
| | |
| --- | --- |
| 2020 - 2023 | The Development of Novel Kombucha Biomaterial for Product Design Using the Material Driven Design Approach |
| 2017 - 2018 | Penyediaan Pelan Induk Rekabentuk Sejagat 2017-2030 Petaling Jaya |
| 2016 - 2017 | Preparation of 4 Manuals: i) Registry of Access Consultants, Access Auditors and Access Advisor; ii) Manual Access Audit; iii) Manual Disaster Emergency Preparation for Persons with Disabilities; and iv) Local Authority Accessibility Master Plan |
| 2014 - 2020 | Negotiating Sacred Space: A Typological Study on Tomb Mosque of the Malay World |
| 2014 - 2018 | Indoor Air Quality in Urban Child Care Institution (Nurseries & Kindergarten): The Characterization of Particulate Matter (PM) and Its Relation to Airborne Enteric Microorganisms |
| 2013 - 2016 | The Provision of Research Consultancy for Bako Master Plan Study |
| 2013 - 2017 | A Formation of Islamic Framework and Model for Sustainable and Liveable Cities with Reference to Maqasid Al-Shariah : Toward Quality of Life in Urban Setting |
| 2012 - 2015 | Numerical Model and Simulation of Thermal Characteristics in Hospitals and Its Impact to the Mould Growth, Concentration and Distribution |
| 2012 - 2016 | Collection and Characterisations of Airbone Particulates at Kuala Lumpur General Hospital, Tengku Ampuan Rahimah Hospital and Putrajaya Hospital |
| 2011 - 2015 | RU 2011: Profiling the Impact of Pavement on the Urban Thermal Performance towards Mitigating the Urban Heat Island Effect: A Case Study of Plazas in Putrajaya, Malaysia |
| 2011 - 2013 | Feasibility Study on Environmental Tourism Carrying Capacity (ETCC) Assessment in Ecotourism for National Park in Malaysia: A Case Study of Endau Rompin National Park and Royal Belum State Park |
| 2011 - 2016 | RU 2011: Standard Orthopedic Design Process Module For Industrial Design |
| 2010 - 2012 | Physical Characterization of Airbone Particulates from Coal Power Plants at Manjung, Perak Ridzuan and its Effects Towards Human Health |
| 2010 - 2012 | Effectiveness of insulation in Roofs of Terraced Houses in Mitigating Indoor Ambient Temperature for Achieving Thermal Comfort |
On-Going
| | |
| --- | --- |
| 2020 - Present | Assessment and Characteristics of Airborne particulates Soiling defects on the artefacts and health effects towards tourist, visitor and staff at the National Museum, Kuala Lumpur. |
| 2019 - Present | Optimising Construction Cost for Heritage Building Conservation Project Through Value Engineering Technique |
| 2016 - Present | The Characterisations of Airborne Particulates Soiling Defect Towards Museum Artefacts |
| 2016 - Present | The Provision of Research Consultancy for Proposed Development of The Banjaran@Valley Study at Bentong, Pahang Darul Makmur |
| 2013 - Present | Regenerative Islamic Heritage Research Unit(RIHRU) |
| 2013 - Present | The Development of Assessment Methodological Framework for Environmental Tourism Carrying Capacity of Ecotourism at Endau-Rompin National Park, Johor Darul Takzim and Royal Belum State Park, Perak Darul Ridzuan |
| 2013 - Present | Chemical Characteristics and Source Apportionments of Airborne Particulates in Kuala Lumpur Hospital, Tengku Ampuan Rahimah Hospital and Putrajaya Hospital |
| 2009 - Present | A Study on Exterior Flooring Material in Commercial Area Putrajaya |
| 2008 - Present | KAED Universal Design Unit (KUDU) |
Award & Recognition
| | | |
| --- | --- | --- |
| 02 Oct, 2015 | Department Best Indexed Journal Articles at IIUM Research ,Invention and Innovation Exhibition (IRIIE) 2015 - International Islamic University Malaysia | University |
| 01 Dec, 2011 | Innovative Research & Publication 2011 - Kulliyyah of Architecture & Environmental Design | KCDIO |
Publications
Article
| | |
| --- | --- |
| 2023 | Anjung Rimbun: revitalisation of al-Ghazali road and SHAS mosque lower courtyard. Design Ideals Journal, 5 (1) pp. 32-37 |
| 2023 | Journey of light. Design Ideals Journal, 5 (1) pp. 38-42 |
| 2023 | Revitalisation of al-Ghazali walk & courtyard design. Design Ideals Journal, 5 (1) pp. 25-31 |
| 2022 | Vavva - convertible women's work shoes. Design Ideals Journal, 4 (1) pp. 59-63 |
| 2021 | Assessment of day spa premises spatial organisation, components, and services towards Muslim-friendly elements. Asia-Pacific Journal of Innovation in Hospitality and Tourism, 10 (3) pp. 137-161 |
| 2021 | The four dimensions of the Environmental Tourism Carrying Capacity (ETCC) model at Royal Belum State Park, Malaysia. Asia-Pacific Journal of Innovation in Hospitality and Tourism, 10 (3) pp. 479-494 |
| 2019 | A review of sustainable design in the automotive industry. Journal of Architecture, Planning and Construction Management, 9 (2) pp. 57-68 |
| 2019 | Airborne particulates relationship with ambient temperature and relative humidity in determining soiling defects on the artefacts at the National Museum, Kuala Lumpur, Malaysia. Opcion, 35 (22) pp. 2899-2921 |
| 2019 | Architecture ecologised: nature's patterns and abstractions in Malay built traditions. Cultural syndrome, 1 (2) pp. 107-116 |
| 2019 | Rethinking bamboo: an Asian eco-Interior design language with ecological branding in East Asia. Cultural Syndrome, 1 (2) pp. 79-95 |
| 2019 | Reviving of adat bersiram tradition and adaptive reuse of Masjid Lama Kampung Tanjung Beringin, Seri Menanti, Negeri Sembilan Darul Khusus. The Design Ideal Journal, 1 (2) pp. 25-32 |
| 2018 | Inhalable and respirable dust concentration of soiled stone, metal and ceramic artefact inside National Museum Malaysia. Planning Malaysia, 16 (2) pp. 293-303 |
| 2018 | Mass concentration of airborne particulates in selected museums at Kuala Lumpur and Perak. Asian Journal of Environment-Behaviour Studies, 3 (9 July/August 2018) pp. 65-74 |
| 2018 | Metal exposure in respirable & inhalable dust by the locality of coal-fired power plant. Planning Malaysia Journal, 16 (2) pp. 30-38 |
| 2018 | Metals in respirable and inhalable dust at educational institutions. Planning Malaysia: Journal of the Malaysian Institute of Planners, 16 (2) pp. 21-29 |
| 2017 | Indoor air quality assessment in selected child care institutions (nurseries and kindergarten) at Kuantan, Pahang: The implication of occupancy on IAQ. Journal of Built Environment, Technology and Engineering, 2 () pp. 175-181 |
| 2017 | Indoor airborne bacteria and fungi at different background area in nurseries and day care centres environments. Journal CleanWAS, 1 (1) pp. 35-38 |
| 2017 | Influence of coal-fired power plant combustions toward neighbourhood residents. Advanced Science Letters, 23 (7) pp. 6114-6117 |
| 2017 | Inhalable and respirable dust metal concentration in existing and construction stage of airport infrastructure. Advanced Science Letters, 23 (7) pp. 6123-6126 |
| 2017 | The characterisations of airborne particulates soiling defect towards museum artefacts. Advanced Science Letters, 23 (7) pp. 6281-6284 |
| 2016 | A review of the literature on the effect of airborne particulates matter towards museum visitors and museum artefact. World Applied Sciences Journal, 34 (12) pp. 1659-1666 |
| 2016 | Adapt engineering theory in universal design for developing countries: a literature review. Journal of Universal Design in the Built Environment (JUDBE), 2 (2) pp. 61-72 |
| 2016 | Hygrothermal performance of building envelopes in the tropics under operative conditions: condensation and mould growth risk appraisal . Jurnal Teknologi, 78 (5) pp. 271-279 |
| 2015 | CO2 emissions for concrete bore piling construction. Jurnal Teknologi, 77 (30) pp. 25-34 |
| 2015 | Coal-fired power plant airborne particles impact towards human health. Jurnal Teknologi, 77 (30) pp. 19-24 |
| 2015 | Engineering management in developing countries a future prospective. International Journal of Technical Research and Applications, 17 () pp. 32-34 |
| 2015 | Inhalable and respirable dust from coal-fired power plant. Jurnal Teknologi, 77 (30) pp. 1-6 |
| 2015 | Sustainable hospital for urban residents. Jurnal Teknologi, 77 (30) pp. 13-17 |
| 2014 | Report on Environmental Management System (EMS) Workshop, 1st Regional Conference on Campus Sustainability (1RCCS) 2014. BIMP-EAGA Journal of Sustainable Tourism Development, 3 (1) pp. 61-62 |
| 2014 | The exposure assessment of airborne particulates matter (PM10 & PM2.5) towards building occupants: a case study at KL Sentral, Kuala Lumpur, Malaysia. IOP Conference Series: Earth and Environmental Science, 18 (2014) pp. 1-6 |
| 2011 | Solid waste generation characteristics: The Malaysian local authorities' outlook. Planning Malaysia -Journal of the Malaysian Institute of Planners, 2011 (9) pp. 51-76 |
Conference or Workshop Item
| | |
| --- | --- |
| 2023 | Characteristics of cabin design for female-friendly car. In: 6th International Conference on Architecture and Civil Engineering 2022 (ICACE 2022), |
| 2022 | Carbon footprint assessment of the construction materials and energy usage of KICT building in IIUM. In: Regional Conference in Civil Engineering and Sustainable Development Goals in Higher Education Institutions 2021, |
| 2020 | Carbon footprint assessment of the construction materials: challenges and future towards achieving better low-carbon nation. In: International Conference on Civil, Architecture and Pollution Control (ICCAPC 2020), |
| 2019 | A review of sustainable design in the automotive industry. In: National landscape Architectural Seminar, |
| 2019 | Aesthetic value of Rumah Kuttai. In: Exhibition and Lecture Series: Malay Architecture-The Resilience of Tradition from Origins to the Contemporary, |
| 2019 | Assessment of day spa premises spatial organization, components and services towards Muslim friendly elements. In: 1st International Conference on Tourism, Management and Technology 2019, |
| 2019 | Inhalable and respirable dust mass concentration on soiled inorganic artefacts at the National Museum Malaysia. In: 1st International Conference on Tourism, Management and Technology 2019, |
| 2018 | i) Access Audit Manual and Access Audit Checklist Star Rating; ii) Accessibility Master Plan for Local Authorities 2017-2022; iii) Manual Disaster Emergency Preparedness for Person with Disabilities (PwDs). In: Mesyuarat Majlis Kebangsaaan Bagi Orang Kurang Upaya Bil.1/2018, |
| 2018 | Manual disaster emergency preparedness for person with disabilities (PwDs). In: Mesyuarat Majlis Sosial Bil.1/2018, |
| 2017 | Awareness on indoor air quality among Malaysian: case study at KL Sentral, Malaysia. In: 1st World Islamic Social Science Congress (WISSC 2015), |
| 2015 | Hygrothermal performance of building envelopes in the tropics under operative conditions: condensation and mould growth risk appraisal. In: International Conference On Science, Engineering, Built Environment And Social Science (ICSEBS 2015), |
| 2015 | Monitoring the performance of state structure plan in delivering output using dynamic model. In: 13th International Congress of Asian Planning Schools Association (APSA 2015), |
| 2012 | The effect of landscape design elements and mosque design on the thermal environment of main prayer hall: a case study of Tuanku Mizan Zainal Abidin Mosque, Putrajaya. In: UMRAN 2012, |
| 2011 | Adaptibility and modularity in housing: a case study of Raines Court and Next21. In: International Conference on Universal Design in Built Environment ICUDBE 2011, |
| 2011 | International Conference on Universal Design in Built Environment (ICUDBE 2011). In: International Conference on Universal Design in Built Environment (ICUDBE 2011), |
| 2010 | Fine (PM2.5) and ultra-fine (PM1.0 & PM0.1) airborne particulates as the new health threat : global perspectives . In: 30th International Seminar on Public Health Care : the making of Affordable & Safe HealthCare facilities for All, |
Book
Book Section
| | |
| --- | --- |
| 2022 | The Rhapsody of mobile application : a case study of Malaysia travellers. In: Springer, ISBN: 978-981-16-2209-0, pp. 681-698 |
| 2011 | Air pollution generated from coal fuel fired power plant. In: IIUM Press, ISBN: 978-967-418-034-8, pp. 19-34 |
| 2011 | Airborne particulates matter in museums at Perak Darul Ridzuan and Kuala Lumpur, Malaysia . In: IIUM Press, ISBN: 9789674180461, pp. 74-85 |
| 2011 | Case study: California Academy of Science . In: IIUM Press, ISBN: 978-967-418-034-8, pp. 75-83 |
| 2011 | Conceptual and possible applying limits of acceptable change framework into Malaysian national park: a case study of Endau Rompin and Mulu . In: IIUM Press, ISBN: 9789674180461, pp. 29-36 |
| 2011 | Conceptual and possible applying limits of acceptable change framework into Malaysian national park: a case study of Endau Rompin and Mulu . In: IIUM Press, ISBN: 9789674180461, pp. 29-36 |
| 2011 | Documentation and preservation of Melaka shophouse. In: IIUM Press, ISBN: 9789674181291, pp. 8-19 |
| 2011 | Documentation and preservation of Melaka shophouse. In: IIUM Press, ISBN: 9789674180454, pp. 39-48 |
| 2011 | DR Byen building in Copenhagen - Denmark . In: IIUM Press, ISBN: 978-967-418-034-8, pp. 66-74 |
| 2011 | Effect of airborne particulates towards historical heritage at Manjung, Perak Darul Ridzuan and National Museum, Kuala Lumpur. In: IIUM Press, ISBN: 9789674180393, pp. 115-133 |
| 2011 | Energy crisis & water pollution caused by buildings. In: IIUM Press, ISBN: 978-967-418-034-8, pp. 1-10 |
| 2011 | Environmental tourism carrying capacity study by using multi criteria evaluation approach in Royal Belum State Park, Perak Darul Ridzuan, Malaysia. In: IIUM Press, ISBN: 978-967-418-131-4, pp. 27-35 |
| 2011 | GEO (Green Energy Office) Bangi, Malaysia . In: IIUM Press, ISBN: 978-967-418-034-8, pp. 100-115 |
| 2011 | Global warming as a phenomenon of climate change . In: IIUM Press, ISBN: 978-967-418-034-8, pp. 35-43 |
| 2011 | Health impact due to particulates matter emission from construction site. In: IIUM Press, ISBN: 9789674180379, pp. 74-80 |
| 2011 | Health impact due to particulates matter emission from construction site . In: IIUM Press, ISBN: 9789674180461, pp. 98-104 |
| 2011 | Identification of physical problems on 19th Century Malay manuscripts from Malay Peninsula: a study from visual observation. In: IIUM Press, ISBN: 9789674181291, pp. 20-31 |
| 2011 | NEXT21 - Osaka, Japan . In: IIUM Press, ISBN: 978-967-418-034-8, pp. 84-99 |
| 2011 | Oregon Health & Science University - Center for Health & Healing, USA . In: IIUM Press, ISBN: 978-967-418-034-8, pp. 56-65 |
| 2011 | The effects of airbone particulate from coal power plant towards the residence at Manjung, Perak . In: IIUM Press, ISBN: 978-967-418-047-8, pp. 76-83 |
| 2011 | The Impact of hydroelectric dams on the environment. In: IIUM Press, ISBN: 978-967-418-034-8, pp. 44-55 |
| 2011 | The negative impact of nuclear energy on the environment. In: IIUM Press, ISBN: 978-967-418-034-8, pp. 11-18 |
Monograph