Staff Directory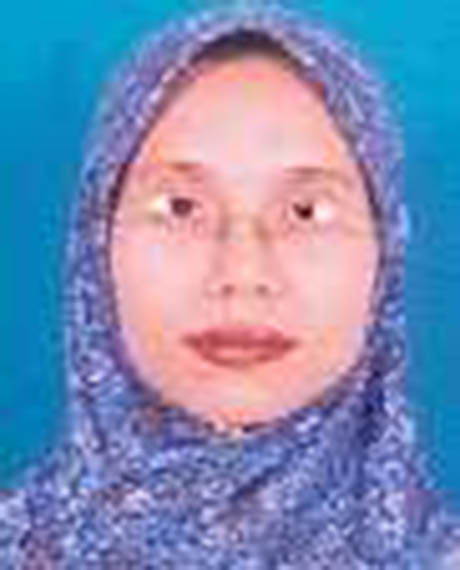 Academic Qualification
Doctor of Philosophy in Applied Psychology - Doctor of Philosophy, University of Nottingham
Mastr of Science (Ergonomics) - Masters Degree, Loughborough University, Leicestershire
Bachelor of Human Sciences (Psychology) - Bachelor Degree, International Islamic University Malaysia
Nor Diana Binti Mohd. Mahudin (Assoc. Prof. Dr.)
Associate Professor
IIUM Gombak Campus
ABDULHAMID ABUSULAYMAN KULLIYYAH OF ISLAMIC REVEALED KNOWLEDGE AND HUMAN SCIENCES
---
nordianamm@iium.edu.my
5153
Expert Profile
Diana is Associate Professor at the Department of Psychology, IIUM. Trained in Ergonomics (Human Factors) at Loughborough University and later, Applied Psychology at the University of Nottingham, UK, her research interests are in the areas of public transport crowding and commuting stress, crowd behaviour and crowd management, as well as restorative effects of environments and environmental ergonomics. Her work has been focused on understanding the nature, process, and outcomes of passenger crowding on trains and investigating different demand management options to mitigate this issue. Her work also extends into the study of related settings, such as overcrowding at large public gatherings (e.g., Hajj), in which she is particularly interested in whether crowd behaviour plays a role in evacuation planning and overall crowd management.

In another line of research, Diana has used measurements of physiological parameters to study how people respond to different types of environment, especially in terms of restorative experiences and cognitive performance. Apart from these areas, her work collaborations extend to investigating religiosity, occupational ergonomics and safety, digital literacy and online safety, work and women's well-being, as well as development and evaluation of interventions. Within these collaborations, she has developed two copyrighted scales, i.e., the Rail Passenger Crowding (RPC) scale and the IIUM Religiosity Scale (IIUMRelS). She has published widely in these fields (see ORCID ID:
orcid.org/0000-0002-7595-9852
and
https://scholar.google.co.uk/citations?user=UoTvwZUAAAAJ&hl=en
), and has consulted with a variety of private sector and public institutions on issues related to road safety, learning innovative space, and behaviour-based safety. To know more about a particular strand of her work, see her portfolio at
https://beyondcommuting.wixsite.com/dianamahudin
. Enquiries for research and professional collaborations are welcomed. Diana can also be reached via @beyondcommuting on Twitter.
Area of Specialisation
Natural Science ~ Environmental Sciences ~ Environmental Issues and Assesment ~ Environmental Protection - Environmental ergonomics, Restorative effect
Medical And Health ~ Medical And Health Sciences ~ Environmental and Occupational Health and Safety Research ~ Ergonomics - Environmental ergonomics
Social Science ~ Social Science ~ Psychology ~ Other Psychology n.e.c - Environmental psychology, Public transport crowding, and Commuting stress
Professional Membership
2013 - 2014: Member of Profesional Body / Association, Asian Association of Social Psychology (AASP)
2014 - 2020: Member of Profesional Body / Association: (Member), International Association for People Environment Studies (IAPS)
2020 - 2022: Member of Profesional Body / Association: (Human Factors and Ergonomics Society Malaysia (HFEM) Full Member (No: 0308)), Human Factors and Ergonomics Society Malaysia (HFEM)
Teaching Responsibilities
| | |
| --- | --- |
| ADVANCED RESEARCH METHODS AND STATISTICS | 2023/2024 2021/2022 |
| ADVANCED STATISTICS AND RESEARCH METHODS | 2020/2021 2018/2019 2017/2018 |
| ENGINEERING PSYCHOLOGY | 2016/2017 |
| ENVIRONMENTAL PSYCHOLOGY | 2016/2017 2013/2014 2012/2013 2005/2006 |
| ERGONOMICS AND OCCUPATIONAL HEALTH PSYCHOLOGY | 2022/2023 2020/2021 |
| EXPERIMENTAL PSYCHOLOGY | 2015/2016 2014/2015 2013/2014 2012/2013 |
| EXPERIMENTAL PSYCHOLOGY II | 2006/2007 2003/2004 |
| FINAL YEAR PROJECT | 2021/2022 2020/2021 2018/2019 2017/2018 |
| HUMAN FACTORS | 2018/2019 2017/2018 2016/2017 2015/2016 |
| INDUSTRIAL TRAINING | 2020/2021 2019/2020 2017/2018 2016/2017 |
| INTRODUCTION TO PSYCHOLOGY | 2016/2017 2015/2016 2014/2015 |
| PRACTICUM I:INDUSTRIAL&ORGANIZATIONAL PSYCHO. | 2005/2006 |
| PSYCHOLOGICAL STATISTICS | 2023/2024 2021/2022 2020/2021 2018/2019 2017/2018 2016/2017 2015/2016 2014/2015 |
| PSYCHOLOGICAL STATISTICS I | 2006/2007 |
| PSYCHOLOGY OF INTERPERSONAL RELATIONS | 2006/2007 2005/2006 2004/2005 2003/2004 |
| RESEARCH METHODOLOGY | 2013/2014 2012/2013 |
| RESEARCH PAPER I | 2018/2019 |
| RESEARCH PAPER II | 2018/2019 |
| Research Project I | 2021/2022 |
| RESEARCH PROJECT II | 2021/2022 |
| SOCIAL PSYCHOLOGY | 2006/2007 2005/2006 2004/2005 2003/2004 |
| UNDERGRADUATE PRACTICUM | 2015/2016 2014/2015 |
Research Projects
Completed
| | |
| --- | --- |
| 2022 - 2023 | Family Digital Citizenship in Pandemic Recovery: Prospects, Challenges, and Policy |
| 2021 - 2022 | RESTORING SOUL IN THE STUDY OF SELF IN PSYCHOLOGY: AN APPLIED MAQASID APPROACH TO EDUCATIONAL POLICIES |
| 2020 - 2021 | Shaping Family Digital Literacy: A Two-Phase Study Investigating Parental Mediation Practices Of Young Children?s Internet And Digital Technologies Use |
| 2017 - 2018 | Family Intervention for the Mitigation of Online Drug Trafficking: Module Development and Feasibility of Implementation |
| 2014 - 2017 | Identification of Barriers and Facilitators to Effective Implementation of Islamic Work Ethics in Islamic Banking Institutions |
| 2013 - 2016 | Kajian Daya Tahan Peserta Sebelum Dan Sesudah Menghadiri Program Bengkel Family on Alert Dan Forum Let's Talk About Health |
| 2012 - 2014 | Train Overcrowding :Assessing and Prioritising Demand Management Strategies by Key Stakeholders |
On-Going
| | |
| --- | --- |
| 2022 - Present | Contextualising Artificial Intelligence and Digital Citizenship within Islamic Ethics Approach: A Systematic Review and Research Agenda |
| 2022 - Present | Family Intervention for Effective Parenting Style among B40 Parents with Autistic Children: Module Development and Feasibility of Implementation |
| 2017 - Present | Lifestyle Comparisons if Delinquents and Their Non-Delinquent Peers (PD: 7 July 2017) |
| 2016 - Present | Sub Project Developing the Socio-Psychological Profile and a Typology of the Latent Attributes of High Functioning Children with Learning Disabilities |
| 2012 - Present | Enhancing Hajj Performance : Social Psychology of Crowd Behavior during Evacuation |
Award & Recognition
| | | |
| --- | --- | --- |
| 10 Jun, 2022 | Book Publication Award: Gold (Contextualizing Islam in Psychological Research: The Theoretical Foundation, Current Initiatives, and Way Forward) - Others | KCDIO |
| 10 Jun, 2022 | Merit Award for Scholarship of Application - Others | KCDIO |
| 30 May, 2022 | High Impact Responsible Innovation Award: Top 3 in Social Sciences, IIUM Responsible Research & Innovation Appreciation Day 2022 - International Islamic University Malaysia | University |
| 09 Jun, 2020 | Active Researcher Award - KIRKHS Takrim Al-Akadimiyyin 2020 | KCDIO |
| 04 Dec, 2018 | Best Paper Award - Malaysian Institute of Road Safety Research (MIROS) | National |
| 08 Dec, 2017 | Award for 15 Years of Service - International Islamic University Malaysia | University |
| 29 Nov, 2016 | Best Paper Award - INTAN, Bukit Kiara, Kuala Lumpur | National |
| 14 Nov, 2016 | Best Paper Award - Universitas Indonesia | International |
| 02 May, 2013 | Best Paper Award - Others | University |
| 20 Feb, 2013 | Silver Medal, IIUM Research, Invention and Innovation Exhibition 2013 - International Islamic University Malaysia | University |
Publications
Article
| | |
| --- | --- |
| 2022 | I've got enough on my plate! the mediating role of job demands in the relationship between psychosocial safety climate and job satisfaction. Human Factors and Ergonomics Journal (HFEJ), 7 (1) pp. 19-37 |
| 2022 | Lock, talk, or stop? measuring how parents mediate their young children's use of digital devices in the Malaysian context. e-JURNAL IPPTAR, 1 (1) pp. 1-25 |
| 2022 | Systematic review on eating disorder examination-questionnaire 6.0 (EDE-Q 6.0): an agenda for a test adaptation in Malaysia. Jurnal Sains Kesihatan Malaysia, 20 (2) pp. 41-50 |
| 2021 | Academic citizenship post-pandemic: a call for praxis, fairness, and quality. IIUMToday, 29 Oct 2021 () pp. |
| 2021 | How does gratitude relate to happiness in Malaysian young adults? the mediating role of resilence and implications for social policy. International Journal of Social Policy and Society (IJSPS), 16 () pp. 1-17 |
| 2021 | Psychological and social effects of COVID-19: investigating task setbacks, burnout, withdrawal behaviour, and perceived organisational support among telework employees in Malaysia. International Journal of Social Policy and Society (IJSPS), 18 (S1) pp. 44-63 |
| 2021 | Thief of time: Academic procrastination among university youth students and its associations with self-regulation and problematic internet use. Malaysian Journal of Youth Studies, 22 () pp. 127-140 |
| 2021 | Too young too digital: how Malaysian parents mediate their young children's internet and digital device use. Media Matters, 4 () pp. 67-80 |
| 2021 | Workload, Burnout, Emotional States, and Job Performance of Government Employees: An Exploratory Investigation From The Third Wave of COVID-19. Human Factors and Ergonomics Journal (HFEJ), 6 (2) pp. 34-48 |
| 2020 | Istiqamah…on the importance of staying the course. IIUM Emotional and Psychological Support Site, May 2020 () pp. |
| 2020 | Looked but failed to see: the role of gender, driver types, accident history, and licence tenure in hazard perception. Human Factors and Ergonomics Journal (HFEJ), 5 (1) pp. 13-22 |
| 2020 | Overworked and unsafe: a comparison of driving behaviour and safety culture according to driver types andworking hours. International Journal of Road Safety (IJRS), 1 (2) pp. 42-48 |
| 2020 | Simon says: the Influence of handedness on Simon effect and considerations for ergonomics research and practice. Malaysian Journal of Ergonomics, 2 (1) pp. 1-10 |
| 2019 | Identifying the psychosocial aspects of crowd during pilgrimage: the experiences of a group of Pakistani female hajj pilgrims. Journal of Islam in Asia, 16 (3) pp. 416-435 |
| 2019 | Impulsivity, online disinhibition, and risk taking among digital millennials: challenges of e-Safety in Industry 4.0. Journal of Occupational Safety and Health (JOSH), 16 (1) pp. 45-53 |
| 2019 | The differences between perceived and actual generations of job-related attitudes: a new perspective for employee sustainability programme. Journal of Sustainability Science and Management, 14 (5) pp. 76-83 |
| 2018 | Preliminary assessment and prioritisation of demand management strategies for reducing train overcrowding. Pertanika Journal of Social Sciences and Humanities, 26 (1) pp. 491-506 |
| 2017 | Does generation X and Y differ in the Islamic work ethics: a study among employees in Islamic banks. Journal of Global Business and Social Entrepreneurship (GBSE), 1 (2) pp. 79-83 |
| 2017 | Item generation and content validation of the Hajjcrowd behavior (HBC) scale. International Journal of Behavioral Science, 12 (2) pp. 19-30 |
| 2017 | Pembangunan modul program intervensi keluarga untuk mengurangkan penyalahgunaan dadah dalam talian dan media baharu: satu kajian analisis keperluan. Kajian Penyelidikan Ilmiah AADK: Senarai Kajian Di Bawah Geran Penyelidikan Ilmiah AADK Tahun 2014-2017, () pp. 1-22 |
| 2017 | Religiosity as a predictor of integrity, work ethics, and organisational commitment: Implications for public administration. Jurnal Psikologi & Kaunseling Perkhidmatan Awam Malaysia, Jun 2017 (12) pp. 79-101 |
| 2016 | Analysis of data quality, scaling assumptions, and reliability of crowd behaviour scale (Analisis kualiti data, andaian penskalaan dan kebolehpercayaan skala kelakuan ramai). Jurnal Pembangunan Sosial (Journal of Social Development), 19 (Special Issue no.2) pp. 71-88 |
| 2016 | Pengaruh pendidikan dan pengalaman jemaah haji ke atas tingkah-laku, emosi, dan pemikiran semasa kesesakan. Jurnal Pembangunan Sosial (Journal of Social Development), 19 (2 (Edisi Khas/Special Issue)) pp. 47-69 |
| 2016 | Psychological antecedents of hajj crowd scales: Content validation. Jurnal Pembangunan Sosial (Journal of Social Development), 19 (2 (Edisi Khas/Special Issue)) pp. 137 -155 |
| 2016 | Religiosity among Muslims: a scale development and validation study. MAKARA Hubs-Asia (Human Behavior Studies in Asia), 20 (2) pp. 109-121 |
| 2016 | Social interactions and emotional experiences during hajj. Jurnal Pembangunan Sosial (Journal of Social Development), 19 (2 (Special Issue)) pp. 33 -45 |
| 2016 | To go or to stay? Examining the relationships between organisational commitment, work ethics, and turnover intention. International Journal of Psychology (IJP), 51 (Issue Supplement S1) pp. 768-768 |
| 2012 | The measurement of rail passenger crowding : scale development and psychometric properties . Transportation Research Part F: Traffic Psychology and Behaviour, 15 (1) pp. 38-51 |
| 2012 | Transfer effects and permeable boundaries: an empirical study of the effects of commuting stress on employees' work and life . Southeast Asia Psychology Journal (SAPJ), 1 () pp. 1-9 |
Conference or Workshop Item
| | |
| --- | --- |
| 2022 | Restoring soul in the study of self in psychology: an applied maqasid approach to educational policies. In: Strategic Research Programme (SRP2020) Symposium, |
| 2022 | Staying at the Crease: Psychology, Psychologist, and Policy Research in Digital Citizenship. In: The 19th International Postgraduate Research Colloquium (IPRC 2022), |
| 2021 | Ergonomics and remote learning: an assessment of risk factors in International Islamic University Malaysia. In: Inter-Islamic University Forum on Psychology Forum (IIUCP Forum) 2021, |
| 2021 | Mobile device use by young children: a pilot study of its relationship with parental burnout, parental mediation strategies, mindfulness, and children's self-regulation. In: Inter-Islamic University Forum on Psychology Forum (IIUCP Forum) 2021, |
| 2021 | Servant leadership: a proposal to examine its relationships with perceived organizational support and turnover intention among employees of full-dining restaurants in Malaysia. In: Inter-Islamic University Forum on Psychology Forum (IIUCP Forum) 2021, |
| 2021 | Shaping family digital literacy: investigating parental mediation practices of young children's Internet and digital technologies use. In: 2021 MCMC Research Symposium, |
| 2020 | The Role of Family Intervention Program in Promoting Good Mental Health Among High Risk Adolescents. In: INTERNATIONAL VIRTUAL SEMINAR OF THE RELIGION AND MENTAL HEALTH, |
| 2019 | A descriptive study of nature sound In open-plan office on cognitive performance of employees. In: Langkawi International Multidisciplinary Academic Conference (LIMAC 2019), |
| 2018 | A tale of two hailings: driving behaviour and safety culture perceptions according to driver types and working hours. In: The 2nd Conference of ASEAN Road Safety 2018 (CARS2018), |
| 2018 | Impulsivity, online disinhibition, and risk taking among digital millennials: challenges of E-safety in industry 4.0. In: The 5th Scientific Conference on Occupational Safety and Health (SciCOSH 2018), |
| 2016 | Beyond commuting: crowding, psychological stress, and spillover effects in rail travel. In: Malaysian Psychology Students Assembly (MAPSA) 2016, |
| 2016 | Towards a psychosocial model of crowd behaviour. In: Regional Conference on Hajj Best Practices 2016, |
| 2016 | Work life balance policies in Malaysia: theory and practise. In: INTAN Research Fair (IRF) 2016, |
| 2016 | Work, family, and women's well-being in Malaysia. In: INTAN Research Fair (IRF) 2016, |
| 2015 | Factor influencing the implementation of Islamic work ethics in banks: a qualitative study. In: The 6th International Conference on Governance, Fraud, Ethics and Social Responsibility 2015 (iConGFESR 2015), |
| 2015 | Parenting and human development: differences in understanding after participating in family intervention program. In: 2nd International Conference on Human Sustainability (INSAN2015), |
| 2015 | The effects of intervention program on drug users and risk family: differences in understanding after participating in a family intervention program. In: The International Conference on Addiction Prevention and Treatment (ICAPT) 2015, |
| 2014 | Bayesian network model of crowd emotion and negative behavior. In: 3rd International Conference on Quantitative Sciences and Its Applications: Fostering Innovation, Streamlining Development, ICOQSIA 2014, |
| 2014 | Content validation of scales assessing psychological antecedents of crowds among Hajj pilgrims. In: "International Social Development Conference 2014", |
| 2014 | Crowd behaviour in a ritual based mass gathering and reliability of scale measurement . In: Vienna 10th International Academic Conference, |
| 2014 | Evaluating the effectiveness of a family-based intevention for families at risk of drug-related problems. In: International Research, Invention and Innovation Exhibition (IRIIE) 2014, |
| 2014 | Gender and cultural differences in self-deception. In: The 11th International Postgraduate Research Colloquium (IPRC 2014), |
| 2014 | Identification of facilitating factors for effective implementation of Islamic work ethics. In: The 11th International Postgraduate Research Colloquium (IPRC 2014), |
| 2014 | Linking psychology and sustainability: research gaps and future directions. In: The Inaugural Asian Conference on the Social Sciences and Sustainability , |
| 2014 | Rail demand management: a rapid systematic review. In: International Research, Invention and Innovation Exhibition (IRIIE) 2014, |
| 2014 | To defect or cooperate? investigating gender and cultural differences in prisoner's dilemma game. In: International Conference of Education, Psychology and Social Sciences (ICEPS) 2014, |
| 2013 | Assessing psychosocial elements of crowds during hajj: scale construction and content validation . In: 5th National Seminar on Crowd & Health Issues During Hajj, |
| 2013 | Elements of of happiness and lasting well-being in Hajj. In: National Seminar on Hajj Best Practices On Crowd and Health During Hajj, |
| 2013 | Houses of worship as restorative environments . In: UMRAN2013: Vision and Methods towards Sustainable Built Environment and Liveable Communities- Undergraduate and Postgraduate Seminar , |
| 2013 | Psychological and physiological adaptation to crowd density: a study of Malaysian males. In: 5th National Seminar on Crowd & Health Issues During Hajj., |
| 2013 | Rail demand management: towards developing effective strategies for extended mega urban regions in Malaysia. In: International Conference on Extended Mega Urban Region: The Changing Face of South East Asia and the World, |
| 2013 | Taking the train – and the strain. In: IIUM Research, Invention and Innovation Exhibition 2013, |
| 2013 | The masjid as a restorative environment: a case study of Masjid Sultan Ahmad Shah, IIUM. In: UMRAN2013: Vision and Methods towards Sustainable Built Environment and Liveable Communities- Undergraduate and Postgraduate Seminar , |
| 2013 | The restorative effects of green spaces with animals on stress. In: UMRAN2013: Vision and Methods towards Sustainable Built Environment and Liveable Communities- Undergraduate and Postgraduate Seminar , |
| 2010 | Commuting stress: consequences and implications for employee well-being. In: The 25th PsyPAG Conference 2010, |
| 2009 | Conducting systematic reviews in psychology: issues, challenges, and opportunities. In: Southeast Asia Psychology Conference (SEAP) 2009, |
| 2007 | Consumers' perception in possessing trendy mobile phones. In: 1st Asia Pasific Regional Mobile Learning and Edutainment Conference 2007, |
| 2007 | Gender differences and stress management among psychology students. In: The 4th International Postgraduate Research Colloquium, |
| 2007 | Self-esteem among high achievers of Islamic Revealed Knowledge and Human Sciences students. In: The 4th International Psychology Postgraduate Colloquium, |
Book
Book Section
| | |
| --- | --- |
| 2021 | Psychological dynamics of inheritance distribution in Islam: from principles and practices to future research directions. In: IIUM Press, ISBN: 9789674910525, pp. 136-146 |
| 2021 | Reactance - on why we need to maintain istiqamah more than ever. In: IIUM and Majlis Keselamatan Negara (MKN), ISBN: 9789671981207, pp. 105-114 |
| 2021 | Reactance - on why we need to maintain istiqamah more than ever. In: IIUM and Majlis Keselamatan Negara (MKN), ISBN: 9789671981207, pp. 105-114 |
| 2021 | The Effects of Intervention on Muslims Adolescents: Research Findings and Future Directions. In: IIUM Press, ISBN: 9789674910525, pp. 42-56 |
| 2021 | The relationship between cyberbullying, moral disengagement, and psychological health among muslim university students in Malaysia. In: IIUM Press, ISBN: 978-967-491-052-5, pp. 87-100 |
| 2021 | The relationship between cyberbullying, moral disengagement, and psychological health among muslim university students in Malaysia. In: IIUM Press, ISBN: 978-967-491-052-5, pp. 87-100 |
| 2021 | The relationship between work-family dacilitation and well-being among Malay Muslim working women in Malaysia: a longitudinal study. In: IIUM Press, ISBN: 978-967-491-052-5, pp. 57-69 |
| 2021 | The restorative effects of mosques: current knowledge, conceptual framework, and implications for environmental psychology. In: IIUM Press, ISBN: 9789674910525, pp. 70-86 |
| 2018 | Factors influencing the implementation of Islamic work ethics in banks: A qualitative study. In: Springer, ISBN: 978-981-10-6924-6, pp. 65-86 |
| 2017 | Conducting systematic reviews in psychology: issues, challenges and opportunities. In: Penerbit Universiti Malaysia Sabah, ISBN: 978-967-0521-31-2, pp. 1-24 |
| 2016 | Work, family and women's well-being in Malaysia. In: Springer Netherlands, ISBN: 978-94-017-9896-9, pp. 717-734 |
| 2016 | Work, family and women's well-being in Malaysia. In: Springer Netherlands, ISBN: 978-94-017-9896-9, pp. 717-734 |
| 2015 | Work-life balance policies in Malaysia: theory and practice. In: Edward Edgar Publishing, ISBN: 978-1-78347-508-7, pp. 207-235 |
| 2015 | Work-life balance policies in Malaysia: theory and practice. In: Edward Edgar Publishing, ISBN: 978-1-78347-508-7, pp. 207-235 |
| 2012 | Multiple effects of rail passenger crowding: evidence from Malaysia. In: Pearson Malaysia Sdn Bhd, ISBN: 978-967-349-207-7, pp. 54-74 |
| 2012 | The relationship between work design and retirement: implications for organizational policy. In: Gower Publishing Limited, ISBN: 978-1-4094-2776-6, pp. 246-258 |
| 2011 | Modelling the spillover effects of rail passenger crowding on individual well-being and organisational behaviour. In: WIT Press Publishing, UK, ISBN: 978-1-84564-520-5, pp. 227-238 |
| 2009 | Development of a Crowd-Stress Index (CSI) for use in risk assessment. In: Taylor & Francis, ISBN: 978-0-415-80434-9, pp. |
| 2009 | Social psychology. In: IIUM Press, ISBN: 9789833855858, pp. 197-208 |
| 2005 | Work, family and women's well-being : the influence of culture. In: Thomson, ISBN: 981-254-819-X, pp. 109-132 |
Monograph