Staff Directory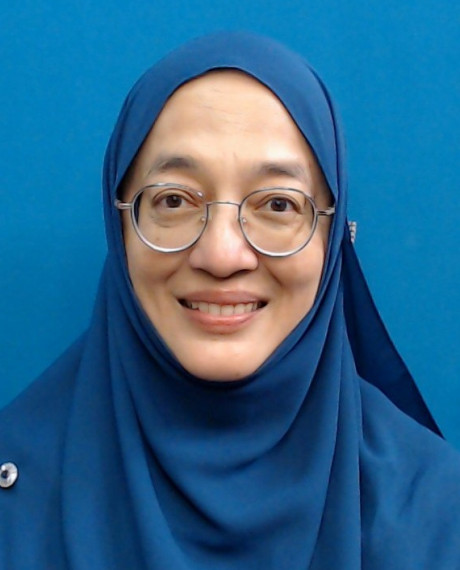 Academic Qualification
Doctor of Philosophy (English Language Studies) - Doctor of Philosophy, International Islamic University Malaysia
Science in Education Psychology - Masters Degree, Universiti Putra Malaysia (UPM)
Bachelor of Education with 1st Class Honours - Bachelor Degree, Moray House College, Edinburgh
Lilisuriani Binti Abdul Latif @ Bapoo (Dr.)
Assistant Professor
IIUM Pagoh Campus
KULLIYYAH OF LANGUAGES AND MANAGEMENT
---
lilisuriani@iium.edu.my
2746
Expert Profile
Lilisuriani obtained a First Class Hons. degree in B. Ed (Hons) TESOL (Moray House College of Education, Edinburgh, Scotland), Post Graduate Diploma in Commerce (Lincoln University, Christchurch, New Zealand) and Master of Science in Educational Psychology (UPM, Serdang, Malaysia).
Lilisuriani has taught language learners from the academic (primary, secondary and tertiary students) and non-academic sectors (government and corporate clients). Having the passion in English for Specific Purposes especially Occupational English, she has had the privilege to be an advisor to ITM (now UITM) Business Studies students for Entrepreneurial Research Project (ETR), and was a panel for Students' Entrepreneurial Research Project Presentations. She has worked with numerous educational institutions and business organizations namely University Kuala Lumpur (UniKL), Open University Malaysia (OUM), Malaysia France Institute (MFI), Ministry of International Trade and Industry (MITI), The News Straits Times (NST), Southern Pacific Hotel Corporation (SPHC) and Marriott Hotel. She has also taught proficiency English and Workplace English courses offered by the Institute for Language Advancement, IIUM, (IfLA), Centre for Professional Development (CPD) IIUM and IIUM Centre for Continuing Education (ICCE). She taught English for Occupational Purposes to the students of Kulliyyah of Information and Communication Technology (KICT), Kulliyyah of Islamic Revealed Knowledge and Human Sciences (IRKHS), Kulliyyah of Engineering (KOE) and Kulliyyah of Economics and Management Sciences (KENMS).She has also worked closely with Soroptimist International (Damansara) and Yayasan Basmi Kemiskinan, Selangor to help educate underprivileged children.
Apart from teaching, Lilisuriani has also been active in curriculum development and teacher training. When she was with CELPAD, she was the Coordinator and Course Developer of English for Academic Purposes (2003-2008), the Coordinator and Course Developer of English for Occupational Purposes (2008-2012). She was the Assistant Coordinator for Teaching Development Unit (TDU) and Peer Observation and Teaching/Learning Evaluation Unit (POTLEN). In 2009, she proposed that the teaching of Corporate Social Responsibility programmes (CSR) to be integrated in the English for Occupational Purposes (EOP) courses offered by CELPAD to KENMS, KOS and KOE. She then designed the contents and trained CELPAD teachers on how to include and assess CSR projects in EOP classes. She developed a new course, Persuasion and Speech Communication and has been teaching it to the students of Kulliyyah of Languages and Management since 2014.
She is currently serving the Kulliyyah of Languages and Management as a lecturer, the Chairman of Quality Unit and the Coordinator of Internship. She obtained her Ph.D in English Language Studies from the International Islamic University Malaysia (IIUM).
Area of Specialisation
Social Science ~ Social Science ~ Education ~ Educational Psychology
Social Science ~ Social Science ~ Education ~ Language Literacy (Including English (TESOL, ESL, TEFL) and other Languages) - TESOL
Humanities ~ Humanities ~ Linguistics and Literature ~ Language Acquisition (Including First Language Acquisition, SLA, Bilingualism, Foreign Language Learning) - English Language Studies -ESP
Professional Membership
2018 - 2025: Member of Profesional Body / Association: (Member), Malaysian Association of Applied Linguistics
Teaching Responsibilities
| | |
| --- | --- |
| INTRODUCTION TO LINGUISTICS | 2023/2024 |
Research Projects
Completed
| | |
| --- | --- |
| 2022 - 2023 | Perceived Level of Da'wah Readiness Among Muslim Japanese Speaking Youth |
| 2017 - 2022 | An Analysis of Image Restoration Strategies used by Malaysian Officials When Communicating MH 370 Crisis. |
| 2017 - 2017 | Kajian Persepsi Integriti Nasional (KPIN) |
| 2015 - | IIUM MOOC: Introduction to Linguistics |
| 2015 - 2019 | Developing Edutourism Satisfaction Index: Religiosity and Spirituality Embedded Model in the Selection of a Destination for Edutourism |
| 2014 - 2015 | Mencapai Ilmu Menerusi Bahasa Inggeris Berbantukan Komputer di Sekolah Agama Daerah Kampung Gajah Menerusi Open Educational Resources (OER) |
On-Going
| | |
| --- | --- |
| 2022 - Present | Language, Persuasive Communication and Islamic Values: A Comprehensive Guide for Non-Native User of English |
| 2009 - Present | Teachers' Perceptions and Attitudes in Using Learning Management System (LMS) in the English for Academic Purpose (EAP) Classrooms |
| 2009 - Present | Meeting the Needs of Industries through English for Occupational Course |
| - | |
Award & Recognition
| | | |
| --- | --- | --- |
| 24 Jul, 2022 | Best Teaching Award (Best Teaching Innovation in Virtual Learning Category) - Kulliyyah of Languages and Management | KCDIO |
| 11 Jul, 2021 | The Murrabbi Award - Kulliyyah of Languages and Management | KCDIO |
| 30 Jun, 2021 | Best Paper Award - International Islamic University Malaysia | International |
| 17 Jun, 2019 | Anugerah Akademik Negara ke 13 (2019). Nomination for Anugerah Pengajaran - Ministry of Education | University |
| 14 Mar, 2019 | CEFR Super Master Trainer - Ministry of Education | National |
| 26 Aug, 2016 | CEFR Master Trainer - Ministry of Higher Education | National |
| 01 Apr, 2016 | Best Teacher Award (University) - International Islamic University Malaysia | University |
| 18 Mar, 2016 | Best Teacher Award -Arts - IIUM | University |
Publications
Article
| | |
| --- | --- |
| 2023 | An investigation of teaching, social and cognitive presence in online learning. International Journal of Academic Research in Business and Social Sciences, Vol. 13 (No. 5) pp. 1853-1867 |
| 2023 | The nexus of community perception on turning idyllic Panchor town into a future river tourism destination.. Cogent Social Sciences, 9 (2) pp. 1-18 |
| 2022 | Correlational study of Malaysian hoteliers' self-ratings of guest interaction skills and occupational self-efficacy before and after gamification experiences. TEAM Journal of Hospitality and Tourism, 19 (1) pp. 29-41 |
| 2021 | An analysis of Vivy Yusof's humblebragging language on social media. International Young Scholars Journal of Languages, 4 (2) pp. 19-28 |
| 2021 | Attitude and language use pattern of multilingual Malaysians. International Young Scholars Journal of Languages, 4 (2) pp. 29-37 |
| 2021 | Audience's Perception towards using Performing Arts in Enhancing English Skills. International Young Scholars Journal of Languages, 4 (1) pp. 1-15 |
| 2021 | Foreign language anxiety among Japanese language learners in IIUM Pagoh. International Young Scholars Journal of Languages, 4 (1) pp. 16-30 |
| 2020 | An analysis of workplace English speaking courses for university engineering students in the Kwara State of Nigeria. Journal of Critical Studies in Language and Literature, 1 (3) pp. 25-35 |
| 2019 | CEFR-based English speaking skill self-assessments by Malaysian graduating non-native English speaking students. MALAYSIAN INTERNATIONAL JOURNAL OF RESEARCH IN TEACHER EDUCATION, 2 () pp. 82-93 |
| 2014 | Errors analysis of Malay compound sentences of foreign language learners. Middle-East Journal of Scientific Research 20 (Language for Communication and Learning), 20 () pp. 118-121 |
| 2014 | The Palestinian-Israeli conflict: a comparative analysis on the language of occupation. Middle-East Journal of Scientific Research (Language for Communication and Learning), 20 (14) pp. 97-101 |
Conference or Workshop Item
| | |
| --- | --- |
| 2023 | CAN PROFICIENT TERTIARY LEARNERS OF ENGLISH SPEAK PERSUASIVELY? A DISCOVERY OF SKILLS, MISTAKES AND PROBLEMS. In: INTERNATIONAL CONFERENCE ON INTEGRATION OF KNOWLEDGE IN HIGHER EDUCATION (ICIOK 2022), |
| 2022 | Can proficient tertiary learners of English speak persuasively? a discovery of skills, mistakes and problems. In: International Conference on the Integration of Knowledge in Higher Education (ICIOK 2022), |
| 2021 | A correlational study of Malaysian hoteliers' self-ratings of guest interaction skills and occupational self-efficacy before and after gamification experiences. In: International Conference On Languages, Education and Tourism 2021 (ICLET 2021), |
| 2021 | MH370 crisis: image repair strategies used by Malaysia Airlines. In: International Conference of Languages, Education and Tourism (ICLET) 2021, |
| 2021 | MH370 Crisis: Image Repair Strategies Used by Malaysia Airlines.. In: THE 4TH INTERNATIONAL CONFERENCE OF LANGUAGES, EDUCATION AND TOURISM 2021 ICLET 2021, |
| 2021 | THE CONFIDENCE GAME IN PRESENTATIONS. In: TPHM SKILLS WORKSHOP: ACADEMIC PRESENTATIONS, |
| 2020 | Need analysis for workplace english speaking courses for university engineering students in the Kwara state of Nigeria. In: 1st Scientia Academia Conference, |
| 2020 | Pitching workshop.. In: Pitching Workshop, |
| 2020 | Sharing session: preparations of exam questions, marking scheme and tots.. In: Preparation of Examination Question Papers & Marking Schemes for Academic Staff, |
| 2016 | A comparative study on how academicians and industries rate students' persuasive presentations.. In: DELL Postgraduate Research Symposium 2016, |
| 2015 | Malaysia MOOCs: students' pattern of interaction. In: International Conference on e-Learning (ICeL 2016), |
| 2013 | Malay students' politeness strategies. In: The Third International Conference on Foreign Language Learning and Teaching - FLLT2013, |
Book
Book Section