Staff Directory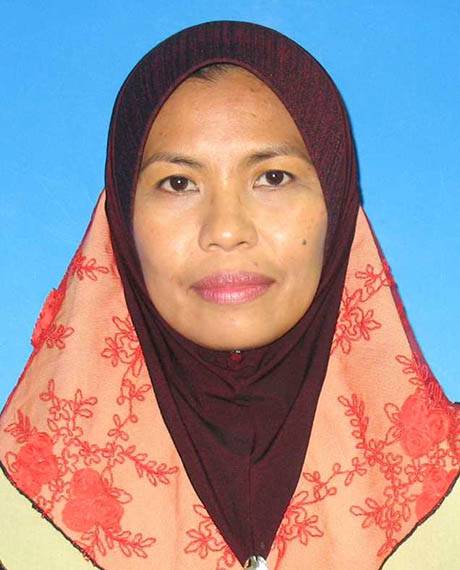 Academic Qualification
Food Sciences - Doctor of Philosophy, Universiti Putra Malaysia (UPM)
Master of Science - Masters Degree, University of Liverpool
Bachelor of Science (Science and Practice of Pharmacy) - Bachelor Degree, Liverpool John Moores University
Juliana Bt. Md. Jaffri (Assoc. Prof. Dr.)
Associate Professor
IIUM Kuantan Campus
KULLIYYAH OF PHARMACY

Other's position:
Dean, Kulliyyah of Pharmacy
---
Expert Profile
In 1994, Juliana Md Jaffri completed her BSc Pharmacy and MSc in the UK and joined the Ministry of Health as a hospital pharmacist. In 2002, she transferred to IIUM and commenced her academic profession, and later was awarded Ph.D in Food Science in 2009 for her study on nutraceutical development.
In 2012, Juliana was given the responsibility to develop a bioanalytical laboratory which would later be a part of a Bioequivalence study centre in IIUM Kuantan campus, under the patronage of IIUM Holdings. The facility is now almost completed and under the management of IKOP Sdn. Bhd.
Currently, Juliana is the Head of Department of Pharmaceutical Technology at the Kulliyyah of Pharmacy, International Islamic University Malaysia.
Area of Specialisation
Medical And Health ~ Medical And Health Sciences ~ Pharmacy ~ Pharmacokinetics - Nutaceutical & Cosmeceuticals
Professional Membership
2014 - 2026: Member of Profesional Body / Association: (member), Malaysian Pharmacists Society
Research Projects
Completed
| | |
| --- | --- |
| 2018 - 2022 | Mechanism of amide coupling interaction for eliminating organic solvent from generic pharmaceuticals with supercritical CO2. |
| 2016 - 2019 | Effects of Oil Palm Leaf extract on Hydrogen Peroxide Oxidative Stress in Human Umbilical Vein Endothelial Cells |
| 2016 - 2018 | Stereospermum Fimbriatum (Chicha) - Prospects of Antimicrobial Agent for Skin Infection |
| 2014 - 2016 | Development Characterization And Stability Evaluation Of Solid Dispersed Atorvastatin For Improvement Of Solubility NEW TITLE : Development Characterization and Stability Evaluation of Solid Dispersed Nisoldipine for Improvement of Solubility |
| 2014 - 2016 | Influence of Co-Solvent in Solubility of Phalerin and Mahkoside-A from Mahkota dewa (Phaleria macrocarpa) with Carbon Dioxide as a Solvent |
| 2013 - 2019 | Fabrication and Evaluation of a Halal Medicated Hydrogel Film from Standardized Centella Asiatica for Wound Healing |
| 2013 - 2016 | Continuous Micronization and Particle Formation of Malaysian Medicinal Extracts Using Different Supercritical Antisolvent Techniques |
| 2013 - 2016 | Identification of Critical Elements for the Manufacturing of Halal Pharmaceuticals |
| 2013 - 2018 | Nano-Transfersomes as a Novel Elastic Transdermal Carrier to Address Poor Bioavailability Issue of Raloxifene Hydrochloride |
| 2011 - 2015 | Determination of the in vitro Percutaneous Absorption of Topical Corticosteroids in Palm Olein Based Emulsions and the Mechanisms of Diffusion |
| 2011 - 2013 | Detection of Cetirizine in Human Plasma using High Performance Liquid Chromatography |
| 2011 - 2013 | (RU2011) Design and development of gastro retentive drug delivery system (GRDDS) of an anti-diabetic drug |
| 2010 - 2012 | Microencapsulation of Cassia alata Extract for Topical Application. |
| 2010 - 2012 | Neuroregenerative And Neuroprotective Properties Of Haruan Traditional Extract For The Treatment Of Traumatic Brain Damage In Sprague Dawley Rats |
| - 2019 | Extraction of fatty acids from leaves, stems and roots of Raja Berangkat plant using supercritical fluids. |
On-Going
| | |
| --- | --- |
| 2011 - Present | Halal Pharmaceutical Alternatives for Muslims |
| 2011 - Present | Evaluation of Public and Healthcare Professionals Awareness on Halal Pharmaceutical Products NEW TITLE (24/6/14) - Evaluating Costs, Perception, Satisfaction, Safety and Effectiveness Towards e-cigarettes |
| 2011 - Present | (RU2011) Antimicrobial Activities and in vitro Skin Irritation Evaluation of Selected Local Herbs. |