Staff Directory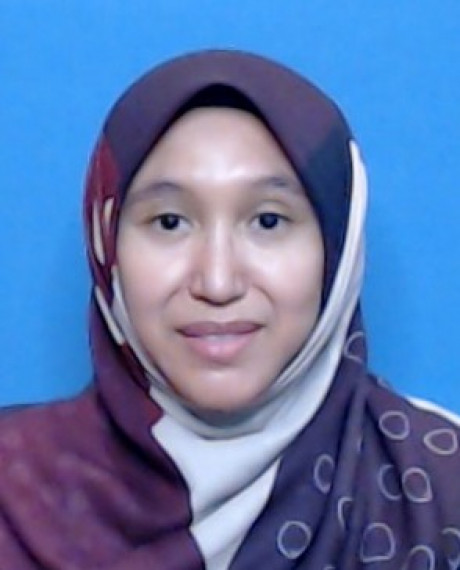 Academic Qualification
PhD in Integrating IT and Business Strategies - Doctor of Philosophy, University of Salford
M.Sc in Information Technology Management in Construction - Masters Degree, University of Salford
Bachelor of Quantity Surveying - Bachelor Degree, Universiti Teknologi Malaysia (UTM)
Diploma in Quantity Surveying - Diploma, Universiti Teknologi Malaysia (UTM)
Diploma (Islamic Revealed Knowledge) - Diploma, International Islamic University Malaysia
Sh Mazlina Bt. Syed Khuzzan Alhabshi (Assoc. Prof. Dr.)
Associate Professor
IIUM Gombak Campus
KULLIYYAH OF ARCHITECTURE AND ENVIRONMENTAL DESIGN

Other's position:
Head of Department, Kulliyyah of Architecture and Environmental Design
---
smazlina@iium.edu.my
6202
Expert Profile
Currently, Dr. Sharifah Mazlina is a senior lecturer at the Department of Quantity Surveying, Kulliyyah of Architecture and Environmental Design (KAED), IIUM.
She was a Graduate Teaching Assistant (GTA) at the University of Salford, UK for three years and was involved in teaching and tutoring undergraduate Quantity Surveying (QS) students as well as Higher National Degree (HND) students. Upon completion of her Ph.D, she resumed duty at IIUM in 2010 and has been teaching undergraduate QS courses such as Measurement, Research Methodology and Construction Economics.
She has published articles in journals as well as in conferences proceedings. Currently, she is involved with a collaboration research with the Construction Industry Development Board (CIDB) on Green Construction which is to kick-start in July 2015.
Area of Specialisation
Engineering Tech ~ Applied Sciences And Technologies ~ Resource-Based Technology ~ Other Resource-Based Technology n.e.c. - I.T. Management in Construction, e-Learning, Personalised Learning Environments, Learning Styles
Social Science ~ Social Science ~ Education ~ Distance Learning
Engineering Tech ~ Engineering And Technology ~ Chemical Engineering ~ Other Chemical Engineering n.e.c.
Teaching Responsibilities
| | |
| --- | --- |
| ADVANCED POST-CONTRACT ADMINISTRATION FOR QUANTITY SURVEYORS | 2015/2016 |
| BUILDING COST PLANNING | 2017/2018 |
| BUILDING ECONOMICS | 2014/2015 2013/2014 |
| CONSTRUCTION BUSINESS | 2017/2018 2016/2017 2015/2016 |
| CONSTRUCTION ECONOMICS 1 | 2009/2010 2004/2005 2003/2004 |
| CONSTRUCTION MANAGEMENT INFORMATION SYSTEM | 2016/2017 |
| DISSERTATION | 2022/2023 2018/2019 2017/2018 2016/2017 2014/2015 2013/2014 2012/2013 |
| ENVIRONMENTAL AND MATERIAL SCIENCES | 2003/2004 |
| INTEGRATED MULTI DISCIPLINARY PROJECT 1 | 2021/2022 2020/2021 2016/2017 2012/2013 |
| INTEGRATED/MULTI-DISCIPLINARY PROJECT 1 | 2003/2004 |
| POST-CONTRACT ADMINISTRATION FOR QUANTITY SURVEYORS 1 | 2011/2012 |
| PRACTICAL TRAINING | 2011/2012 2010/2011 2009/2010 |
| PRIN. OF MEASUREMENT OF REINFORCED CONCRETE & STRUCTURAL STEEL WORKS | 2017/2018 2015/2016 2014/2015 2013/2014 2012/2013 2011/2012 2010/2011 2005/2006 2004/2005 2003/2004 |
| PRINCIPLES OF BUILDING CONSTRUCTION 2 | 2022/2023 2020/2021 2019/2020 |
| PRINCIPLES OF ESTIMATING FOR BUILDING SERVICES & EXTERNAL WORKS | 2004/2005 |
| PRINCIPLES OF ESTIMATING FOR BUILDING SERVICES AND EXTERNAL WORKS | 2021/2022 2020/2021 2019/2020 2018/2019 2017/2018 |
| PRINCIPLES OF ESTIMATING FOR BUILDING WORKS 1 | 2021/2022 |
| PRINCIPLES OF ESTIMATING FOR BUILDING WORKS 2 | 2009/2010 |
| PRINCIPLES OF ISLAM IN CONSTRUCTION PROCUREMENT | 2023/2024 2015/2016 2014/2015 |
| PRINCIPLES OF MEASUREMENT FOR BUILDING WORKS 2 | 2010/2011 2002/2003 |
| PRINCIPLES OF MEASUREMENT OF ADVANCED BUILDING WORKS AND SERVICES | 2022/2023 2021/2022 2020/2021 2019/2020 2018/2019 2016/2017 |
| PRINCIPLES OF MEASUREMENT OF ADVANCED CIVIL ENGINEERING WORKS | 2016/2017 |
| PRINCIPLES OF MEASUREMENT OF BUILDING SERVICES AND EXTERNAL WORKS | 2022/2023 2021/2022 2020/2021 2019/2020 2018/2019 2017/2018 2015/2016 2013/2014 2012/2013 2011/2012 2010/2011 2004/2005 2003/2004 |
| PRINCIPLES OF MEASUREMENT OF EXTERNAL WORK AND RELATED WORKS | 2022/2023 |
| PRINCIPLES OF MEASUREMENT OF SERVICE AND ADVANCED BUILDING WORKS | 2023/2024 |
| RESEARCH METHOD FOR THE BUILT ENVIRONMENT | 2023/2024 |
| RESEARCH METHODS FOR THE BUILT ENVIRONMENT | 2022/2023 2021/2022 2020/2021 2017/2018 2016/2017 2015/2016 2014/2015 2013/2014 2012/2013 2011/2012 2010/2011 |
| WORK-BASED DISSERTATION | 2017/2018 2016/2017 |
Research Projects
Completed
| | |
| --- | --- |
| 2016 - 2017 | Kajian Berkenaan Pelaksanaan Penilaian Mycrest Secara Mandatori Untuk Projek-Projek Bernilai RM100 Juta Dan Ke Atas |
| 2015 - 2016 | Kajian Perolehan Hijau Di Dalam Industri Pembinaan |
| 2014 - 2018 | Development of Cost Modelling Prediction Tool for Green Home |
| 2011 - 2016 | A Personalised Learning Environment (PLE) Framework: A Tested and Validated Prototype for the Built Environment (BE) |
On-Going
| | |
| --- | --- |
| 2019 - Present | A Novel Method in Nurturing Students? Motivation and Resilience Through a Validated Embedded Multi-Dimensional Student Engagement Framework (Use of Gamification) for Higher Learning Institution |
| 2019 - Present | Seamless contracting and contractual provisions framework to reinforce BIM collaborative and integrative environment in the Malaysian construction industry |
| 2011 - Present | RU 2011: The Quantity Surveying Graduates and the Industry's Need |
| 2005 - Present | The Development Of A Simple Programme For Construction Cost Estimating Using Microsoft Excel |
Publications
Article
| | |
| --- | --- |
| 2022 | Development of guidance for the adoption of circular economy in construction and demolition waste management. Planning Malaysia, 20 (5) pp. 415-427 |
| 2022 | Enforcements and offences under the strata management act. Planning Malaysia, 20 (1) pp. 36-47 |
| 2022 | The influences of socio-cultural characteristics on public low-cost residents' satisfaction: a case study on PPR Seri Aman Kuala Lumpur, Malaysia. Current Research Journal of Social Sciences and Humanities, () pp. |
| 2021 | Gamification elements and its impact on students. Journal of Technology and Operations Management, 16 (2) pp. 62-75 |
| 2021 | Students' perceptions towards the use of gamification. Central Asia and the Caucasus, (5) pp. 509-523 |
| 2020 | Assessment for the 21st century in higher education institution: way forward. International Journal of Advanced Research in Education and Society, 2 (2) pp. 35-46 |
| 2020 | Risk factors towards Public-Private Partnerships (PPP) projects implementing building information modelling (BIM) in the United Kingdom (UK): a lesson learnt for Malaysia. PLANNING MALAYSIA : Journal of the Malaysian Institute of Planners, 18 (4) pp. 340-351 |
| 2017 | Post disaster management (PDM) in Malaysia: Issues and challenges. Advanced Science Letters, 23 (7) pp. 6390-6393 |
| 2015 | Developing a conceptual framework related to managerial decision making capability factors in adopting technological innovation within Malaysian construction SMEs: research methodology. Journal of Technology Management and Business, 2 (1) pp. 1-15 |
| 2015 | Purposive teaching styles for transdisciplinary AEC education: a diagnostic learning styles questionnaire. International Journal of Architectural Research, 9 (2) pp. 98-112 |
| 2014 | A study on the validity of a four-variant diagnostic learning styles questionnaire. Education + Training, 56 (2/3) pp. 141-164 |
| 2014 | Bridging the competencies gap between quantity surveyors and facilities managers. Journal of Technology Management and Business, 1 (2) pp. 73-86 |
| 2014 | Soft skills competencies of quantity surveying graduates in Malaysia: employers' views and expectations. International Journa of Built Environment and Sustainability, 1 (1) pp. 9-17 |
| 2009 | Personalised learning environments (part 2): a conceptual model for construction . Industrial and Commercial Training, 41 (1) pp. 47-56 |
| 2008 | Personalised learning environments – Part 1: core development issues for construction. Industrial and Commercial Training, 40 (6) pp. 310-319 |
Conference or Workshop Item
Book Section