Staff Directory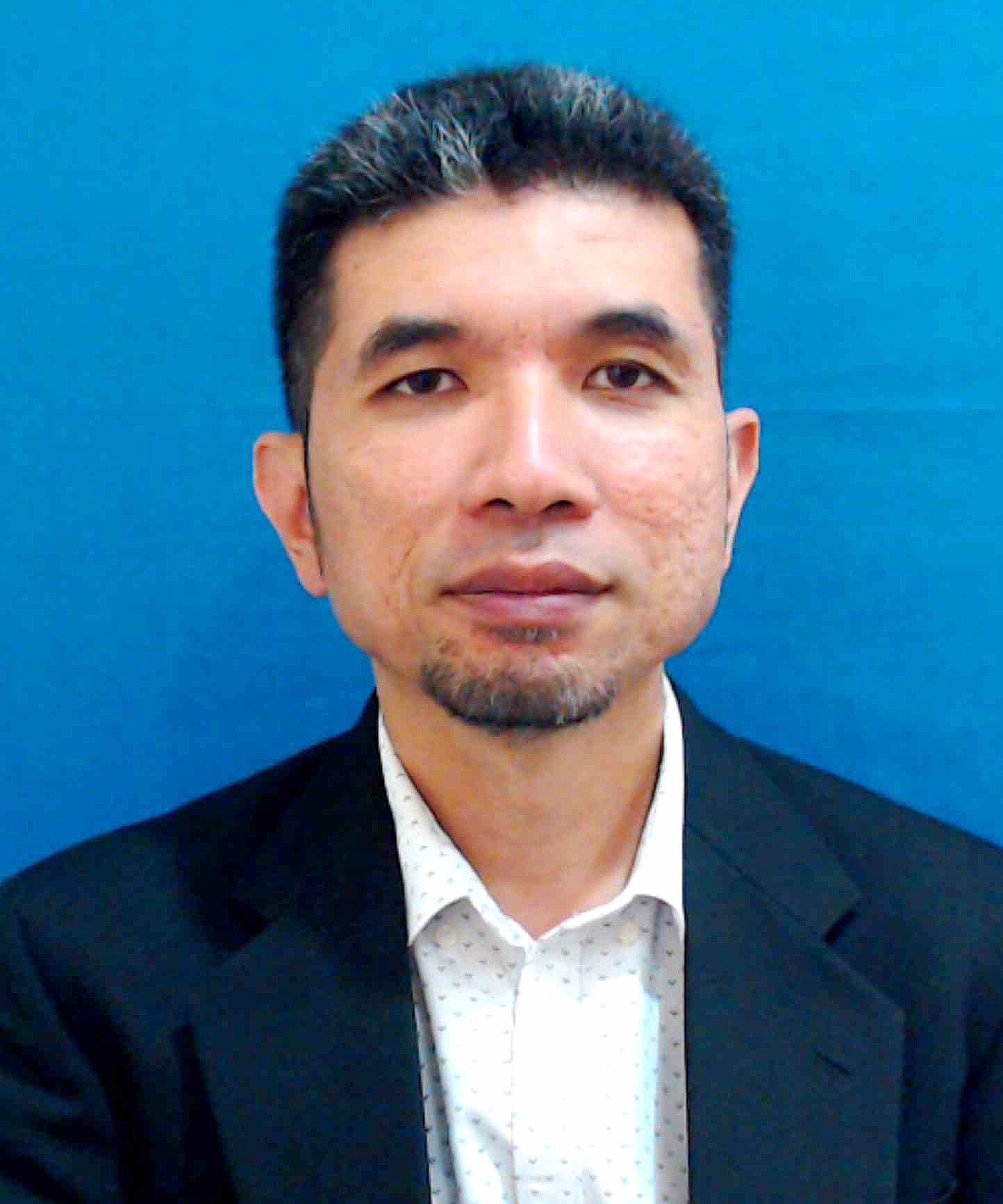 Academic Qualification
Doctor of Philosophy in Safety Science - Doctor of Philosophy, University of New South Wales
Master of Science in Human Factors - Masters Degree, University of Nottingham
Bachelor of Science (Biomedical Sciences) - Bachelor Degree, Universiti Kebangsaan Malaysia (UKM)
Ibrahim Adham Bin Taib (Dr.)
Assistant Professor
IIUM Kuantan Campus
KULLIYYAH OF ALLIED HEALTH SCIENCES
---
tibrahim@iium.edu.my
5269
Expert Profile
Ibrahim Adham bin Taib obtained his Bachelor of Biomedical Science (Hons) from Universiti Kebangsaan Malaysia in 2002. He then graduated with a Master of Science in Human Factors at the University of Nottingham in 2005. Next, he was awarded with a PhD in Safety Science from the University of New South Wales in 2014 for his research project on medical error taxonomies. Before joining IIUM as an assistant lecturer in 2003, he briefly worked as a sales executive for a supplier to universities. 
Ibrahim has lectured on ergonomics in IIUM and Open University Malaysia. He has given talks on ergonomics at Institut Teknologi Petroleum PETRONAS (INSTEP), PETRONAS Peninsular West Logistics, Jabatan Kimia Pahang, and Bank Negara, among others. Besides that, he has spoken at events organised by the Department of Occupational Safety and Health (DOSH), Ministry of Human Resource Malaysia. In addition to talks, he has also provided consultations to DOSH, National Institute of Occupational Safety and Health (NIOSH), and Petronas Chemicals MTBE Sdn Bhd. 
Previous research projects that Ibrahim has been involved in include examining the sociotechnical factors of the 2013 Genting Highlands Bus Crash, developing a teamwork and communication programme for Malaysian hospitals that was inspired by aviation Crew Resource Management (CRM), and developing a tool to assist medical doctors consider ergonomics risk factors in diagnosing work-related musculoskeletal disorders. His current research interest is in human error identification and non-linear accident models like STAMP and FRAM for use in healthcare and transport.       
In terms of administrative positions within IIUM, Ibrahim has held the positions of Head of Biomedical Science Department, Coordinator of Postgraduate and Research for Biomedical Science Department, and Coordinator of Industrial Linkages for Kulliyyah of Allied Health Sciences (KAHS). Moreover, he was the Health, Safety, and Environment Management Representative for KAHS, the Chairman of KAHS Working Committee for OHSAS 18001:2007, MS 1722:2011, and MS ISO 14001:2004 certification, and the Coordinator of the Safety, Health, and Environmental Research and Consultation Group (SHERC) in KAHS. Outside of IIUM, he has been appointed as the Vice Chairman of Persatuan Sains Bioperubatan Pahang and the Executive Committee Member of Persatuan Sains Bioperubatan Malaysia. He is also a member of the Human Factors and Ergonomics Society of Malaysia (HFEM).   
Area of Specialisation
Medical And Health ~ Medical And Health Sciences ~ Environmental and Occupational Health and Safety Research ~ Other Environmental and Occupational health and Safety Research N.e.c.
Teaching Responsibilities
| | |
| --- | --- |
| BIOSTATISTIC | 2022/2023 2021/2022 |
| BIOSTATISTICS | 2022/2023 2021/2022 2020/2021 2019/2020 2018/2019 2017/2018 2016/2017 2013/2014 2007/2008 2006/2007 |
| DEVELOPMENTAL PSYCHOLOGY FOR HEALTH SCIENCE | 2014/2015 |
| ENVIRONMENTAL TOXICOLOGY | 2013/2014 |
| EPIDEMIOLOGY & RESEARCH METHODOLOGY | 2022/2023 2021/2022 2020/2021 2019/2020 2018/2019 2017/2018 2016/2017 2015/2016 2014/2015 2013/2014 |
| EPIDEMIOLOGY AND RESEARCH METHODOLOGY | 2021/2022 2020/2021 2019/2020 2018/2019 |
| EPIDEMIOLOGY METHODS | 2005/2006 |
| ERGONOMICS | 2014/2015 2013/2014 2012/2013 2007/2008 2006/2007 2005/2006 |
| ETHICS & LAW FOR HEALTH PROFESSIONALS | 2017/2018 2015/2016 |
| FINAL YEAR RESEARCH PROJECT 1 | 2019/2020 2016/2017 |
| FINAL YEAR RESEARCH PROJECT 2 | 2018/2019 2017/2018 |
| GENERAL AND SYSTEMIC ANATOMY | 2006/2007 |
| HAEMATOLOGY | 2019/2020 |
| HEALTH INFORMATICS | 2016/2017 2015/2016 2014/2015 2013/2014 |
| HEALTH MANAGEMENT & ADMINISTRATION | 2022/2023 2021/2022 2020/2021 2019/2020 2018/2019 2017/2018 2016/2017 |
| HEALTHCARE MANAGEMENT AND ADMINISTRATION | 2020/2021 2018/2019 2017/2018 2016/2017 2015/2016 2014/2015 2013/2014 |
| HOSPITAL SAFETY | 2019/2020 |
| INDUSTRIAL HYGIENE | 2014/2015 2013/2014 2007/2008 |
| IT & HEALTH INFORMATICS | 2022/2023 2021/2022 2020/2021 2019/2020 2018/2019 2017/2018 |
| LEAN MANAGEMENT | 2022/2023 2021/2022 2020/2021 2019/2020 |
| OCCUPATIONAL HEALTH | 2013/2014 |
| OCCUPATIONAL SAFETY | 2015/2016 2014/2015 2013/2014 |
| PARASITOLOGY AND ENTOMOLOGY | 2006/2007 |
| PHYSIOLOGY 2 | 2019/2020 2018/2019 2017/2018 |
| QUALITY LABORATORY MANAGEMENT | 2022/2023 2021/2022 2020/2021 2019/2020 2018/2019 2017/2018 2016/2017 2015/2016 |
| RESEARCH PROJECT 1 | 2021/2022 2020/2021 |
| RESEARCH PROJECT 2 | 2022/2023 2021/2022 2020/2021 |
| TOXICOLOGY | 2019/2020 |
Research Projects
Completed
| | |
| --- | --- |
| 2020 - 2022 | Work-related Musculoskeletal Disorders (WRMSD) and Ergonomic Risk Factors Screening |
| 2019 - 2022 | KAJIAN PEMBANGUNAN ALAT BANTU / GARIS PANDUAN UNTUK PENILAIAN RISIKO KESIHATAN PEKERJAAN BAGI DOKTOR KESIHATAN PEKERJAAN |
| 2018 - 2022 | Predicting respirator fitting using facial dimension, physiological and psychophysical responses data of Malaysian workers |
| 2016 - 2017 | KAJIAN KEPENTINGAN ADANYA MAKLUMAT BERKAITAN PEKERJAAN DALAM DOKUMEN IDENTITI, REKOD KESIHATAN DAN SIJIL KEMATIAN DI MALAYSIA |
| 2015 - 2019 | Development of a calssification system to determine the rate and types Quran recitation errors among proficient and beginner Quran reciters |
On-Going
| | |
| --- | --- |
| 2022 - Present | An association between pupil dilation and mental workload in response to visual-motor tasks in the manufacturing industry. |
| 2016 - Present | Development of an Aviation-based Teamwork and Communication Training Programme to Improve Patient Safety in Malaysian Hospitals |
Publications
Article
| | |
| --- | --- |
| 2020 | Prevalence of computer-related musculoskeletal discomfort among International Islamic University Malaysia (IIUM) female students. International Journal of Rheumatic Diseases, 23 (S1) pp. 94-94 |
| 2019 | Eye tracking measurement with headrest in reading aloud study. Journal of Optometry, Eye and Health Research, 1 (1) pp. 1-6 |
| 2018 | Development of an error classification system for Malaysian primary care. Human Factors and Ergonomics Journal, 3 (2) pp. 35-43 |
| 2018 | Patient safety culture attitudes among different healthcare professionals in selected general and district hospitals: a preliminary study. Human Factors and Ergonomics Journal, 3 (2) pp. 30-34 |
| 2017 | Ethics at workplace: true-four handed dentistry vs conventional method. Revelation and Science, 7 (2) pp. 10-17 |
| 2016 | Systems-Theoretic Accident Model Process (STAMP) analysis on emergency medical response service during Genting Highland bus crash. IIUM Medical Journal Malaysia, 15 (1 Supplementary 1) pp. 23-23 |
| 2016 | The reliability of an error classification system developed for use by the International Islamic University Malaysia Primary Care Clinic. IIUM Medical Journal Malaysia, 15 (Supplementary Issue no. 1) pp. 31-31 |
| 2012 | Comparing the usability and reliability of a generic and a domain-specific medical error taxonomy. Safety Science, 50 (9) pp. 1801-1805 |
| 2011 | A review of medical error taxonomies: a human factors perspective. Safety Science, 49 (5) pp. 607-615 |
| 2010 | On the integration and standardization of medication error data: taxonomies, terminologies, causes and contributing factors. Therapeutic Advances in Drug Safety, 1 (2) pp. 53-63 |
Conference or Workshop Item
| | |
| --- | --- |
| 2021 | Profiling physiological responses and respirator fit of public health workers: Pre and post mosquito control activity. In: Virtual Medical Research Symposium 2021, |
| 2019 | Assessing the effect of learning with eye-fixation complexity analysis. In: 5th International Conference on Communication and Computer Engineering 2018, |
| 2019 | Comparing the recitation of Quranic verses and their latin-based translation using eye tracking technology. In: Symposium on Islamic Sciences and Technology 2018, |
| 2019 | Complexity analysis of Quranic chapters for word cloud generation. In: Symposium on Islamic Sciences and Technology 2018, |
| 2016 | Accidents happen to those at the right place and the right time. In: 2nd World Congress on Integration and Islamicisation of Knowledge: Focus on Medical & Health Care Sciences, |
| 2016 | Human factors of medical errors. In: Medical Research Symposium & Pacific Partnership in conjunction with Kuantan Research Day 2016, |
| 2015 | Ergonomics principles in the Malay translation of 'Kitab Ar‐Raḥmah Fī Aṭ‐Ṭibb Wa Al‐Ḥikmah'. In: International Conference on Malay Medical Manuscript (ICOMMM) 2015, |
| 2015 | Systemic analysis of the 2013 Genting Highlands bus crash using the driver reliability and error analysis method (DREAM). In: Conference of ASEAN Road Safety 2015 (CARS 2015), |
| 2014 | How error classification systems can impact on incident reporting and analysis. In: International Conference on Environmental and Occupational Health, ICEOH 2014, |