Staff Directory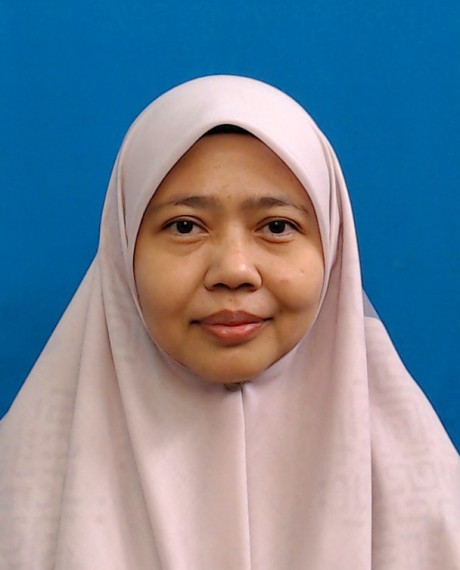 Academic Qualification
Master of Education(Teaching Arabic to Non Arabic Speakers) - Masters Degree, International Islamic University Malaysia
Bachelor of Human Science (Arabic Language and Literature) - Bachelor Degree, International Islamic University Malaysia
Ilyani Syiham Binti Muhammad
CELPAD Lecturer
IIUM Gombak Campus
CENTRE FOR LANGUAGES AND PRE-UNIVERSITY ACADEMIC DEVELOPMENT
---
Expert Profile
Ilyani Syiham Muhammad obtained her BA (Hons) in Arabic Language in 2004 and Literature from, IIUM and Master in Education from Institute of Education, IIUM in 2006. Upon completion of her Master's degree, she joined the Arabic Language Department, Centre for Languages and Pre-University Academic Development (CELPAD).
She has participated in international conferences, co-authored chapters in book and edited several books published by Hidayah Publication, Kuala Lumpur.
She has also held several administrative posts at the department including assistant coordinator and conducted language enhancement activities for Arabic language students at the Centre for Foundation Studies, IIUM.
Area of Specialisation
Social Science ~ Social Science ~ Education ~ Language Literacy (Including English (TESOL, ESL, TEFL) and other Languages) - Education(teaching Arabic to Non Arabic Speakers)
Teaching Responsibilities
| | |
| --- | --- |
| ARABIC FOR IBADAH II | 2022/2023 2021/2022 |
| ELEM. Q'NIC LANG.(PRE SC. ARCH,ENGIN)-PART II | 2011/2012 2010/2011 |
| ELEM. Q'NIC LANG.(PRE SC.,ARCH,ENGIN)-PART I | 2011/2012 2010/2011 2009/2010 |
| ELEMENTARY QURANIC LANGUAGE | 2011/2012 |
| ELEMENTARY QURANIC LANGUAGE PART 2 (SCIENCES) | 2011/2012 |
| ELEMENTARY QURANIC LANGUAGE | 2011/2012 2010/2011 2008/2009 |
| ELEMENTARY QURANIC LANGUAGE (PART 2) | 2012/2013 2011/2012 2009/2010 2008/2009 |
| ELEMENTRY QURANIC LANG (HS,BEN)-PART 1 | 2012/2013 |
| INTERMEDIATE QURANIC LANG. (LAWS) | 2011/2012 |
| QURANIC LANGUAGE 1 | 2019/2020 2018/2019 2017/2018 2016/2017 |
| QURANIC LANGUAGE 2 | 2018/2019 2017/2018 2016/2017 |
| QURANIC LANGUAGE I | 2020/2021 2015/2016 2014/2015 2013/2014 2012/2013 |
| QURANIC LANGUAGE I & II | 2019/2020 2014/2015 2013/2014 |
| QURANIC LANGUAGE II | 2022/2023 2021/2022 2020/2021 2017/2018 2016/2017 2015/2016 2014/2015 2013/2014 2012/2013 |
| QURANIC LANGUAGE III | 2021/2022 |
| QURANIC LANGUAGE III & IV | 2020/2021 2019/2020 2014/2015 |
| QURANIC LANGUAGE VI | 2020/2021 2019/2020 |
Publications