Staff Directory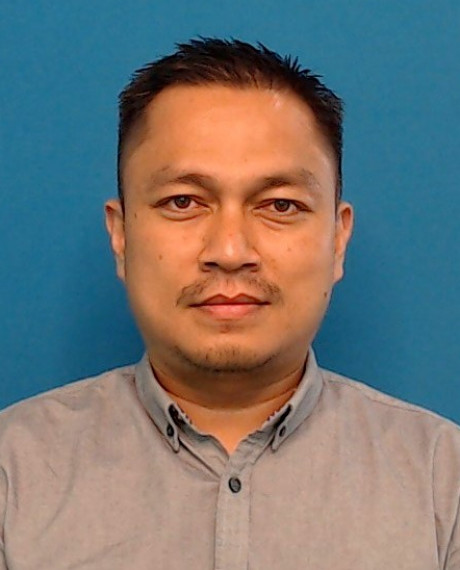 Academic Qualification
Doctor of Philosophy in Engineering - Doctor of Philosophy, University of Warwick
Master of Science in Computer System Engineering - Masters Degree, Universiti Putra Malaysia (UPM)
Bachelor of Science in Computer Science - Bachelor Degree, Western Michigan University
American Associate Degree in science Majoring in computer Science - Bachelor Degree, MARA Community College
Malik Arman Bin Morshidi (Assoc. Prof. Dr.)
Associate Professor
IIUM Gombak Campus
KULLIYYAH OF ENGINEERING

Other's position:
Deputy Director, Centre for Professional Development
---
Expert Profile
Dr. Malik Arman Morshidi graduated from Western Michigan University, USA in 1999 with BSc in Computer Science. Upon graduation, he started his career as a Systems Engineer at MacroHard AUM Sdn Bhd. Later, he joined Office Equipment and Communication Sdn Bhd (OEC) in 2000 as a Systems Analyst where he worked directly under the supervision of Software Team, Unit Bisnes Fasiliti, Tenaga Nasional Berhad (TNB), Petaling Jaya. In 2001, he joined Irhamna IT Sdn Bhd (IIT) as a Software Engineer.
During his tenure in both OEC and IIT (both are TNB vendors), he was responsible for developing and managing many software development projects for TNB. He received a Certificate of Excellence from OEC as recommended by Unit Bisnes Fasiliti, TNB for a successful completion of a software project in a short period of time. He joined the academic profession in 2003 as an Assistant Lecturer at International Islamic University Malaysia (IIUM) in the Faculty of Engineering.
He completed his MSc in Computer Systems Engineering from University Putra Malaysia in 2007 where his project won a silver medal award in Pameran Reka Cipta, Penyelidikan dan Inovasi, UPM 2006 for the invention of Autonomous Mobile Robot for Plant Watering. He contributed to the development of the vision system of the robot where he participated in a Field Robot Event 2006 competition held in Universitat Hohenheim, Stuttgart, Germany.
His team won the first place for Free Style session. While serving as a lecturer at IIUM, he was appointed as a coach for the team of programmers that represented IIUM at the International Programming Competition held in Beijing, China in November 2005. He completed his Ph.D in Engineering from the University of Warwick, in 2013 where one of his research papers won the Best Paper Award at the International Conference on Smart Sensors and Application 2015. During his Ph.D study, he was a co-researcher in a project with Jaguar Land Rover Coventry, UK for an onboard pedestrian detection and terrain detection. He is now an Assistant Professor at IIUM.
Area of Specialisation
Engineering Tech ~ Engineering And Technology ~ Interdisplinary Engineering ~ Other Interdisplinary Engineering n.e.c. - Engineering
Professional Membership
2015: Member of Profesional Body / Association: (Member), Institute of Electrical and Electronics Engineers (IEEE)
Teaching Responsibilities
| | |
| --- | --- |
| MOBILE APPLICATION DEVELOPMENT | 2023/2024 |
| MULTIMEDIA INFORMATION SYSTEMS | 2023/2024 |
Research Projects
Completed
| | |
| --- | --- |
| 2019 - 2021 | Trip Health Mobile Apps |
| 2019 - 2023 | IoT-Blockchain based Renewable Energy Certificate (REC) trading platform for autonomic digital marketplace |
| 2018 - 2022 | A Novel Pose Estimation Algorithm for Mobile AR via Inertial Sensing and Conditional Density Propagation |
| 2016 - 2017 | An Effective Hybrid Human Gait Recognition System Combining Independent Component Analysis and Total Silhouette Computation |
| 2015 - 2019 | The Investigation on Arabic Word Pose Estimation Algorithm as Marker for Augmented Reality Application |
On-Going
| | |
| --- | --- |
| 2023 - Present | Knowledge Transfer and Fostering Women Empowerment in Fashion Design Industry: Leveraging Digital Media Platforms for AI-Driven Entrepreneurship in Banting Selangor |
| 2023 - Present | Development of Comprehensive Training Modules on Practical Deep Learning and Autonomous Robotics |
| 2022 - Present | "CXSense System For SURAYA Unmanned Surface Vessel Fleet" |
| 2022 - Present | Online Carbon Offset Monitoring Platform Powered by IOT Blockchain |
| 2020 - Present | Industry@University: 4IR Competence Centre |
| 2019 - Present | Artificial Intelligence aided algorithm to improve the detection of severity of curve in scoliotic spine |
| 2019 - Present | IoT-Blockchain based Renewable Energy Certificate (REC) trading platform for autonomic digital marketplace |
Publications
Article
| | |
| --- | --- |
| 2022 | Evolution and analysis of securehash algorithm (sha) family. Malaysian Journal of Computer Science, 35 (3) pp. 179-200 |
| 2021 | A frictionless and secure user authentication in web-based premium applications. IEEE ACCESS, 9 () pp. 129240-129255 |
| 2021 | Pose estimation algorithm for mobile Augmented Reality based on inertial sensor fusion. International Journal of Electrical and Computer Engineering (IJECE), () pp. |
| 2019 | Smart parking guidance system using 360o camera and haar-cascade classifier on IoT system. International Journal of Recent Technology and Engineering, 8 (2, Special issue 11) pp. 864-872 |
| 2019 | Throughput analysis for the mobility of a consumer and an anchorless producer in NDN. Journal of Advanced Research in Dynamical and Control Systems, 11 (1) pp. 189-196 |
| 2018 | A review on emotion recognition algorithms using speech analysis. Indonesian Journal of Electrical Engineering and Informatics (IJEEI), 6 (1) pp. 12-20 |
| 2018 | Development of pose estimation algorithm for Quranic Arabic word. TTELKOMNIKA Telecommunication, Computing, Electronics and Control, 16 (4) pp. 1633-1641 |
| 2017 | Arabic words recognition technique for pattern matching using SIFT, SURF and ORB. Journal of Telecommunication, Electronic and Computer Engineering, () pp. |
| 2017 | Development of efficient iris identification algorithm using wavelet packets for smartphone application. Indonesian Journal of Electrical Engineering and Computer Science, 8 (2) pp. 450-456 |
| 2017 | Development of real-time pose estimation algorithm for Quranic Arabic word. Indonesian Journal of Electrical Engineering and Computer Science, () pp. |
| 2014 | Gravity optimised particle filter for hand tracking. Pattern Recognition Letters, 47 (1) pp. 194-207 |
Conference or Workshop Item
Book Section
Monograph