Staff Directory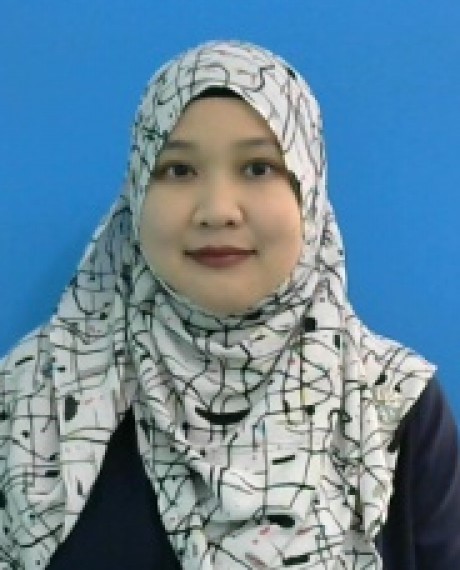 Academic Qualification
DOCTOR OF PHILOSOPHY IN COMMUNICATION STUDIES - Doctor of Philosophy, Kent State University
Master of Science (Communication Technology) - Masters Degree, Universiti Putra Malaysia (UPM)
Bachelor of Human Sciences (Communication) - Bachelor Degree, International Islamic University Malaysia
Tengku Siti Aisha Binti Tengku Azzman (Assoc. Prof. Dr.)
Associate Professor
IIUM Gombak Campus
ABDULHAMID ABUSULAYMAN KULLIYYAH OF ISLAMIC REVEALED KNOWLEDGE AND HUMAN SCIENCES

Other's position:
Head, AbdulHamid AbuSulayman Kulliyyah of Islamic Revealed Knowledge and Human Sciences
---
Expert Profile
Tengku Siti Aisha Tengku Mohd Azzman Shariffadeen has been an academic staff with IIUM since 2004. She obtained her bachelors degree in Human Sciences, specialising in Communication from IIUM in 2002. After a brief stint of working as a research officer with private research companies, she returned to IIUM as an assistant lecturer, and continued her post-graduate studies. She obtained a Masters of Science in Communication Technology from UPM in 2007. She then successfully completed her PhD in Communication Studies in Kent State University, Ohio in 2014. The focus of her dissertation was on the use of social media in maintaining close friendships.
As an academic, she has presented a few papers locally and internationally. She is a member of the electoral research unit in IIUM, and a life-time member of the Malaysian Association of Communication Educators (MACE). Upon completion of her PhD, her research area has focused mainly on the use of new media and communication technology among young adults. She has served as the Academic Advisor for the Department of Communication since 2014, and the Academic Quality Assurance Liaison (HS division) for AHAS KIRKHS from 2020-2023.
Presently, she is an associate professor in the Department of Communication, AbdulHamid Abu Sulayman Kulliyyah of Islamic Revealed Knowledge and Human Sciences (AHAS KIRKHS).
Professional Membership
2019 - 2020: Member of Profesional Body / Association: (Member), Malaysian Association of Communication Educators
2021 - 2021: Member of Profesional Body / Association: (Member), Others
2022 - 2022: Member of Profesional Body / Association: (Member), Malaysian Association of Communication Educators
Research Projects
Completed
| | |
| --- | --- |
| 2020 - 2022 | Developing a framework on health information management among the Malaysian public during the COVID-19 pandemic |
| 2019 - 2019 | Perception of Issues and Media Usage among Factory Workers in Malaysia |
| 2017 - 2019 | Public Perceptions Towards Current Issues and Government Policies |
| 2016 - 2019 | V-Logging and Citizenship: The Malaysian Experience |
| 2016 - 2018 | Media Usage, Life and Job Satisfaction: A Study among Factory Workers in Malaysia |
| 2016 - 2019 | Examining the Relationship between Parasocial Interaction, Religiosity and Motivation to use Twitter among Followers of Islamic Reality Shows in Malaysia |
| 2015 - 2017 | Media Usage and Political Behavior: A Study among Youth in Malaysia (2015 Malaysian Election Research) |
| 2015 - 2017 | Identification of Political and Leadership Issues among the Voters |
| 2015 - 2017 | Kajian Terhadap Media dan Mobiliti Sosial di Perupok, Kelantan |
| 2015 - 2017 | Social Mobility and Media in Marang, Terengganu |
| 2015 - 2017 | Kajian Terhadap Pekerja Industri |
On-Going
| | |
| --- | --- |
| 2023 - Present | Media Engagement Plan to Support the Implementation of the Mandatory Front Pack Labelling. |
| 2023 - Present | Food Operator/Restaurant's Readiness for the Changing of Choice Environment of the Food Delivery Applications. |
| 2023 - Present | Promotion of Health Diets in Malaysia |
| 2021 - Present | Understanding Communication: An Islamic Approach |
| 2015 - Present | Kajian Elektoral Malaysia 2015 |
| 2004 - Present | Electoral Studies Research Unit |
Award & Recognition
| | | |
| --- | --- | --- |
| 10 Jun, 2022 | Best Educator Award (Silver) - AHAS KIRKHS | KCDIO |
Publications
Article
| | |
| --- | --- |
| 2023 | Generasi muda perlu berani tepis gejala buli siber. Berita Harian, () pp. |
| 2023 | Understanding academic misconduct behaviors among university students during the COVID-19 remote teaching and learning phase. Jurnal Pengajian Media Malaysia, 25 (2) pp. 87-104 |
| 2022 | Countering Islamophobia through webcomics on Instagram. IIUM Journal of Religion and Civilisational Studies, 5 (2) pp. 220-242 |
| 2022 | Impact of perception, attitude, and behavior on cyber resilience towards online fraud threats among IIUM students. Journal of Communication Education, 2 (2) pp. 46-59 |
| 2022 | Politic through da'wah on facebook: exploring da'wah strategy in women's political communication. Profetik: Jurnal Komunikasi, 15 (2) pp. 136-153 |
| 2022 | Unravelling the roles of social media usage, individual well-being, and working environment on happiness at the workplace. Intellectual Discourse, () pp. 395-417 |
| 2022 | Using the theory of motivated information management to understand direct information seeking on COVID-19 from close contacts. IIUM Medical Journal Malaysia, 21 (3) pp. 138-145 |
| 2021 | Customers' perception of Air Asia's facebook marketing activities: A case study of the aviation industry in Malaysia. Asian Journal of Applied Communication, 11 (2) pp. 1-15 |
| 2021 | Examining factors that influence IIUM students' involvement in da'wah activities via social media. IIUM Journal of Human Science, 3 (2) pp. 27-42 |
| 2021 | Factors influencing confidence in the government during Tun Dr Mahathir's leadership era among industrial workers. Jurnal Komunikasi: Malaysia Journal of Communication, 37 (4) pp. 142-160 |
| 2021 | Happiness, demographic variables, and self-perception as predictors of job satisfaction among factory employees in Malaysia. SEARCH Journal of Media and Communication Research, 13 (2) pp. 21-36 |
| 2021 | Social adaptation among international students in Malaysia: the uncertainty reduction perspective. Asian Journal of Applied Communication, 11 (1) pp. 1-16 |
| 2021 | Usage of blackboard and academic performance of university students: a partial least square approach. Journal of Arts & Social Sciences, 4 (2) pp. 44-56 |
| 2020 | Malaysian female users' purchase intentions of celebrity-endorsed products on Instagram: A parasocial interaction perspective. Search Journal of Media and Communication Research, 12 (1) pp. 93-109 |
| 2020 | The mediating effect of employee's job satisfaction on the relationship between transformational leadership style and employee well-being among Malaysian academics. Human Communication Journal, 3 (1) pp. 18-35 |
| 2019 | Celebrity-fan engagement on Instagram and its influence on the perception of hijab culture among Muslim women in Malaysia. Jurnal Komunikasi: Malaysian Journal of Communication, 35 (1) pp. 286-302 |
| 2019 | Factors predicting the trend of using iTa'leem among lecturers in International Islamic University Malaysia (IIUM). Asian Journal of Applied Communication, Special Issue (1) pp. 255-267 |
| 2019 | The relationship of individual well-being and working environment with job satisfaction among factory workers in Malaysia. Intellectual Discourse, 27 (1) pp. 221-243 |
| 2018 | Examining intercultural differences in close friendship maintenance on Facebook: a relational dialectics perspective. Jurnal Komunikasi, 34 (3) pp. 131-149 |
| 2018 | Religiosity and its impact on Twitter use and viewing of Islamic reality television shows among university students in Malaysia. Journal of Islam in Asia, 15 (3 Special Issue) pp. 356-382 |
| 2018 | Situational social support groups for information sharing in times of disaster: a case of 2014 floods in Malaysia. Human Communication: A Journal of the Pacific and Asian Communication Association, 1 (1) pp. 1-15 |
| 2018 | The Islamization of the Malaysian media: a complex interaction of religion, class and commercialization. Intellectual Discourse, 26 (2) pp. 635-658 |
| 2018 | Usage of mobile phones among flood victims in Malaysia. Malaysian Journal of Media Studies, 20 (2) pp. 1-12 |
| 2018 | Vlogging and the Malaysian citizenship experience. International Journal of Arts Humanities and Social Sciences, 3 (1) pp. 21-28 |
| 2017 | Following Islamic reality show personalities on twitter: a uses and gratification approach to understanding parasocial interaction and social media use. Intellectual Discourse, 25 (Special Issue) pp. 637-659 |
| 2017 | Mixed method in political communication research: the study of media usage & voting behavior as a case analysis. E-Bangi: Journal of Social Sciences and Humanities, Special Issue (1) pp. 24-33 |
| 2017 | Predicting the intention to cyberbully and cyberbullying behaviour among the undergraduate students at the International Islamic University Malaysia. International Journal of Education, Psychology and Counseling, 2 (5) pp. 257-270 |
| 2017 | The mediating effect of job satisfaction on leadership styles and organisational commitment among employees from three tourism villages in Indonesia. Asian Journal of Applied Communication, 7 (2) pp. 31-46 |
| 2015 | Exploring the use of social media during the 2014 flood in Malaysia. Procedia Social and Behavioral Sciences, 211 () pp. 931-937 |
Conference or Workshop Item
| | |
| --- | --- |
| 2023 | Antecedent factors that affect purchase intentions of Korean consumer products: a focus on K-drama binge-watchers in Malaysia. In: Communication Research Seminar 2023, |
| 2023 | Impact of perception, attitude, and behavior on cyber resilience towards online fraud threats among IIUM students. In: MENTION 2021, |
| 2023 | The persuasiveness of celebrity Muslim preachers on social media: the ELM perspective. In: MENTION 2023, |
| 2022 | "Do we really have to talk about that?": avoiding covid-19 topics with close contacts. In: 28th AMIC Annual Conference, |
| 2022 | Netflix binge-watching, parasocial interaction, and loneliness among Malaysian university students during the COVID-19 pandemic. In: 4th Communication Research Seminar 2022 (CORENA22), |
| 2021 | Are you happy at work? Unraveling the roles of social media usage, individual wellbeing and working environment. In: 2021 ANPOR-APCA Annual Conference Program, |
| 2021 | Countering Islamophobia through Webcomics on Instagram. In: ANPOR-APCA Annual Conference, |
| 2021 | Do we really have to talk about that? Avoiding COVID-19 topics with close contacts.. In: 28th AMIC Annual Virtual Conference (Science Communication: Managing the Now and the Future), |
| 2021 | Factors explaining party support during the COVID-19 pandemic: The leadership role. In: 28th Annual AMIC Virtual Conference (Science Communication: Managing the Now and the Future), |
| 2021 | Impact of perception, attitude and behavior on cyber resilience towards online fraud threats onto IIUM students. In: International Conference on Media and Communication 2021 (MENTION 2021), |
| 2021 | Perceiving party supports and attributes of Perikatan Nasional and Pakatan Harapan. In: The 2nd International Conference on Media & Social Sciences, |
| 2021 | The mediating effect of behavior on cyber resilience towards online fraud threats among IIUM students. In: Communication Research Seminar 2021 (CORENA21), |
| 2021 | Understanding academic misconduct among IIUM students during RTL phase: the role of social presence & religiosity. In: 3rd Communication Research Seminar 2021 (CORENA21), |
| 2021 | Understanding the role of family communication in managing challenges of working from home among female academics during COVID-19 Pandemic. In: Communication Research Seminar (CORENA 2021), |
| 2020 | Do differences make a difference? Understanding the dynamics of diversity in university community engagement workgroups. In: Communication Research Webinar (CORENA) 2020, |
| 2020 | Factors influencing confidence in the government during Tun Mahathir's leadership era among industrial workers. In: WAPOR Asia 3rd Annual Conference, |
| 2020 | Managing social media health information seeking on COVID-19: The perspective of staff and students from a Malaysian public university. In: WAPOR Asia 3rd Annual Conference:, |
| 2020 | Managing social media INFORMATION during the Covid-19 pandemic: The TMIM perspective. In: Communication Research Seminar (CORENA 2020), |
| 2019 | Predictors of voting behavior & support towards Malaysian leaders: A study among factory workers in Malaysia. In: Communication Research Seminar (CORENA) 2019, |
| 2019 | The impact of leadership style and staff well-being on job satisfaction among academic staff in a Malaysian public university. In: International Conference of Religion, Governance and Sustainable Development (ICRDG 2019), |
| 2018 | Celebrity fan-engagement on Instagram and how it influences perceptions on hijab culture among young Muslim women in Malaysia. In: International Seminar on Media and Communication (ISMEC 2018), |
| 2018 | The relationship between individual well-being, working environment and job satisfaction among factory workers in Malaysia. In: International Seminar on Media and Communication (ISMEC 2018), |
| 2017 | Examining intercultural differences in close friendship maintenance on Facebook: a relational dialectics perspective. In: International Conference on Islam, Media and Communication 2017 (ICIMaC), |
| 2016 | Usage of mobile phones among victims during the 2014 flood in Malaysia. In: The 9th Malaysia International Conference on Languages, Literatures and Cultures (MICOLLAC 2016), |
| 2015 | Exploring the use of social media for information sharing during the 2014 flood in Malaysia. In: 2nd Global Conference on Business and Social Sciences (GCBSS 2015), |
| 2015 | Media and politics: a study among youth in Malaysia. In: 2015 Asian Network for Public Opinion Research (ANPOR) Annual Conference, |
| 2015 | Politik, kepimpinan dan isu-isu semasa: dapatan perbincangan kumpulan fokus di Kelantan, Terengganu dan Pahang. In: Pembentangan Data dan Analisis Awal Kajian Elektorla Malaysia 2015, |
Book
Book Section
Monograph