Staff Directory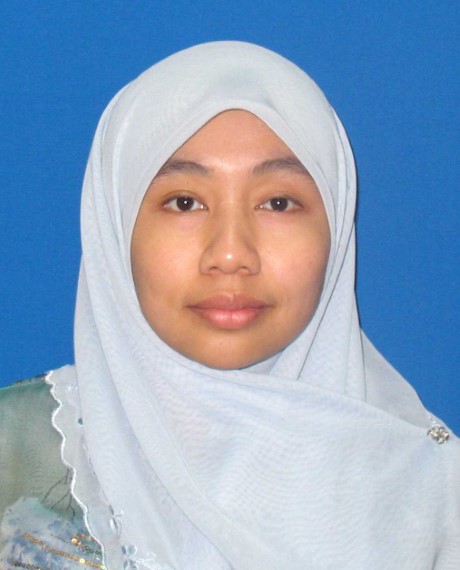 Academic Qualification
Doctor of Philosophy in Clinical Genetics - Doctor of Philosophy, Uppsala University, Sweden
Master of Science (Medical Sciences) - Masters Degree, Universiti Sains Malaysia (USM)
Bachelor of Science (Biomedical Science) - Bachelor Degree, Universiti Kebangsaan Malaysia (UKM)
Norafiza Binti Zainuddin (Assoc. Prof. Dr.)
Associate Professor
IIUM Kuantan Campus
KULLIYYAH OF ALLIED HEALTH SCIENCES

Other's position:
Coordinator, Kulliyyah of Allied Health Sciences
---
znorafiza@iium.edu.my
5232
Expert Profile
Dr. Norafiza Zainuddin obtained her BSc (Hon) from University Kebangsaan Malaysia, Kuala Lumpur Campus in Biomedical Science. She completed a 4-year research Masters degree from University Science Malaysia in the field of Human Genetics. Her PhD was in Oncology and Clinical Genetics from the Uppsala University, Sweden, under 
the Islamic Development Bank (Jeddah) Scholarship Award, Merit Scholarship Programme for High Technology. S
he returned to Malaysia in May 2010 and continued her career as a lecturer at the International Islamic University Malaysia, Kuantan Campus. Her interests are genetics and epigenetics studies, particularly on DNA methylation and the role of microRNAs in cancer and maternal and fetal health. Dr. Norafiza is currently working on several projects including cancer, trisomy 21 and milk-kinship. Presently, Dr. Norafiza is an Associate Professor at the Department of Biomedical Science, Kulliyyah of Allied Health Sciences and is holding the Biomedical Practicum Coordinator post. She is involved in teaching various subjects including Molecular Biology, Genetics, Pathology, Molecular Cancer Research, and Ethics and Law for Health Professionals.
Area of Specialisation
Natural Science ~ Biological Sciences ~ Genetics ~ Other Genetics n.e.c. - Clinical Genetics and Cancer Research
Biotechnology ~ Biotechnology ~ Molecular Biology ~ Other Molecular Biology n.e.c. - Molecular Biology of Cancer
Natural Science ~ Biological Sciences ~ Genetics ~ Molecular Genetics - Genetics, Epigenetics, SNP, Pyrosequencing, DNA Methylation
Professional Membership
2015 - 2016: Member of Profesional Body / Association: (Associate Member), Malaysian Oncological Society
2017 - 2018: Member of Profesional Body / Association: (Member), Human Genome Organisation
2018: Member of Profesional Body / Association: (Lifetime Member), Malaysian Association for Cancer Research
2018: Member of Profesional Body / Association: (Lifetime Member), Persatuan Sains Bioperubatan Malaysia
2020: Member of Profesional Body / Association: (Lifetime Member), Persatuan Sains Bioperubatan Pahang
Teaching Responsibilities
| | |
| --- | --- |
| ADVANCED HAEMATOLOGY | 2015/2016 2017/2018 2014/2015 2013/2014 |
| ADVANCES IN BIOMEDICAL TECHNOLOGY | 2019/2020 |
| BASIC IMMUNOLOGY | 2013/2014 2014/2015 |
| BASIC PATHOLOGY | 2020/2021 2018/2019 2019/2020 |
| BIOMEDICAL PRACTICUM A | 2015/2016 2018/2019 2016/2017 2017/2018 2019/2020 |
| BIOMEDICAL PRACTICUM B | 2016/2017 2017/2018 2019/2020 2015/2016 2020/2021 2018/2019 |
| BIOMEDICAL PRACTICUM I | 2020/2021 |
| BIOMEDICAL PRACTICUM II | 2020/2021 |
| DEVELOPMENTAL PSYCHOLOGY FOR HEALTH SCIENCE | 2012/2013 |
| DEVELOPMENTAL PSYCHOLOGY FOR HEALTH SCIENCES | 2012/2013 |
| EMBRYOLOGY & ONCOLOGY | 2013/2014 |
| ETHICS & LAW FOR HEALTH PROFESSIONALS | 2017/2018 2015/2016 2019/2020 |
| ETHICS AND LAW FOR HEALTH PROFESSIONALS | 2020/2021 |
| FINAL YEAR RESEARCH PROJECT 1 | 2018/2019 2019/2020 2016/2017 |
| FINAL YEAR RESEARCH PROJECT 2 | 2018/2019 2017/2018 |
| FOUNDATION PATHOLOGY | 2015/2016 2014/2015 2016/2017 2013/2014 |
| FOUNDATION PATHOLOGY FOR MEDICAL IMAGING | 2018/2019 2017/2018 2020/2021 |
| FUNCTIONAL BIOCHEMISTRY | 2011/2012 |
| GENETICS | 2017/2018 2015/2016 2014/2015 2016/2017 2013/2014 |
| HAEMATOLOGY | 2018/2019 2020/2021 2019/2020 |
| HAEMATOLOGY AND ONCOLOGY | 2011/2012 2013/2014 |
| HUMAN GENETIC | 2012/2013 |
| IMMUNOLOGY | 2013/2014 |
| INTRODUCTION TO BIOMEDICAL LABORATORY SCIENCES | 2012/2013 2013/2014 2015/2016 2014/2015 2016/2017 |
| LEADERSHIP AND MANAGEMENT | 2011/2012 |
| MOLECULAR BIOLOGY | 2011/2012 2012/2013 2015/2016 |
| MOLECULAR BIOLOGY & CYTOGENETIC TECHNIQUES | 2015/2016 2014/2015 2017/2018 2018/2019 2016/2017 |
| MOLECULAR BIOLOGY TECHNIQUES | 2020/2021 2019/2020 |
| MOLECULAR CANCER RESEARCH | 2019/2020 2020/2021 |
| MOLECULAR DIAGNOSTIC | 2020/2021 |
| NUTRITION AND GENES | 2012/2013 2010/2011 |
| OCULAR GENETICS | 2020/2021 2019/2020 2018/2019 |
| PAEDIATRIC AUDIOLOGY & SPEECH | 2016/2017 2012/2013 2015/2016 |
| PAEDIATRICS AUDIOLOGY AND SPEECH | 2018/2019 2017/2018 2019/2020 |
| PARASITOLOGY AND ENTOMOLOGY | 2012/2013 |
| PATHOLOGY | 2013/2014 |
| PATHOLOGY & PHARMACOLOGY | 2015/2016 2019/2020 2013/2014 2016/2017 2017/2018 2020/2021 2014/2015 2018/2019 |
| PATHOLOGY AND PHARMACOLOGY | 2020/2021 |
| PATHOLOGY, HISTOPATHOLOGY & CYTOLOGY | 2016/2017 2015/2016 2014/2015 2017/2018 2013/2014 |
| PRINCIPLES OF GENETICS | 2017/2018 2018/2019 2020/2021 2019/2020 |
| RESEARCH PROJECT 1 | 2020/2021 |
| RESEARCH PROJECT 2 | 2020/2021 |
Research Projects
Completed
| | |
| --- | --- |
| 2018 - 2020 | Transferring knowledge on childhood sexual abuse to kindergarten teachers |
| 2015 - 2019 | Circulating microRNA Expression in Nasopharyngeal Carcinoma: Towards Understanding of its Role in Oncogenesis and Tumor Progression. |
| 2014 - 2018 | Epigenetics of Schizophrenia: A Focus on the DNA Methylation Mechanism and Expression of DISC1 Gene |
| 2013 - 2016 | The Epigenetics Status of B-Cell Lymphoma In Malaysia: A Focus on DNA Methylation and Gene Expression. |
| 2012 - 2013 | Exploring the Knowledge and Awareness of University Students on the Deadly Diseases, Cervical Cancer and H1N1 Influenza, as well as the Practice of Vaccination against HPV and H1N1 |
| 2011 - 2013 | RU 2011 - Genetic screening of the Common GJB2 (Connexin26) 35DELG Mutation in Non-Syndromic Hearing Loss Patient at IIUM Hearing and Speech Clinic. |
| 2011 - 2014 | RU 2011 -In vitro anticancel activityof underutilized Melastoma malabathricum L (senduduk) on several cancer cell lines. |
| 2010 - 2013 | Formation of Infectious Bursal Disease Virus-Like Particles in Pichia Pastoris |
| 2010 - 2012 | Food Habits among Adolescents with Reported Parental Overweight |
On-Going
| | |
| --- | --- |
| 2019 - Present | Specific microRNAs among milk siblings: An epigenetics approach towards understanding the basis of milk kinship |
| 2015 - Present | Identifying the DNA Methylation Differences in Cell-free Fetal DNA: An Approach towards Non-invasive Prenatal Diagnosis of Trisomy 21 in Malaysia |
| 2015 - Present | Differential Expression and Pathway Analysis of miR-744 AND Mir-101 in Nasopharyngeal Carcinoma |
| 2013 - Present | MOLECULAR AND CELLULAR BIOLOGY OF IIUM Research Unit (i-MOLEC) |
Award & Recognition
| | | |
| --- | --- | --- |
| 04 Jun, 2007 | Merit Scholarship Programme for High Technology - Islamic Development Bank | International |
Publications
Article
| | |
| --- | --- |
| 2021 | The application and factors influencing the implementation of non-invasive prenatal testing (NIPT) worldwide: a review. International Journal of Allied Health Science, 4 (4) pp. 1671-1682 |
| 2020 | A survey on medication adherence and knowledge on hyperlipidaemia among hyperlipidaemia patients attending the IIUM Family Health Clinic, Kuantan. International Journal of Allied Health Sciences, 4 (2) pp. 1223-1235 |
| 2020 | Quality of life of hypertensive patients visiting the Family Health Clinic, IIUM Kuantan. World Journal of Pharmaceutical Research, 9 (5) pp. 63-74 |
| 2019 | Microrna as a potential biomarker in the diagnosis and prognosis of Hodgkin's lymphoma: a systematic review. International Journal of Allied Health Sciences, 3 (2) pp. 694-724 |
| 2018 | Knowledge and perception regarding colorectal cancer among IIUM Kuantan undergraduates. Asian Journal of Medicine and Biomedicine, 2 (1) pp. 6-15 |
| 2018 | Knowledge and perception regarding prenatal genetic screening of thalassemia, down syndrome and neural tube defects: a study among IIUM Kuantan undergraduates. Malaysian Journal of Public Health Medicine, 18 (1) pp. 88-96 |
| 2017 | Knowledge and perception on lung cancer and its screening: a study among undergraduate students of the International Islamic University Malaysia, Kuantan Campus. Journal of Biomedical and Clinical Sciences, 2 (2) pp. 61-66 |
| 2017 | MGMT and SPOCK2 promoter methylation in diffuse large B-Cell lymphoma: a study in two tertiary health centres in the East Coast of Malaysia = Metilasi promoter MGMT dan SPOCK2 dalam diffuse large B-cell lymphoma: satu kajian yang dijalankan di dua pusat Kesihatan di Pantai Timur Malaysia. Malaysian Journal of Health Sciences, 15 (2) pp. 77-82 |
| 2017 | p16 tumor suppressor gene methylation in diffuse large B cell lymphoma: a study of 88 cases at two hospitals in the East Coast of Malaysia. Asian Pacific Journal of Cancer Prevention, 18 (10) pp. 2781-2785 |
| 2017 | The presence of single-nucleotide polymorphisms in hps4 gene in a subset of schizophrenic patients in Pahang: a preliminary study. International Journal of Allied Health Sciences, 1 (2) pp. 14-27 |
| 2016 | Pyrosequencing-based quantitative identification of p16 methylation in diffuse large b-cell lymphoma at two centres in the east coast of malaysia. Journal of Biomedical and Clinical Sciences, 1 (1) pp. 12-17 |
| 2015 | Epigenetic silencing status of p16INK4a and MGMT promoter regions identified qualitatively in diffuse large B cell lymphoma. Public Health Genomics, 18 (supp.1) pp. 20-20 |
| 2014 | Expression of segment a of infectious bursal disease virus in pichia pastoris. Journal of Pure and Applied Microbiology, 8 spl () pp. 875-879 |
| 2014 | The MDM2 polymorphism SNP309 is associated with clinical characteristics and outcome in diffuse large B-cell lymphoma. European Journal of Haematology, 93 (6) pp. 500-508 |
| 2013 | Cytotoxicity effect of melastoma malabatricum on skin melanoma and cervical cancer in vitro. The Open Conference Proceedings Journal, 4 () pp. 249-249 |
| 2013 | Genomic analysis and comparison of very virulent infectious bursal disease virus (vvIBDV) affecting Malaysian poultry chickens with other IBDV strains. Annals of Biological Research, 4 (5) pp. 92-104 |
| 2011 | Is a TNF alpha polymorphism responsible for mutations in the TP53 gene?. Scandinavian Journal of Immunology, 73 (2) pp. 154-155 |
| 2011 | Quantitative evaluation of p16INK4a promoter methylation using pyrosequencing in de novo diffuse large B-cell lymphoma. Leukemia Research, 35 (4) pp. 438-443 |
| 2011 | TP53 mutations are infrequent in newly diagnosed chronic lymphocytic leukimia. Leukemia Research, 35 (2) pp. 272-274 |
| 2011 | TP53 mutations are infrequent in newly diagnosed chronic lymphocytic leukimia. Leukemia Research, 35 (2) pp. 272-274 |
| 2010 | Lack of association between the MDM2 promoter polymorphism SNP309 and clinical outcome in chronic lymphocytic leukimia. Leukemia Research, 34 (3) pp. 335-339 |
| 2008 | TP53 mutations predict for poor survival in de novo diffuse large B-cell lymphoma of germinal center subtype. Leukemia Research, 33 () pp. 60-66 |
| 2005 | Malignant glioma: The involvement of loss of allelic heterozygosity and PTEN mutations in a group of Malay patients. Southeast Asian Journal of Tropical Medicine and Public Health, 36 (3) pp. 748-756 |
| 2004 | Loss of heterozygosity on chromosomes 10q, 9p, 17p and 13q in malays with malignant glioma.. Neurological Research , 26 (1) pp. 88-92 |
| 2004 | Presence of allelic loss and PTEN mutations in malignant gliomas from Malay patients. Medical Journal of Malaysia, 59 (4) pp. 468-479 |
| 2003 | Molecular genetic analysis of phosphatase and tensin homolog and p16 tumor suppressor genes in patients with malignant glioma. Neurosurgical Focus, 14 (4) pp. 1-7 |
Conference or Workshop Item
| | |
| --- | --- |
| 2019 | Fetal down syndrome: determining the risk based on fetal-specific DNA methylation ratio. In: 5th International Conference on Public Health (ICOPH 2019), |
| 2019 | Knowledge on Down Syndrome and Down Syndrome prenatal screening tests among pregnant women in Kuantan, Pahang. In: International Postgraduate Research Conference (2nd IPRC), |
| 2019 | Non-invasive prenatal testing: MeDIP-PCR to detect trisomy 21 from maternal plasma. In: Graduate Research Symposium 2019, |
| 2017 | Methylation-sppecific PCR assay for quantification of DNA methylation of SPG20 gene in colorectal cancer. In: 7th Regional Conference on Molecular Medicine (RCMM) in conjunction with 3rd National Conference for Cancer Research, |
| 2017 | Non-invasive prenatal testing using cell-free fetal DNA from maternal plasma: a review. In: KAHS Research Week 2016, |
| 2016 | Epidemiology of Nasopharyngeal Carcinoma (NPC) in Pahang, Malaysia. In: 3rd Pan Asian Biomedical Science Conference 2016, |
| 2016 | Epigenetic methylation status of P16, MGMT and SPOCK2 in diffuse Large B cell lymphoma. In: Medical Research Symposium & Pacific Partnership in conjunction with Kuantan Research Day 2016, |
| 2016 | Methylation status of MGMT and SPOCK2 in diffuse large B-cell lymphoma. In: 3rd Pan Asian Biomedical Science Conference, |
| 2015 | Methylation-specific PCR Revealed Aberrant Promoter Gene Methylation of p16, MGMT and SPOCK2 in Diffuse Large B-cell Lymphoma. In: International Conference on Biomedical and Health Sciences Research 2015, |
| 2014 | 16S rRNA gene sequencing for phylogenetic analysis of Malaysian sea anemones. In: 2nd International Symposium and Workshop on Functional Genomics and Structural Biology, |
| 2014 | Detection of p16INK4a (p16) methylation in diffuse large B-cell lymphoma using methylation-specific PCR. In: International Health Conference IIUM 2014, |
| 2014 | Qualitative detection of p16INK4a tumor suppressor gene methylation in diffuse large b-cell lymphoma using methylation-specific PCR. In: KAHS Research Week, |
| 2013 | Mitochondrial genes sequencing of Malaysian sea anemones – Towards IIUM Molecular Ecology Database (IMED). In: IIUM Research, Invention and Innovation Exhibition (IRIIE) 2013, |
| 2011 | Involvement of the P53 pathway and P161NK4A in the pathogenesis of b-cell lymphomas. In: International Health Conference IIUM 2011 , |
Book