Staff Directory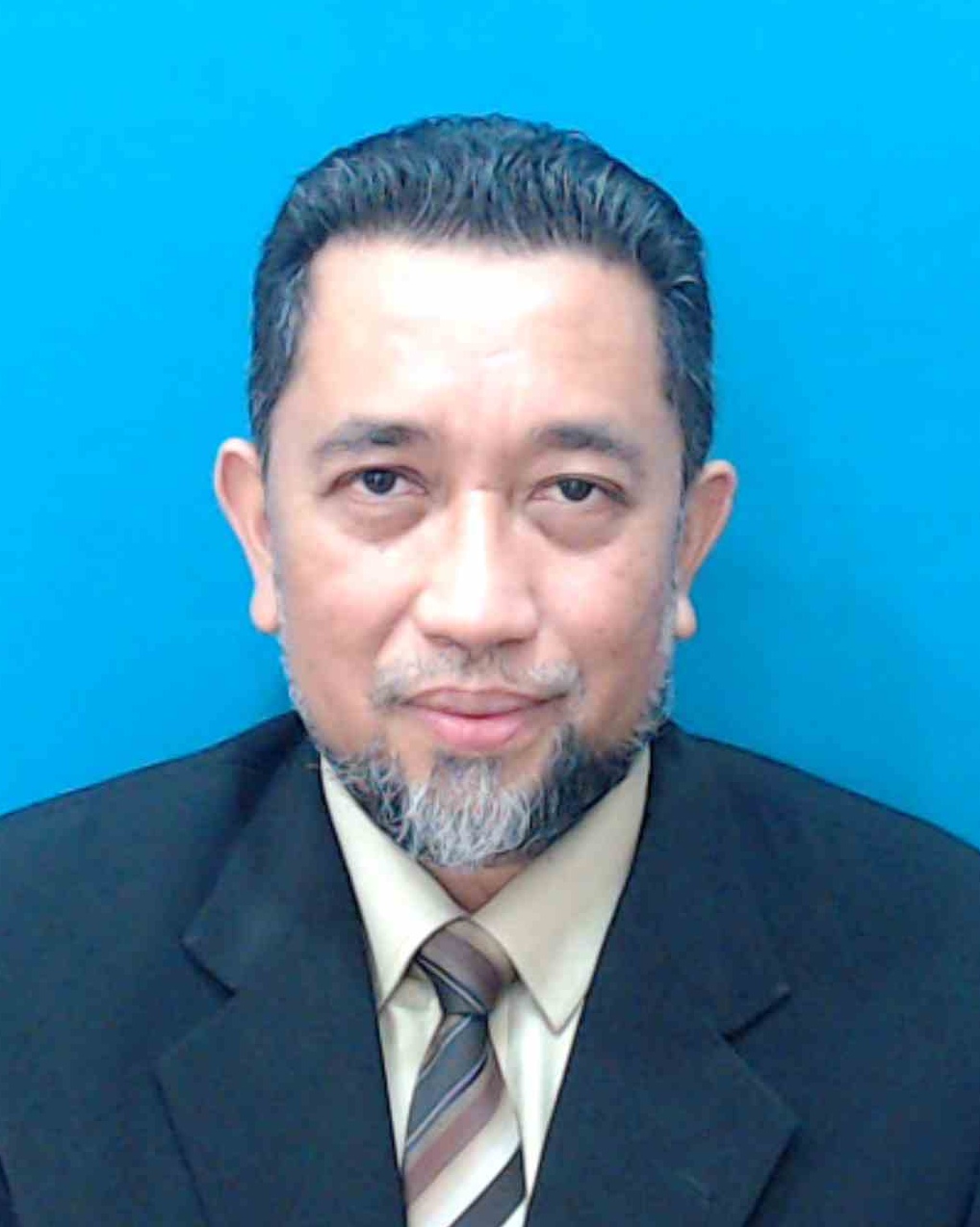 Academic Qualification
Family Medicine - Masters Degree (Clinical Specialist), Universiti Sains Malaysia (USM)
M.D. - Bachelor Degree, Universiti Sains Malaysia (USM)
Mohd. Aznan Bin Md. Aris (Prof. Dr.)
Professor
IIUM Kuantan Campus
KULLIYYAH OF MEDICINE

Other's position:
Deputy Dean, Kulliyyah of Medicine
---
Expert Profile
Assoc. Prof. Dr Mohd Aznan Md Aris started his housemanship training at Hospital Kuala Lumpur in 1997 after completing his undergraduate studies at University Science Malaysia, Kubang Kerian Kelantan. In 1998, he served at a primary care clinic in Bera, Pahang as a medical officer. In June 2000, he enrolled for the Master of Medicine (Family Medicine) with the Faculty of Medicine, University Science Malaysia (USM). He did his training in a variety of disciplines at Hospital Tengku Ampuan Afzan (HTAA) for the first two years of the training. He then continued his training at Hospital USM Kubang Kerian and primary care clinic at Tumpat, Kelantan for another two years. He spent four years to complete the master's program and was awarded with Master of Medicine, MMeds (Family Medicine) in December 2004. He immediately returned to IIUM Kuantan to serve at Klinik Kesihatan Jaya Gading and Balok as a Family Medicine Specialist.
He developed an interest in teaching since at HUSM, where he joined the IIUM as a trainee in his third year of Master's training. He started teaching the medical students after completing his study in December 2004 and was the course coordinator for Family Medicine posting from 2005 till 2011. He was the Head, Department of Community Health and Family Medicine from December 2007 till May 2010. He then led the team to split the Community Health and Family Medicine Department to new departments and courses for Family Medicine in June 2010. He became the first Head of Family Medicine Department, KOM IIUM. He also led the team in the preparation of the Family Medicine postgraduate curriculum and the first batch of postgraduate of Family Medicine programme was enrolled in June 2013. Now, besides the administrative matters, he also serves as a Family Physician at IIUM Primary Care Clinic (IIUM PCC) and Klinik Kesihatan Balok. He had been appointed as an Honourary Lecturer to Faculty of Medicine, UniSZA for year 2012-13 and as a Clinical Mentor of the Academy of Family Physician of Malaysia in 2015.
He is actively involved in research activities and publications. He has been involved in more than 20 researches projects locally and internationally as the main investigator and co-investigator. He also has published more than 20 articles in various journals and presented many researches papers locally and internationally. He also has received a few awards during these research competitions. Dr. Mohd Aznan has been invited as a speaker in various local and national workshops or conferences in Malaysia. He is the coordinator of the IIUM non-communicable disease research unit (NCD-RU) since 2014.
Professional Membership
2005: Member of Profesional Body / Association: (Life member), Malaysian Family Medicine Specialist Association
2005: Member of Profesional Body / Association: (Member), Persatuan Perubatan Islam Malaysia (PPIM)
2007 - 2008: Member of Profesional Body / Association: (Member), Malaysian Medical Association (MMA)
2012: Member of Profesional Body / Association: (Member), The Academy of Family Physicians of Malaysia
2017 - 2019: Member of Profesional Body / Association: (Chairman), IIUM Family Medicine Association
Teaching Responsibilities
| | |
| --- | --- |
| ACCIDENT AND EMERGENCY POSTING | 2023/2024 |
| INSTITUTIONAL PRIMARY CARE POSTING | 2023/2024 |
| SURGERY POSTING | 2023/2024 |
Research Projects
Completed
| | |
| --- | --- |
| 2020 - 2022 | Healthy Lifestyle Modification Programme: Weight Reduction |
| 2020 - 2022 | Healthy Lifestyle Modification Programme: Smoking Cessation |
| 2019 - 2022 | Assessing the health related quality of life among transgender women and its association with personal health access experience and the practice of high-risk sexual behaviour |
| 2018 - 2023 | Model of nutrition screening and intervention in community living elderly: Towards enhancement of healthcare service delivery |
| 2018 - 2021 | Quality of Life and Control of Diabetes and Comorbidities among Urban, Suburban and Rural Elderly Type 2 Diabetes Patients - A multi-centre Study |
| 2017 - 2020 | A quantitative and qualitative research of detection of Familial Hypercholesterolemia and Perceived Vulnerability of Cardiovascular Disease in IIUM Family Health Clinic |
| 2017 - 2020 | Prevalence of depression and its associated risk factors among elderly in Felda Bukit Goh, Kuantan. |
| 2017 - 2021 | A STUDY ON DIABETIC FOOT AT RISK AND ITS ASSOCIATED FACTORS AMONG TYPE 2 DIABETES MELLITUS PATIENTS ATTENDING PRIMARY HEALTH CLINICS IN KUANTAN. |
| 2015 - 2019 | Impact of parental perinatal depressive and anxiety symptoms on infant development and health: A cohort study in East- and West-Coast of Malaysia |
| 2015 - 2022 | A Randomized Double-Blind Placebo-Controlled Trial for the Evaluation of A Polycap, Low Dose Aspirin and Vitamin D Supplementation in Primary Prevention - The International Polycap Study 3 (TIPS 3) |
| 2014 - 2016 | A Prospective Study Of Cardiovascular Risk Factor Assessment And Glycaemic Control Among Type 2 Diabetes Mellitus Patient Public Primary Care (KK) and MOPD, HTAA (specialist clinic) |
| 2014 - 2018 | Content Validity by using Confirmatory Factor Analysis of Newly Designed Family Scales; Skala Ciri Kekeluargaan Asia and Asia Family Characteristics Scale |
| 2014 - | Effectiveness of Periodontal Treatment on Glycemic Control of Diabetes Patients Who Attend at the Selected Public Primary Care Clinics in Kuantan Pahang |
| 2013 - 2017 | Isolation, Quantification and Formulation of Bioactive Peptides (Adipokines) for Diabetes and Obesity From Adipose Tissues In Halal Meat |
| 2013 - 2015 | An International Registry to Study the Current Causes, Treatment, Barriers to Care and Outcome of Heart Failure in Africa, Asia and South America |
| 2011 - 2012 | Inventing and Validating a New Family Questionnaire: Soalselidik Persekitaran Keluarga (SPK) as a Tool to Understand the Mechanism of Attribution to Social |
| 2011 - 2014 | RU 2011 -Primary Oral Health Care: A comparative pilot study on magnitude and reason for encounter of the patient with oral disease between University Health Centre, International Islamic University Malaysia (Kuantan Campus) and selected one primary care clinic of Yangon, Myanmar. |
| 2011 - 2011 | Screening on the Lethal Concentration of Selected Malaysian Herb |
| 2010 - 2012 | Evaluation of Tobacco-Related Cancer Patients Testimonial for Development of Anti-Smoking Campaign using Focus Group Discussion |
| 2010 - 2012 | Prevalence of Diabetic Retinopathy (DR) in Primary Care Clinic by using Non-Mydriatic Retinal Camera |
| 2009 - 2015 | Heart Outcomes Prevention Evaluation-3 |
| 2008 - 2010 | A Study on Depression and Its Associated Factors among Adult Attending Primary Care Clinics in Kuantan, Pahang |
| 2008 - 2011 | Genetic, Bio-Chemical And Behavioral Determinants of Neurodegenerative Diseases-A Multicentre Study |
| 2008 - 2012 | Serum Adiponectin Status as Biomarker of Metabolic |
| 2008 - 2010 | A Pilot Study on Ficus Diltiodea as an Anti Diabetic Agent for Diabetic Patients. |
| 2007 - 2011 | The Study of -2 Adrenergic Receptors Gene Polymorphism Neurohormones Among Hypertensives |
| 2007 - 2010 | Outcome Evaluation of Non-Pharmacologic Intervention on Stage-I Hypertension: A Pilot Study |
| 2007 - 2011 | A Study on Functional Disabilities Among Elderly Patients in Primary Care Clinics, Kuantan, Pahang. |
| 2006 - 2006 | Physical and Mental Health of the Elderly in Nursing Homes in Kuantan, Pahang |
On-Going
| | |
| --- | --- |
| 2022 - Present | Exploring the personal experiences, barriers and expectations among people and caregivers of people with physical disabilities receiving healthcare services in SASMEC |
| 2021 - Present | Diabetic Kidney Disease and Glycemic Control Among Type-2 Diabetes Mellitus in Kuantan, Pahang |
| 2021 - Present | Telephone-delivered psychoeducational intervention to reduce psychophysical burden among dementia caregivers in east- and west-coast of Malaysia |
| 2021 - Present | Depression, Anxiety and Stress Levels Among Frontliners of SASMEC@IIUM and IIUM Kuantan During Covid-19 Pandemic : Its Associated Factors and Impact of Brief Psycoeducation Group Intervention |
| 2020 - Present | Profiling a structured system of foot protection service in managing diabetic foot problem in primary care. |
| 2012 - Present | Ambispective Nested Case-referent Clinical Epidemiological Study of Dementia and Its Determinants |
| 2011 - Present | RU 2011 -The effectiveness of risk factors counseling in mild hypertension in community based clinic setting |
| 2008 - Present | Non-Communicable Diseases Research Unit (NCDRU) |
Award & Recognition
| | | |
| --- | --- | --- |
| 30 Apr, 2019 | Research & Innovation Award (RIA) 2019 - Universiti Sultan Zainal Abidin (UNISZA) | National |
| 12 May, 2018 | ITEX 2018 GOLD MEDAL - 29th International Invention, Innovation & Technology Exhibition 2018 | International |
| 10 May, 2018 | ITEX 2018 Gold Medal - Universiti Sultan Zainal Abidin (UNISZA) | National |
| 09 Apr, 2018 | Bronze - Minggu Penyelidikan & Inovasi 2018 | National |
| 09 Apr, 2018 | Gold - Minggu Penyelidikan & Inovasi 2018 (MPI'2018) | National |
| 07 Apr, 2018 | Minggu Penyelidikan & Inovasi 2018 (Gold) - UMT, UNISZA, TATI | National |
| 11 Mar, 2018 | SILVER MEDAL - 8th Exposition on Islamic Innovation (i-NOVA) 2018 | National |
| 10 Mar, 2018 | Innovation Award (Silver) - Universiti Sains Islam Malaysia (USIM) | National |
| 09 Oct, 2017 | 3rd PLACE POSTER PRESENTATION AWARD - The 1st international Community Health Conference | International |
| 13 May, 2017 | ITEX 2017 GOLD MEDAL - 28th International Invention, Innovation & Technology Exhibition 2017 | International |
| 13 May, 2017 | GOLD MEDAL - INTERNATIONAL INVENTION, INNOVATION & TECHNOLOGY EXHIBITION (ITEX 2017) | National |
| 02 Sep, 2016 | Commercial Potential Award (CPA) - International Islamic University Malaysia | University |
| 02 Oct, 2015 | Department Best Non-Index Journal Article - IIUM Research Invention and Innovation Exhibition 2015 | University |
| 20 Feb, 2013 | Gold Medal - IRIIE 2013 | University |
| 20 Feb, 2013 | Silver Medal - IRIIE 2013 | University |
| 20 Feb, 2013 | Silver Medal - IRIIE 2013 | University |
| 28 Jun, 2012 | Quality Award - IIUM Quality Day 2012 | University |
| 22 Feb, 2012 | Gold Medal - IIUM Research, Invention and Innovation Exhibition (IRIIE) 2012 | University |
| 22 Feb, 2012 | Bronze Medal - IIUM Research, Invention and Innovation Exhibition (IRIIE) 2012 | University |
| 24 Nov, 2011 | 2nd Prize Oral Presentation - 3rd International Conference on Rural Medicine (ICROM 2011) | International |
| 10 Feb, 2011 | GOLD MEDAL - IRIIE 2011 | University |
| 16 May, 2010 | ITEX SILVER MEDAL - International Invention, Innovation and Technology Exhibition 2010 | National |
| 27 Jan, 2010 | GOLD MEDAL for Research/Invention : Efficacy and safety of Viva QS Capsule for Nicotine Addiction in Malaysian Adult Smokers - IIUM Research, Invention and Innovation Exhibition 2010 (IRRIE 2010) | University |
| 27 Jan, 2010 | Bronze Medal for Research/Invention: The Prevalence of Depression among Elderly Patients Attending Primary Care Clinics in Kuantan, Pahang, Malaysia - IRIIE 2010 | University |
| 25 Aug, 2008 | Best Free Paper Presentation - International Conference on Healthcare 2008 | International |