Staff Directory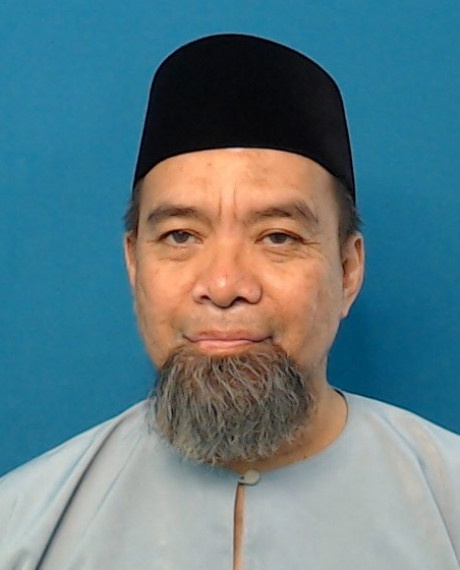 Academic Qualification
Master of Science in Building Services Engineering - Masters Degree, International Islamic University Malaysia
Quantity Surveying - Bachelor Degree, Universiti Teknologi Malaysia (UTM)
Quantity Surveying - Diploma, Universiti Teknologi Malaysia (UTM)
Azrin Bin Mohd. Din
Academic Fellow
IIUM Gombak Campus
KULLIYYAH OF ARCHITECTURE AND ENVIRONMENTAL DESIGN
---
Expert Profile
Currently an academic fellow at the Kulliyyah of Architecture and Environmental Design (KAED), IIUM, Azrin was working in the construction industry. Prior to joining the academic world in 2004. He has experienced varied roles from working in a government statutory body setting, then moving to a developer environment, into consultancy, then into a contracting and trading outfit.
Currently he teaches Construction Technology, Construction Estimating, Building Works Measurement, Civil Works Measurement and Construction Business. He is involved in research work either as a principal or a co-researcher and also actively involved in consultancy work within the university.
He is a registered quantity surveyor with the Board of Quantity Surveyors Malaysia since 1988, a registered member of the Royal Institution of Surveyors Malaysia and Royal Institution of Chartered Surveyors (UK).
Area of Specialisation
Engineering Tech ~ Applied Sciences And Technologies ~ Construction and Project Management ~ Building Economics - Building Economics, Building Services, Measurement of Building Works, Measurement of Civil Works, Feasibility Studies, Life Cycle Cost, Construction Economics, Building Contract Administration
Teaching Responsibilities
| | |
| --- | --- |
| PRINCIPLES OF MEASUREMENT OF SERVICE AND ADVANCED BUILDING WORKS | 2023/2024 |
Research Projects
Completed
| | |
| --- | --- |
| 2019 - 2022 | ESTABLISHING COST MODEL FOR CONSERVATION PROJECTS OF HERITAGE BUILDINGS |
| 2019 - 2020 | Planting and SMART Tagging Trees Project for the Malay Enclave in IIUM |
| 2018 - 2018 | Kajian dan Pembangunan Standard Industri Pembinaan Perumahan Kebangsaan |
| 2015 - 2016 | Kajian Perolehan Hijau Di Dalam Industri Pembinaan |
| 2015 - | Economic Order Quantity (EAQ)For IBS Execution - A Guide For Developers |
| 2015 - 2019 | The Preparation of Feasibility Study for the Establishment of an International Islamic University in Afghanistan |
| 2014 - 2014 | Pelan Pembangunan Kawasan Kilang Haram Di Bawah Pentadbiran Majlis Perbandaran Selayang |
| 2014 - 2015 | Conceptual Master Plan For the Proposed New Regional Development of "Azlan Malaysia" in Perak Darul Ridzuan |
| 2013 - 2016 | The Provision of Research Consultancy for Bako Master Plan Study |
| 2011 - 2016 | A Personalised Learning Environment (PLE) Framework: A Tested and Validated Prototype for the Built Environment (BE) |
| 2010 - 2012 | The costing impact factor in implementing coastal management initiatives in Klang District,Selangor |
| 2010 - 2014 | A New Method for Assessing Fire Risk of Heritage Building |
On-Going
| | |
| --- | --- |
| 2022 - Present | Kajian Program Pembangunan Ekopelancongan Menelurusi Sungai Sedili Besar |
| 2020 - Present | Analysis, Collection, and Classification of Green Life Cycle Carbon - Based Materials and Products and Their Impact on Interior Healthcare Environment |
| 2015 - Present | Versatile Reading Kiosk Prototype Development |
| 2013 - Present | Rating Tools and Audit Systems for Shari'ah Compliant Hospitality and Services |
| 2012 - Present | Garden of Knowledge and Virtue (Bustan Al-Salatin) |
| 2012 - Present | TV Studio Sets Design |
| 2012 - Present | Renovation of the Office of the Rector |
| 2008 - Present | Life Cycle Cost Analysis between Variable Air Volume Blower Control and Constant Air Volume Blower Control of a Central Air-Conditioning System for Government Hospital Projects |
Publications
Article
Conference or Workshop Item
Book
Book Section
Monograph