Staff Directory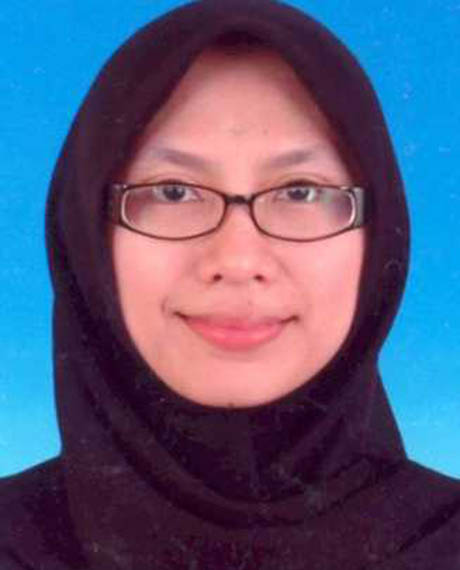 Academic Qualification
Doctor of Philosophy (Economics) - Doctor of Philosophy, University of Nottingham
Master of Economics - Masters Degree, International Islamic University Malaysia
Bachelor of Accounting (Hons.) - Bachelor Degree, Universiti Tenaga Nasional (UNITEN)
Izyani Bt. Zulkifli (Dr.)
Assistant Professor
IIUM Gombak Campus
KULLIYYAH OF ECONOMICS AND MANAGEMENT SCIENCES
---
Expert Profile
Izyani Zulkifli obtained her Bachelor of Accounting (Hons) degree from University Tenaga Nasional, Malaysia and immediately pursued her Master in Economics at the International Islamic University Malaysia (IIUM). Upon completion of her postgraduate degree, she was offered a lecturing position at IIUM. After two years of service, she furthered her studies at the University of Nottingham, UK and on completion of her Ph.D, she returned to IIUM and was promoted to Assistant Professor at the Kulliyyah of Economics and Management Sciences.
She has taught many courses at the undergraduate and postgraduate levels, including students in the MBA programme. In terms of research, she has written for several indexed journal publications as well as chapters in books.
Dr Izyani is presently the Academic Advisor for students in the Bachelor of Economics programme.
Teaching Responsibilities
| | |
| --- | --- |
| ACCOUNTING ANALYSIS FOR DECISION MAKING | 2010/2011 2005/2006 |
| ACCOUNTING AND FINANCE FOR MANAGERS | 2009/2010 |
| APPLIED RESEARCH METHODS | 2014/2015 |
| BUSINESS ECONOMICS | 2016/2017 2015/2016 2014/2015 2011/2012 |
| BUSINESS MATHEMATICS | 2010/2011 2006/2007 2005/2006 2004/2005 2003/2004 |
| ECONOMICS FOR SUSTAINABLE BUSINESS | 2021/2022 |
| FINANCIAL AND MANAGERIAL ACCOUNTING | 2010/2011 2008/2009 2006/2007 |
| INDUSTRIAL ECONOMICS | 2012/2013 |
| MANAGERIAL ECONOMICS | 2006/2007 |
| PRACTICAL TRAINING(BECS) | 2018/2019 2017/2018 2014/2015 2013/2014 2012/2013 2011/2012 |
| PRINCIPLES OF MACROECONOMICS | 2022/2023 2021/2022 2020/2021 2019/2020 2018/2019 2017/2018 2015/2016 2014/2015 2013/2014 2006/2007 2005/2006 2004/2005 |
| PRINCIPLES OF MICROECONOMICS | 2012/2013 2011/2012 2010/2011 2005/2006 2004/2005 |
| QUANTITATIVE DECISION MAKING | 2013/2014 |
| RESEARCH METHODS | 2021/2022 2020/2021 2016/2017 2015/2016 |
| STATISTICAL METHODS | 2022/2023 2021/2022 2020/2021 2019/2020 2018/2019 2017/2018 2016/2017 2015/2016 2014/2015 2013/2014 2012/2013 2011/2012 2010/2011 |
| SUSTAINABLE DEVELOPMENT: ISSUES, POLICIES AND PRACTICES | 2020/2021 |
| SUSTAINABLE DEVELOPMENT: ISSUES, PRINCIPLES AND PRACTICES | 2022/2023 |
Research Projects
Completed
| | |
| --- | --- |
| 2019 - 2020 | Kajian Peluang Pekerjaan Orang Kurang Upaya (OKU) di Malaysia |
| 2018 - 2021 | PRINCIPLES OF MACROECONOMICS- FROM AN ISLAMIC PERSPECTIVE |
| 2012 - 2017 | A Critical Assessment of PSPTN's Contribution to the Malaysian Economy |
| 2011 - 2014 | Towards Institutionalized Approach of Regional Economic Integration in East Asia |
| 2011 - 2014 | Happiness and Its Impact on Students' Achievement in Quantitative Subjects - A Preliminary Study |
On-Going
| | |
| --- | --- |
| 2016 - Present | Positioning Malaysia as Global Islamic Apparel Hub: Leveraging Free Trade Agreements in Facilitating the Creation of Original Brand Manufacturers |
| 2004 - Present | Trade, Regulation and Policy Research Unit |
Publications
Article
Conference or Workshop Item
Book
| | |
| --- | --- |
| 2023 | mKitchen™ towards Masyarakat Madani. mKitchen KICT IIUM, ISBN: 9789672656999 |
| 2023 | Rumah Makan mKitchen for Free Food Distribution. mKitchen, KICT IIUM, ISBN: 978-967-26569-8-2 |
| 2022 | Batch 3 IIUM mkitchen students. mKitchen, ISBN: 978-967-26569-6- |
| 2022 | Budi Ramadan mKitchen IIUM students. mKitchen KICT, ISBN: 978-967-26569-4-4 |
| 2022 | Empowered batch 3 IIUM mkitchen students. mKitchen, ISBN: 978-967-26569-7-5 |
| 2022 | MKitchen IIUM students integrate food with budi sejahtera. mKitchen Kulliyyah of Information and Communication Technology (KICT), ISBN: 978-967-26569-3-7 |
| 2022 | MKitchen training and development. Mkitchen, KICT IIUM Gombak, ISBN: 978-967-26569-2-0 |
| 2022 | Readings on Sejahtera MKitchen Entrepreneurship. mKitchen KICT IIUM, ISBN: 978-967-26569-5-1 |
| 2018 | Islamic economics: principles & analysis. International Shari'ah Research Academy for Islamic Finance (ISRA), ISBN: 978-967-16568-2-2 |
Book Section
Monograph