Staff Directory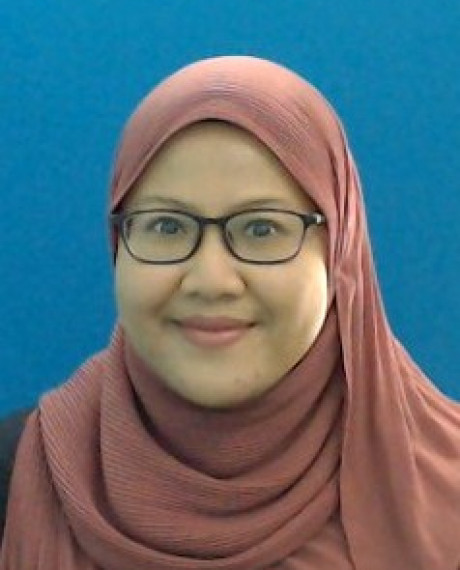 Academic Qualification
Doctor of Philosophy in Architecture & Design - Doctor of Philosophy, Royal Melbourne Institut of Technology University (RMIT)
Master of Science (Tourism Planning) - Masters Degree, Universiti Teknologi Malaysia (UTM)
Bachelor of Landscape Architecture (Honours) - Bachelor Degree, International Islamic University Malaysia
Khalilah Bt. Zakariya (Assoc. Prof. LAr. Dr.)
Associate Professor
IIUM Gombak Campus
KULLIYYAH OF ARCHITECTURE AND ENVIRONMENTAL DESIGN

Other's position:
Deputy Director, Office of Industrial Links
---
khalilah@iium.edu.my
6293
Expert Profile
LAr. Dr. Khalilah Zakariya is an Associate Professor in the Department of Landscape Architecture, Kulliyyah of Architecture and Environmental Design (KAED). As an academician and a registered Landscape Architect, she has an academic background in landscape architecture and tourism planning. Over the 14 years of her experience in academia, she has taught various design subjects that include landscape architecture, urban landscape design, landscape resource planning, and landscape heritage and cultural studies. Expanding from this field, her research and consultancy projects explore the interrelated areas between the built environment and tourism, with an interest in how we map, design and experience local places in the city. Her current works examine ways which designers and planners can engage with public spaces through the notion of place and place experience among different users. Through national research grants, she has completed research projects on examining public markets as cultural heritage for tourism, exploring Islamic public art, and mapping activities in urban squares.
She was previously involved in the tourism product audit under the Ministry of Tourism Malaysia, for the states of Terengganu, Kelantan and Negeri Sembilan. Her recent on-going research project is on the Rural Landscape Corridor for Tourism Route Planning. She was also involved in consultancy projects, which were Cultural Mapping of Traditional Businesses and Heritage Trades in Downtown Kuala Lumpur and Pelan Induk Landskap for Majlis Daerah Gerik.
Area of Specialisation
Engineering Tech ~ Applied Sciences And Technologies ~ Landscape Architecture and Planning ~ Landscape Planning
Social Science ~ Social Science ~ Habitat and Human Settlement ~ Urban Studies - Landscape architecture, landscape planning, tourism planning and design, urban tourism, design research, space and culture
Social Science ~ Social Science ~ Geography ~ Tourism Studies
Professional Membership
2007 - 2022: Member of Profesional Body / Association: (Corporate Member), Institute of Landscape Architects Malaysia
2021 - 2023: Member of Profesional Body / Association: (Member), World Tourism Association for Culture and Heritage
2022: Member of Profesional Body / Association: (Ahli Bersekutu), Majlis Profesor Negara
Teaching Responsibilities
| | |
| --- | --- |
| CAD 2D & 3D PRESENTATION FOR LANDSCAPE ARCHITECTURE | 2018/2019 2014/2015 2013/2014 2012/2013 |
| COMPUTER AIDED DESIGN, DRAFTING & MODELLING FOR LANDSCAPE | 2014/2015 2013/2014 2012/2013 |
| DERELICT AND RECLAMATION | 2023/2024 2022/2023 2021/2022 2020/2021 |
| DESIGN THESIS | 2007/2008 |
| DESIGN THESIS PROJECT | 2022/2023 |
| DESIGN THESIS RESEARCH | 2023/2024 2022/2023 |
| INTRODUCTION TO LANDSCAPE ARCHITECTURE | 2007/2008 |
| LANDSCAPE ARCHITECTURAL DESIGN 2 | 2011/2012 |
| LANDSCAPE ARCHITECTURAL DESIGN 3 | 2013/2014 |
| LANDSCAPE ARCHITECTURAL DESIGN 4 | 2016/2017 2015/2016 2014/2015 2013/2014 2012/2013 |
| LANDSCAPE ARCHITECTURAL DESIGN 5 | 2020/2021 2016/2017 2014/2015 2012/2013 |
| LANDSCAPE ARCHITECTURAL DESIGN 6 | 2019/2020 2017/2018 2015/2016 2007/2008 |
| LANDSCAPE ARCHITECTURAL DESIGN 7 | 2019/2020 2018/2019 |
| LANDSCAPE CONTRACT & ADMINISTRATION | 2011/2012 |
| LANDSCAPE HERITAGE AND CULTURAL STUDIES | 2021/2022 2014/2015 2013/2014 2012/2013 2011/2012 |
| LANDSCAPE MAINTENANCE MANAGEMENT | 2017/2018 |
| LANDSCAPE MATERIAL AND CONSTRUCTION 2 | 2019/2020 |
| LANDSCAPE PLANNING TECHNIQUES | 2022/2023 2021/2022 2020/2021 2019/2020 |
| LANDSCAPE PROFESSIONAL PRACTICE | 2017/2018 2016/2017 2015/2016 2012/2013 2007/2008 |
| LANDSCAPE RESOURCE PLANNING | 2022/2023 2021/2022 2020/2021 |
| LANDSCAPE RESOURSCE PLANNING | 2021/2022 2020/2021 |
| LANDSCAPE SEMINAR | 2011/2012 |
| PARKS AND RECREATIONAL PLANNING | 2016/2017 |
| PLANNING TECHNIQUES | 2017/2018 2016/2017 2015/2016 2014/2015 2012/2013 |
| PRACTICAL TRAINING | 2012/2013 2011/2012 |
| TOURISM PRODUCT PLANNING | 2015/2016 |
| URBAN LANDSCAPE DESIGN | 2020/2021 |
Research Projects
Completed
| | |
| --- | --- |
| 2023 - 2023 | CIMA 50th Anniversary Special Art Project: Honour Painting |
| 2022 - 2022 | Kajian Semula Akta Industri Pelancongan 1992 (Akta 482) dan Peraturan-Peraturan Di Bawahnya |
| 2022 - 2023 | Pameran Digitalisasi Warisan: Pemetaan Digital dan Visual Aset Warisan di Bandar Warisan Taiping, Perak Darul Ridzuan |
| 2022 - 2022 | CIMA 50th Anniversary Special Art Project: NADI Painting |
| 2021 - 2022 | Empowering Team Creativity for the Youth at PPR Gombak Setia |
| 2021 - 2021 | UEM Group Art Project: Special Commissioned Paintings for UEM Group Offices |
| 2021 - 2023 | Ruang Sejahtera Makerspace @ PPR Gombak Setia |
| 2020 - 2020 | Projek Prototaip Peningkatan Landskap Ruang Komunal Pangsapuri kos Rendah, Selangor |
| 2019 - 2023 | A Green Operation Practices Framework for Small and Medium Chalet Operators at East Peninsular Malaysia Marine Park Islands |
| 2019 - 2022 | ESTABLISHING COST MODEL FOR CONSERVATION PROJECTS OF HERITAGE BUILDINGS |
| 2018 - 2019 | Pembentukan Dua Pelan Pengurusan (a) Pulau Babi Besar dan (b) Gugusan Kepulauan Lima dan Mertang, Johor |
| 2018 - 2021 | Identification of Urban Attractions for Design Enthusiasts in Special Interest Tourism: A Case Study of Kuala Lumpur |
| 2018 - 2018 | PROGRAMMING DURING WORLD URBAN FORUM 9: ACTIVATING URBAN SPACES |
| 2017 - 2017 | Tree Mapping and Inventory for Tun Perak Pocket Park |
| 2017 - 2018 | Enhancement of Sustainable Eco-Tourism Programme Through Community Participation in Mangrove Forest Conservation Activities in Kong Kong and Medan Strait Johor |
| 2016 - 2017 | Cultural Mapping of Heritage Trades and Traditional Business in Downtown KL |
| 2016 - 2017 | CADANGAN KAJIAN PELAKSANAAN PELAN INDUK LANDSKAP UNTUK MAJLIS DAERAH GERIK, PERAK DENGAN KERJASAMA JABATAN LANDSKAP NEGARA (JLN) |
| 2016 - 2020 | Establishing a Model for Rural Landscape Corridor for Tourism Route Planning |
| 2015 - 2018 | Leisure Time Behavior and Health of Residents in Kuala Lumpur City: Criteria for Urban Public Spaces |
| 2015 - 2019 | Developing a Method of Preserving Malay Traditional Wood Carving as Cultural Heritage |
| 2013 - 2017 | Urban Marketplace Qualities for Cultural and Economic Regeneration |
| 2013 - 2016 | Mapping Informal Activities In Urban Plazas |
| 2013 - 2016 | New Model of Islamic Art in Public Spaces in Promoting the Concept of Al-Wasatiyyah for the IIUM Campus : Garden of Knowledge and virtue |
| 2013 - 2017 | Development of Ecological Indicators for Islamic Eco-Campus Environment |
| 2012 - 2015 | Identification of Design Factors that Contribute to the Success and Failure of Business Premises at Public Plazas in Urban Tourism Areas |
| 2012 - 2015 | A Model for Integrated Green Infrastructure as Rainwater Management to Mitigate Stormwater in Urban Area |
| 2008 - 2010 | The Effectiveness of Urban Environmental Corridors in Conservation of Natural Landscape Resources in Malaysia |
| 2007 - 2009 | Study on Student's Application of Knowledge Learned in Class into Studio |
On-Going
| | |
| --- | --- |
| 2022 - Present | Formulasi Kod Rekabentuk Digital Premis LMNT Sebagai Usaha Penjanaan Aset Warisan |
| 2020 - Present | Kajian Meningkat Imej Serta Identiti Bandar Diraja Pekan, Pahang |
| 2013 - Present | Social Wellbeing and Community Development in Pulau Pangkor |
| 2012 - Present | Integrated Islamic and Environment Friendly Building: A Sustainable Development Model |
Award & Recognition
| | | |
| --- | --- | --- |
| 30 Oct, 2020 | Gold Medal - International Putra InnoCreative Poster Competition 2020, Universiti Putra Malaysia | International |
| 31 Aug, 2020 | Silver Medal - International, Invention, Innovation & Design Competition 2020 (3iDC), UiTM Kedah | International |
| 25 Jun, 2020 | 1st Runners-Up for Best Paper Awards - AMER-ABRA International Virtual Conference on Environment-Behaviour Studies | International |
| 22 May, 2020 | Finalist - International Green Gown Awards | International |
| 12 Feb, 2020 | People's Choice Award - Local Project Challenge, Center for Sustainable Urban Development. The Earth Institute, Columbia University, New York | International |
| 29 Oct, 2019 | Pertandingan Rekabentuk Konsep Pemeliharaan dan Pemuliharaan Pulau-Pulau di Klang, Selangor - Landasan Lumayan Sdn. Bhd. | National |
| 20 Apr, 2019 | HONOUR AWARD: LANDSCAPE RESEARCH AWARD - INSTITUTE OF LANDSCAPE ARCHITECTS MALAYSIA | National |
| 16 Aug, 2018 | Silver Award - International Research Innovation Invention Solution Exposition (IRIISE2018) | International |
| 12 Jul, 2018 | Special Recognition Award - International Islamic University Malaysia | University |
| 12 Jul, 2018 | Special Recognition Award - International Islamic University Malaysia | University |
| 22 Apr, 2017 | EXCELLENCE AWARD: LANDSCAPE RESEARCH AWARD - INSTITUTE OF LANDSCAPE ARCHITECTS MALAYSIA (ILAM) | National |
| 06 Oct, 2016 | Best Paper Award - International Conference on Architecture and Built Environment | International |
Publications
Article
| | |
| --- | --- |
| 2023 | Identifying visual quality of rural road landscape character by using public preference and heatmap analysis in Sabak Bernam, Malaysia. Land, 12 (1440) pp. 1-27 |
| 2022 | Move on or hold on: a conundrum in the Malaysian historic landscape narrative. Land.Scape Magazine, April 2022 () pp. 50-53 |
| 2022 | Web-based application for enhancing on-site and remote data collection process during pandemic: an exploratory study. Planning Malaysia, 20 (5) pp. 172-183 |
| 2021 | Making space for nature in the indoor environment: Birch floating foliage and enchanting chandeliers. Land.Scape Magazine, 1 () pp. 32-39 |
| 2021 | Quality of designs and features of small urban green spaces in Petaling Jaya Town, Malaysia. Planning Malaysia, 19 (2) pp. 138-149 |
| 2020 | Integration of rural landscape characters of the Pahang-Terengganu coastal route for tourism route planning. Alam Cipta: International Journal of Sustainable Tropical Design Research and Practice, 13 (Special Issue 1 (May)) pp. 6-13 |
| 2020 | Landscape characters for tourism routes: criteria to attract special interest tourists to the Kuala Selangor - Sabak Bernam route. Planning Malaysia: Journal of the Malaysian Institute of Planners, 18 (4) pp. 430-441 |
| 2020 | Mapping mangrove distribution in Kong Kong Laut, Masai, Johor, using remote sensing. Malayan Nature Journal, 72 (4) pp. 545-550 |
| 2020 | Technical tours as special interest tourism in the urban context: a case study of Kuala Lumpur. Asian Journal of Environment-Behaviour Studies (ajE-Bs), 5 (16 (May/Aug)) pp. 59-74 |
| 2020 | The significance of coastal landscape characters among locals and tourists: a case study of Gebeng –Kuala Terengganu tourism route. Journal of Architcture, Planning & Construction Management, 10 (1) pp. 44-54 |
| 2019 | Challenges on use of recreational parks in Kuala Lumpur. Journal of Construction in Developing Countries, 24 (1) pp. 141-162 |
| 2019 | Conceptual framework of rural landscape character assessment to guide tourism development in rural areas. Journal of Construction in Developing Countries, 24 (1) pp. 85-99 |
| 2019 | Spatial analysis on local food truck in KL. Journal of Architecture, Planning and Construction Management (JAPCM), 9 (1) pp. 81-93 |
| 2018 | Gen z's activities and needs for urban recreational parks. Planning Malaysia, 16 (2) pp. 141-152 |
| 2018 | Mapping the landscape characters along a rural route for tourism. Planning Malaysia, 16 (1) pp. 131-140 |
| 2018 | Place attachment as indicator for place significance and value. Asian Journal of Behavioural Studies, 3 (10 (March/April)) pp. 95-103 |
| 2018 | The square as an outdoor market space: Exploring the potentials of Dataran Merdeka. Asian Journal of Behavioural Studies, 3 (10 (March/April)) pp. 183-192 |
| 2018 | Uses and preference of recreational greenspace by women in Kuala Lumpur. Journal of Built Environment, Technology and Engineering (JBETE), 4 () pp. 185-193 |
| 2017 | Appreciation of vertical greenery in a city as public art. Planning Malaysia Journal of the Malaysian Institute of Planners., 15 (1) pp. 117-128 |
| 2017 | Art in public spaces. BFM: The Business Radio Station Evening Edition, () pp. |
| 2017 | Conceptual models of greenspace and health. Advanced Science Letters, 23 (7) pp. 6326-6330 |
| 2017 | Design factors contributing to active urban squares in Malaysia. Advanced Science Letters, 23 (7) pp. 6068-6072 |
| 2017 | Design factors contributing to the success of business premises at urban public plaza area. Advanced Science Letters, 23 (7) pp. 6127-6129 |
| 2017 | Does neighborhood green infrastructure (NGI) affect residents' self-perceived health?. Advanced Science Letters, 23 (4) pp. 2770-2773 |
| 2017 | Eco public art placemaking framework: a case study of laman seni Shah Alam, Malaysia. Planning Malaysia: Journal of the Malaysian Institute of Planners, 15 (4) pp. 91-104 |
| 2017 | Field, light and food: adapting the town square as a leisure gathering space at night. Planning Malaysia, 15 (1) pp. 31-44 |
| 2017 | Terminologies that characterize the visual and physical properties of wood carving as cultural heritage. Advanced Science Letters, 23 (7) pp. 6198-6202 |
| 2016 | "Al-Jamaal" as a concept of Islamic aesthetics: from the perspectives of religion and art. Advanced Science Letters, 22 (12) pp. 4245-4249 |
| 2016 | Disparating the meaning of public space in historic city. International Journal of Advanced Research (IJAR), 4 (6) pp. 186-194 |
| 2016 | Factors influencing the change in the sense of place of markets in urban regeneration. Middle-East Journal of Scientific Research, 24 (2) pp. 353-358 |
| 2016 | Islamic-themed graffiti: potentials of public art with Islamic attributes. Middle East Journal of Scientific Research (MEJSR), 24 (2) pp. 366-371 |
| 2016 | Space and sociability: mapping Melbourne's City Square. Asian Journal of Quality of Life, 1 (2 (July/August)) pp. 45-56 |
| 2016 | Street markets:cultural and economic corridors of the city. Habitat Magazine, 8 () pp. 48-49 |
| 2016 | Sustaining the cultural vitality of urban public markets: A case study of Pasar Payang, Malaysia. International Journal of Architectural Research, 10 (1) pp. 228-239 |
| 2015 | Mapping: a speculative and creative design tool. Creative Space, 3 (1) pp. 1-12 |
| 2015 | Place attachment and the value of place in the life of the users. Procedia Social and Behavioral Sciences, 168 (9) pp. 373-380 |
| 2015 | Place meaning of the historic square as tourism attraction and community leisure space. Procedia Social and Behavioral Sciences, 202 () pp. 477-486 |
| 2015 | Sense of well-being indicators: attachment to public parks in Putrajaya, Malaysia. Procedia Social and Behavioral Sciences, 202 () pp. 487-494 |
| 2015 | The notion of place, place meaning and identity in urban regeneration. Procedia Social and Behavioral Sciences, 170 () pp. 709-717 |
| 2014 | Determining attributes of urban plaza for social sustainability. Procedia Social and Behavioral Sciences, 153 () pp. 606-615 |
| 2014 | Spatial characteristics of urban square and sociability: a review of the City Square, Melbourne. Procedia Social and Behavioral Sciences, 153 (16) pp. 678-688 |
| 2013 | Framed to be open: exploring the strategies of planning university campus in China. Landscape Architecture Frontier, 1 (2) pp. 52-66 |
| 2013 | The people's Dataran: celebrating historic square as a potential temporary market space. Procedia Social and Behavioral Sciences, 85 () pp. 592-601 |
| 2012 | Choreographing the everyday feast: accommodating Malaysian temporary markets in a changing context. Spaces and Flows: An International Journal of Urban and ExtraUrban Studies, 2 (3) pp. 239-260 |
| 2007 | Refining tourist's place experience through placemaking: concepts and correlations. The International Journal of Diversity in Organisations, Communities and Nations, 7 () pp. 249-257 |
| 2007 | Refining tourist's place experience through placemaking: concepts and correlations. The International Journal of Diversity in Organisations, Communities and Nations, 7 () pp. 249-258 |
| 2004 | Trends in nightscape: an overview of lighting design in landscape. Landscape Architecture Malaysia, 3 (3) pp. 13-16 |
Conference or Workshop Item
| | |
| --- | --- |
| 2021 | Negative impacts of chalets operation on the peninsular Malaysia marine park islands. In: 5th ABRA International Conference on Quality of Life, |
| 2021 | Web-based application for enhancing on-site and remote data collection process during pandemic: an exploratory study. In: International Conference on Integrated Urban Planning 2021, |
| 2020 | Attributes of Urban Green Infrastructure (UGI) and its use by young adults in Kuala Lumpur City. In: 8th AMER International Conference on Quality of Life (AicQoL2020), |
| 2020 | Challenges of community engagement by local authority for designing urban green spaces in central business district of Bandar Perda, Penang. In: Sustainable landscape management 2020: managing a sustainable landscape for Malaysia, |
| 2020 | COMPOSTUDIO Model: an interactive method for immersive project-based learning in built environment studios. In: International Putra Innocreative Carnival In Teaching And Learning (PicTL 2020):International Putra InnoCreative Poster Competition 2020, |
| 2020 | Rural Landscape Characters for Tourism Route Planning. In: Seminar Karakter Landskap dan Kualiti Visual Dalam Perancangan Landskap, |
| 2019 | 2050: Malaysia and landscape architecture. In: Bicara ILAM for SedekART ALAM: 10th Assembly of Landscape Architecture Students Malaysia, |
| 2019 | Characterisation of coastal landscape characters for scenic tourism route. In: 2019 Asian Cultural Landscape Association Conference: Perception and Aesthetics of Cultural Landscape in Asia, |
| 2019 | Kursus eko pelancongan: pengenalan konsep eko-pelancongan dan komunikasi asas pelancongan. In: Kursus Eko Pelancongan, |
| 2019 | Landcover analysis on cultural landscape along the Kuala Selangor – Sabak Bernam rural tourism route. In: Perception and Aesthetics of Cultural Landscape in Asia, |
| 2019 | LIGHT: Leadership for social impact. In: 2nd South East Asian Social Innovation Network conference, |
| 2019 | Managing by zoning in the marine park islands in Mersing, Johor. In: Seminar Taman Laut Dan Pengurusan Sumber 4.0 Tahun 2019, |
| 2019 | Regeneration of cultural heritage through the built and natural environment. In: NusaRASTA2019: Nusantara Program Rimba dan Alam Sekitar Tanggungjawab Anda, |
| 2019 | Sustainability begins in the mind: from the user to the designer. In: ICF Asia Oceania 2019 Malaysia, |
| 2018 | Architectural value for urban tourism placemaking to rejuvenate the cityscape in Johor Bahru. In: 2nd International Conference on Architecture and Civil Engineering ( ICACE 2018 ), |
| 2018 | Coastal landscape characters for rural tourism route planning: a case study of the Pahang-Terengganu coastal route. In: The International Conference on Resilient Smart Technology, Environment and Design 2018, |
| 2018 | Experience of recreational greenspace according to women in Kuala Lumpur. In: 4thd Putrajaya International Built Environment, Technology and Engineering Conference (PIBEC4), |
| 2018 | Satellite image analysis along the Kuala Selangor to Sabak Bernam rural tourism routes. In: 3rd International Conference on Research Methodology for Built Environment and Engineering (ICRMBEE) 2017, |
| 2018 | Scenic driving route: significance of rural landscape characters in tourism. In: Terengganu Eco & Marine Tourism Conference (TEMCO) 2018, |
| 2017 | A child-friendly urban street criteria for Jonker walk. In: UMRAN 2017 National Landscape Architecture Seminar, |
| 2017 | A survey on issues and needs of recreational public spaces in Kuala Lumpur. In: Persidangan Kebangsaan Masyarakat, Ruang dan Alam Sekitar MATRA 2017, |
| 2017 | Landscape character assessment for Malaysia's rural landscape: A conceptual framework. In: Persidangan Kebangsaan Masyarakat, Ruang & Alam Sekitar (MATRA) 2017, |
| 2017 | Landscape character for tourism route planning: A case study of the Kuala Selangor – Sabak Bernam route. In: The 5th Tourism and Hospitality International Conference (THIC 2017), |
| 2017 | Sustaining the traditional wood craft for industrial production by the master woodcarvers of peninsular Malaysia. In: Putrajaya International Built Environment, Technology and Engineering Conference (PIBEC2017), |
| 2017 | Wayfindings strategies of the cultural activities in Jonker Walk, Malacca. In: UMRAN 2017 National Landscape Architecture Seminar, |
| 2016 | Design factors contributing to active urban squares in Malaysia. In: International Conference on Architecture & Built Environment (ICABE 2016), |
| 2016 | Identification of design factors that contribute to the success of business premises at public plaza in urban tourism areas. In: 12th NAPREC Conference Proceedings, |
| 2016 | Islamic arts decoration as an attraction at the exterior of the mosque. In: UMRAN 2016: Towards Transcendent Environment, |
| 2016 | Patterns of Gen Z's leisure time behavior and their needs towards urban recreational parks: A review. In: 3rd International Conference on Youth (ICYOUTH 2016), |
| 2016 | Potentials of open lawn towards enhancing user experience in urban park. In: UMRAN 2016: Towards Transcendent Environment, |
| 2016 | Terminologies that characterize the visual and physical properties of wood carving as cultural heritage. In: International Conference on Architecture and Built Environment 2013 (ICABE2013), |
| 2016 | The potential roles of outdoor water features in the mosque. In: UMRAN 2016: Towards Transcendent Environment, |
| 2016 | The suitability of pavement types for children in urban park. In: UMRAN 2016: Towards Transcendent Environment, |
| 2015 | Analysing the meaning of Dataran Pahlawan as a 'new' public space in a historic city of Melaka. In: SENAVAR-INTA VAN 2015, |
| 2015 | Discovering the qualities of Ferringhi Night Market as an urban cultural space. In: UMRAN2015: A VISION OF ESTABLISHING GREEN BUILT ENVIRONMENT, |
| 2015 | Mapping the public art placemaking process: a case study of Laman Seni, Shah Alam, Malaysia. In: 4th International Conference of Applied and Creative Arts 2015, |
| 2015 | Residents' self-perceived health and its relationships with urban neighborhood green infrastructure . In: The 5th International Conference on Sustainable Future for Human Security (SustaiN 2014), |
| 2015 | Sustaining the cultural vitality of urban public market. In: The 6th International Conference on Sustainable Future for Human Security (SUSTAIN) 2015, |
| 2015 | Unveiling interactive street art as narrative and playful elements in the city. In: UMRAN2015: A Vision of Establishing Green Built Environment, |
| 2015 | Vertical greenery as public art: the public's perspectives. In: The 6th International Conference on Sustainable Future for Human Security (SUSTAIN) 2015, |
| 2014 | An exploratory review of the relationship between place characteristics and customer's experience in urban marketplace. In: International Conference on Sustainable Urban Design for Liveable Cities (SUDLiC 2014), |
| 2014 | An Islamic perspectives on public art : a case study of Laman Seni 7,Shah Alam. In: International Conference on Sustainable Urban Design for Liveable Cities (SUDLiC 2014), |
| 2014 | Assessing the values and potentials of public art in campus public space. In: UMRAN 2014 Seminar: Fostering Ecosphere in the Built Environment, |
| 2014 | Eco-public art in pursuit of a sustainable green city and public space. In: International Conference on Sustainable Urban Design for Liveable Cities (SUDLiC 2014), |
| 2014 | Examining the social and communal values of urban square towards families and youth. In: UMRAN 2014 Seminar: Fostering Ecosphere in the Built Environment, |
| 2014 | Exploratory review of ecological indicators in oil palm cultivation. In: 2014 International Conference on Intelligent Agriculture (ICOA 2014), |
| 2014 | Regeneration for sustainable marketplace: a literature review. In: International Conference on Sustainable Urban Design for Liveable Cities (SUDLiC 2014), |
| 2014 | Spaces and spatial qualities of traditional urban marketplace: a case study of Pasar Payang. In: Great Asian Street Symposium (GASS2014), |
| 2014 | Spatial characteristics of urban square and sociability: a review of the City Square, Melbourne. In: AMER International Conference on Quality of Life (AicQoL 2014), |
| 2013 | The people's padang: celebrating historic square as a potential temporary market space. In: ASEAN Conference on Environment-Behaviour Studies (AcE-Bs 2013 Hanoi) Hanoi Architectural University, Hanoi, Vietnam, 19-22 March 2013, |
| 2012 | Fleeting feast. In: Design Life: Alumni Reunion Exhibition, |
| 2012 | Green and colourful: night market's roles in sustaining the local culture and the informal economy. In: International Conference on Green in the Built Environment: Redefined, |
| 2010 | Walking through night markets: a study on experiencing everyday urban culture. In: 11th International Joint World Cultural Tourism Conference, |
Book
| | |
| --- | --- |
| 2023 | The Edinburgh Old Town: Capturing the Lines of Heritage. National Art Gallery Malaysia, ISBN: 978-967-0914-54-1 |
| 2022 | Heritage Trees of Taiping Lake Garden. Department of Landscape Architecture, ISBN: 978-967-26339-1-4 |
| 2022 | Narratives of wondrous Taiping. Department of Landscape Architecture, ISBN: |
| 2021 | Light: leadership for social empowerment. Department of Landscape Architecture, KAED, IIUM, ISBN: 978-967-2633-907 |
| 2015 | The life of place: spaces, places and narratives. IIUM Press, ISBN: 9789674183325 |
| 2015 | Urban public space in Kuala Lumpur. IIUM Press, ISBN: 978-967-418-373-8 |
| 2013 | Cities, environment & communities. Kulliyyah of Architecture and Environmental Design, IIUM, ISBN: 978-983-3142-26-2 |
Book Section
| | |
| --- | --- |
| 2023 | Ruang Sejahtera, ruang komuniti. In: Penerbit Universiti Malaya, ISBN: 978-967-488-263-1, pp. 87-109 |
| 2023 | Transformation of education in landscape architecture through digitalisation of Heritage. In: Institute of Landscape Architects Malaysia, ISBN: 978-967-5849-10-7, pp. 244-244 |
| 2019 | Exploring place experience in the context of tourism. In: International Institute of Islamic Thought, ISBN: 978-967-2190-25-7, pp. 40-52 |
| 2019 | Exploring place experience in the context of tourism. In: International Institute of Islamic Thought, ISBN: 978-967-2190-25-7, pp. 40-52 |
| 2018 | Patterns of gen Zs' leisure time activity and their needs towards urban recreational parks: a review. In: Institut Sosial Malaysia (ISM), ISBN: 9789675472305, pp. 103-111 |
| 2015 | An introduction to urban green open space in Malaysia. In: IIUM Press, ISBN: 978-967-418-373-8, pp. 1-20 |
| 2015 | Learning through landscape: an overview of Maori's relationship with the forest . In: IIUM Press, ISBN: 978-967-418-332-5, pp. 115-126 |
| 2015 | Learning through landscape: an overview of Maori's relationship with the forest . In: IIUM Press, ISBN: 978-967-418-332-5, pp. 115-126 |
| 2015 | Mapping Kuala Lumpur's urban night markets at shifting scales. In: Routledge, ISBN: 9781138790711, pp. 124-135 |
| 2015 | Mapping walking experiences at Street Markets. In: IIUM Press, ISBN: 978-967-418-332-5, pp. 72-84 |
| 2015 | Narrative from the historical Padang. In: IIUM Press, ISBN: 978-967-418-332-5, pp. 45-58 |
| 2015 | Padang as a significant urban element of Kuala Lumpur City. In: IIUM Press, ISBN: 978-967-418-373-8, pp. 46-53 |
| 2015 | Public green open space issues. In: IIUM Press, ISBN: 978-967-418-373-8, pp. 83-94 |
| 2015 | Public green open space issues. In: IIUM Press, ISBN: 978-967-418-373-8, pp. 83-94 |
| 2015 | Recreational public parks in Kuala Lumpur. In: IIUM Press, ISBN: 978-967-418-373-8, pp. 34-45 |
| 2015 | Sidewalks. In: IIUM Press, ISBN: 978-967-418-373-8, pp. 54-68 |
| 2015 | Sidewalks. In: IIUM Press, ISBN: 978-967-418-373-8, pp. 54-68 |
| 2015 | Sidewalks. In: IIUM Press, ISBN: 978-967-418-373-8, pp. 54-68 |
| 2015 | Street markets. In: IIUM Press, ISBN: 978-967-418-373-8, pp. 69-82 |
| 2015 | Street markets. In: IIUM Press, ISBN: 978-967-418-373-8, pp. 69-82 |
| 2015 | Street markets. In: IIUM Press, ISBN: 978-967-418-373-8, pp. 69-82 |
| 2015 | Values of urban open spaces. In: IIUM Press, ISBN: 978-967-418-332-5, pp. 3-19 |
| 2015 | Values of urban open spaces. In: IIUM Press, ISBN: 978-967-418-332-5, pp. 3-19 |
| 2011 | Hard and soft infrastructures of temporary markets. In: IIUM Press, ISBN: 9789674181284, pp. 73-83 |
Monograph
| | |
| --- | --- |
| 2019 | Establishing a model for rural landscape corridor for tourism route planning (FRGS16-018-0517). In: , |
| 2018 | Leisure time behaviour and health of residents in Kuala Lumpur city: criteria for urban spaces. In: International Islamic University Malaysia, |
| 2018 | Pelan pengurusan taman laut: Pulau Babi Besar, Kepulauan Lima dan Kepulauan Mertang, Mersing Johor. In: , |
| 2017 | Development of ecological indicators for Islamic eco-campus environment. In: , |
| 2017 | Urban marketplace qualities for cultural and economic regeneration. In: , |
| 2016 | Mapping Informal aActivities in Urban Squares. In: RMC, IIUM, |
| 2016 | New model of Islamic art in public spaces. In: , |