Staff Directory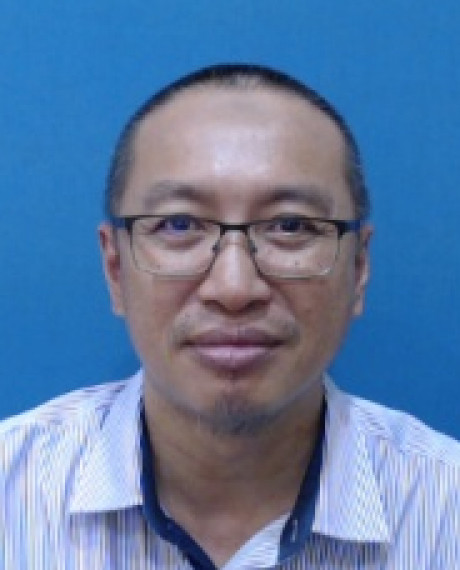 Academic Qualification
Family Medicine - Masters Degree (Clinical Specialist), Universiti Sains Malaysia (USM)
Basic Medical - Bachelor Degree, Universiti Sains Malaysia (USM)
Samsul Bin Draman (Prof. Dr.)
Professor
IIUM Kuantan Campus
KULLIYYAH OF MEDICINE

Other's position:
Deputy Campus Director, Office of the Campus Director, Kuantan Campus
---
Expert Profile
Dr Samsul B Draman started training at Hospital University of Malaya in 1997 after finishing his studies at USM Kubang Kerian, Kelantan. He moved to Health Clinic Sungai Besar in Selangor as a Medical Officer in 1999.
In 2000, he went to USM again for his postgraduate programme in Family Medicine. He resigned from the Ministry of Health in 2005 and joined the Department of Family Medicine, IIUM.
Area of Specialisation
Engineering Tech ~ Applied Sciences And Technologies ~ Other Applied Sciences and Technologies n.e.c. - Family Medicine(Year 3-Elimentary Posting)
Medical And Health ~ Medical And Health Sciences ~ Clinical Medicine ~ Infectious/ Communicable Diseases - Family Medicine
Medical And Health ~ Medical And Health Sciences ~ Clinical Medicine ~ Carcinogenesis - Family Medicine
Professional Membership
1997: Member of Profesional Body / Association, Persatuan Alumni Doktor USM
2013 - 2014: Member of Profesional Body / Association, Malaysia Apitherapy Association
2013: Member of Profesional Body / Association, Family Medicine Specialists Association
Teaching Responsibilities
| | |
| --- | --- |
| ACCIDENT AND EMERGENCY POSTING | 2023/2024 |
| FAMILY MEDICINE II | 2023/2024 |
| PALLIATIVE CARE POSTING | 2023/2024 |
| PSYCHIATRY POSTING | 2023/2024 |
Research Projects
Completed
| | |
| --- | --- |
| 2021 - 2023 | Kelulut Propolis Extraction Made Easy ? Training of Trigona Propolis extraction using easy and economical method for local apiculture small and medium enterprises (SMEs) |
| 2021 - 2022 | Pornography Addiction Module: A Strategic and Effective Psychoeducational Approach to Optimise University Students? Mental & Sexual Health. |
| 2021 - 2022 | Knowledge Transfer on Sexual Transmitted disease and Breast Implant complications Among LGBT |
| 2019 - 2022 | `I smoke everyday but I think I am healthy?: An application of Bourdeau?s theory in a study of health perception and health practice behavior among smokers in Malaysia (A mixed methods approach) |
| 2019 - 2019 | Gender Identity and Risk Reduction Among Transgender Women: A Qualitative Study in Kuantan, Pahang Sponsor: USULI FAQIH RESEARCH CENTRE PLT |
| 2019 - 2022 | Assessing the health related quality of life among transgender women and its association with personal health access experience and the practice of high-risk sexual behaviour |
| 2018 - 2022 | Speech Emotion Recognition and Depression Prediction based on Speech Analysis using Deep Neural Networks |
| 2018 - 2019 | Prevalence of Suicide Risk and its Associated Factors among Male to Female (MTF) Transgenders in Kuantan Pahang |
| 2017 - 2020 | A MIXED METHOD: DEPRESSION AND ASSOCIATED FACTORS AMONG TRANSGENDER MALE TO FEMALE IN KUANTAN, PAHANG |
| 2017 - 2020 | Correlation of Socio-cognitive Factors Predicting Sexual Intention to Engage In Premarital Sex Amongst Late Adolescent in Kuantan Government Secondary Schools. |
| 2016 - 2018 | Understanding of anti-cancer properties of Neolamarckia cadamba leaves on breast cancer: Prospective therapeutic Neolamarckia cadamba extracts |
| 2016 - 2021 | National E-Cigarette Survey (NECS) 2016: Prevalence and Pattern of E-Cigarette and Vape Use among Malaysian Adults |
| 2015 - 2020 | Evaluation of External Application of Halal Topical Cream of Neolamarckia Cadamba Leaves on Breast Cancer Cells in Rats Leading Towards Clinical Trial on Human Breast Cancer |
| 2015 - 2022 | A Randomized Double-Blind Placebo-Controlled Trial for the Evaluation of A Polycap, Low Dose Aspirin and Vitamin D Supplementation in Primary Prevention - The International Polycap Study 3 (TIPS 3) |
| 2014 - 2018 | Content Validity by using Confirmatory Factor Analysis of Newly Designed Family Scales; Skala Ciri Kekeluargaan Asia and Asia Family Characteristics Scale |
| 2013 - 2016 | Understanding the Anti-Proliferative Mechanisms of Malaysian Porcupine Bezoar on Breast, Colon, Prostate and Tongue Cancer Cell Lines |
| 2013 - 2018 | Therapeutic Potential of Nypa Fruticans: Possible Alternative Antidiabetic Agent through Modulation of Key Gene Expression |
| 2012 - 2014 | Potential Health Benefits Exploration of Baccaurea Angulata Fruit in Relation to Cardiovascular Indices in Hypercholesterolemic Rabbits |
| 2011 - 2011 | The Assessment of Herbal Supplements Usage among Diabetic Patients in Lowering Lipid Profile |
| 2011 - 2012 | Inventing and Validating a New Family Questionnaire: Soalselidik Persekitaran Keluarga (SPK) as a Tool to Understand the Mechanism of Attribution to Social |
| 2011 - 2011 | Screening on the Lethal Concentration of Selected Malaysian Herb |
| 2010 - 2017 | Comparison of the Effects of Tualang Honey and Tribestan in Sperm Parameters, Sexual Behaviour and Hormonal Profile Among Oligospermia Males |
| 2010 - 2012 | Evaluation of Tobacco-Related Cancer Patients Testimonial for Development of Anti-Smoking Campaign using Focus Group Discussion |
| 2010 - 2012 | Screening and Evaluation of Phytochemicals and antioxcident Properties of Innovative antioxidant ingredients prepared from underutilized fruits and their effects on selected cardiovascular biomarkers in animal model |
| 2008 - 2012 | Serum Adiponectin Status as Biomarker of Metabolic |
| 2008 - 2010 | A Pilot Study on Ficus Diltiodea as an Anti Diabetic Agent for Diabetic Patients. |
| 2007 - 2011 | The Study of -2 Adrenergic Receptors Gene Polymorphism Neurohormones Among Hypertensives |
| 2007 - 2010 | Outcome Evaluation of Non-Pharmacologic Intervention on Stage-I Hypertension: A Pilot Study |
| 2007 - 2011 | A Study on Functional Disabilities Among Elderly Patients in Primary Care Clinics, Kuantan, Pahang. |
On-Going
| | |
| --- | --- |
| 2022 - Present | Strengthening the Functions of the Established Frozen At IIUM in Contributing to the Conservation Plans for Endangered Species in Malaysia |
| 2022 - Present | 2nd Nusantara Ibadah Camp for LGBT Community |
| 2021 - Present | Understanding the Role of Trihoney? Supplementation on the Oxidative Stress and Proteomic Profile of Seminal Samples from Infertile Obese Men |
| 2019 - Present | Prevalence of metabolic syndrome and its associated factors among male to female transgender in Kuantan Pahang |
| 2019 - Present | HIGH-RISK GENOTYPE HPV AND HSV-1 DETECTION ISOLATED FROM BUCCAL SWAB AND UNSTIMULATED SALIVA AND ITS ASSOCIATION WITH ORAL LESIONS AMONG TRANSGENDER PRACTISING HIGH RISK BEHAVIOUR IN MALAYSIA |
| 2018 - Present | Knowledge Transfer of Best Practices and Better Understanding of Transgender for Front-Line Health Care Staff in Ministry of Health |
| 2013 - Present | IIUM MOLECULAR AND CELLULAR BIOLOGY RESEARCH CLUSTER (iMoleC) |
| 2013 - Present | Identification of Dominantly Expressed Genes in Childhood Acute Lymphocytic Leukemia (ALL) in Malay Children |
Award & Recognition
| | | |
| --- | --- | --- |
| 28 Nov, 2014 | Bronze medal - Ministry of Science,Technology & Innovation | National |
| 18 Jul, 2014 | Quality Award - IIUM | University |
| 24 Aug, 2012 | Quality Award - IIUM | University |
| 21 Feb, 2012 | Bronze medal - IRIIE | University |
| 21 Feb, 2012 | Gold medal - IRIIE | University |
| 21 Feb, 2012 | Silver medal - IRIIE | University |
| 20 May, 2011 | ITEX Silver Medal - Ministry of Science,Technology & Innovation | International |
| 17 Feb, 2011 | Gold medal - Malaysia Technology Expo | National |
| 14 May, 2010 | Silver medal - 21st International Invention,Innovation & Technology Exhibition | International |
Publications
Article
| | |
| --- | --- |
| 2023 | Exploring past experience of becoming a transgender woman: perspective from Malaysian Muslim transgender women: a qualitative study. Journal of International Dental and Medical Research, 16 (1) pp. 224-230 |
| 2023 | Validity and reliability of Malay language breast cancer awareness scale for male-to-female transgender. International Medical Journal Malaysia, 22 (1) pp. 87-98 |
| 2022 | A study of risk factors in acute myocardial infarction of adults ages 18 to 45 in a tertiary referral centre for cardiology services in Malaysia's East Coast.. IIUM Medical Journal Malaysia, 21 (1) pp. 49-54 |
| 2022 | LGBT and spirituality: a holistic approach to care. Medicine and Health, 17 (3 Suppl) pp. 34-34 |
| 2022 | Lived experience after bariatric surgery among patients with morbid obesity in east coast Peninsular Malaysia: a qualitative study. International Journal of Environmental Research and Public Health, 19 (10) pp. 1-17 |
| 2022 | Prevalence of metabolic syndrome and its associated factors among registered transgender women on cross sex hormonal therapy in Kuantan, Pahang. Medicine and Health, 17 (3 (Suppl)) pp. 28-28 |
| 2022 | Sleep quality among patients with type 2 diabetes: a cross-sectional study in the East Coast Region of Peninsular Malaysia. International Journal of Environmental Research and Public Health, 19 (9) pp. |
| 2022 | The role of media and retailer message recall on Malaysian male perceptions of e-cigarette use: the 2016 national study of e-cigarettes prevalence. Inquiry: The Journal of Health Care Organization, Provision, and Financing, 59 () pp. 1-11 |
| 2022 | Validity and reliability of Malay breast cancer awareness scale for male to female transgender. IIUM Journal of Orofacial and Health Sciences 2022, 3 (Supplement 1) pp. 7-7 |
| 2022 | Validity and reliability of Malay breast cancer awareness scale for male-to-female transgender. Medicine and Health, 17 (3 Suppl) pp. 67-67 |
| 2021 | Can caregivers of under 5 children correctly identify the danger signs of sick children? a preliminary finding of a study among caregivers in Kuantan, Pahang. Malaysian Journal of Medicine and Health Sciences, () pp. 22-22 |
| 2021 | Prevalence of dental anxiety among transgender women in Malaysia and its associated factor. Journal of International Dental and Medical Research, 14 (2) pp. 691-695 |
| 2021 | Scurvy in a boy with knee pain and a limping gait: a case report. Journal of Critical Reviews, 8 (2) pp. 520-523 |
| 2021 | The effect of non-polar solvent extraction of Piper Ribesioides (Sireh Hutan) on Candida Albicans Morphology. Asian Journal of Medicine and Health Sciences, 4 (2) pp. 37-46 |
| 2021 | Transgender women in Malaysia: a review of health related issues and challenges. International Journal of Research In Pharmaceutical Science, 12 (2) pp. 1188-1193 |
| 2020 | Association between dietary macronutrient intake and high-sensitivity C-reactive protein levels among obese women in Kuantan, Malaysia. Makara Journal of Science, 24 (4) pp. 233-239 |
| 2020 | Characteristics of electronic cigarette and vape users in Malaysia: Lessons from decision tree analysis. Journal of Pharmacy and Bioallied Science, 12 (2) pp. 872-873 |
| 2020 | Cross sectional retrospective study on paracetamol post infants' vaccination. Journal of Pharmacy and Bioallied Science, 12 (Supplement 2) pp. S696-S702 |
| 2020 | How does Malaysian use electronic cigarette? A descriptive analysis of the patterns. Journal of Pharmacy and Bioallied Science, 12 (6) pp. 852-934 |
| 2020 | Oral health related quality of life among transgender women in Malaysia. Journal of Critical Reviews, 7 (18) pp. 4624-4631 |
| 2020 | Perceived safety and effectiveness of electronic cigarettes among Malaysian adults and public support for regulation. Journal of Pharmacy and Bioallied Science, 12 (Supplement 2) pp. 921-921 |
| 2020 | Perceived safety and effectiveness of electronic cigarettes among Malaysian adults and public support for regulations. Journal of Pharmacy and Bioallied Science, 12 (Supplement 2) pp. 718-727 |
| 2020 | Polypill with or without aspirin in persons without cardiovascular disease. The New England Journal of Medicine, () pp. 1-5 |
| 2020 | Predicting sexual intention to engage in premarital sex among late adolescent in Kuantan government secondary schools: an application of theory of planned behaviour. International Medical Journal Malaysia, 19 (1) pp. 109-116 |
| 2019 | Bone health status among postmenopausal women in Malaysia. International Journal of Women's Health and Reproduction Sciences, 7 (2) pp. 169-173 |
| 2019 | Factors associated with sexual intention towards pre-marital sex activity among school-going late adolescents in Kuantan, Pahang. Malaysian Family Physician, 14 (Supplement 2) pp. 3-3 |
| 2019 | Health and social challenges of LGBT: Islamic perspective. International Medical Journal Malaysia, 18 (1) pp. 1-3 |
| 2019 | Knowledge and attitudes of maintaining bone health among post-menopausal women in Malaysia. Central Asian Journal of Global Health, 8 (1) pp. 1-8 |
| 2019 | Mak nyahs and sex reassignment surgery: a qualitative study from Pahang, Malaysia. The International Medical Journal Malaysia, 18 (1) pp. 21-34 |
| 2019 | Perception of harms and benefits of electronic cigarettes among adult Malaysian men: a comparison by electronic cigarette use and smoking status. Asia Pacific Journal of Public Health, 31 (7 (suppl)) pp. 32S-43S |
| 2019 | Prevalence and characteristics of e-cigarette users among Malaysian current and ex-smokers. Malaysian Family Physicians, 14 (2) pp. 10-17 |
| 2019 | Prevalence and factors associated with attempts to quit and smoking cessation in Malaysia. Asia Pacific Journal of Public Health, 31 (7 (suppl)) pp. 22S-31S |
| 2019 | The effect of lifestyle modification intervention with motivational construct on dietary macronutrient intake among obese adults. International Medical Journal Malaysia, 18 (2) pp. 13-22 |
| 2019 | The prevalence of e-cigarette use among adults in Malaysia. Asia Pacific Journal of Public Health, 31 (7 Supp 1) pp. 9S-21S |
| 2018 | Abdominal obesity and high-sensitivity C-reactive protein level among Malay obese adults in Kuantan, Malaysia. International Medical Journal Malaysia, 17 (1) pp. 79-86 |
| 2018 | Comparison of the effects of three different Baccaurea angulata whole fruit juice doses on plasma, aorta and liver MDA levels, antioxidant enzymes and total antioxidant capacity. European Journal of Nutrition, 56 () pp. 1-12 |
| 2018 | Depression, anxiety, and stress among adolescents in Kuantan and its association with religiosity- a pilot study. International Medical Journal Malaysia, 17 (Special Issue 2) pp. 91-96 |
| 2018 | Development and validation of a new multidimensional questionnaire called Muslim Medical Student Questionnaire (MMSQ) among Malaysian undergraduates. International Medical Journal Malaysia, 17 (Special issue 2) pp. 97-106 |
| 2018 | Development of an error classification system for Malaysian primary care. Human Factors and Ergonomics Journal, 3 (2) pp. 35-43 |
| 2018 | Erectile dysfunction. Malaysian Academy of Pharmacy MAP e Learning Portal, () pp. |
| 2018 | Hormone consumption among Mak Nyahs in Kuantan Town: A preliminary survey. The International Medical Journal of Malaysia, 17 (1) pp. 63-70 |
| 2018 | Mak Nyahs in Malaysia: does HIV/AIDS knowledge really reduce HIV-related risk behaviours?. International Medical Journal of Malaysia, 17 (3) pp. 29-38 |
| 2018 | Predicting sexual intention to engage in premarital sex among late adolescent in Kuantan government secondary schools: an application of the theory of planned behavior. International Medical Journal Malaysia, 17 (Supplementary Issue No 1) pp. 25-25 |
| 2018 | Prevalence and association between triglyceride level and lifestyle factors among Malay obese class I and II adult. Enfermeria Clinica, 28 (Supplement 1 ( February - June 2018 )) pp. 310-315 |
| 2018 | Risk factor profile of young adults with acute myocardial infarction: a preliminary finding. International Medical Journal Malaysia, 17 (Supplementary Issue No 1) pp. 62-62 |
| 2018 | The relevancy of paracetamol and breastfeeding post infant vaccination: A systematic review. Pharmacy, 6 (2) pp. 1-16 |
| 2017 | A comparison of electronic cigarette smokers among urban and rural Malaysia. The Medical Journal of Malaysia, 72 (supp. 1) pp. 47 |
| 2017 | Addressing Muslim transgenders' health issues using religious approach in the Malaysia setting. Advanced Science Letters, 23 (5) pp. 4880-4883 |
| 2017 | Baccaurea angulata fruit juice reduces atherosclerotic lesions in diet-induced Hypercholesterolemic rabbits. Lipids in Health and Disease, 16 () pp. 1-8 |
| 2017 | Characteristics of E-cigarette or vape (ECV) users and patterns of use: Malaysia chapter. The Medical Journal of Malaysia, 72 (supp. 1) pp. 53 |
| 2017 | E-cigarette use and perception among Malaysian: findings from text-mining analytics. The Medical Journal of Malaysia, 72 (supp. 1) pp. 22 |
| 2017 | Fracture risk prediction in post-menopausal women with osteopenia and osteoporosis: preliminary findings. Enfermería Clínica, 27 (supp. part 1) pp. 232-235 |
| 2017 | Mislabelling of nicotine content in electronic cigarette liquids in Malaysia: implications on public health. The Medical Journal of Malaysia, 72 (supp. 1) pp. 31 |
| 2017 | National E-cigarette Survey (NECS) 2016 in Malaysia method and population characteristic. The Medical Journal of Malaysia, 72 (5 Supplement 1) pp. 72-72 |
| 2017 | Prediction of electronic cigarette and vape use among Malaysian: decision tree analysis. The Medical Journal of Malaysia, 72 (supp. 1) pp. 34 |
| 2017 | Prevalence and characteristics of e-cigarette users among the current smokers and ex-smokers population in Malaysia. The Medical Journal of Malaysia, 72 (supp. 1) pp. 78 |
| 2017 | The role of media and people's perception on electronic cigarette/vape in Malaysia. The Medical Journal of Malaysia, 72 (Supplement 1) pp. 88-88 |
| 2017 | Understanding of anti-cancer properties of neolamarckia cadamba leaves extract on breast cancer cell. International Journal of Allied Health Sciences, 1 (1) pp. 20-20 |
| 2016 | Baccaurea angulata fruit inhibits lipid peroxidation and induces the increase in antioxidant enzyme activities. European Journal of Nutrition, 55 (4) pp. 1435-1444 |
| 2016 | Knowledge and attitude towards HIV/AIDS among transsexuals in Kuantan, Pahang. International Medical Journal Malaysia, 15 (1) pp. 45-50 |
| 2016 | Psycho-social and spiritual backgrounds, experiences, and needs as a transsexual: a qualitative study within Persatuan Insaf Pahang. International Medical Journal Malaysia, 15 (2) pp. 27-36 |
| 2016 | The reliability of an error classification system developed for use by the International Islamic University Malaysia Primary Care Clinic. IIUM Medical Journal Malaysia, 15 (Supplementary Issue no. 1) pp. 31-31 |
| 2016 | Transgenders in Kuantan, Pahang: knowledge and attitude towards HIV/AIDS. Revelation and Science, 6 (1) pp. 7-16 |
| 2015 | Apolipoprotein e gene polymorphisms in essential hypertension: a preliminary study with meta-analysis. The International Medical Journal Malaysia, 14 (2) pp. 39-46 |
| 2015 | Designing and validating a new Asian family scale. The International Medical Journal Malaysia, 14 (2) pp. 23-28 |
| 2015 | Evaluation of antioxidant, total phenol and flavonoid content and antimicrobial activities of artocarpus altilis (breadfruit) of underutilized tropical fruit extracts. Applied Biochemistry and Biotechnology, 175 (7) pp. 3231-3243 |
| 2015 | Optimization of transfection of human coxsackie and adenovirus receptor into mammalian cells mediated by liposomes-base gene delivery. Life Science Journal, 12 (2) pp. 152-158 |
| 2014 | Adiponectin correlates in Malaysians: a comparison of metabolic syndrome and healthy respondents. American Journal of Clinical Medicine Research, 2 (6) pp. 106-110 |
| 2014 | Comparison on the effects and safety of Tualang honey and Tribestan in sperm parameters, erectile function, and hormonal profiles among oligospermic males. Evidence-Based Complementary and Alternative Medicine, 2014 () pp. 126138-1 |
| 2014 | Post tsunami psychological impact among survivors in Aceh and West Sumatra, Indonesia. Comprehensive Psychiatry, 55 () pp. S13-S16 |
| 2013 | Changes in the markers of atherosclerosis following administration of Belimbing dayak (Baccaurea angulata) fruit juice in experimental rabbits fed with cholesterol diet. International Journal of Advances in Agricultural & Environmental Engineering (IJAEE), 1 (1) pp. 151-154 |
| 2012 | Comparison of nutritional status of university students of two Asian countries. Nutrition and Food Science , 42 (5) pp. 332-338 |
| 2012 | Mas cotek (Ficus Deltoidea Jack) as possible supplement for type II diabetes: a pilot study. Pertanika Journal of Tropical Agricultural Science, 35 (1) pp. 93-102 |
| 2012 | Preliminary study on association of β2 - adrenergic receptor polymorphism with hypertension in hypertensive subjects attending Balok Health Centre, Kuantan. The Medical Journal of Malaysia, 67 (1) pp. 25-30 |
| 2011 | Safety and efficacy of Viva QS® for smoking cessation among industrial workers in Kerteh and Kuantan, Malaysia. International Medical Journal, 18 (3) pp. 188-193 |
| 2011 | Social and HIV/AIDS risk behaviours in a fishing community. International Journal of Humanities and Social Science, 1 (21) pp. 251-257 |
| 2011 | Social problems and HIV/AIDS risk behaviours in a fishing community . International Journal of Humanities and Social Science, 1 (21) pp. 251-257 |
| 2010 | Prevalence of cardiovascular risk factors in a selected community at Kuantan, Pahang, Malaysia. International Journal of Medicine and Medical Sciences, 2 (10) pp. 322-328 |
| 2009 | Functional disabilities and its associated factors among elderly patients in primary care clinics. International Medical Journal Malaysia, 16 (4) pp. 251-256 |
| 2008 | A focus group discussion on HIV/AIDS risk behaviour in a fishermen's community of East Coast Malaysia. Journal of Community Health, Supp.1 () pp. 63 |
| 2007 | Physcial and mental health problems of the elderly in nursing homes in Kuantan, Pahang. International Medical Journal Malaysia, 6 (1) pp. 1-11 |
Conference or Workshop Item
| | |
| --- | --- |
| 2022 | Compilation of seminar slides on pornography addiction module: a strategic and effective psychoeducational approach to optimise students' mental & sexual health.. In: Compilation of seminar slides on Pornography Addiction Module: A Strategic and Effective Psychoeducational Approach to Optimise Students' Mental & Sexual Health., |
| 2022 | Condom use consistency among male to female transgender in Kuantan and its associated factors. In: Virtual Medical Research Symposium 2022, |
| 2022 | Condom use consistency and its associated factors among male to female transgender in Kuantan, Pahang. In: Medical Research Symposium, |
| 2022 | Development of theory-based virtual HIV health education tool post-covid-19 pandemic. In: The 8th Unimas Public Health Seminar, |
| 2022 | Experiences of family medicine specialist in providing health care for LGBT patients: A qualitative study in East Coast Peninsular Malaysia. In: 16th Congress of Asia-Oceania Federation for Sexology (AOFS), |
| 2021 | Can caregivers of under 5 children correctly identify the danger signs of sick children? A preliminary finding of a study among caregivers in Kuantan, Pahang.. In: Third World Congress on Integration and Islamicisation 2021: mental health and well-being in the 4th industrial revolution., |
| 2021 | Green 'Cosmetics' - a story of sustainable beauty. In: ASA & IWON Special Webinar - Green 'Cosmetics' - A Story of Sustainable Beauty, |
| 2021 | Prevalence of depression, anxiety, stress symptoms and the related factors among caregivers of children with autism spectrum disorder in Kuantan, Pahang. In: 23rd Family Medicine Scientific Conference 2021, |
| 2021 | Recognition of danger signs in children under 5 and it's associated factors among caregivers in Pahang. In: Medical Research Symposium 2021, |
| 2020 | Association between social-cognitive factors and sexual intention towards pre-marital sex activity among school-going late adolescents in Kuantan, Pahang. In: 11th Putrajaya International Conference on Children, Women, Elderly and Persons with Disabilities 2020, |
| 2020 | Factors related to depression among transgender male to female (mtf) in Kuantan, Pahang : a qualitative study. In: First Virtual International Conference On Equality, Religious Harmony & Peace 2020, |
| 2020 | Lgbt & me: what is our roles. In: "1st East Coast Symposium on Men and Women's Health 2020 : Towards Equality in Health", |
| 2019 | Association between social-cognitive factors and sexual intention towards pre-marital sex activity among school-going late adolescents in Kuantan, Pahang. In: Medical Research Symposium 2019, |
| 2019 | Factors associated with sexual towards pre-marital sex activity. In: 7th Asia Pacific Primary Care Research Conference, |
| 2019 | Motivational approach to lifestyle modification intervention on cardiometabolic risk profiles among obese adults: A randomized controlled trial. In: 4th International Conference on Global Health (ICGH) in conjunction with the 7th Asian International Conference in Humanized Health Care (AIC-HHC) 2019., |
| 2019 | Prevalence and characteristic of young adults with acute myocardial infarction in a single referral centre in Pahang. In: 4th International Conference on Advances in Medical Sciences (ICAMS 2019), |
| 2019 | Sociodemographic factors associated with premarital sex activity among school-going late adolescents in Kuantan, Pahang. In: 15th NSOAH National Symposium on Adolescent Health 2019, |
| 2018 | Predicting sexual intention to engage in premarital sex among late adolescent in Kuantan government secondary schools: an application of the Theory of Planned Behavior. In: Medical Research Symposium 2018, |
| 2018 | Prevalence and characteristics of e-cigarette use among adults in Malaysia. In: 17th World Conference on Tobacco or Health (WCTOH), |
| 2018 | Risk factors profile of young adult with acute myocardial infarction: a preliminary finding. In: Medical Research Symposium 2018, |
| 2017 | How do the various media types and vape shops impact the perception of e-cigarettes use and harm in Malaysia?. In: 5th Asia Pacific Conference on Public Health Supplement 2017, |
| 2017 | Low nicotine addiction level, older age, and being female are associated with contemplation and preparation stages of smoking cessation among adult current smokers in Malaysia. In: 5th Asia Pacific Conference on Public Health, |
| 2017 | National E-cigarette Survey (NECS) 2016 in Malaysia method and population characteristics. In: 5th Asia Pacific Conference on Public Health Supplement 2017, |
| 2017 | Perception of e-cigarette harm and benefit - a nationwide survey comparing characteristics between electronic cigarette users, conventional cigarette smokers and dual users. In: 5th Asia Pacific Conference on Public Health Supplement 2017, |
| 2017 | Use of e-cigarette among Malaysian male adults: findings from global adult tobacco survey 2011 and national e-cigarette survey 2016. In: 5th Asia Pacific Conference on Public Health, |
| 2016 | Correlation between framingham risk score and cardiometabolic risk profile in Malaysian obese adults. In: 2nd International Nursing Conference, |
| 2016 | Depression, anxiety, and stress among adolescents in Kuantan and its association with religiosity-a pilot study. In: 2nd World Congress on Integration Islamicisation: Focus On Medical & Health Care Sciences 2016 (2WCII-2016), |
| 2016 | Effectiveness of lifestyle modification intervention on cardiometabolic risk profile among obese adults. In: 1st IIUM Research Symposium 2016 (IRS 2016), |
| 2016 | Prevalence of cardiometabolic risk factors among Malaysian obese adults. In: Medical Research Symposium and Pacific Partnership 2016, |
| 2016 | The reliability of an error classification system developed for use by the International Islamic University Malaysia Primary Care Clinic. In: Medical Research Symposium & Pacific Partnership in conjunction with Kuantan Research Day 2016, |
| 2016 | Understanding of anti-cancer properties of Neolamarckia cadamba (Kalempayan) leaves extract on breast cancer cell. In: 3rd Pan-Asian Biomedical Science Conference 2016 (3rd PABSC), |
| 2015 | Medical and Islamic responses to harm reduction practices. In: Islamic and Integration of Knowledge Workshop (I-WIN), |
| 2015 | Pengalaman berinteraksi dengan golongan transgender. In: Simposium Fiqh Perubatan, |
| 2015 | Pengenalan LGBT and kemahiran temu seru/outreach. In: Bengkel manual Islam dan HIV/AIDS peringkat negeri Pahang 2015, |
| 2015 | Trans-sexual: role of primary care doctor. In: 18th Family Medicine Scientific Conference 2015, |
| 2014 | Antiatherosclerotic effect of Baccaurea angulate: an under-utilized fruit. In: K.A.H.S. Research Week 2014, |
| 2014 | Evaluation of antioxidant, total phenolsand flavonoids content and antimicrobial activities of Artocarpus altilis (breadfruit) of underutilized tropical fruit extracts. In: International Health Conference IIUM 2014, |
| 2014 | Potential hypocholesterolemic and health benefitsof Baccaurea angulata fruit in hypercholesterolemic rabbits. In: K.A.H.S. Research Week 2014, |
| 2014 | The effectiveness of sexual and reproductive health (SRH) education programme among secondary school students in Felda, Pahang. In: 4th International Public Health Conference, |
| 2014 | The effects of family dynamic to psychological aspects of transsexuals at Kuantan, Pahang in 2012. In: International Health Conference IIUM (IHCI 2014), |
| 2013 | The effects of family dynamics to psychological aspects of transexuals at Kuantan Pahang in 2012. In: 17th Malaysian Family Medicine Scientific Conference, |
| 2012 | Inventing & validation of a new family scale; Asian family characteristics scale & skala ciri kekeluargaan Asia . In: IIUM Research, Invention and Innovation Exhibition, IRIIE 2012, |
| 2012 | Wellness and healthy programme for KOM Staff(WELLKOM). In: IIUM Research, Invention and Innovation Exhibition (IRIIE) 2012, |
| 2011 | Association of apolipoprotein E and GLN192ARG paraoxonase 1 gene polymorphisms with hypertension. In: 1st National Postgraduate Conference in Molecular Medicine, 2011, |
| 2011 | Botanic power: for liver and kidney cells regeneration. In: 22nd International Invention, Innovation & Technology Exhibition (ITEX 2011), |
| 2011 | Determination of polyphenols compounds of Baccaurea angulata (Belimbing Dayak). In: International Health Conference IIUM 2011 , |
| 2011 | Physicochemical and antioxidant properties of Baccaurea angulata (Belimbing Dayak). In: International Health Conference IIUM 2011 , |
| 2011 | Serum adiponectin status among metabolic syndrome in Kuantan,Pahang. In: 10th Continuing Professional Development (CPD) Series: Diabetic Asia 2011 Conference and Workshop, |
| 2011 | Serum adiponectin status among metabolic syndrome in Kuantan,Pahang. In: 15th Malaysian Family Medicine Scientific Conference , |
| 2011 | Serum Adiponectin status as a Biomarker of metabolic syndrome among Malaysians. In: IIUM Research, Invention and Innovation Exhibition (IRIIE) 2011, |
| 2010 | Efficacy and safety of viva QS capsule for nicotine addiction in Malaysian adult smokers. In: IIUM Research, Innovation & Invention Exhibition (IRIIE 2010), |
| 2010 | Mas cotek (Ficus Deltoidea Jack) as possible supplement for type II diabetes: a pilot study. In: 12th Medicinal And Aromatic Plants Seminar (MAPS 2010), |
| 2010 | Study of β2-Adrenergic Receptor Polymorphisms among Hypertensive. In: 3rd IIUM-iCAST International Conference on Advancement in Science and Technology, |
| 2010 | Study of Beta 2-Adrenergic Receptor Polymorphisms among Hypertensives. In: 3rd International Conference on Advancement in Science and Technology (ICAST), |
| 2009 | A randomized double blind placebo-control trial on safety and efficacy of Viva QS for smoking cessation in Malaysian adult population. In: The 9th Asian Conference on Clinical Pharmacy (ACCP9), |
| 2009 | Biochemical markers used to ascertain exposure to cigarette smoking and environmental tobacco smoke. In: IIUM Research and Innovation Exhibition 2009, |
| 2009 | Effectiveness of a mobile smoking cessation service in reaching smokers at workplaces. In: 12th World Congress on Public Health, |
| 2009 | Focus group discussion on HIV/AIDS risk behaviors in a fishermen's community of east coast, Malaysia . In: 12th World Congress on Public Health, |
| 2008 | Comparison of energy and macro-nutrients intakes in university hostel students in two countries of Asia. In: Central European Congress on Obesity: from Nutrition to Metabolic Syndrome (CECON 2008), |
Book
| | |
| --- | --- |
| 2023 | Gender dysphoria, issue and solutions. Kulliyyah of Medicine, ISBN: 978-629-98600-0-6 |
| 2022 | MANUAL FOR IBADAH CAMP ORGANIZER A PART OF THE IIUM FLAGSHIP ENTITLED "GENDER DYSPHORIA". IIUM Press, ISBN: 978-629-97442 |
| 2022 | MANUAL FOR IBADAH CAMP ORGANIZER A PART OF THE IIUM FLAGSHIP ENTITLED "GENDER DYSPHORIA". IIUM Press, ISBN: 978-629-97442 |
| 2022 | MANUAL FOR IBADAH CAMP ORGANIZER A PART OF THE IIUM FLAGSHIP ENTITLED "GENDER DYSPHORIA". IIUM Press, ISBN: 978-629-97442 |
| 2022 | MANUAL FOR IBADAH CAMP ORGANIZER A PART OF THE IIUM FLAGSHIP ENTITLED "GENDER DYSPHORIA". IIUM Press, ISBN: 978-629-97442 |
| 2017 | Garispanduan pengendalian masalah kesihatan gender di Klinik Kesihatan. Bahagian Pembangunan Kesihatan Keluarga, Kementerian Kesihatan Malaysia, Aras 7, Block E10, Kompleks E, Pusat Pentadbiran Kerajaan Persekutuan, 62590 Putrajaya, ISBN: 978-967-5322-14-3 |
| 2017 | Garispanduan pengendalian masalah kesihatan gender di Klinik Kesihatan. Bahagian Pembangunan Kesihatan Keluarga, Kementerian Kesihatan Malaysia, Aras 7, Block E10, Kompleks E, Pusat Pentadbiran Kerajaan Persekutuan, 62590 Putrajaya, ISBN: 978-967-5322-14-3 |
| 2016 | National e-cigarette survey (NECS) 2016: prevalance, pattern and perception regarding e-cigarette and vape use among Malaysian adults. Institute for Public Health, Ministry of Malaysia and International Islamic University Malaysia, ISBN: |
Book Section
Monograph