Staff Directory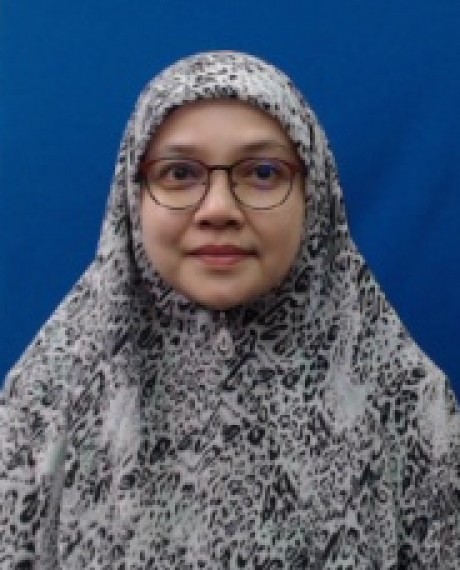 Academic Qualification
Doctor of Philosophy in Islamic Studies (Shariah) - Doctor of Philosophy, Glasgow Caledonian University
Syariah - Masters Degree, Universiti Malaya (UM)
Syariah - Bachelor Degree, University Al-Azhar, Cairo
Safinar Bt. Salleh (Dr.)
Assistant Professor
IIUM Gombak Campus
AHMAD IBRAHIM KULLIYYAH OF LAWS
---
Expert Profile
Safinar binti Salleh obtained her Bachelor in Shari'ah (Hons) from Al-Azhar University, Cairo in 1999. She pursued her Master's in Shari'ah and became a tutor at the Department of Fiqh and Usul, Academy of Islamic Studies, University of Malaya. She started developing her expertise in the area of Islamic Law of Contracts and completed a dissertation on Islamic Pawn Broking.
Upon completion of her Master's in 2005, she took up a lecturer's position at Ahmad Ibrahim Kulliyyah of Laws (AIKOL), at IIUM. In July 2013, she obtained her Ph.D from Glasgow Caledonian University and her research was on Islamic Insurance (Takaful).
Presently, she is an Assistant Professor at the Department of Islamic Law, AIKOL. She is a Shari'ah Committee member for Bank of Tokyo-Mitsubishi UFJ (Malaysia) Berhad and Swiss Re Retakaful.
Area of Specialisation
Social Science ~ Social Science ~ Syariah Law ~ Islamic Law of Transaction - Contracts in Islamic Law
Social Science ~ Social Science ~ Syariah Law ~ Islamic Banking Law - Islamic Insurance Law
Social Science ~ Social Science ~ Syariah Law ~ Islamic Law of Transaction - Islamic pawn broking
Teaching Responsibilities
| | |
| --- | --- |
| ISLAMIC LAW OF INSURANCE (TAKAFUL) | 2023/2024 |
| TRANSACTION IN ISLAMIC LAW I | 2023/2024 |
Research Projects
Completed
| | |
| --- | --- |
| 2016 - 2019 | The Objectives of Shariah in Nomination for the Payment of Takaful Benefits |
| 2014 - 2018 | Mis-Selling of Financial Products in the Financial Services Industry - Formulating Comprehensive Investor Protection Mechanism And Enforcement Framework |
On-Going
| | |
| --- | --- |
| 2021 - Present | Harmonising Shariah principles on debt recovery practices of Islamic banks with regulations related to Credit Counselling and Debt Management Agency (AKPK) |
| 2021 - Present | Developing A Shariah Compliant Model for Funding Islamic Micro Financing Post Pandemic Covid-19 |
Publications
Article
Conference or Workshop Item
Book
Book Section
| | |
| --- | --- |
| 2021 | Kajian terhadap pencapaian Maqasid al-Shari'ah sistem pewarisan Islam dalam amalan penamaan untuk pembayaran manfaat takaful keluarga. In: Jabatan Kehakiman Syariah Malaysia & Kulliyyah Undang-undang Ahmad Ibrahim, IIUM, ISBN: 978-967-0870-88-5, pp. 571-588 |
| 2019 | The objectives of shariah in nomination for the payment of family takaful benefits. In: Emerald Publishing Limited, ISBN: 978-1-78973-546-8, pp. 33-52 |
| 2019 | The objectives of shariah in nomination for the payment of family takaful benefits. In: Emerald Publishing Limited, ISBN: 978-1-78973-546-8, pp. 33-52 |
| 2019 | The objectives of sharīʿah in nomination for the payment of family takaful benefits. In: Emerald Publishing Limited, ISBN: 978-1-78973-546-8, pp. 33-52 |
| 2019 | The objectives of sharīʿah in nomination for the payment of family takaful benefits. In: Emerald Publishing Limited, ISBN: 978-1-78973-546-8, pp. 33-52 |