Staff Directory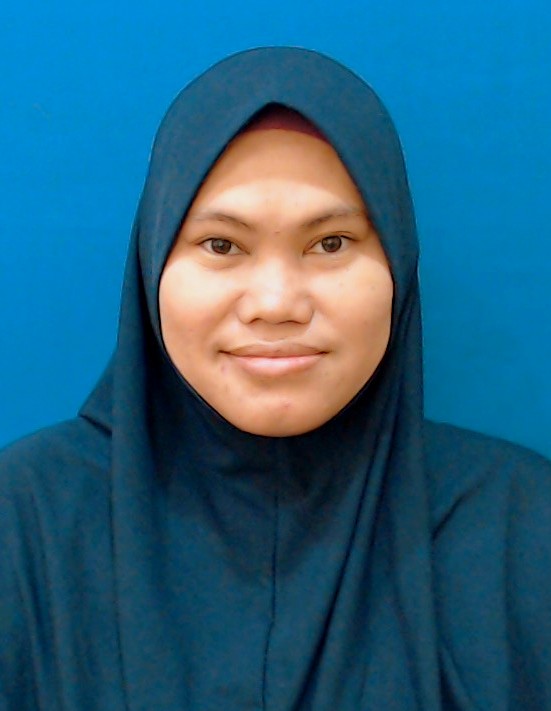 Academic Qualification
Master of Education (Curriculum Development) - Masters Degree, Universiti Malaya (UM)
Bachelor of Malay Studies - Bachelor Degree, Universiti Malaya (UM)
Fuziah Binti Rosman
CELPAD Lecturer
IIUM Pagoh Campus
CENTRE FOR LANGUAGES AND PRE-UNIVERSITY ACADEMIC DEVELOPMENT
---
aiman_79@iium.edu.my
3563
Expert Profile
Fuziah binti Rosman obtained her BMs (Hon) in Malay Studies in 2002 and M.Ed in Curriculum Development (Education) in 2014 from the University of Malaya. Upon completion of her study leave for Master degree, she reported for duty in April 2014 and continued as a Celpad Leacher in the Bahasa Melayu Division.
She has taught several courses of Bahasa Melayu as a required university course in CELPAD. From 2007 to 2011, she was appointed as the Advisor for Kelab Debat dan Pidato IIUM, Kuantan Campus.
While working on her Master Degree, she presented papers and published in seminar proceedings in The Turkish Online Journal of Educational Technology (TOJET), Procedia- Social and Behavioural Science and Malaysian Online Journal of Education(MOJET) in Future Curriculum. She was involved in Program Pengajaran Fuzzy Delphi at Yayasan Fakeh.
Presently, she is a CELPAD Lecturer in the Bahasa Melayu Division at Kulliyyah of Languages and Management(KLM),IIUM Pagoh Campus.
Area of Specialisation
Social Science ~ Social Science ~ Education ~ Curriculum Development - Master of Education (Curriculum Development)
Humanities ~ Humanities ~ Linguistics and Literature ~ Malay Language and Literature - Bahasa Melayu
Professional Membership
2014: Member of Profesional Body / Association: (Committee), Persatuan Kurikulum Malaysia, Fakulti Pendidikan, Universiti Malaya
2016: Member of Profesional Body / Association: (Committee), Persatuan Kurikulum Malaysia, Fakulti Pendidikan, Universiti Malaya
Teaching Responsibilities
| | |
| --- | --- |
| BAHASA MELAYU KERJAYA (SAINS SOSIAL) | 2022/2023 |
| BAHASA MELAYU 1 FOR FOREIGN STUDENTS | 2008/2009 2007/2008 2006/2007 |
| BAHASA MELAYU 11 FOR FOREIGN STUDENTS | 2007/2008 2006/2007 |
| BAHASA MELAYU FOR ENGINEERING | 2011/2012 |
| BAHASA MELAYU FOR SCIENCE | 2014/2015 2010/2011 2009/2010 2008/2009 2007/2008 2006/2007 |
| BAHASA MELAYU KERJAYA (PERNIAGAAN) | 2013/2014 2011/2012 |
| BAHASA MELAYU KERJAYA (SAINS DAN TEKNOLOGI) | 2021/2022 2020/2021 2019/2020 2018/2019 2017/2018 2016/2017 2015/2016 2014/2015 2012/2013 |
| BAHASA MELAYU KERJAYA (SAINS SOSIAL) | 2022/2023 2021/2022 2020/2021 |
| BAHASA MELAYU LANJUTAN | 2011/2012 2010/2011 2009/2010 2008/2009 2007/2008 2006/2007 |
| BAHASA MELAYU NUSANTARA I | 2018/2019 2015/2016 |
| BAHASA MELAYU NUSANTARA I (S'PURA,BRU,INDON) | 2009/2010 2008/2009 |
| BAHASA MELAYU NUSANTARA II | 2019/2020 |
| BAHASA MELAYU NUSANTARA II (S'PURA,BRU,INDON) | 2010/2011 2009/2010 2007/2008 |
| BAHASA MELAYU UNTUK KERJAYA | 2010/2011 2009/2010 2008/2009 2007/2008 2006/2007 2005/2006 |
| BM NUSANTARA I (S'PURA,BRU,INDON) | 2011/2012 2010/2011 |
| BM NUSANTARA II(S'PURA,BRU,INDON) | 2011/2012 |
| Hubungan Etnik | 2017/2018 |
| KOMUNIKASI PERNIAGAAN | 2011/2012 |
Publications